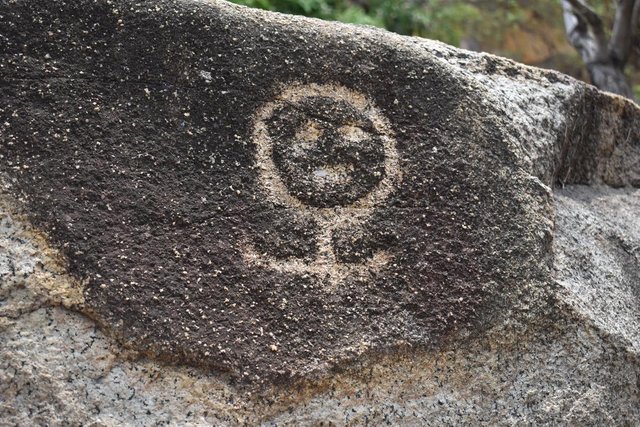 To be honest the hike up to see all of the artifacts at the archaelogical site was nothing short of a climb top of a mountain. It topped off just below the top of the mountain at a cave. It's a bit crazy that this place is so little known about even with the hike to the top because it's honestly worth it. The drawings get better as you go up higher and there were other peculiar things to see that they didn't necessarily draw your attention to as much as the drawings, or at all.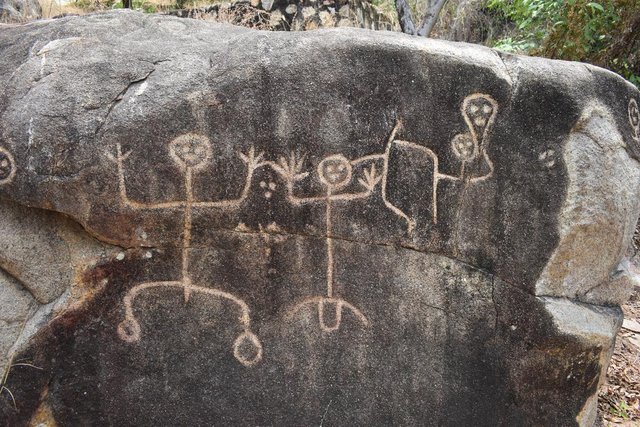 The drawings depicted all sorts of themes and scenes. Of course there are theories on the subject matter and reason behind them but it's all speculation.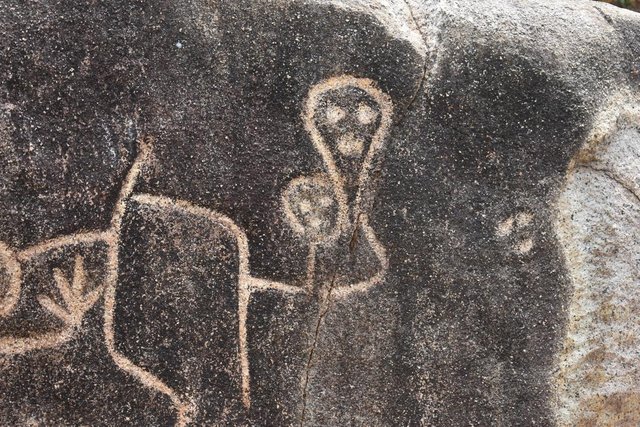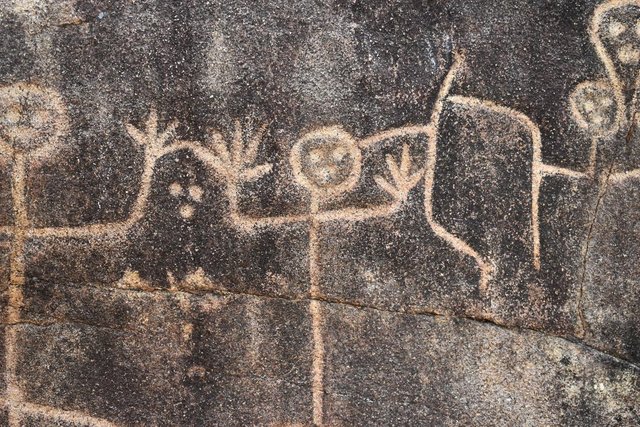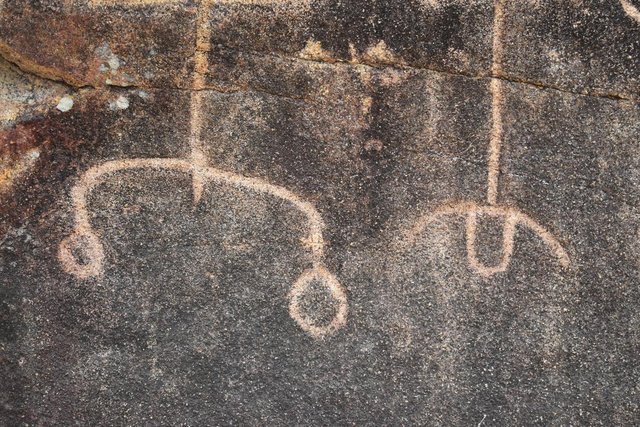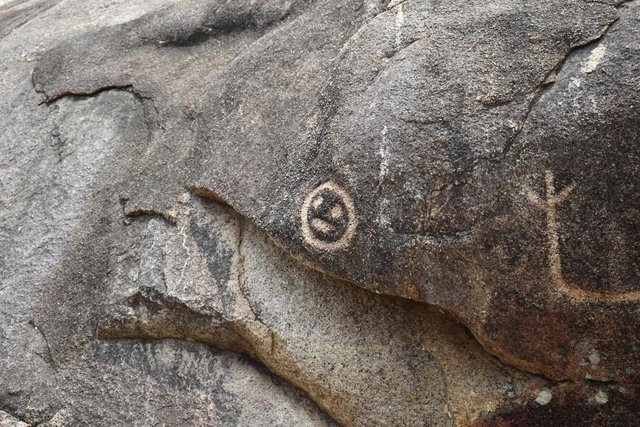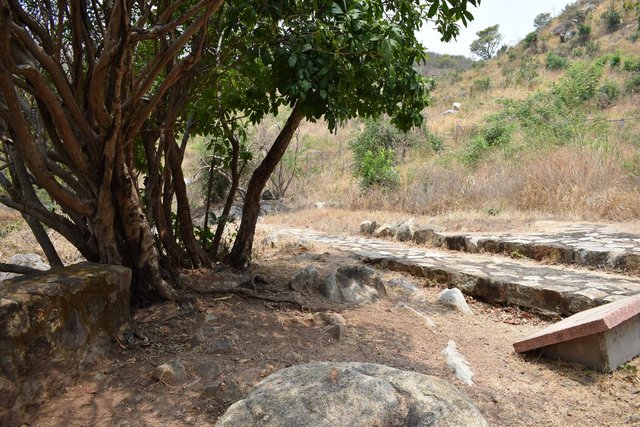 There were terraced areas all around the thing likely for resting, that's what we used them for.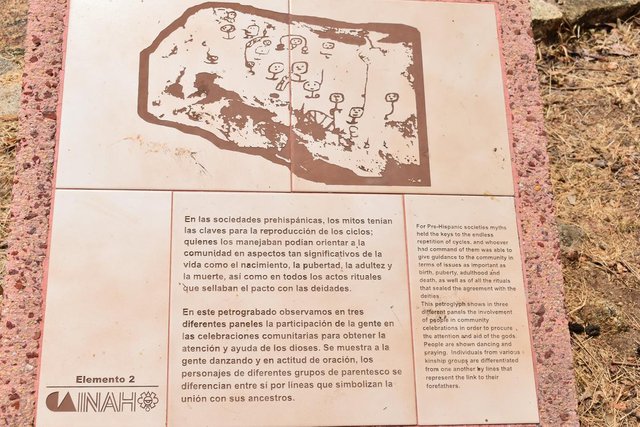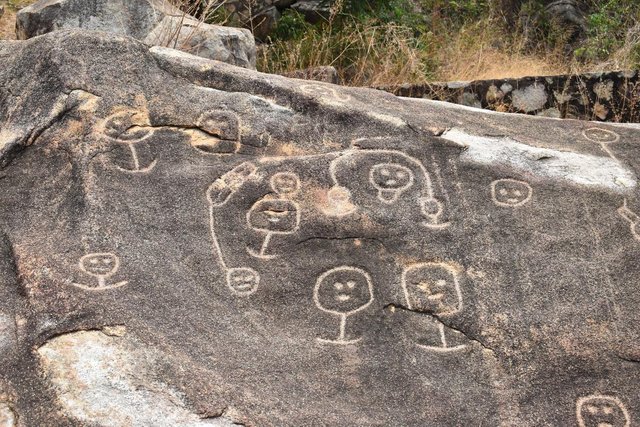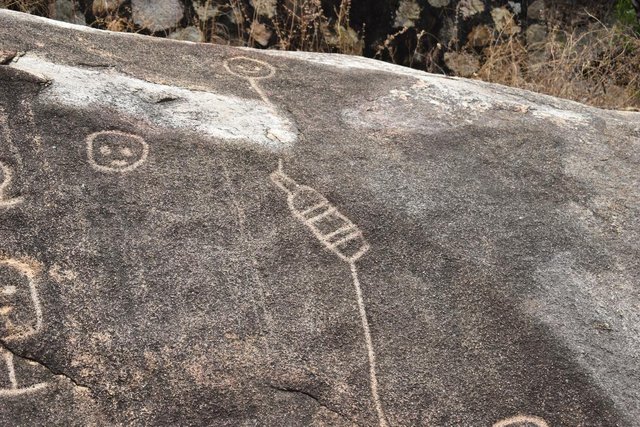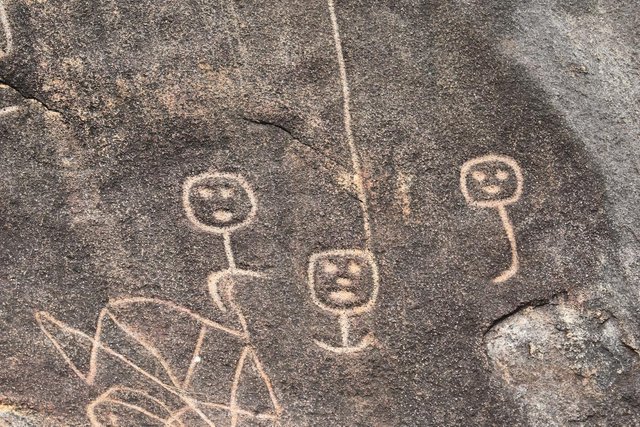 So is this guy a drunk because he's drawn to a bottle?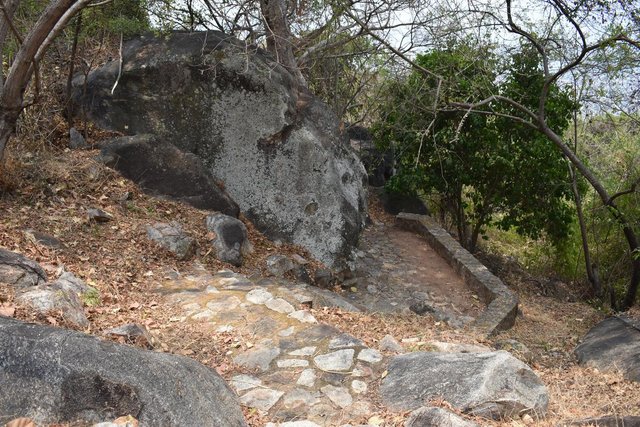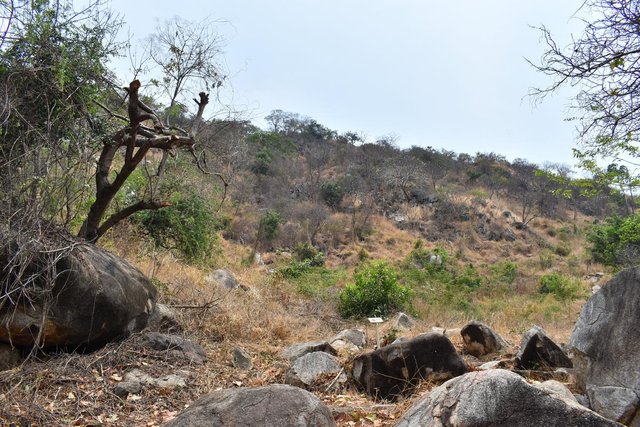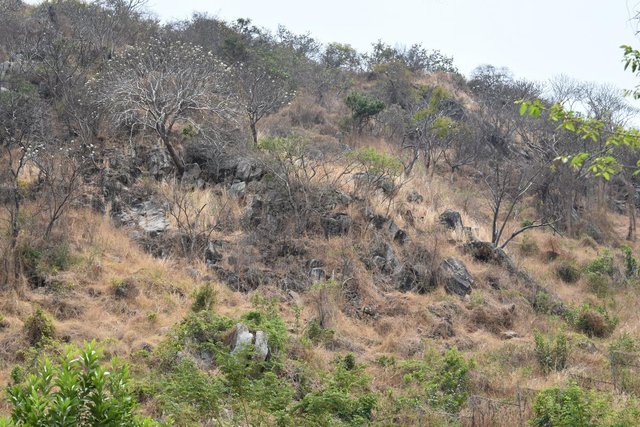 The area around the place looked like the photos above, mostly brown with spots of green here and there. There wasn't a running river that we could see at the site although there was supposedly an underground one. It was much greener on the grounds of the site so it made sense.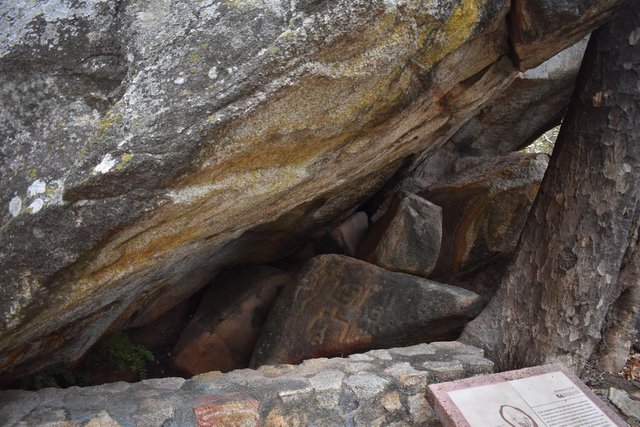 So there were two caves on the site, one small and one large at the top of the thing. The photo above is of the first one we encountered which was filled with carvings.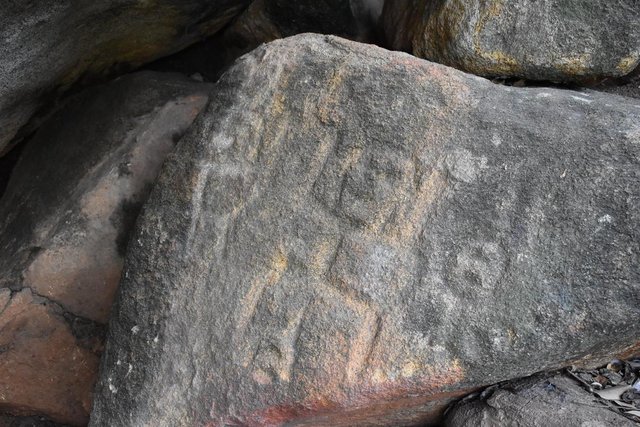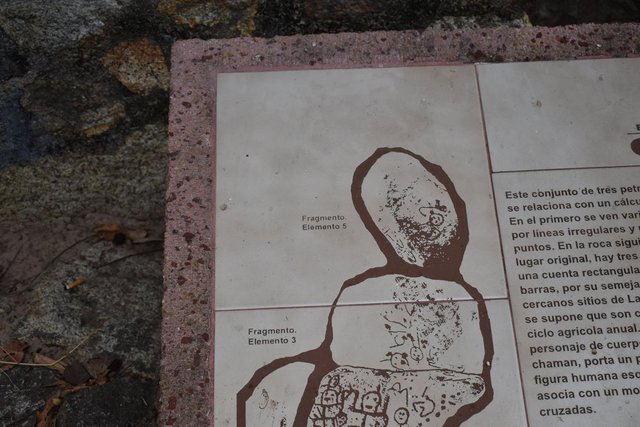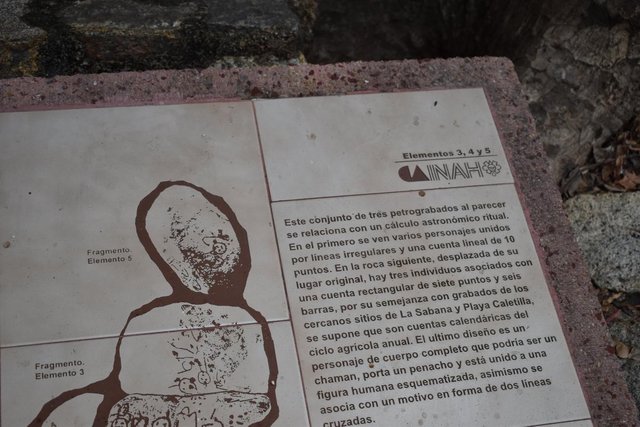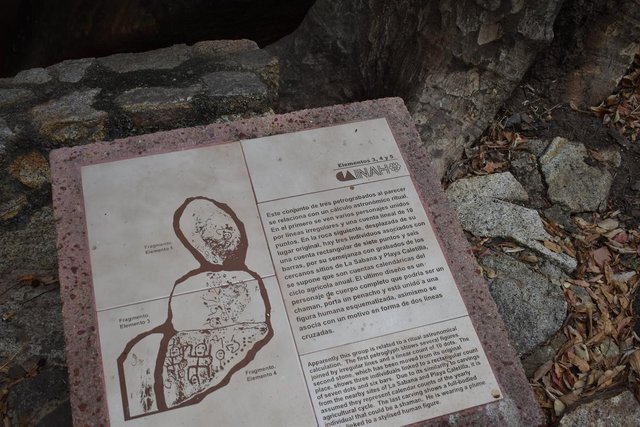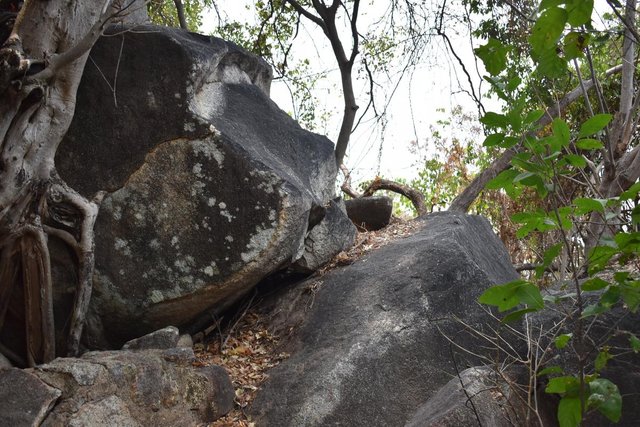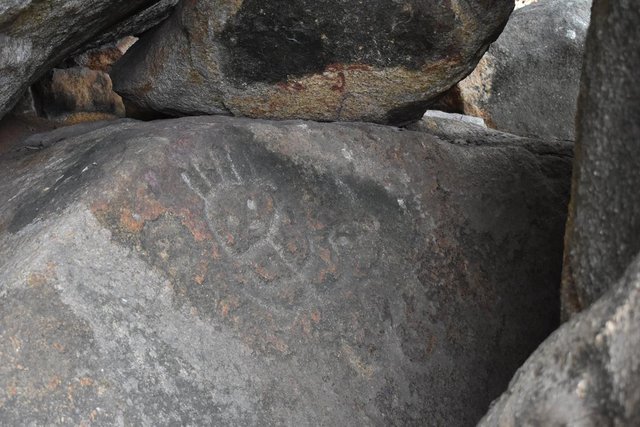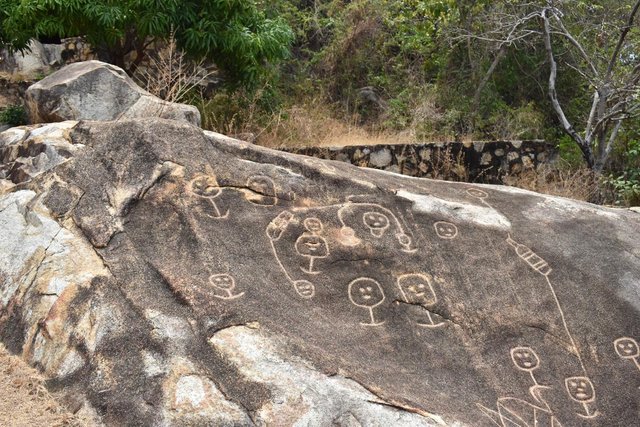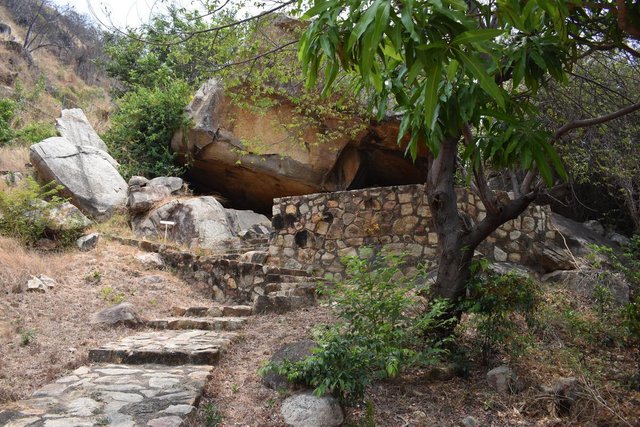 The shot above is of the other cave at the top. You could also climb on top of the cave which revealed something interesting.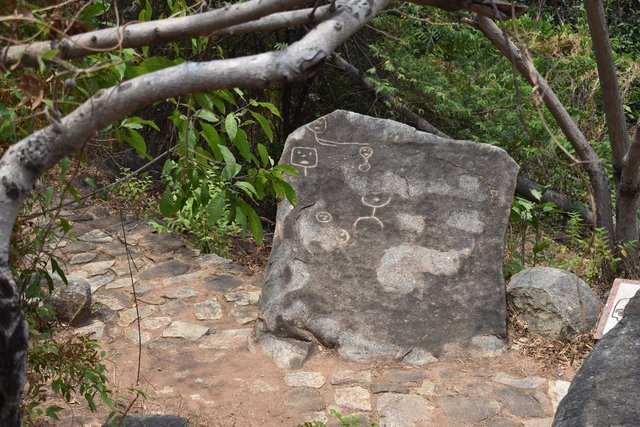 Stay tuned, there's still even more pictures of some really interesting stuff to show. We're also going to share drone footage of this place which is incredible and shows the difference in vegetation. We picked a good time of year to go and fly the drone there because it's the end of the dry season, any later and it'd be greening up and hard to see the paths clearly.

Did you enjoy this post? Check out the links below for more like this one!
Acapulco's Best Kept Secret: Palma Sola Archeological Site 6
Acapulco's Best Kept Secret: Palma Sola Archeological Site 5
Acapulco's Best Kept Secret: Palma Sola Archeological Site 4

In case you missed them, some of my recent posts:
Chicago Style Deep Dish Pizza
Cobalt Blue Acapulco Petroglyph Inspired Pipe and Pendant Set
Acapulco City Shots: Things Are Changing!

Hi there, if you're new to my blog here on Steemit check out this for more information on who we are and how we got here.
If you found this valuable don't forget to upvote, resteem or comment on this post!
Thanks for following and supporting us, until next time!