Why I will be living in a school bus (Part 1)
A couple of years back I had just discovered who was soon to be my favourite blogger, Tynan. He is a young guy in his 30's who has lived a really adventurous and efficient life, but the one aspect that caught my eye was the fact that he had been living in an RV for several years.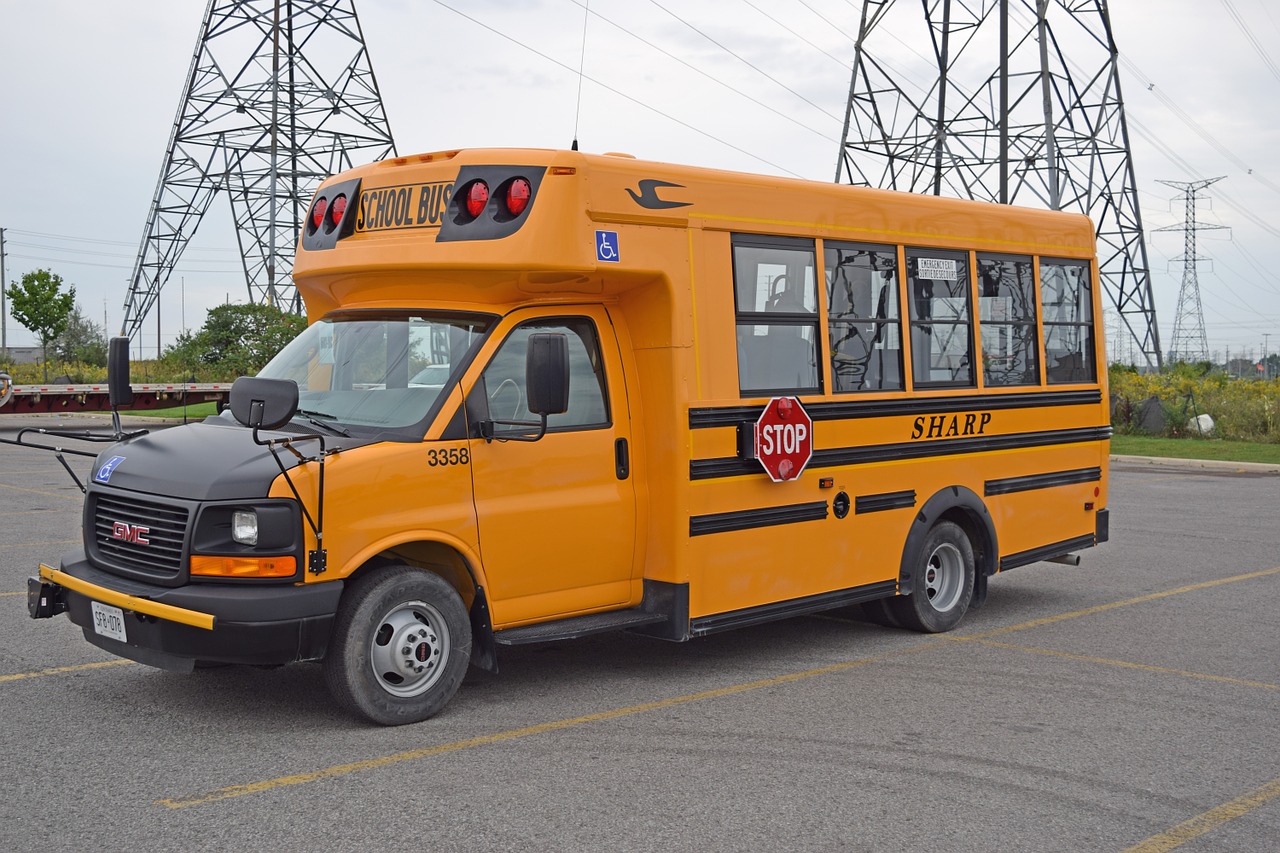 This really interested me because I absolutely hated that I had to pay rent every month. Even though I needed a place to live and renting was the only option, I really didn't like that each month I had to fork out a set amount of dollars on a specific date. It just felt like an unnecessary obligation and each time I painfully transferred money away I felt as if I could be using that money for something much more interesting than this.
I met Laura a few months later and I told her my idea and that I wanted to do it. She was in! We had some boxes we wanted to tick first however, and before we knew it we were packed up and heading to Australia to live for a year.
I won't go into the details of the year as that would be off topic, but a few months before we were to return to Canada, we had placed a deposit for an old 1979 Chevy that was about 20 feet long.
Small. Old. But perfect! At least we thought…. It turned out that this specific RV couldn't be certified as road worthy and would require a lot of work (as you would expect for something that was made in 1979…) so we ended up not taking it.
Fast-forward to 2018 and we have almost finished another whole year of renting, and about 2.5 years since I originally read Tynan's blog.
3 months away from the end of our lease, and we are finally searching for our own bus!
Originally I had my heart set on a proper RV with a real bathroom and shower etc… Something that was really like a home. However, after a lot of convincing from Laura we have decided to buy a school bus instead of an RV. I'll explain why in part 2 of this series, but here is why we are deciding to ditch rent and hit the road:
No Rent
Barring any big mechanical issues that may arise, rent will no longer be something I need to worry about. This is incredibly exciting to me as we will now have a lot of extra money to put toward experiences and investing. Even if there were mechanical issues, I highly doubt it will be anything near what we were paying for rent this year in downtown Toronto. School buses are very low risk because they are so common and parts are easy to come across.
Complete Freedom
Can you imagine waking up one morning and just deciding you want to move? What if you did this every month, or even every week? Having this complete sense of freedom is one of the most valuable things that I can even think of. It's something that seems so rare in this world where so many people decide that they have no choice but to keep their desk job and hope for the best.
Personal Growth
No matter how close you can try to make a bus be like a home, it won't be. Don't get me wrong, we're going to have a great bed, seating area, kitchen, toilet etc… but it will be significantly smaller (about 20 feet long and 11 feet of interior living space) and we will have to sacrifice a lot of luxuries. I think it is a great opportunity to shake up my life and alter my perspective on living.
---
Here is a plan Laura drew of what we expect the interior to be like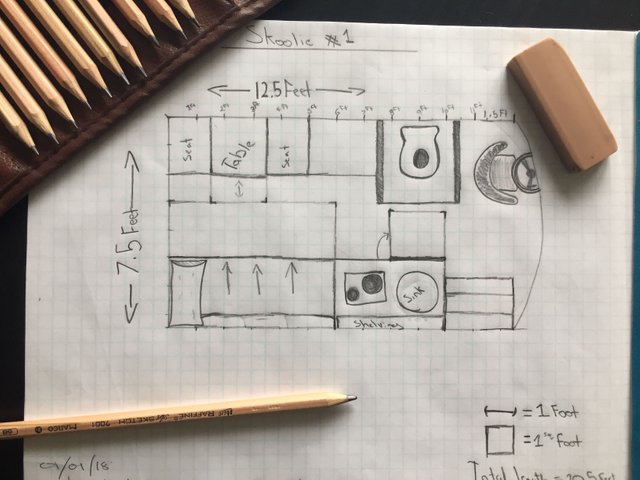 ---
Experiment with Minimalism
I've always been interested in the concept of minimalism and this is my opportunity to explore it fully. I love the idea of not having anything that doesn't have a very specific and potentially multi-use purpose, with all the junk left out. This will be eye opening and reality shocking, as I have always lived a life of relative abundance.
Seize the moment
Right now Laura and I have no loans or anything that could be hanging over our heads holding us back. We're young and we want to get out and see the world, so the time is now! Actually, we do have a little cat but I think she will enjoy getting away from the cold Canadian winter :) It's a small space but luckily we trained her to go on walks with us!

Thank you for reading!
It would mean so much to me if you could upvote ☝️ this post if you found it of value and resteem ♻️ it if you think your audience would like it :)
New posts daily!💡
Let's connect:
Steemit: @JeremyC
Instagram: Jeremy.corne
Get to know me: Read My Steem Intro