Travel 1500 km in 3 months - by canoe in the Far North of Quebec
Sunday morning. 
Finally a little moment to me. 
It's been a good week that I did not go on Steemit because I'm too busy at the end of the school year. It must be said that when you're a teacher, it's really "high season", the "last sprint" ... and students leave classes in just 10 days. It goes quickly! The beginning of the holidays is approaching! 
Also, it's nice, I'm out to have my coffee while reading "LaPresse +" on my tablet. It feels good!
A reading grips me and I find the little sting of wanting to share it with my friends Steemit ... so here.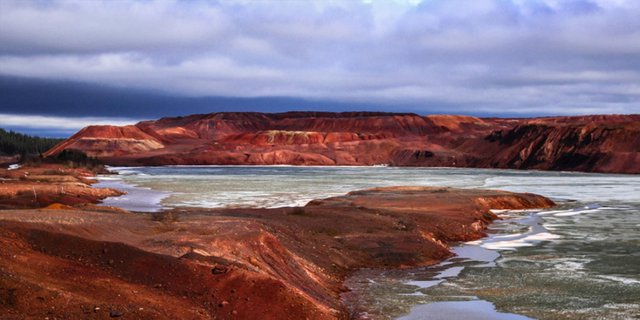 | Source: Image of Schefferville, mining town, by Urbania | 
To travel 1500 km in 3 months, by canoe in the Far North of Quebec The article I read tells us that a group of six friends and nature lovers between the ages of 25 and 28 are currently on the second day of a 1,500-kilometer journey in the Far North of Quebec to connect the cities of Schefferville (mining town) and Nain (Inuit village).
This group of friends consisting of five men and a woman intends to explore this extremely wild region to relive the exploits of our ancestors who used to travel in this region aboard a canoe. Their goal is to make this territory accessible by testifying of their history, by bringing back images of this unknown territory.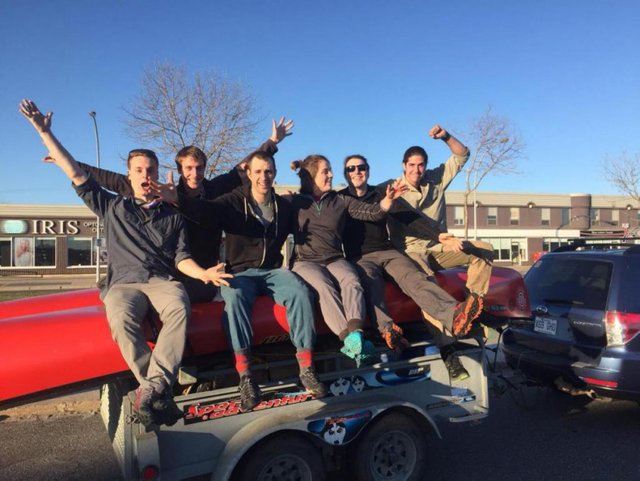 | Source: The Press+ via AKOR | 

The expedition is also accompanied by a scientific mission to better understand the effects of climate change on tree growth in northern regions. Among the team is Nicolas Rioux, spokesperson for the group and teacher at the secondary school as well as Guillaume Moreau, doctorate in forestry at Université Laval, who will also be responsible for the collection and analysis of samples. The scientific project is done in collaboration with Laval University.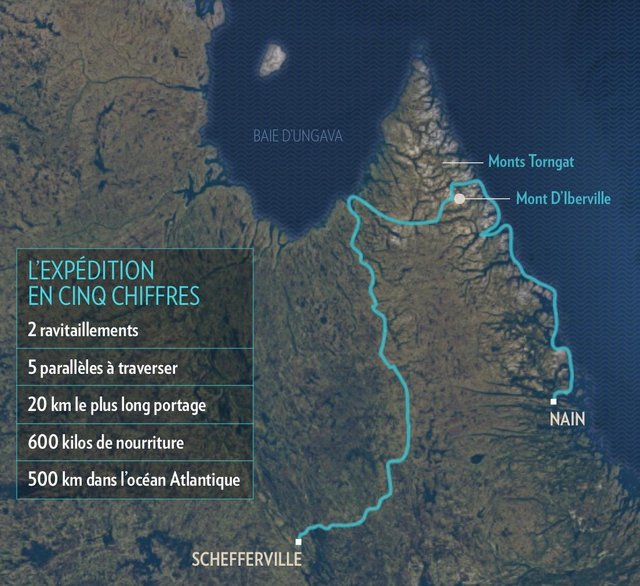 | Source: The Press+ via AKOR | 
Among the challenges to be met are the 1500 km course in a very wild place, both hostile and far from northern Quebec, the challenge of some rivers that may still be frozen, as well as the dense presence of polar bears towards the end of their journey. The team will bring with them all the necessary material to face the different challenges of their journey and received a financial support of 75 000 $ to finance its project. 
I wish them the best of luck in these expeditions and hope to follow their journeys via La Presse + who promises to give us news during the next three months ... 
I hope you enjoyed this post! 
Greenvago 
---
Reference 
For more information, visit La Presse+  http://www.lapresse.ca/actualites/201806/10/01-5185166-expedition-dans-le-grand-nord-six-amis-trois-mois-et-1500-km-en-canot.php