Would you like to read about the lunch we had a while back at a restaurant called "The Chocolate Factory" because if you visit Hua Hin, Thailand, and like chocolate, you might want to try it?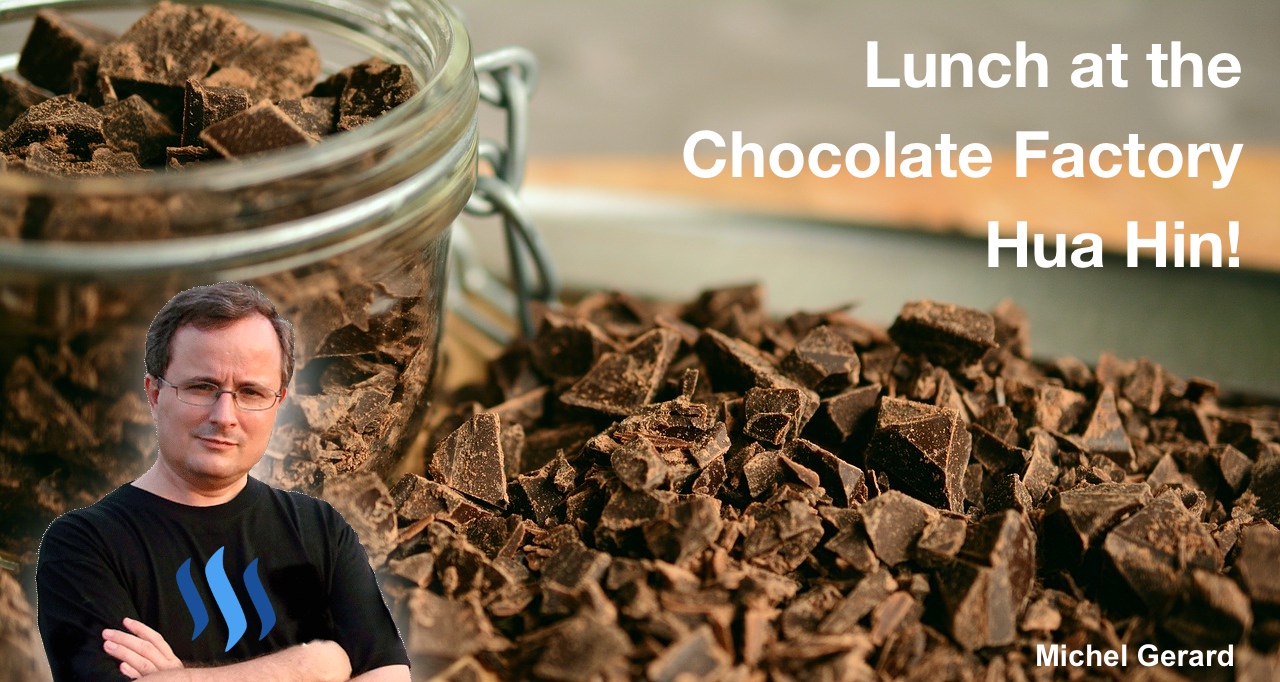 I often drove pass this place wondering what it was. I thought at first that it was a real chocolate factory where tourists could see the fabrication of chocolates, and then could buy them.
It is in fact a restaurant with Western and Thai food and amazing chocolate deserts. You can also buy chocolate and bakery to take home.
Lunch at the Chocolate Factory Hua Hin!
It is located on the main road going to Hua Hin, and you will see it.

Image borrowed from their website.
Some information about the Chocolate Factory Hua Hin from their website.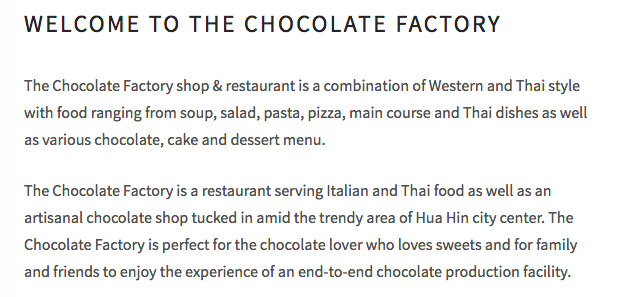 Address:
The Chocolate Factory – Pratamnuk, HuaHin
95/4 Soi Phetkaseam, Huahin, Hua Hin, Prachuap KhiriKhan, Thailand.
Opening hours: 9.30 – 22.00
They also have two other branches, one in Khao Yai and one in Pattaya.
Website:
http://www.chocolatefactory.co.th/branch/huahin-branch/
The first image's background is from pixabay.com, one is borrowed from their website, all other images in this post are mine, taken with my Samsung phone.
The Chocolate Factory Hua Hin
We had lunch at this restaurant a few months back, I took the pictures and wanted to make a post about it, but forgot, so here it is now.
The Chocolate Factory is excellent cuisine, but very pricey. The environment is very relaxing and pleasing.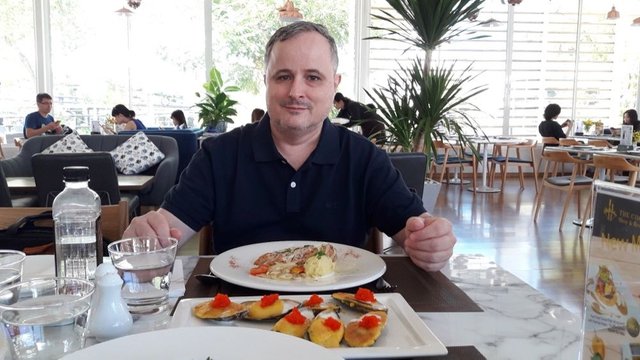 Baked mussels.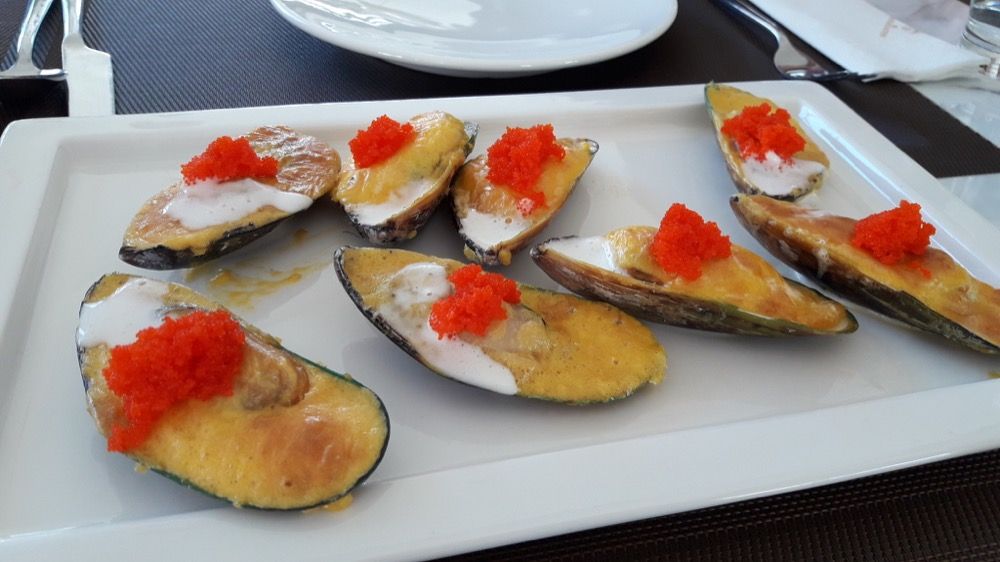 Noodles with shrimps and pasta carbonara.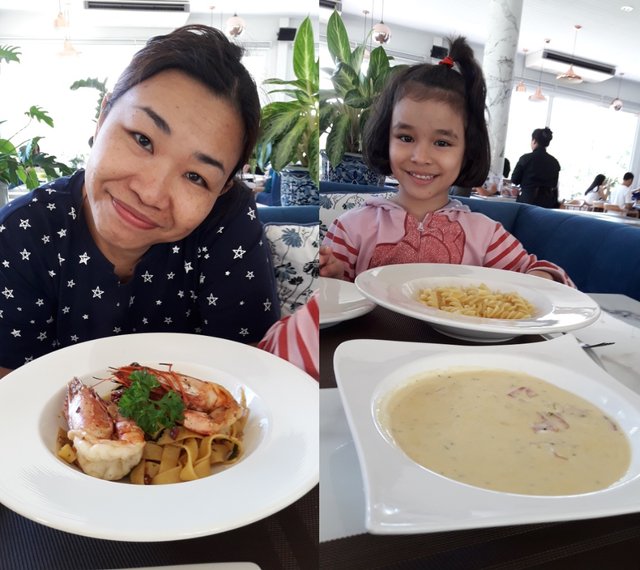 Chicken breast and vegetables.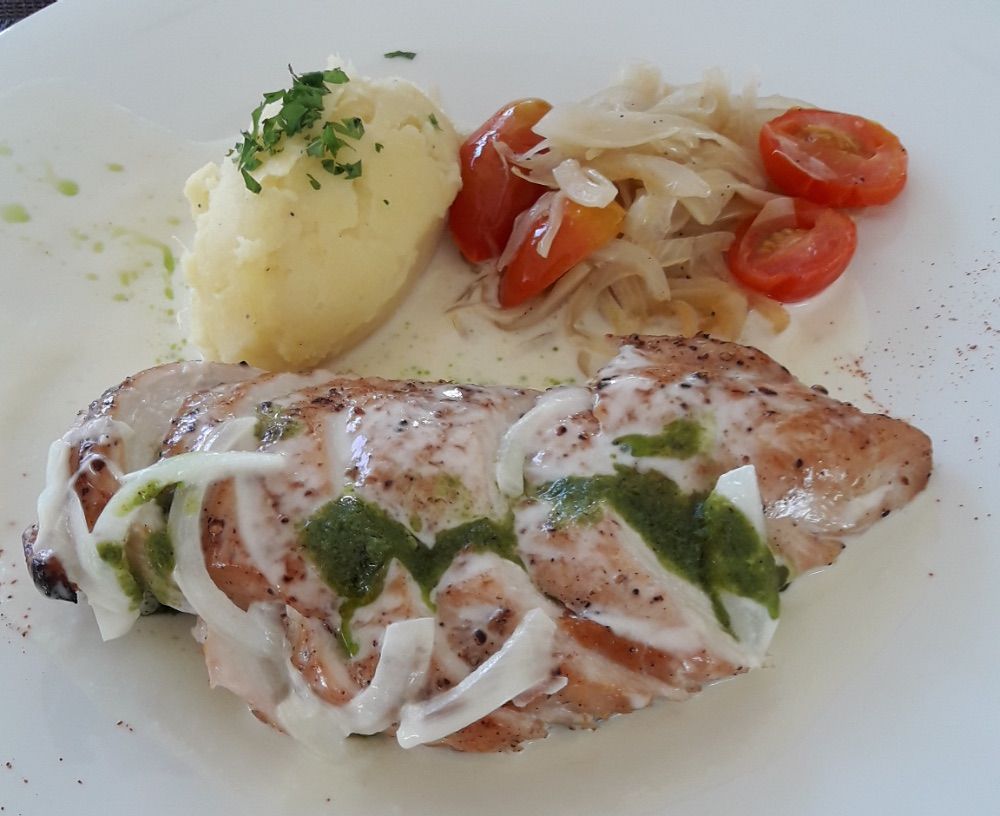 I can say that the food was excellent and you might be wondering, where is the chocolate?
Here it is.
Chocolate dome with hot chocolate.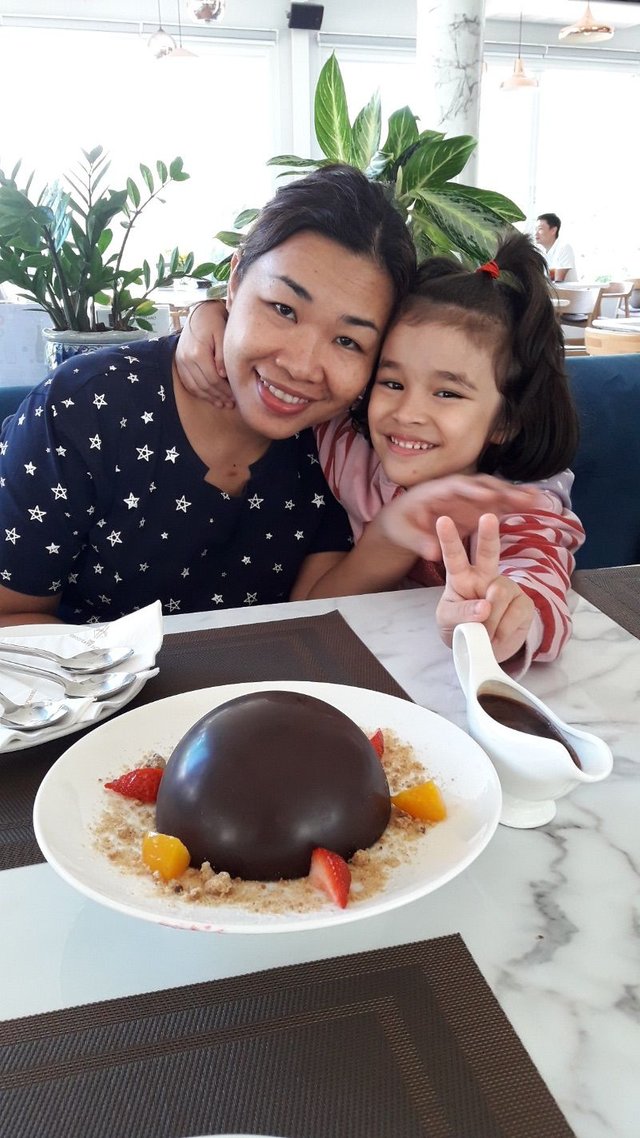 And this is what happens when you pour the hot chocolate on it.
Not so beautiful now!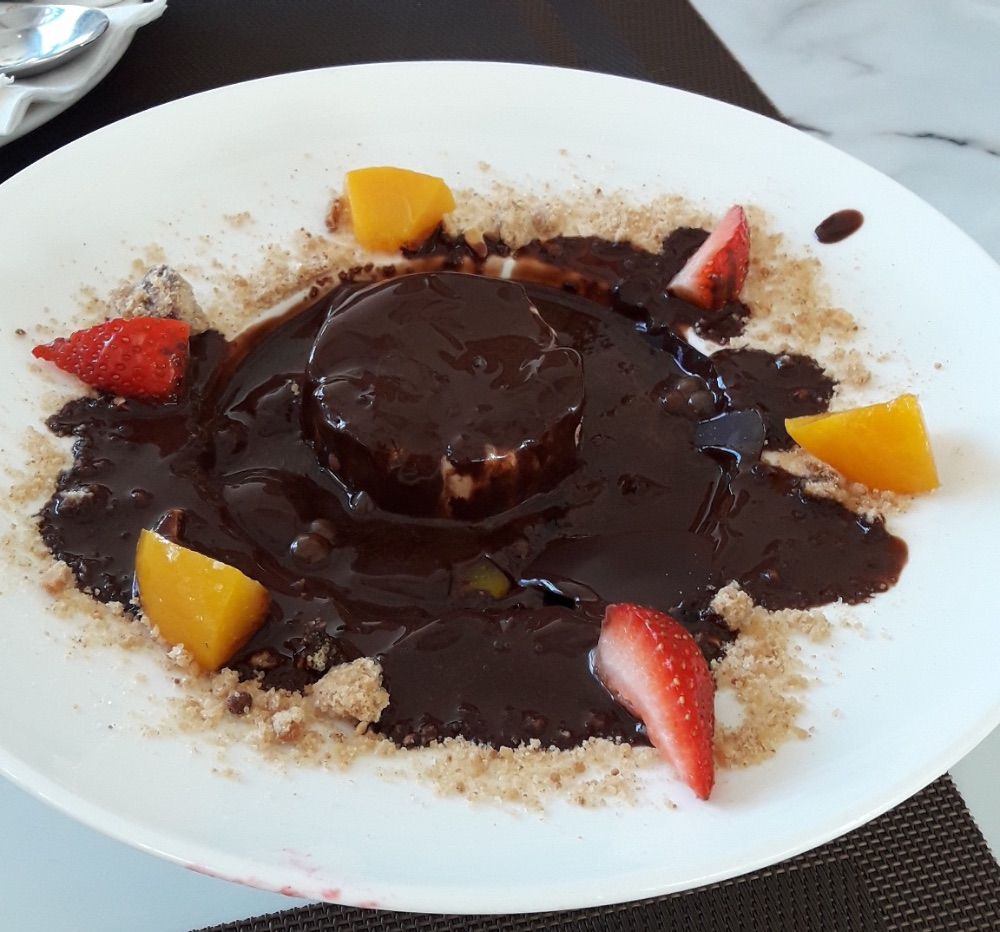 That was good, but you really need to love dark chocolate.
That's all for today, and I believe that after reading this post, you will raid the fridge for some chocolate.
Let me know if you did.
Would you upvote this post and follow me for more because this will encourage me to write more food posts like this one?
Would you please help @jerrybanfield become a top 10 Witness because you can help funding projects to build Steem as explained here? Vote for jerrybanfield as a witness or set jerrybanfield as a proxy to handle all witness votes at https://steemit.com/~witnesses. Read the 5 reasons why I'm voting for Jerry Banfield as a witness and how to vote in my post. You may be interested to read: What is a Steem Witness, How to Vote and Why?
Michel Gerard