Bangkok to Phuket Island Trip with Bangkok Airways
Today, my wife, daughter and I, travelled from Bangkok to Phuket Island for a 7-day vacation that I will share in my posts this week. Would you like to read this post that will mainly show you our pleasant flight with Bangkok Airways because you might be interested to see our experience before booking with them?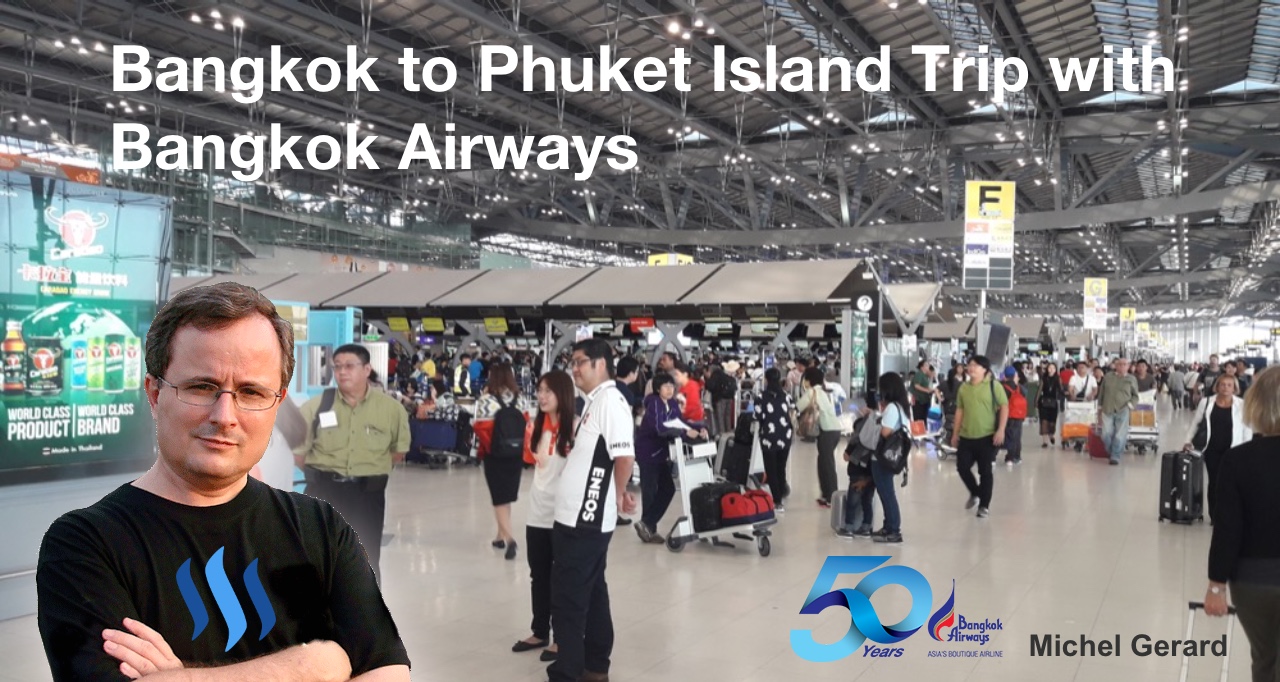 We are going to stay in 4 different hotels, so be ready to see my posts about our stay at each of them. This is the first time my wife and daughter are going to Phuket, but I used to go several times more than ten years ago.
Bangkok to Phuket Island Trip with Bangkok Airways
We woke up at 6:00 a.m. this morning to leave the house at 6:40 a.m. by taxi,* which we had booked the day before. My wife booked him through a Thai app and it looked very convenient and serious. The driver arrived 10 minutes early and he waited for the time we agreed on.
This is a photo of us in the first few minutes in the taxi.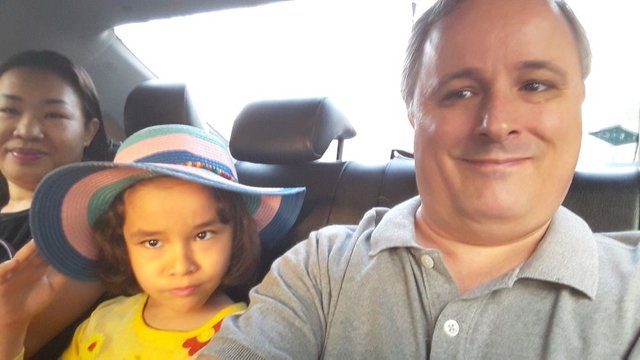 I didn't take a photo when we arrived at the Suvarnabhumi Airport because we were not smiling any more.
This driver was speeding a lot, zigzagging around cars on the expressway and not only he scared us, but made us sick. I thought I was going to throw up, but hopefully, I had an empty stomach.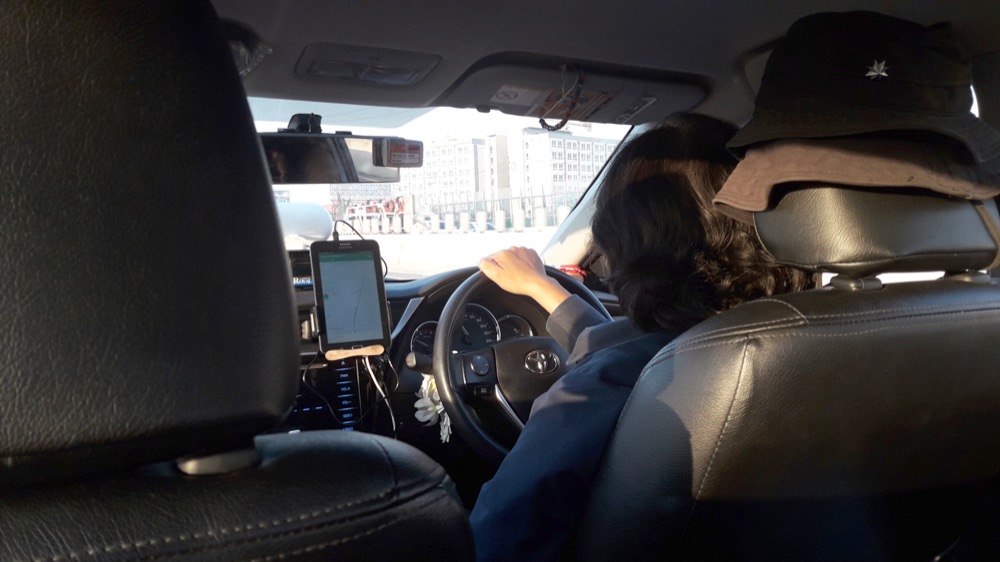 For sure we arrived very quickly, it was 7:20 a.m., but we spent a couple of hours recovering. The ride was 405 THB + 30 THB for the expressway toll.
At least, he removed my fear of flying as this part of the trip was the most dangerous.
I am very tired with taxi drivers in Bangkok and I think I am not alone. A lot too many times you get a smelly and dirty car, a cigarette smoke odor, a noisy car, a speedy and careless driver who doesn't hesitate to take hand phone calls while driving.
Now we are considering driving to the airport and parking the car there, or maybe trying Uber, or carefully selecting a taxi, maybe on recommendation of someone.
This is Suvarnabhumi Airport where we are going to board a plane with Bangkok Airways. I used to fly with them a very long time ago when going to Koh Samui Island and I remembered it as a pleasant experience.
Let's see a few photos.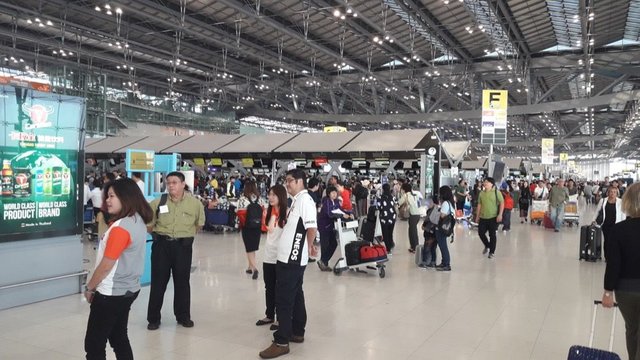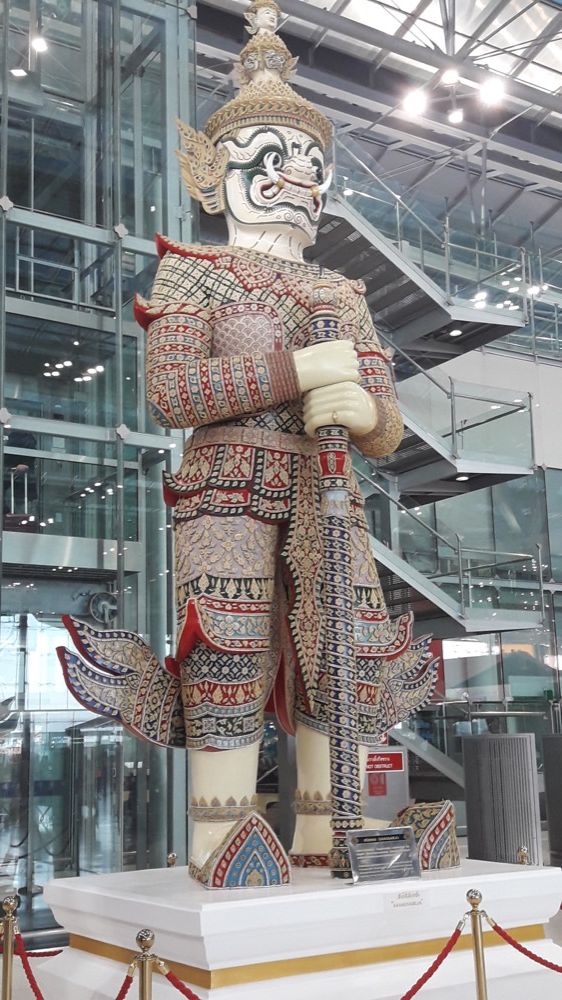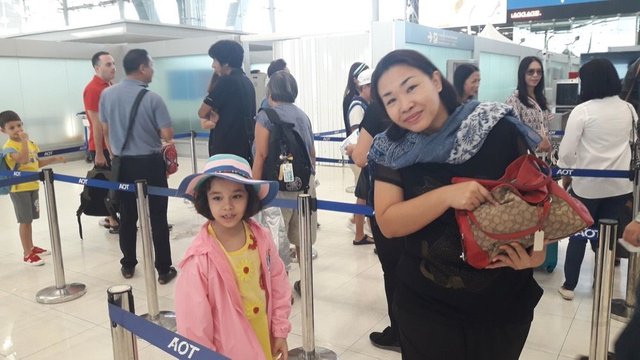 This is the Bangkok Airways lounge where we spent a couple of hours waiting for the flight departure at 10:00 a.m.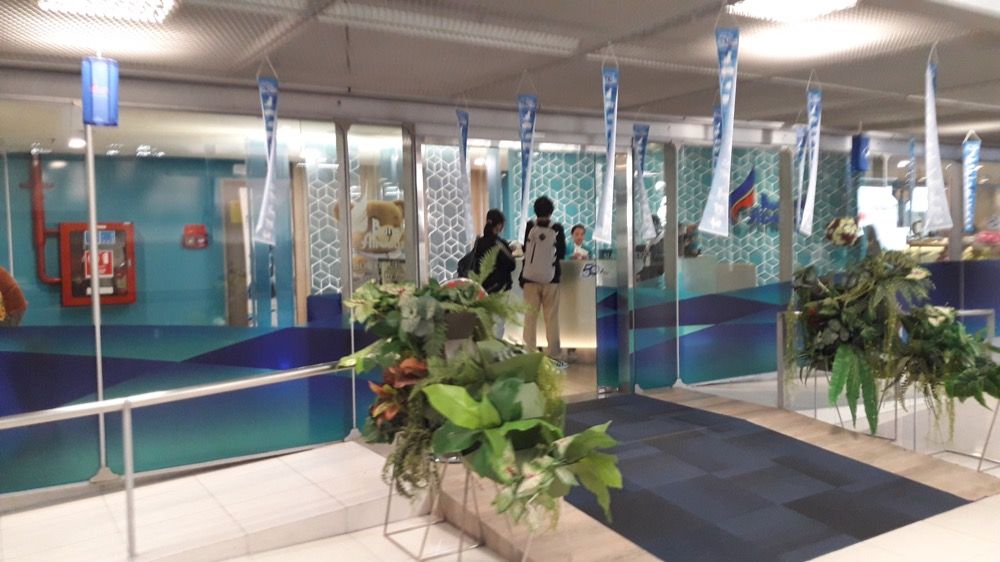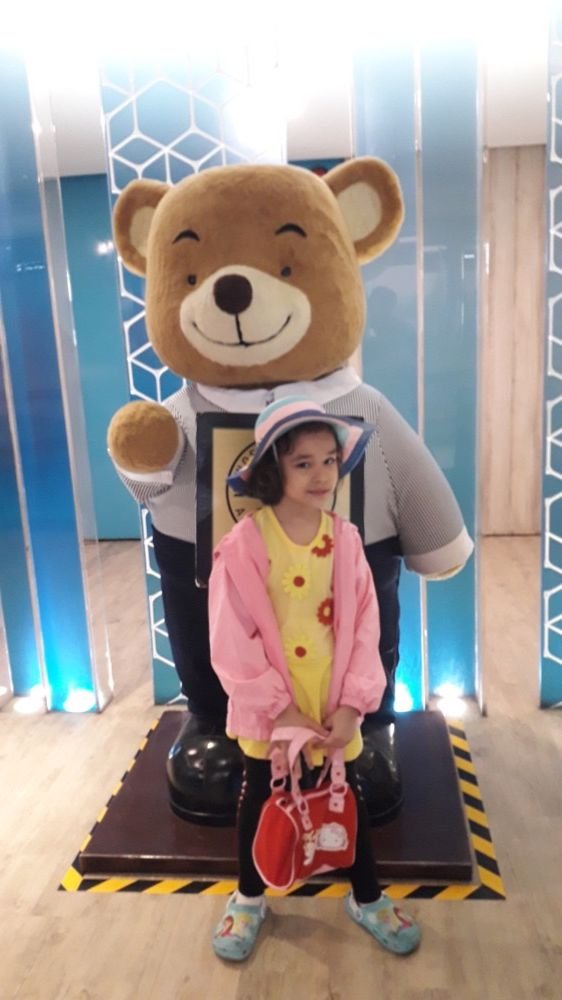 A few trophies that Bangkok Airways has received.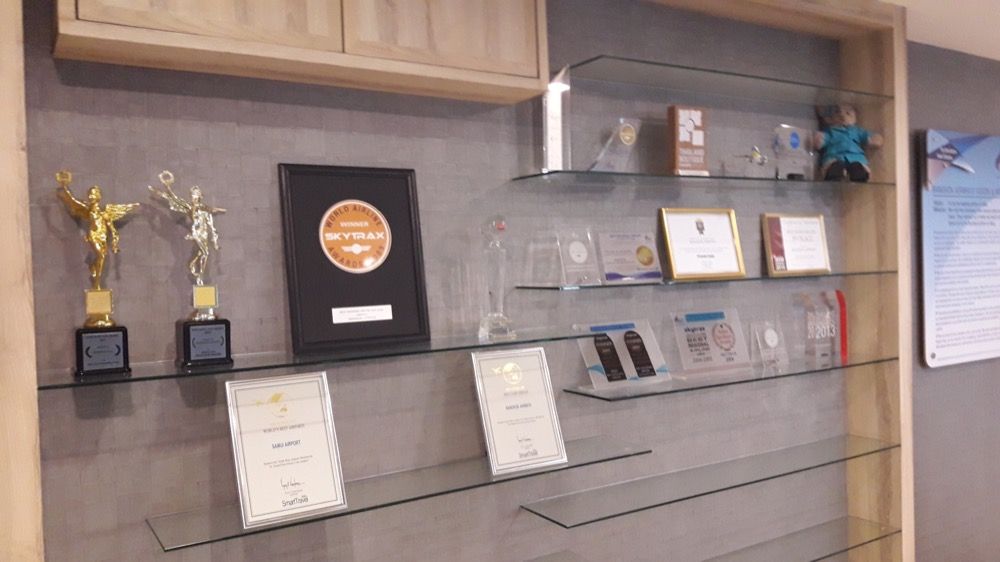 The lounge has a lot of sitting areas with WIFI access and power sockets, so it's ideal to do some work on the computer or play with your mobile phone.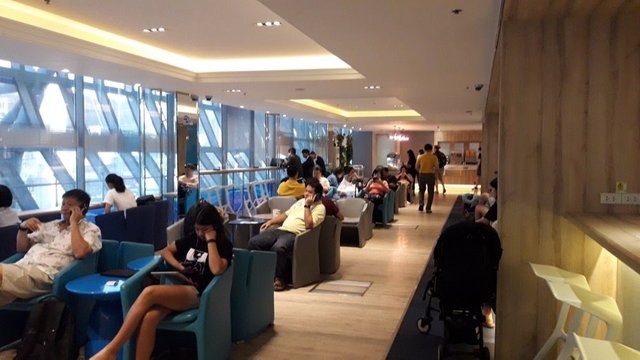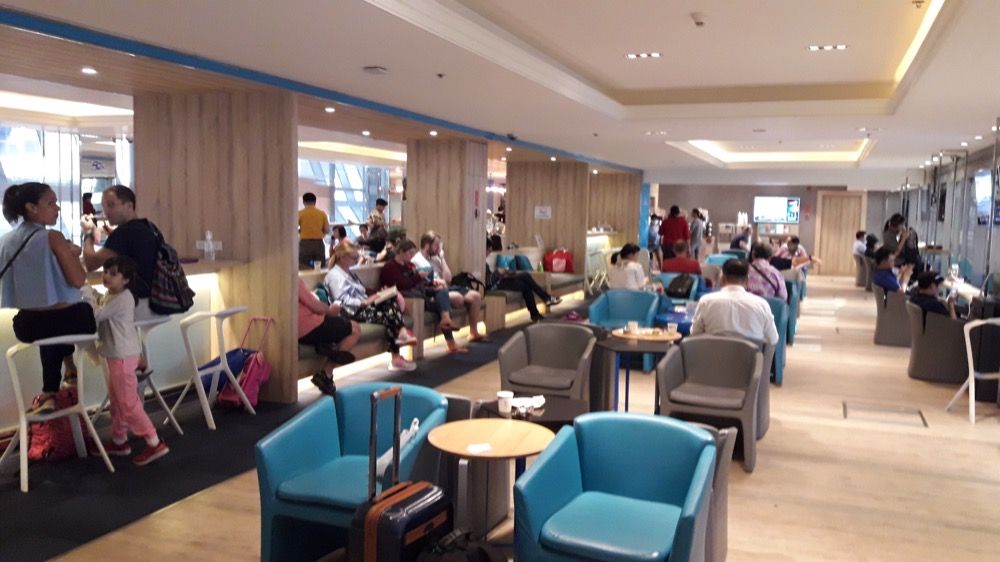 Coffee, tea, orange juice and water is available.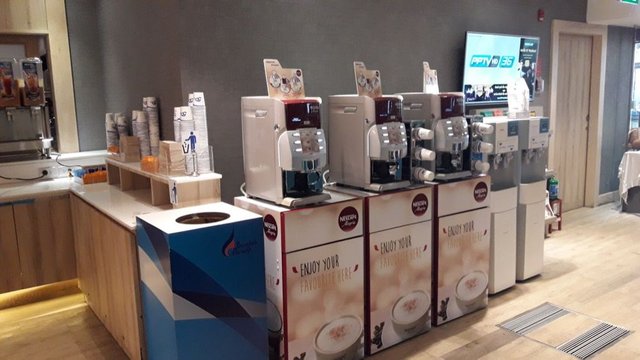 Also popcorn, small sandwiches, cup cakes and Thai appetizers.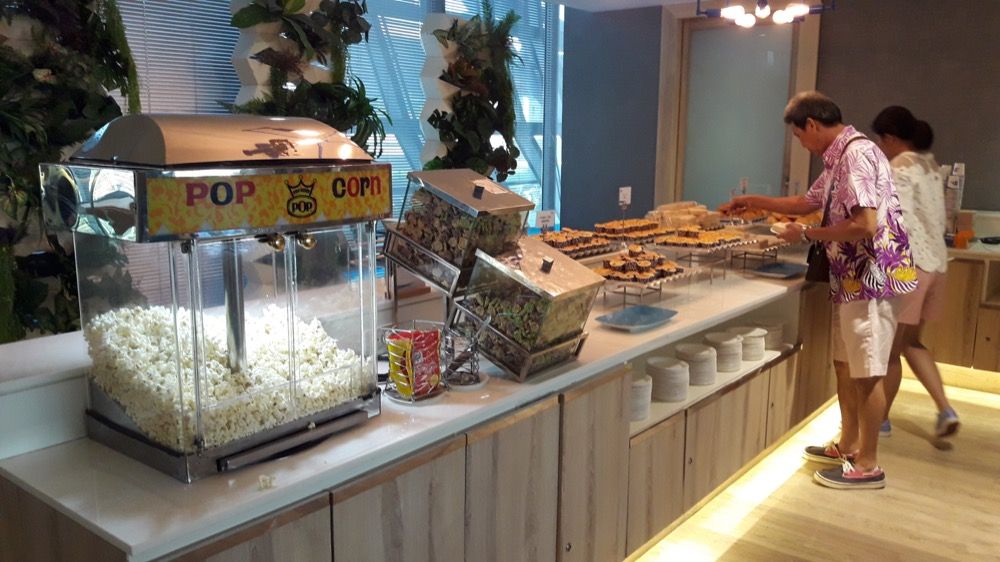 A kid's area.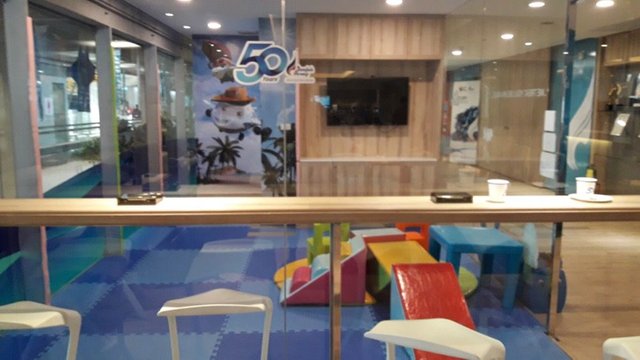 That was a pleasant wait!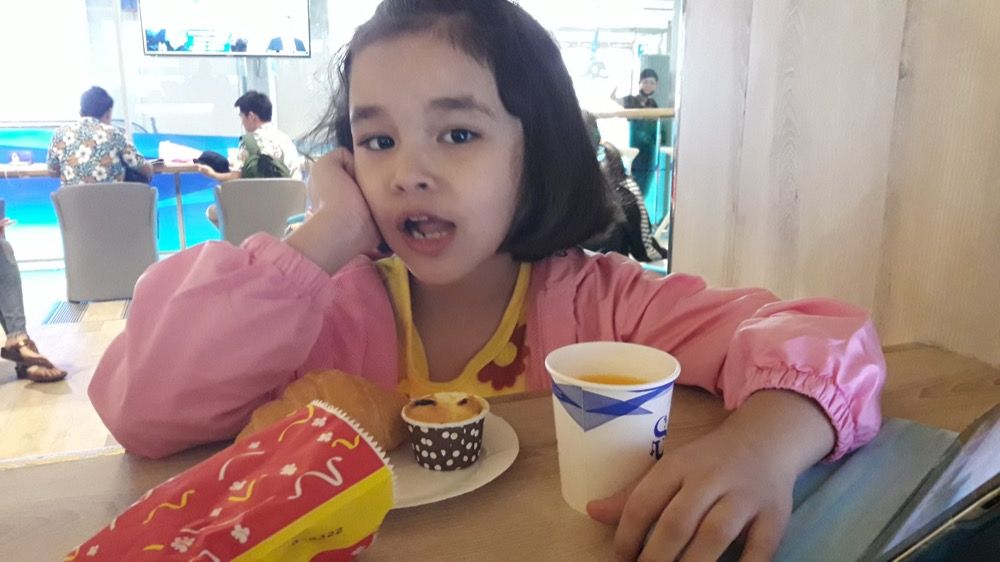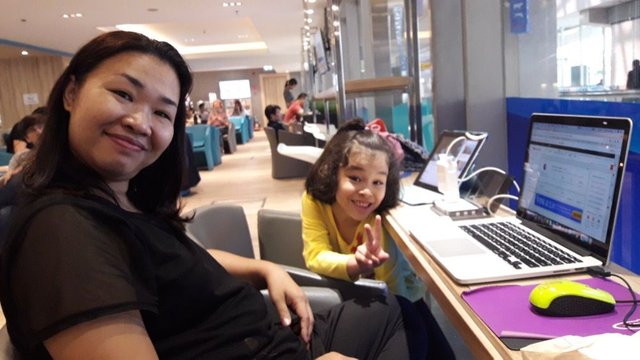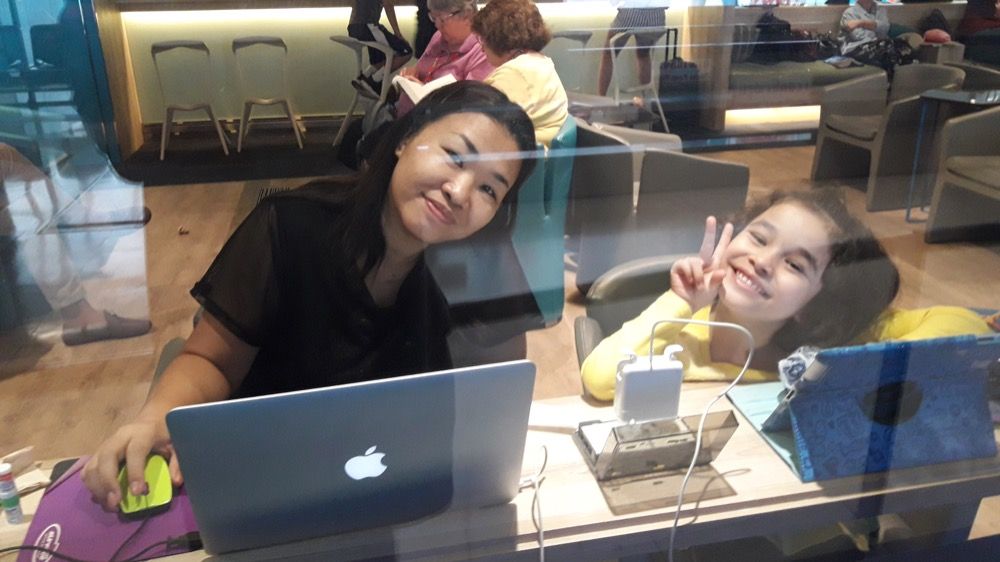 While going to the boarding room, saw these two paintings by Thai artists.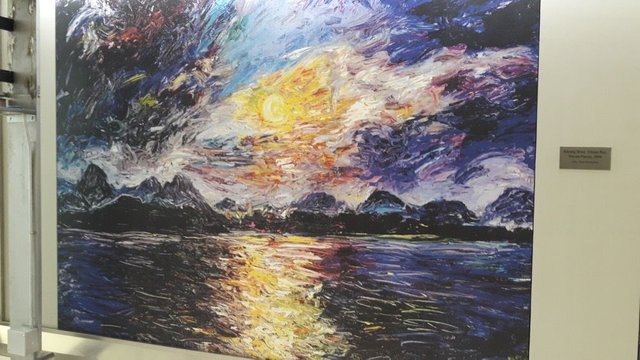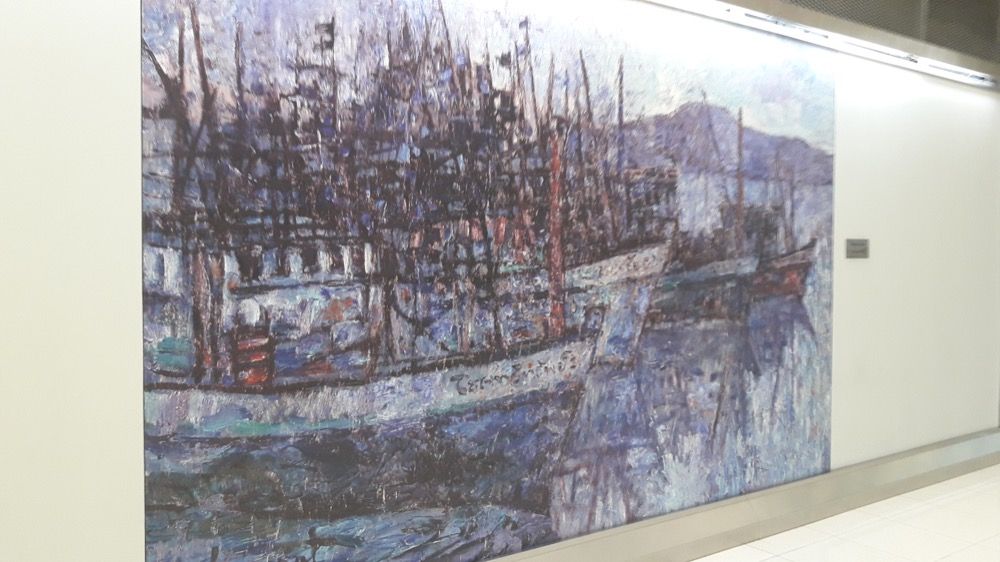 Departure was 10:00 a.m. and arrival at 11:30 a.m.
The flight was very pleasant with a light breakfast served: tea or coffee, orange juice, fried rice with shrimps and a couple of Thai cookies.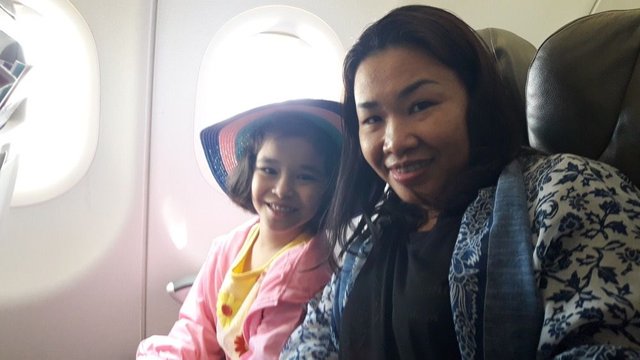 Upon arrival we received a call from the car rental company guy who was waiting for us at the airport.
The cost to rent that car is 800 THB per day and it's still better than using an overpriced taxi at 1,000 THB from the airport and quite as expensive going from place to place.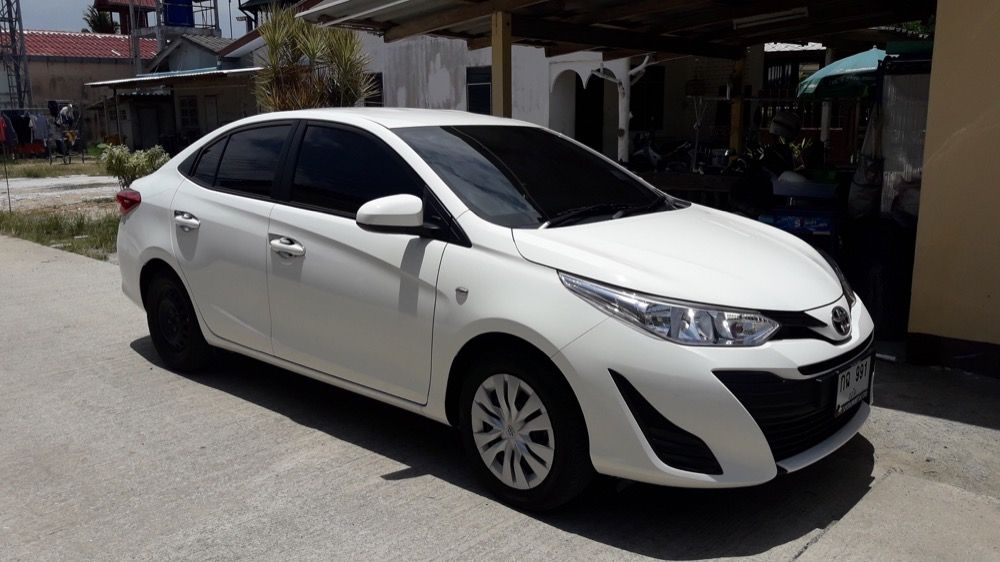 Going to the Pullman Phuket Arcadia Naithon Beach Hotel was a 10-minute drive, just a few kilometers away and I will show you everything about this hotel in my next post.
I hope that you enjoyed reading this post and if you are flying to Phuket I definitely can recommend Bangkok Airways.
Would you upvote this post and follow me for more because this will encourage me to write more travel posts like this one?
Would you please help @jerrybanfield become a top 10 Witness because you can help funding projects to build Steem as explained here? Vote for jerrybanfield as a witness or set jerrybanfield as a proxy to handle all witness votes at https://steemit.com/~witnesses. Read the 5 reasons why I'm voting for Jerry Banfield as a witness and how to vote in my post. You may be interested to read: What is a Steem Witness, How to Vote and Why?
Michel Gerard