There are several dacha communities in Krasavino, one of which is located behind a forest on a hillside. This is one of the very first places in Krasavino where dachas appeared.

On foot, you can walk through the forest from Hillfort (microdistrict of Krasavino), also climb from the lower Proletarskaya street.
By car you can drive only on one side.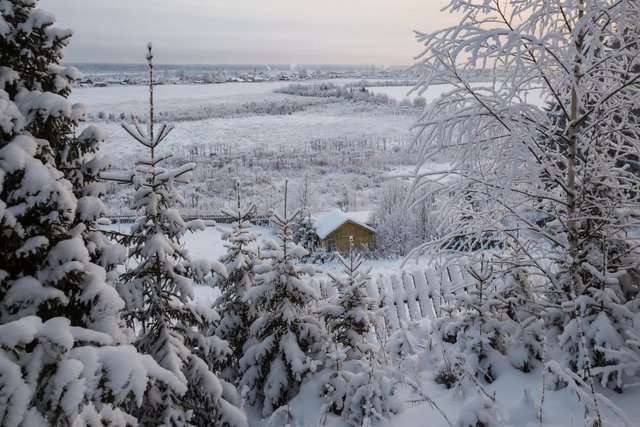 The trail leading to the dacha community from Proletarskaya street.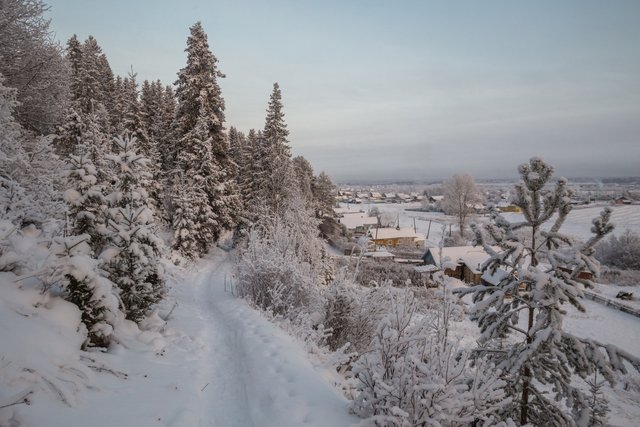 For the first time I am in a place where the roads to the dachas are exclusively pedestrian.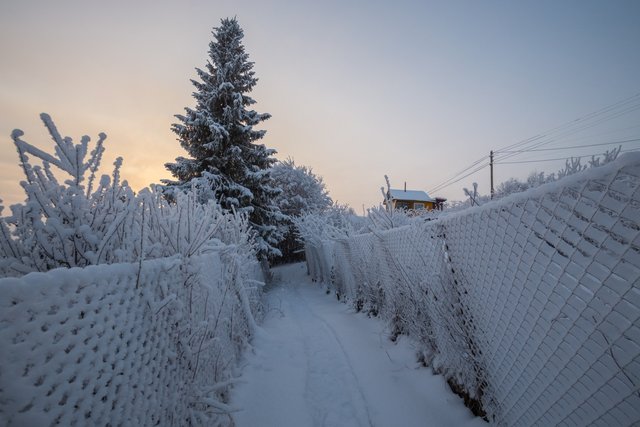 In winter, of course, no one lives here, but there are a lot of traces. This is mainly dog ​​or wolf tracks.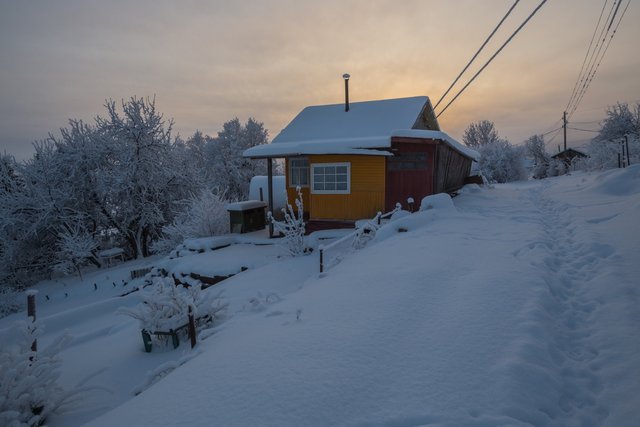 Since there are no roads inside the dacha settlement, then fences between the garden plots are also not needed.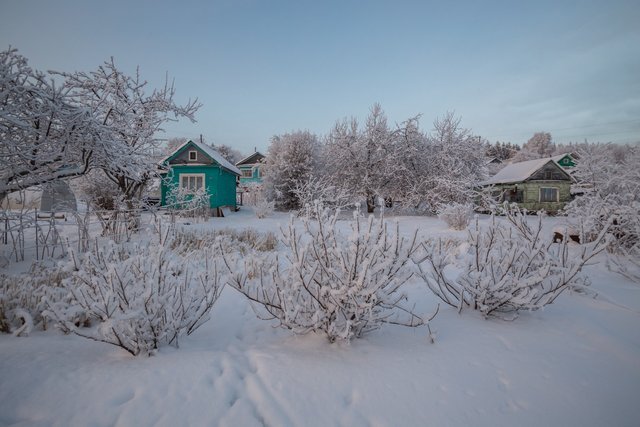 An excellent view opens from anywhere in this unusual place.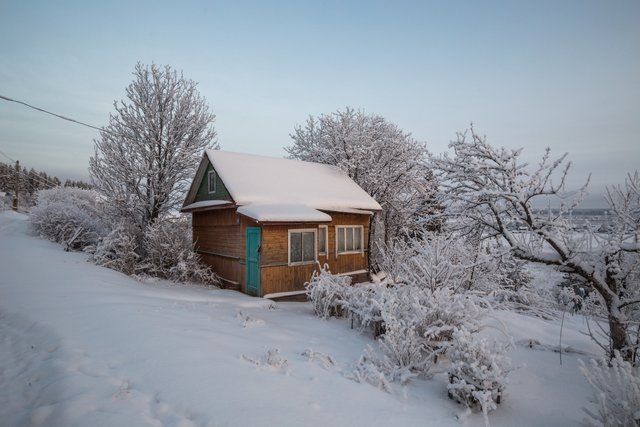 Nearby is a picturesque fir forest.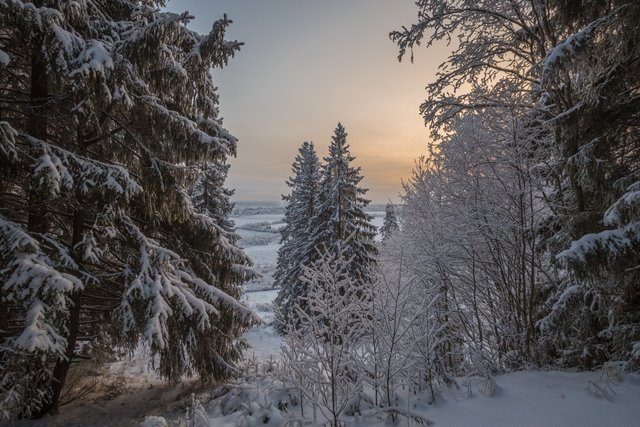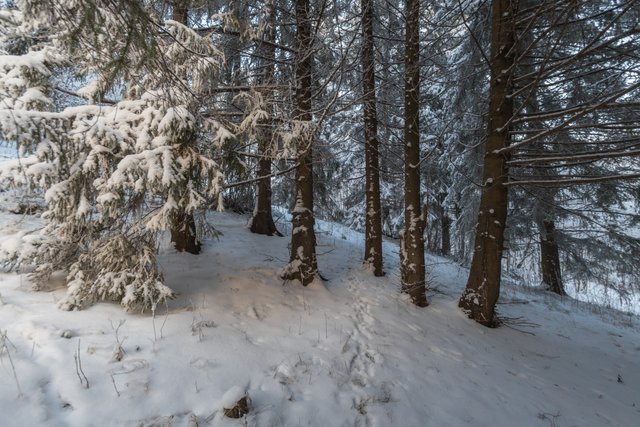 And at the bottom of the field there are usual private houses.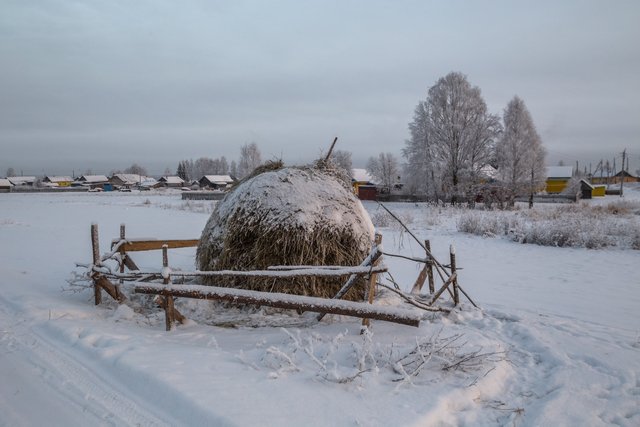 Near which there is a makeshift slide and swings.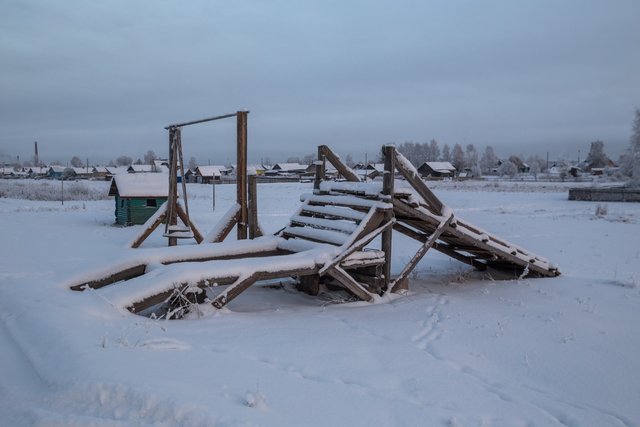 ---
Canon 6d, EF 17-35 / 2.8L