Rogozinino
Rogozinino is a village in the Veliky Ustyug district of the Vologda region. It is part of the Yudinsky rural settlement. The distance by road to the district center of Veliky Ustyug is 0.5 km, to the center of the municipality of Yudino - 3 km. This village is closest to the Ryazanikha channel, which is part of the Northern Dvina River. Because of this, the village is often flooded during high water.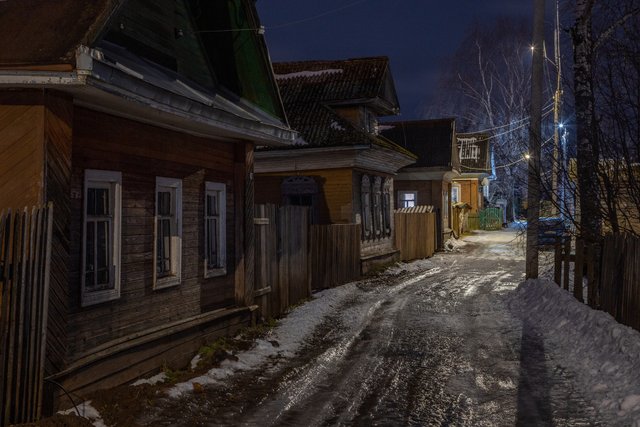 Rogozinino is an example of a classic floodplain village, where houses are located on one side of the street, and farm buildings, baths, garages and partly garden plots are located on the opposite side of the street.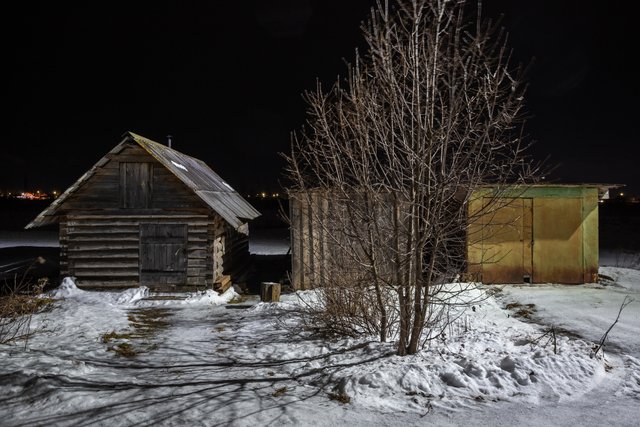 Garden plot.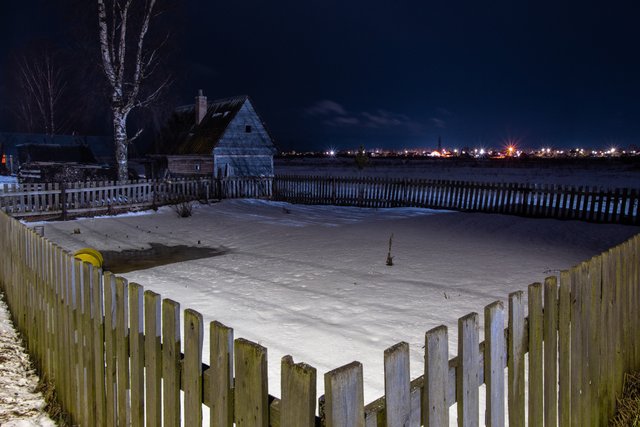 The facades of the houses are turned towards the city, and not towards the river. In general, in almost all villages located in the floodplain of the Northern Dvina, the location of houses is perpendicular to the river. On Sukhona villages were built along the coastline.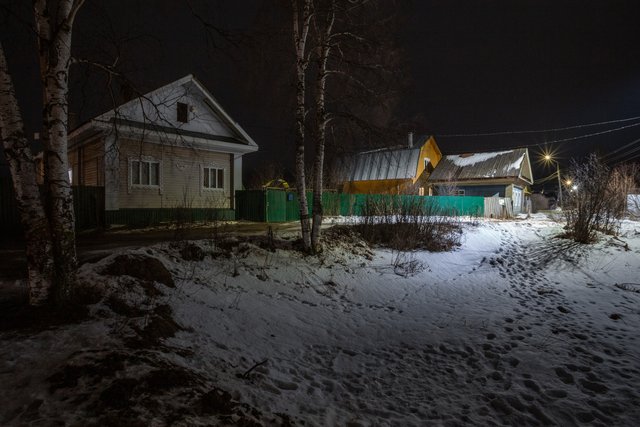 There are several ways to get to the village of Rogozinino. The main road passes through the former village of Marinino (it was attached to the city limits, now it is Marinino street). The second road runs along the coast of Ryazanikha and the opportunity to pass along it exists only in the dry summer time.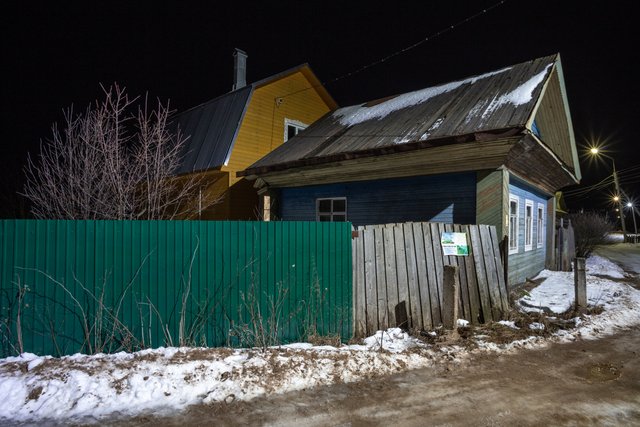 In Rogozinino, ancient houses with balconies have been preserved. But in what form it is all - it is better to remain silent.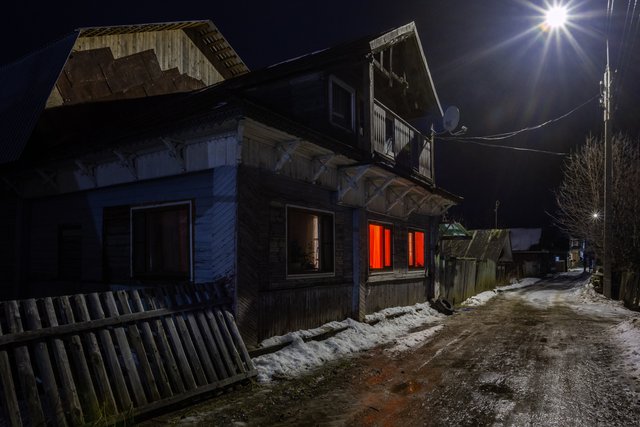 The roadway in the village is very narrow, only for one car. But this does not prevent local residents from driving by cars.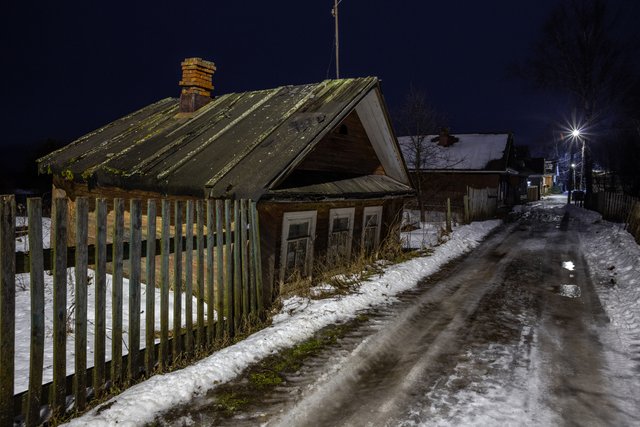 Almost all the houses in the village are residential. There are those that are used as summer houses only in the summer.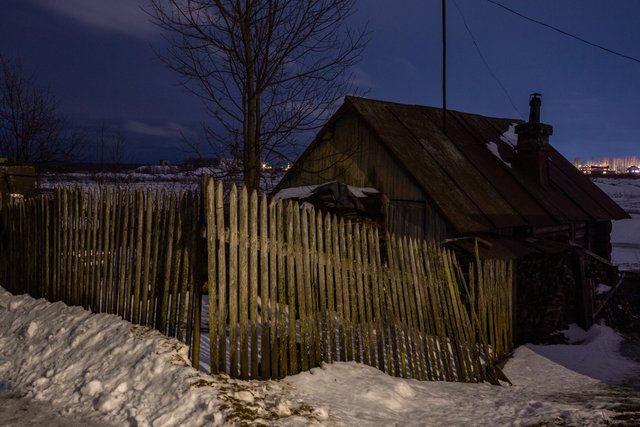 I associate this place directly with Ryazanikha, where I went cycling in my childhood as a child. The road from the village leads straight to the river.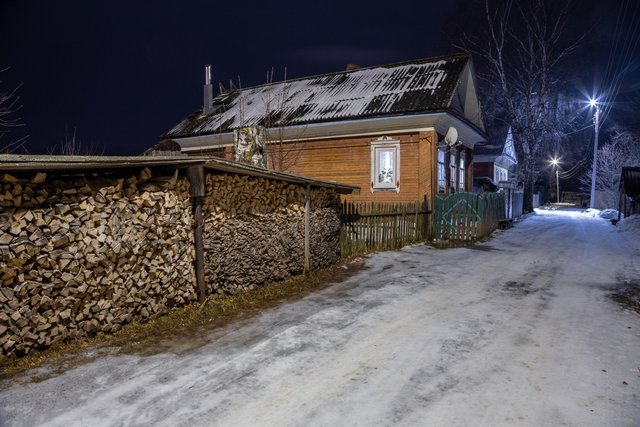 Even as a child, I admired the cozy atmosphere of a narrow street and a string of houses standing exactly along a ruler.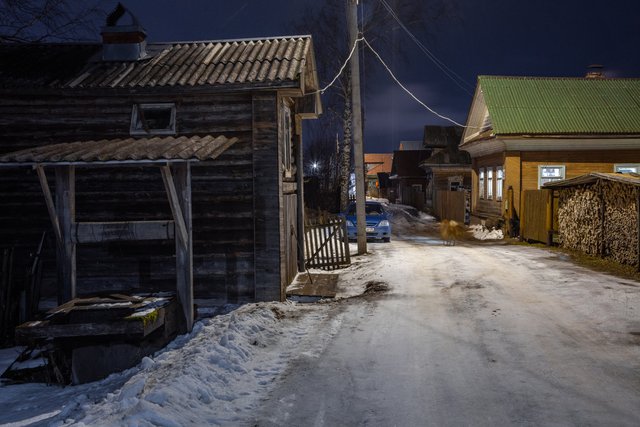 Perhaps soon the cosiness in the village will be gradually lost due to the dilapidation of old houses, various outbuildings and plastic architectural technologies. But there is still something to be surprised! My favorite place in the village is where houses are standing on a small street corner without a fence. Their facades, as in old times, have direct access - you can take and sit on the blockage.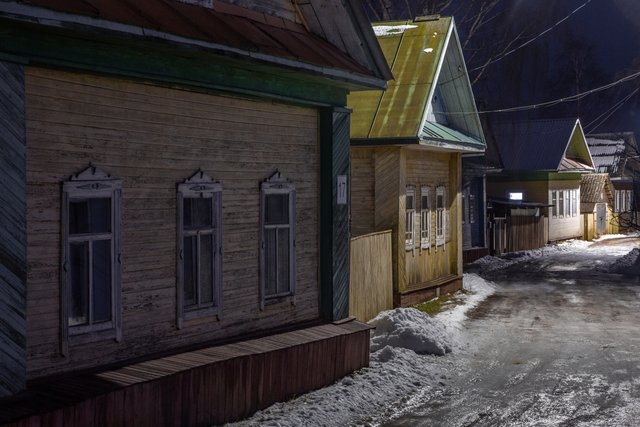 The bathhouse.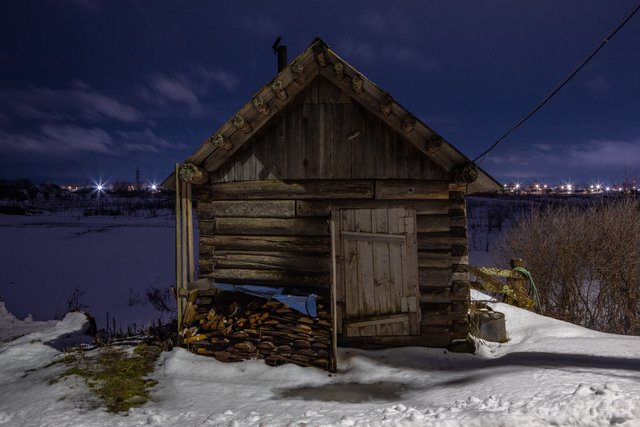 Emergency signal device.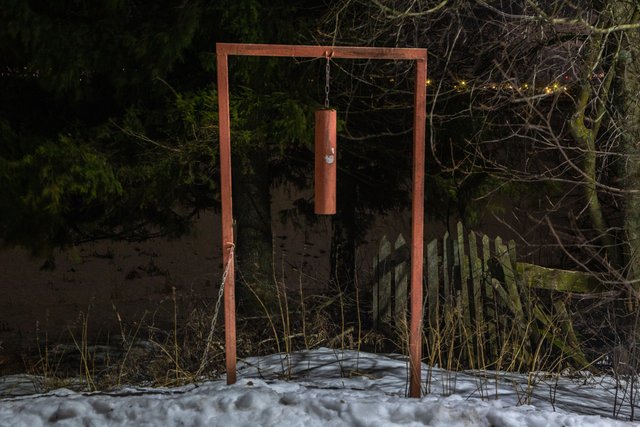 In the distance, the houses of one of the extreme streets of Veliky Ustyug are visible. Rogozinino looks the same way from afar.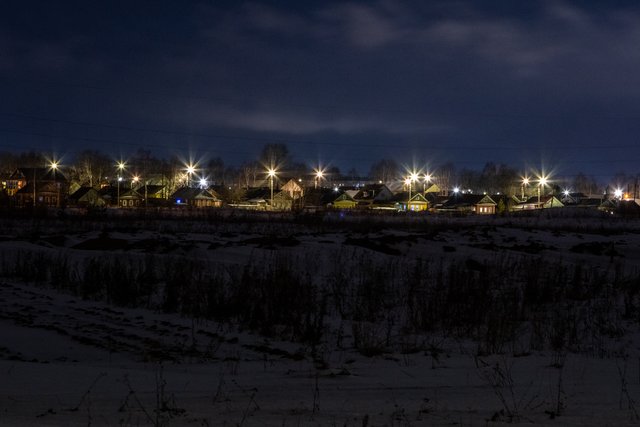 All floodplain villages are underflooding. But knowing this, people were built anyway due to their proximity to the river - the only transport and trade route in ancient times.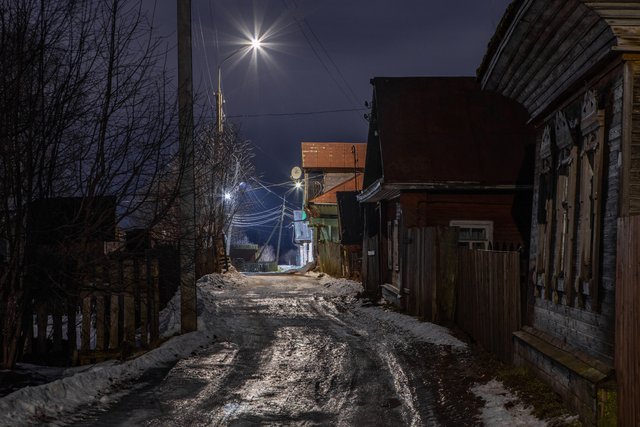 To this day, people live in such places. If not for the treachery of the northern rivers, there would be much more floodplain villages.