EuroVelo 7 - Velka to Prague 95 km
Today's post highlight is from Zivohost, a popular recreational destination located on the right bank of the Slapy Reservoir about 60 km upstream of Prague in the Central Bohemian Region in Czech Republic.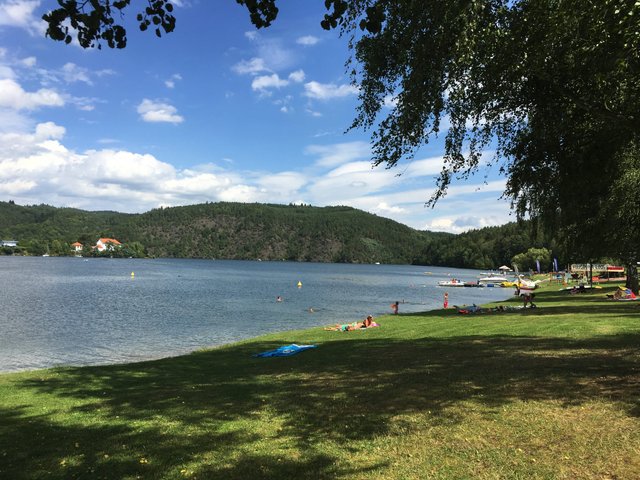 After a good night rest in Velka, I was very enthusiastic this morning knowing that by evening I'll be in Prague for the first time in my life, in one of the most beautiful capitals of the world.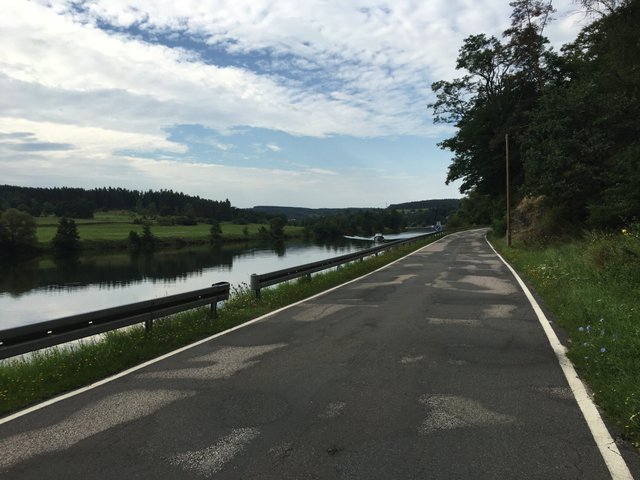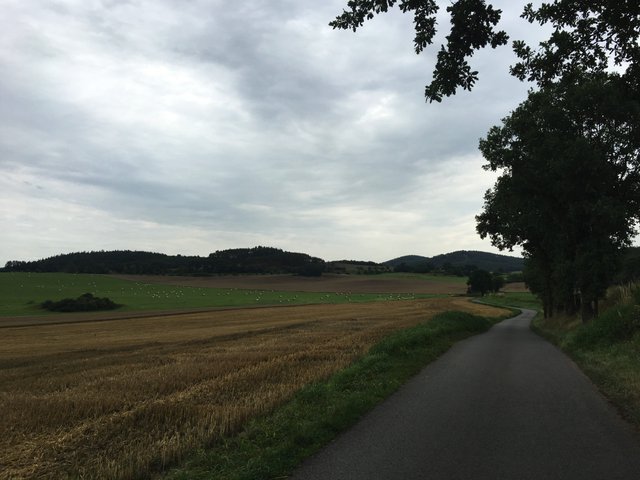 By noon I arrived in Zivohost just in time for a good swim :). Everybody was doing the same, the water was warm and clean and I decided to park my bike under a tree and just relax for an hour. Later I started wondering myself how I was going to cross on the other side, cause I haven't seen any ferry crossing since my arrival, just small recreational boats cruising around the lake.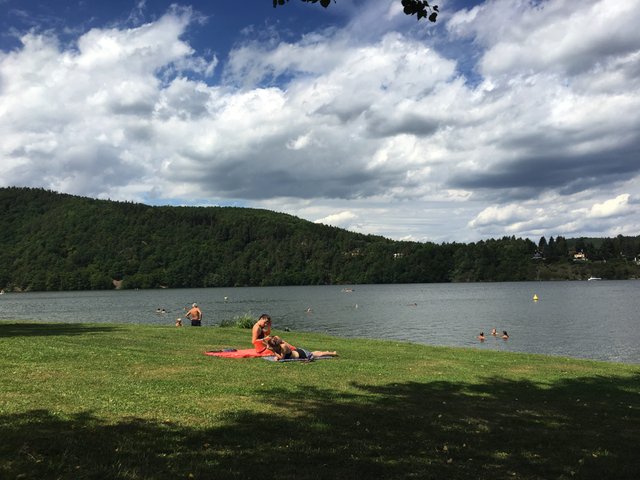 This guy saved me a long detour by being so kind to help me cross on the other side of the lake. Couldn't find other alternative, I was expecting to find some permanent ferry service but apparently it wasn't economically feasible due to the seasonal nature of the resort. Luckily for me the czech hospitality saved me once again.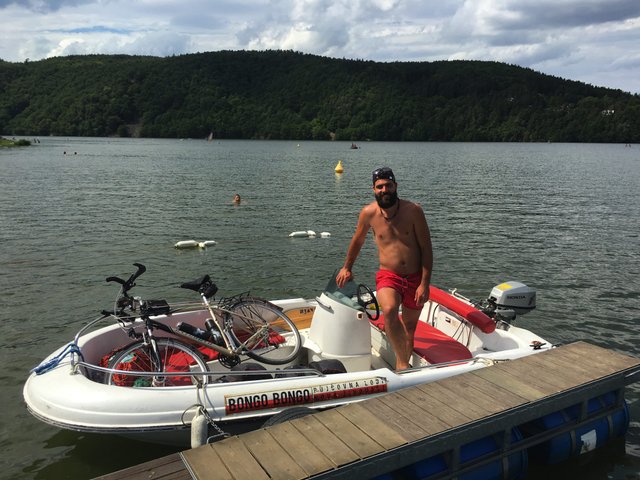 On the other side of the lake is Stara Zivohost (Old Zivohost) which today consists only of the original church, cemetery, school and a house, plus a new hotel, the rest of the original village is underwater since June 1954 when the Slapy Reservoir was created.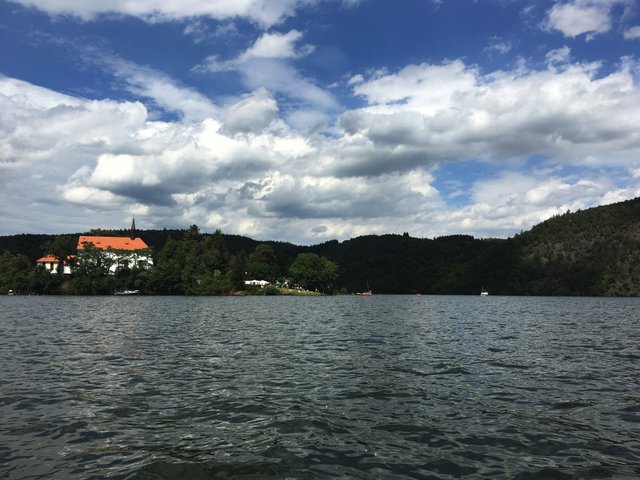 Getting on the other side was a big relief for me, couldn't make it to Prague that evening if I was supposed to take a detour back to the closest bridge.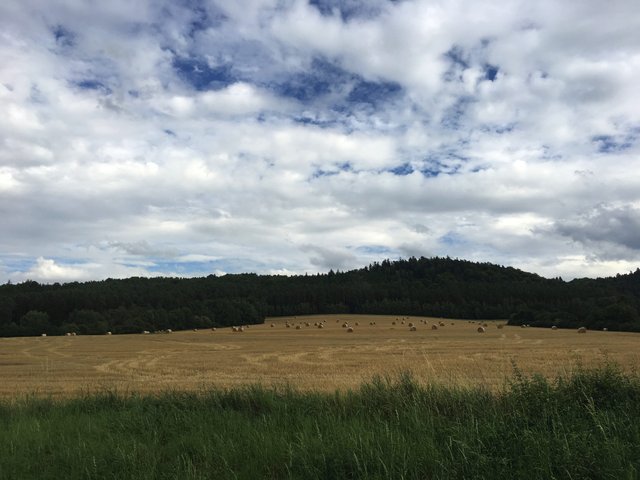 There were many fields and forests to cross but nothing could stop me now getting to Prague!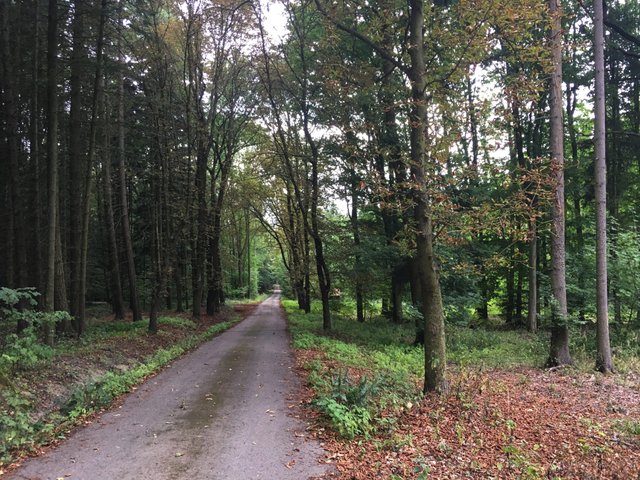 I forgot about the rivers :)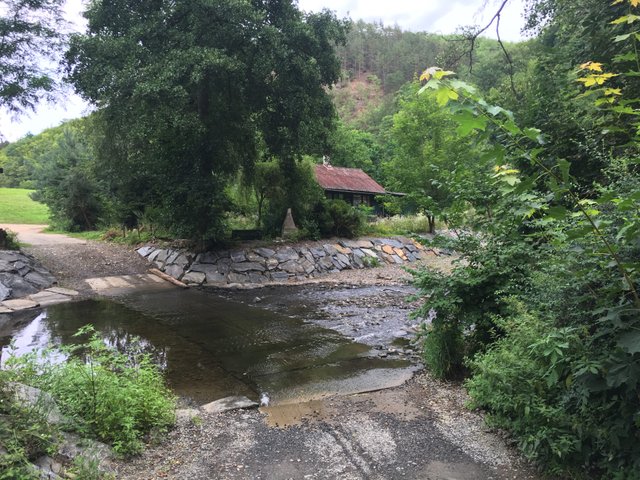 Didn't enjoyed this part very much sharing this main road with the cars, but it was only for about 20 km before entering Prague so I tried to cover it as fast as I could.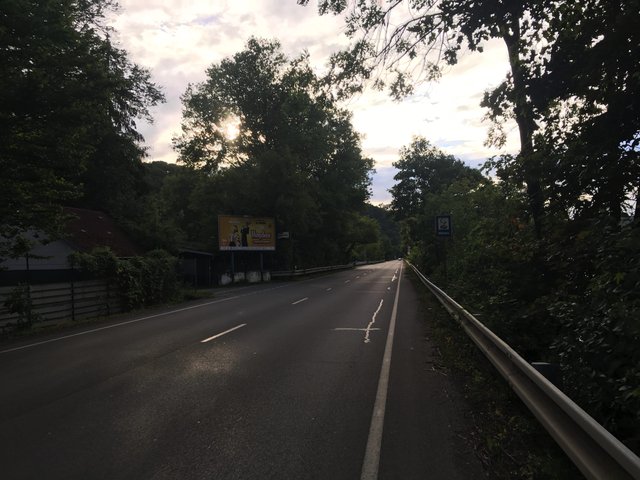 Crossed the bridge here to the other side of the river to escape the traffic.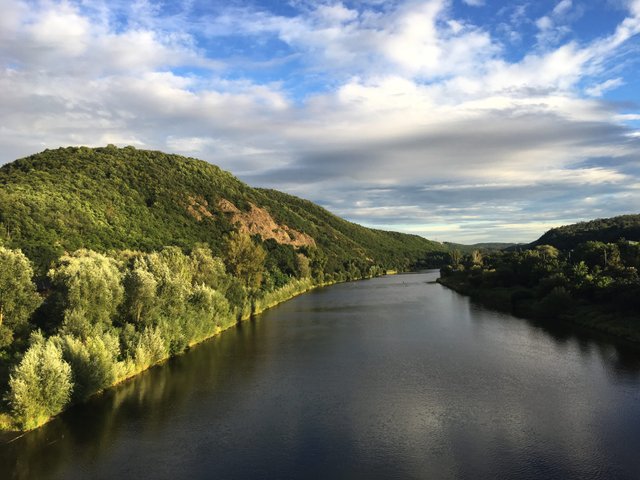 By contrast these last 15 km of EuroVelo 7 to Prague were pure joy, flat, scenic, seen many people from Prague doing their evening sports here, a quiet preamble to the busy capital.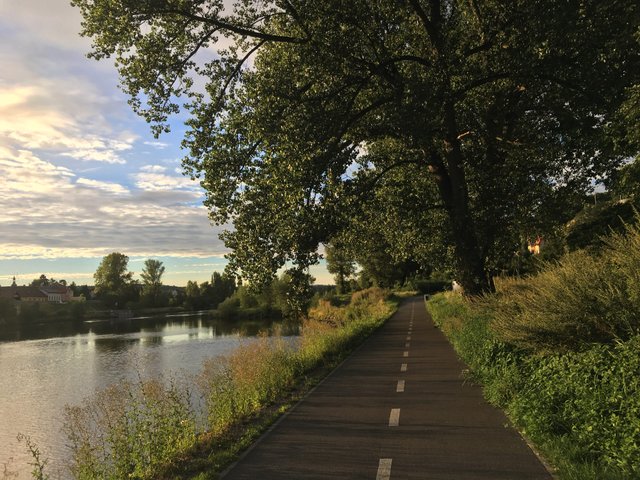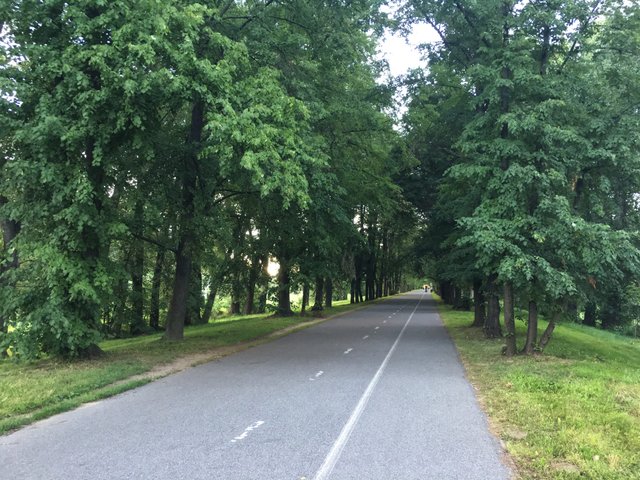 Hey we've made it to Prague! For me this was the 4th capital I arrive in by bike, at least I need no transportation coming from the airport. :) Seeing all these nice floating terraces on Vltava I imagined myself with a cold bear in front celebrating the moment but it was getting late and I wanted to find my hotel first and have a shower before anything else. Being my first time in Prague I booked a hotel in Prague 6 district which I letter found out not to be the best option for me considering I had little time at my disposal to visit the city, even though the hotel and price were good.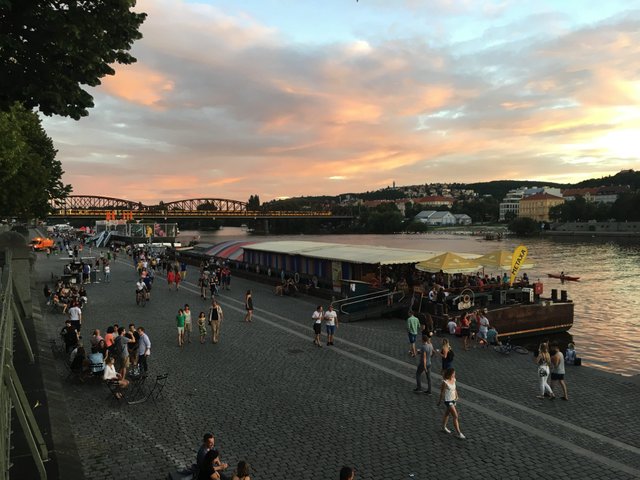 I really liked the vibrant atmosphere out on the docks of Vltava on this Friday evening at the beginning of august, everybody was out enjoying life.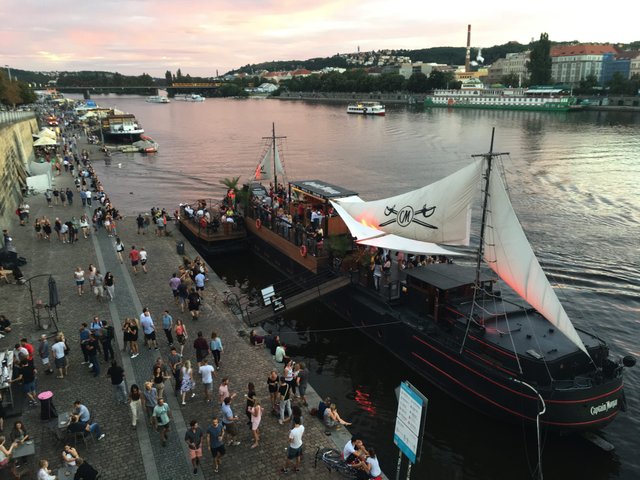 On my way to the hotel I was just waiting for the traffic light to turn green when I saw this unusual building. Looks like this is one of the most famous modern architectural landmarks of Prague named "The Dancing House", completed in 1996. It was quite controversial at the time standing among the historical buildings for which Prague is famous, but I personally liked it and I think it represents well the effervescent young spirit of today's Prague which can be seen and felt only couple of meters away on the docks.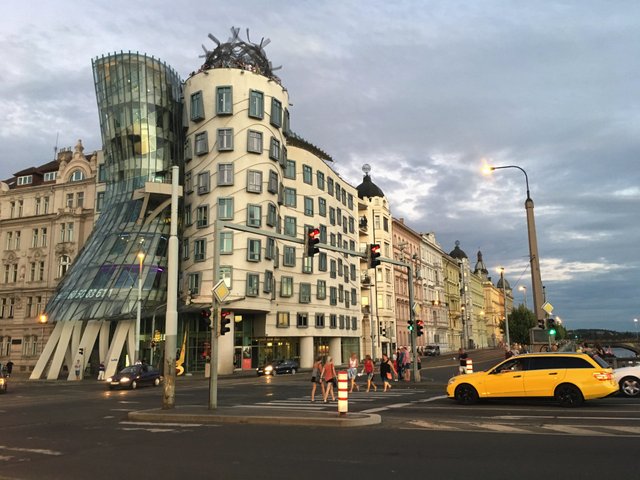 The modern architecture is nice but the old one really stands out in Prague. I could just walk the streets for hours looking at these beautiful baroque, gothic and art nouveau buildings.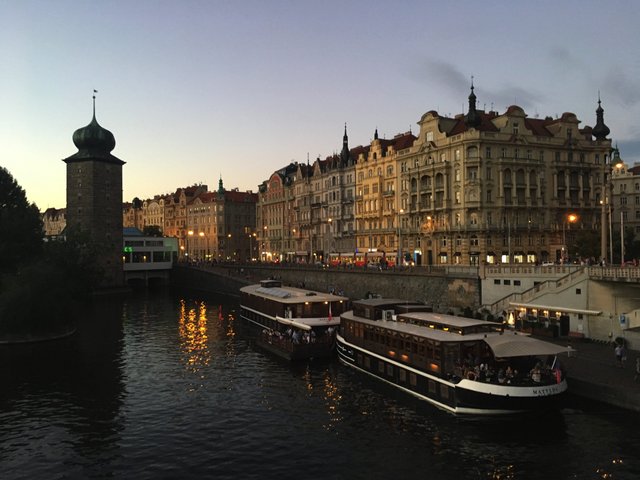 By the time I found my hotel it was already 10 PM and after 95 km of cycling I just crushed in the bed dreaming of all the nice things I was going to see in the morning.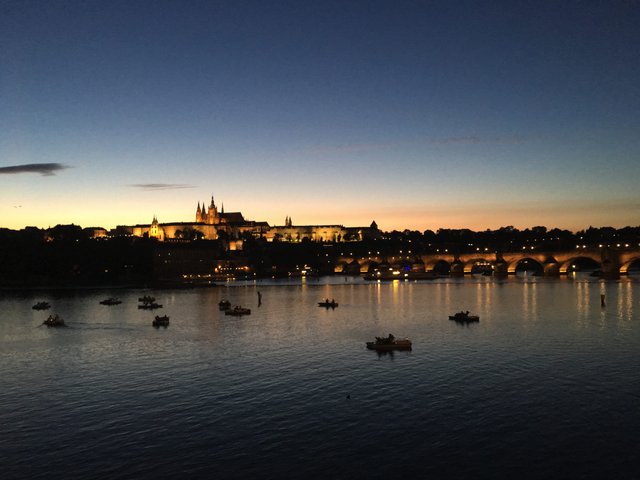 Here is the map with our progress on EuroVelo 7 for today:
That's it for now, hope you discovered interesting new places in this post with me, until next time,
©Discover EuroVelo
---
Do you plan to travel in the future? You can use my link here to get 10% off your next hotel room on Booking.com while also supporting Discover EuroVelo project (I'll get US$15 from them too), so both of us can travel a bit cheaper next time. Thank you!
---
All photos were taken with my iPhone 6S.