EuroVelo 7 - Hladna to Velka 86 km
Today's post highlight is from Hladna, a small village located on the left bank of Vltava river in Czech Republic.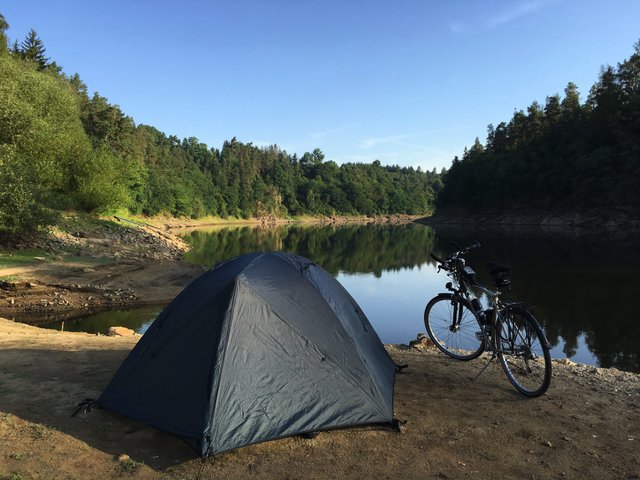 Indeed the stars were amazing last night but I was even more amazed this morning when I got out of my tent to this: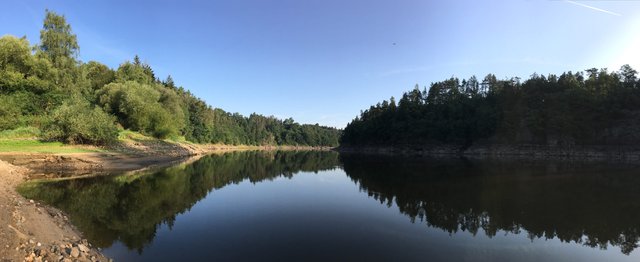 Took my time to enjoy the view, this was a perfect location to have breakfast but unfortunately I didn't prepared for it in advance, so I only cracked some emergency biscuits I usually carry with me and eventually I had to pack my bags and say goodbye to this blissful place. I think I had some coffee with those biscuits though, cause I usually carry a mini gas stove with me but I have no proof.
One hour later and after a short stop at the first supermarket I found this place to enrich my breakfast on the go.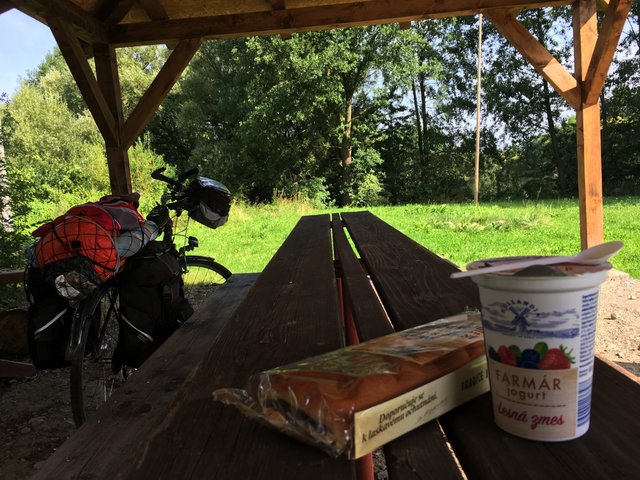 Now with some sugar flowing in the system I was ready to discover more of EuroVelo 7 going north, crossing forests and fields on my way to Prague.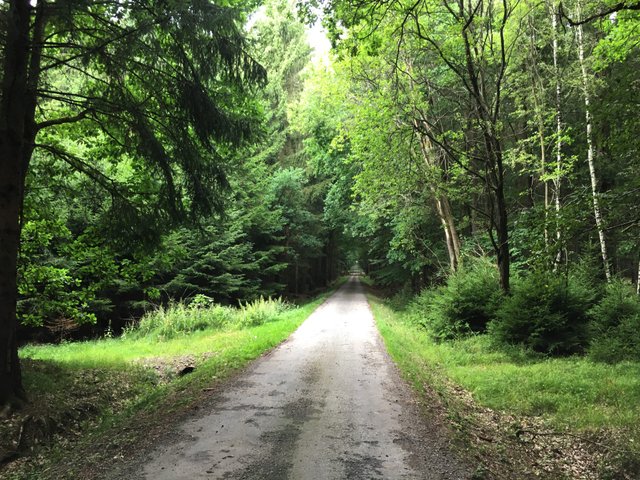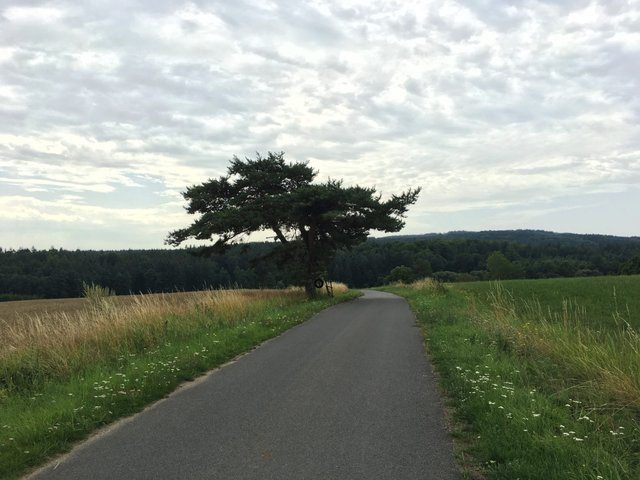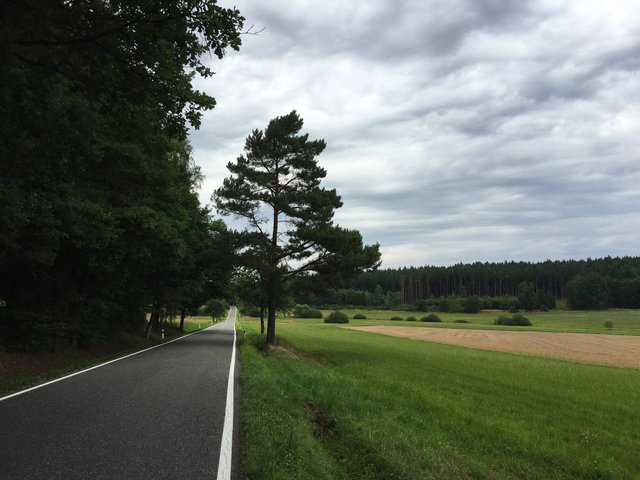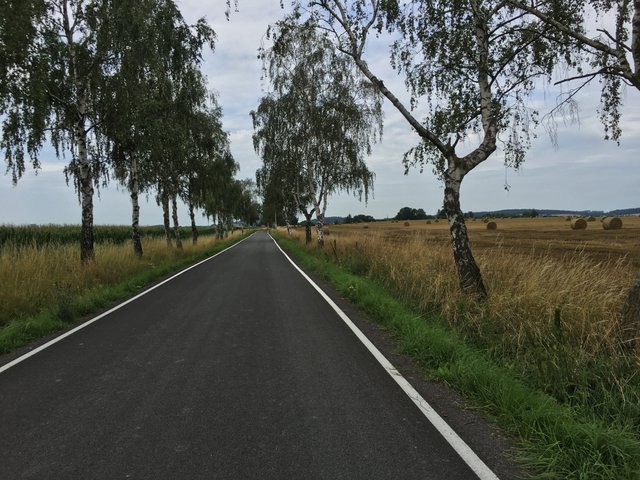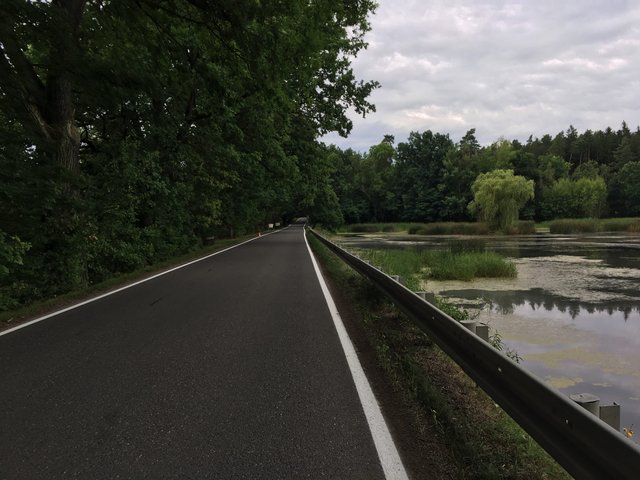 Another day, another castle bike touring in Czech Republic, this time was Zvikov Castle. It was built in the first half of the 13th century as a royal property and played the role of a military fortress over the centuries due to its excellent fortification system. Its greatest fame was obtained under king Charles IV who renovated it and used it as a sanctuary for the Crown Jewels for some time until Karlštejn Castle was completed. It was built at the confluence of rivers Vltava with Otava and due to its higher ground location offers beautiful views over both rivers and the surroundings. It's not very crowded and you can see here a bit of frescoes in the chapel and some nice arcades in the courtyard, nothing fancy as you would expect due to its utilitarian defensive purpose and not being a noble residence.
You also noticed the clouds right? I think I should get used to the idea of getting wet this afternoon :)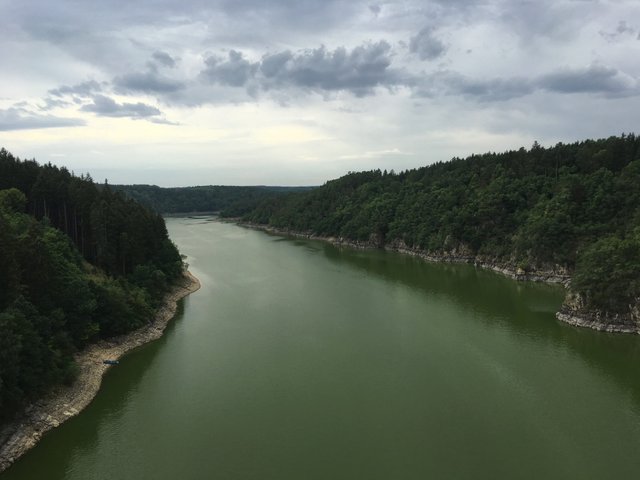 Aha, it is definitely coming!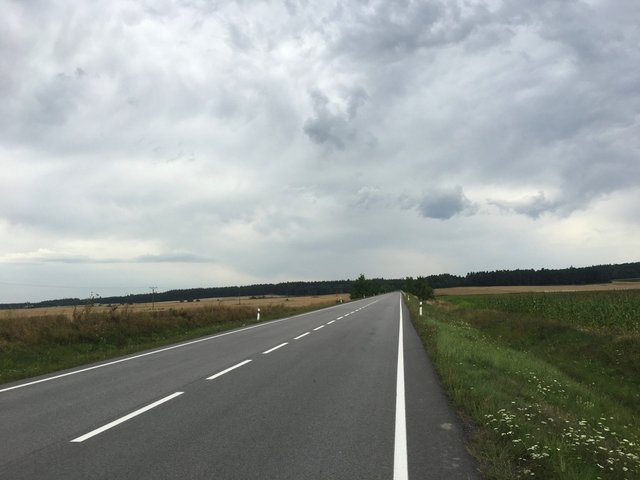 Was not so bad after all, it was just a short afternoon shower to refresh the atmosphere a bit. You know that resin forest scent after the rain? Love it, especially when I push uphill, much better than diesel scent.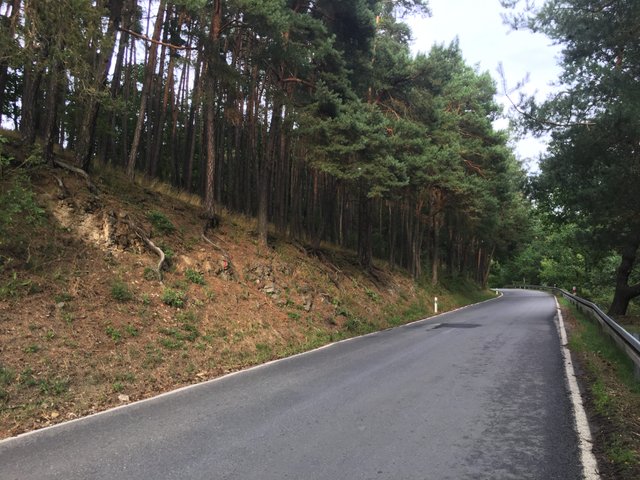 What a great surprise to see the blue sky again this evening!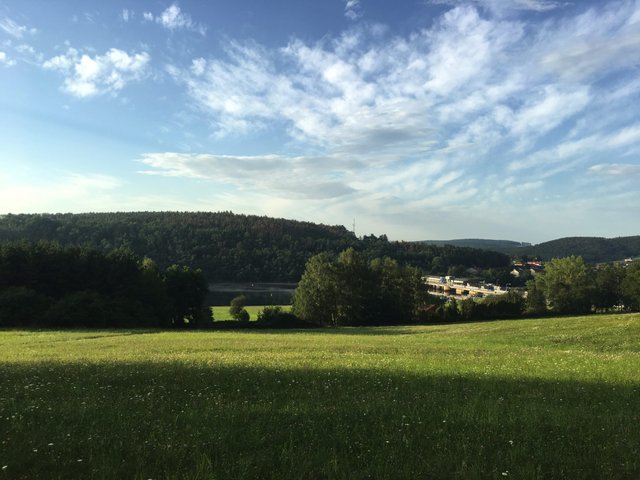 The route got me closer to a dam so I had to take a closer look cause I like them.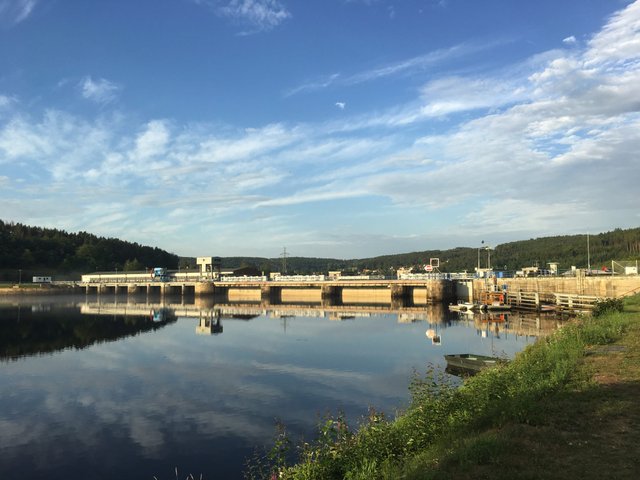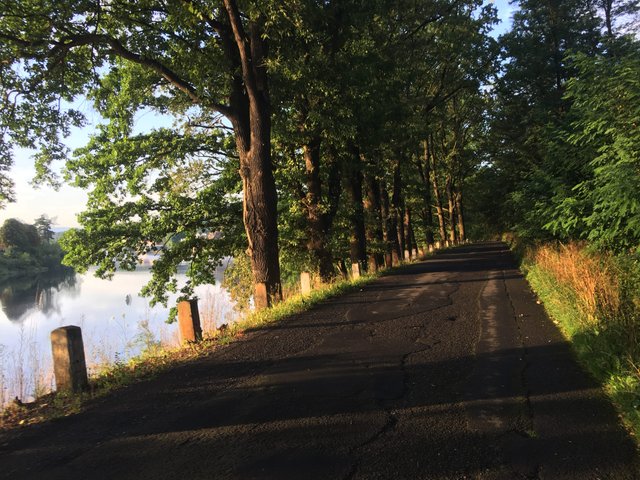 But the cheery on top was this mystic fog that formed above the mirror like waters of Vltava after the rain, what a beauty!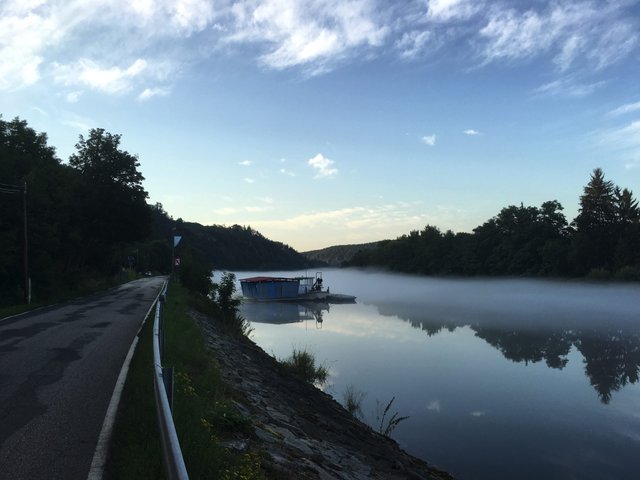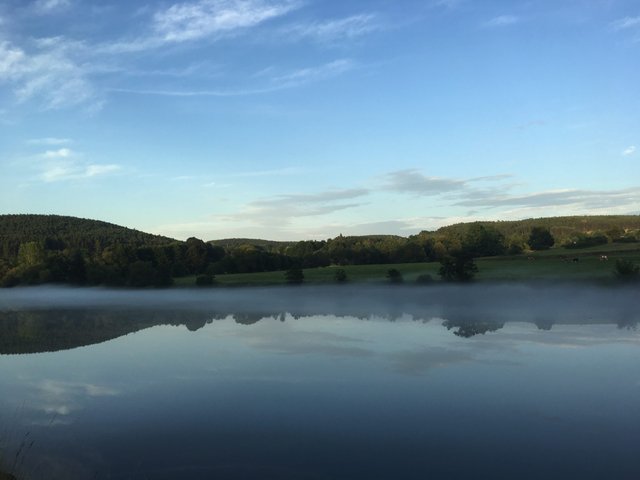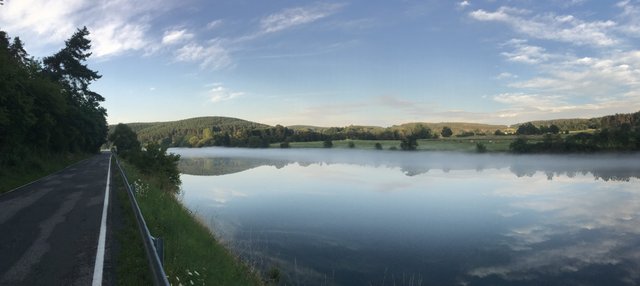 Couldn't stop taking photos each 100 m as you can see :)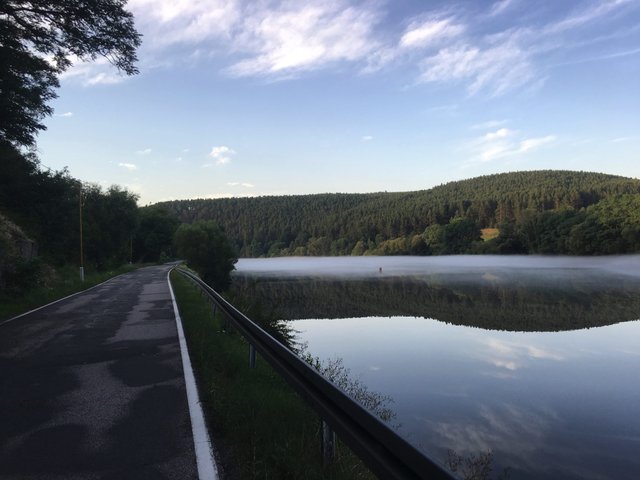 Found a room in this pension for tonight cause I was dreaming for a hot shower all day.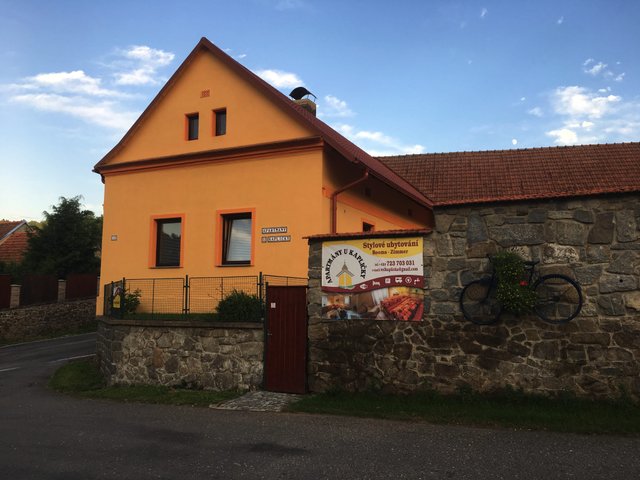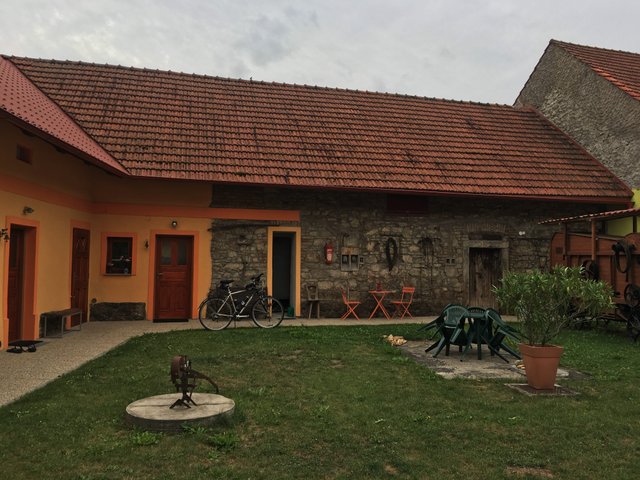 The lady owner was very friendly and the apartment clean with everything you would need for a short stay including a kitchen, so if by chance you arrive in Velka, I can only recommend Apartmány u Kapličky for some quiet time near the river.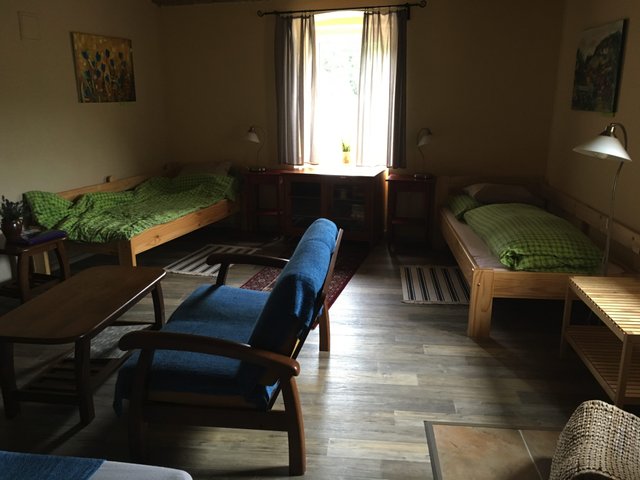 There is also a restaurant just in front of the house if you want to taste some local food and beer.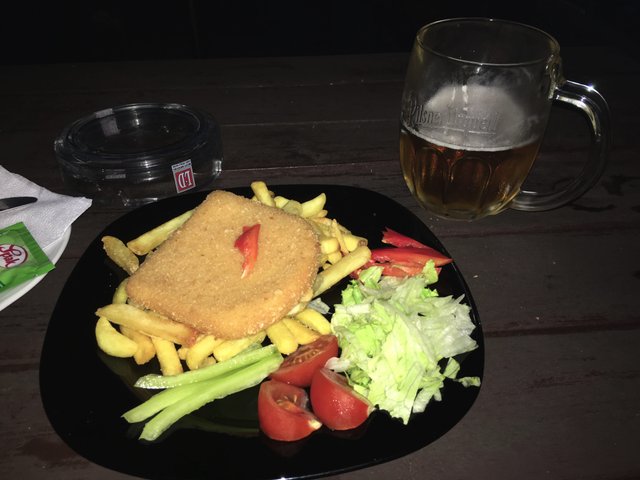 Here is the map with our progress on EuroVelo 7 for today:
That's it for now, hope you discovered interesting new places in this post with me, until next time,
©Discover EuroVelo
---
Do you plan to travel in the future? You can use my link here to get 10% off your next hotel room on Booking.com while also supporting Discover EuroVelo project (I'll get US$15 from them too), so both of us can travel a bit cheaper next time. Thank you!