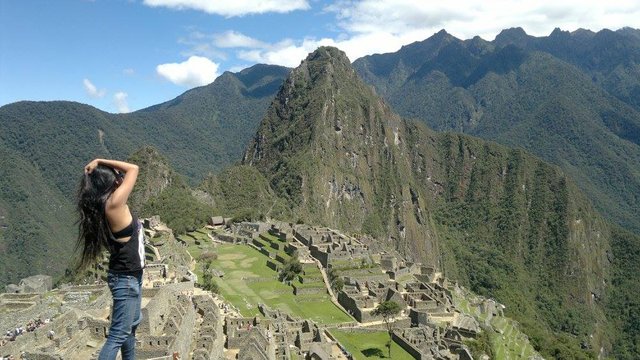 Last night as I tried so hard to sleep, I was reading this news about a troubled 29-year-old who was assisted by Dutch doctors to die. Euthanasia is quite a divisive topic especially in this day and age of suicide. Doctor-assisted suicide is legal in some countries. The woman's case was sanctioned by the state. She was not really terminally ill - she was just permitted to end her life due to her psychiatric illness.
After reading the article, I remained awake tortured by my raging thoughts. Thoughts about my life in general. Thoughts about the past and the future. People and things that I hate started to occupy my mind again. Rehearsing every single conversation in my head. Internally unleashing the demons and my repressed violent mood swings. This is just the case of a thirty-something female during the worst of her PMS days. Sometimes I just want to sleep. You know, that long deep sleep.
Look at this lady, she had prepared everything for her death and was even quite excited as the day of her death approached. She is from Holland where Euthanasia is fortunately legal. She must be really grateful to have the privilege of affording to pay someone else to give her a painless and dignified death. Grateful to have friends and parents to attend her wake. I think having loved ones is something to live for or be grateful for in life before death.
If I am still my previous self, I would probably judge this person for not trying hard enough. I used to be trapped in the stranglehold of my belief and culture. Right now, who am I to judge those who want to die on their own terms? As I get older, I realize that life can really be unbearable both for the privileged or not. Both for the terminally ill or not. If there's extreme hopelessness, die, why not? It is really up to people what to do with their lives. I know myself that life is just full of intense suffering. It seems that the question is what happens if you didn't die?
In other countries, people try to survive the war, try to cross borders to make a living, try to steal food from others and all the desperate ways to live. They don't try to die, they try to live. More human beings died without dignity, stripped of humanity. I do wish that Euthanasia is legal here, there's just way too many people now. Some are either suffering due to being deprived of basic necessities or are not contributing any goodness to the society. I think Euthanasia should not just be advertised only to those who have terminal or mental illnesses. The victims of a system that makes living more expensive and unendurable should be given the right to die too. I see people are massively desensitized to watch others suffering from a distance, why still capitalize and live off the slow painful death of others?
I think if you want to just die out of hopelessness despite having choices to live a good life, that lack of fear of death can be used to die in a meaningful way. You can even use that newfound courage to help others like taking warzone photography or volunteering in dangerous zones. Why not use that lack of fear of pain to actually go through pain to be useful to others? Though, I can understand that you wish to die straight away in the process and not having to live without body parts or dignity. In this case, assisted-suicide might help to finally end your life. It is just a kind suggestion. When you reach a point in your life that you really want to leave this world, it means you are free. Noone is stopping you to go through a more creative journey to death. You can do anything now so make the most of that freedom.
I remember I suffered the same hopelessness at some point in my life. Not the hopelessness of not being able to afford to live a decent life. Somehow, I managed enough to get out of childhood poverty. I know very well how it feels to have no purpose or to live a meaningless life. Time is just passing, it is a slow death. It was as if one day, I just woke up and decided to stop existing, to be not part of this whole shit anymore. I'm done. I didn't realize that the day I decided to die was the day I decided to live.
I didn't choose to stop existing in a boring, selfish and uncreative way. Like swallowing sleeping pills, jumping off a building, slashing wrist or God knows whatever attention-seeking significance-validating ways people still desire even until death. I said to myself, I will die happy. I wanted to use that lack of fear of death to just do whatever the fuck I wanted. I might even die in the process too. On the road, a local who gave me a ride asked me where did I get the courage?
Losing hope was really freedom. I didn't care about savings, career, retirement, material possessions or anything anymore. I quit everything. Mind you, it felt really nice. I didn't care about losing anything. It didn't make any sense to stay in comfort and security. If you really want to die, like really die, not a big joke or just one of your attention-seeking tactics, it means you are FEARLESS. You live up to your fearlessness. You are free to lose everything. You are ready to die anytime. That time, I booked a one-way flight to somewhere far and dangerous without a plan. Nobody really cared. It was that one suicide trip of a lifetime. I think that if you want to commit suicide, you might as well do yourself a favor and serve as an inspiration to others who also want to die adventurously.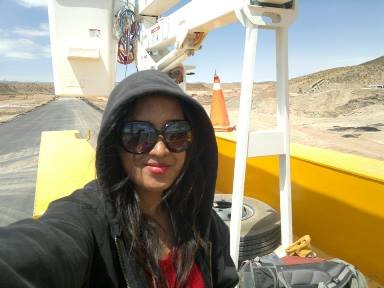 Sure my trip was not for everyone. I was quite reckless. I tried adrenaline-pumping activities without a slight care. It was like fulfilling each item on my bucket list. If I decided to die along the way, I might as well try everything in life. I was hitchhiking alone going into even more dangerous places. Meeting people along the way and who knows if they are dangerous or not? You will never know if you don't go out of your way to meet them. The journey restored my faith in humanity. I was exposed to both the harsh realities and the goodness of people. I slept outside, alone in dangerous parks. Walked on dangerous streets. Walked alone. Cried alone. Laughed alone. I was homeless by choice. Ran in unknown highways to catch a truck. Argued with the police. Basically, I was doing things as if it was my last. I've been to a lot of places, even to those strange corners of the world people would not even dare to go to on their own. I ate what the locals ate. I'm not one of those fragile travelers worried about food poisoning. I wanted to be poisoned. I was busy trying to die that I didn't realize, I was trying to live.
After 4 years of that madness, after putting myself deliberately through a lot of dangerous situations in foreign countries, the sweet tragedy is that I didn't die along the way. What happens if I didn't die? I live. I actually enjoyed the whole process of dying that I want to die more. I might still have more time to plan yet another adventurous death ride. It's quite funny that in the process of dying out of hopelessness, I actually found some hope. I've picked up some purpose along the way. Here I am now, writing to tell you that there's a better way to die or a better way to live.