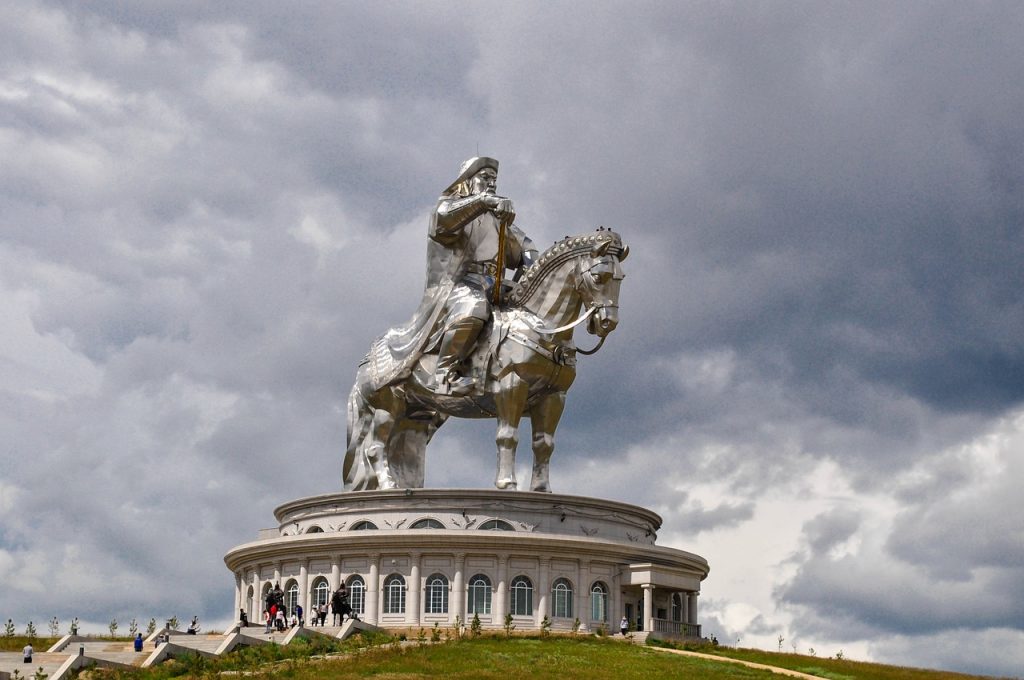 As I was mentioned before, I am just starting and I am trying to write and post pictures about my beautiful country Mongolia.
I guess the first things that come to people's mind when they heard about Mongolia are Gobi Desert and Chinggis Khan, the King of Great Mongol in 13th Century. Statue in this picture is Chinggis Khan Equestrian Statue located 54 km east of Capital city of Mongolia, Ulaanbaatar. According to the legend, it was the location where they found the GOLDEN WHIP and It is one of the most popular touristic attraction in our country. You can also find exhibition from Bronze age and other archaeological cultures of ancient Mongolia.
It was made of Stainless steel and height is 40 m. It was considered one of biggest man on the horse statue in Asia. Estimated cost was 4.1 million USD in 2008.
So please stay tuned for more interesting facts about Mongolia....