New Zealand's hidden surf-paradise: Port Waikato
 This one is for @surfermarly... I hope you end up here some day!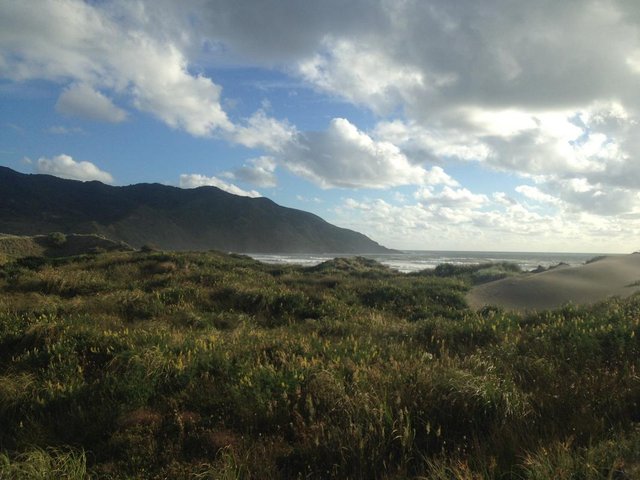 It's interesting how some places you never knew existed end up taking up such a significant part of your memory.
If a few months ago you had asked me about Port Waikato I would've probably shrugged my shoulders. No backpacker ever mentioned it nor did I read about it in any travel blog or magazine... And it is exactly that which makes this place so special. The delicious remoteness, the minimal interruption by tourism, its unspoiled shore endlessly stretching out as far as the eye could see or the mind could contemplate...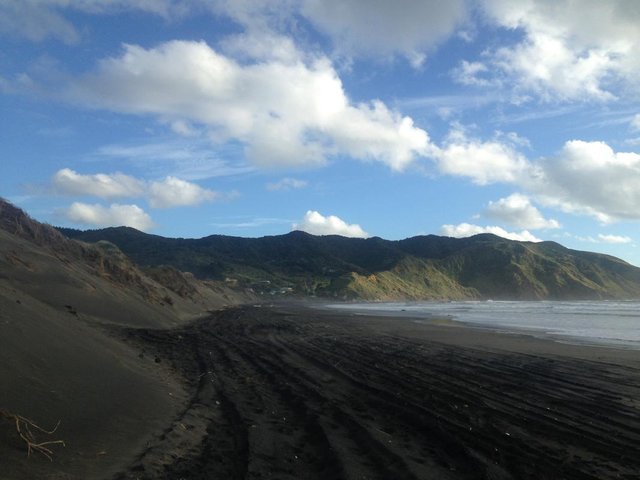 I thought I should give this whole house-sitting-thing a go in New Zealand, so I signed up at the Kiwi Housesitters platform and scrolled through the options. I clicked on the first ad: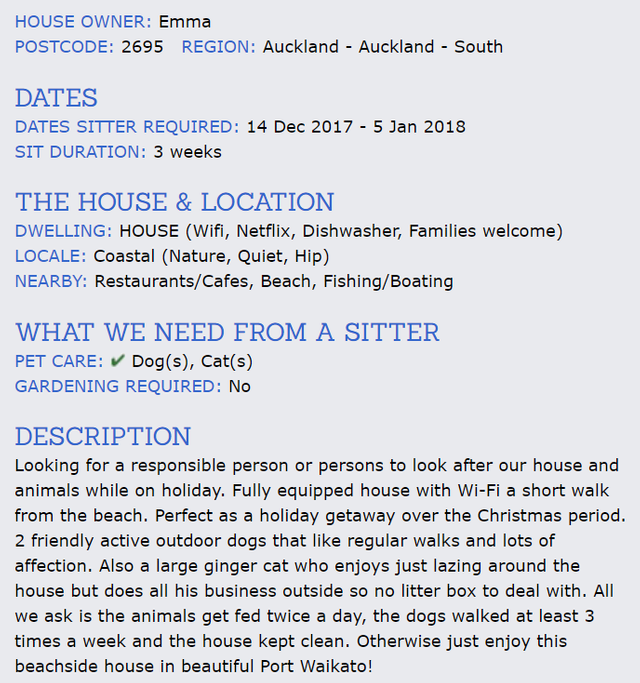 Well, that sounded nice. I like dogs and cats. Click-click-click Google Images: Port Waikato. Holy shit. This is my place. I sent over a message and got selected out of about twenty applicants. It was meant to be.
A beautiful three-bedroom house in the dunes, two bathrooms with nice warm showers, a more-than-fully-equipped kitchen for all my baking and brewing adventures, a comfy cosy living room with lots of pillows and Netflix. Every day I sat on the big wooden terrace outside writing, overlooking a pastel-coloured landscape passing on into a dreamy lake. Left of me I heard the roaring of the sea, if I turned my head to the right my eyes met the soft green mountains covered in forest. My brain connected again with my environment, no distractions.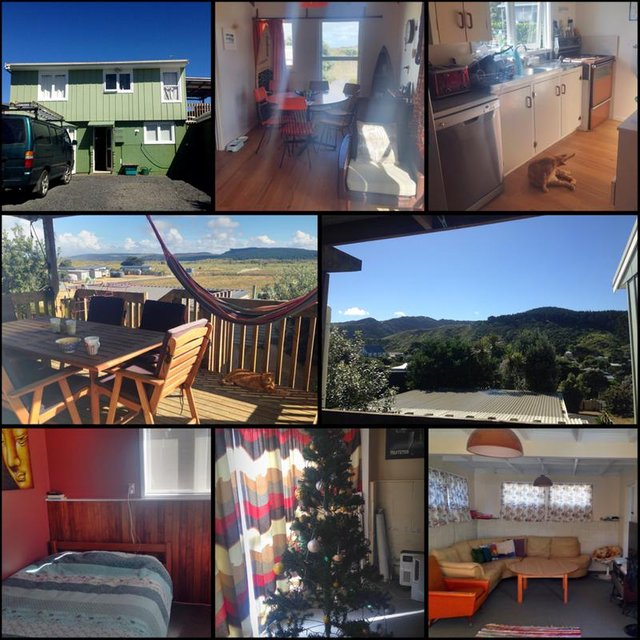 Three weeks is enough to develop a thorough love for an animal. Bonnie, who caused me a lot of trouble with the neighbours by continuing to jump the fence and roam around the 'hood freely, but who could look at me in a way that made me just laugh at her naughtiness. Me throwing ball with her was her favourite sport, no matter if I'd play it for five minutes or an hour... she would made me feel guilty about stopping to do so. And then her best friend Keith, the most excited dog I've ever met. I don't think even my mom is that excited to see me every single time. Especially when he saw me grabbing the leash he'd entirely lose his shit, not knowing where to go with his raging enthusiasm and simply end up making goofy jumps out of pure exhilaration.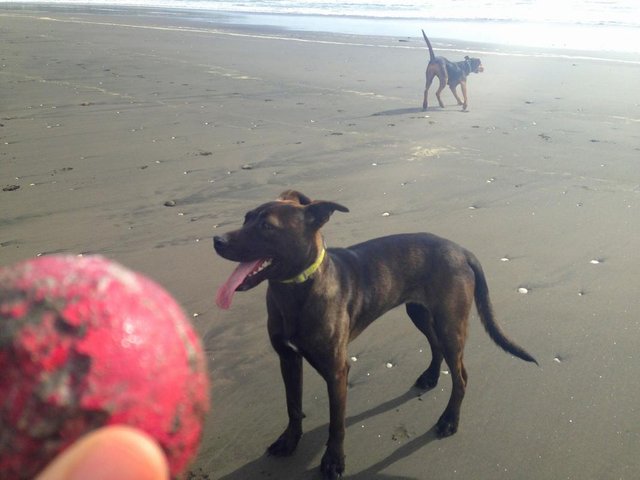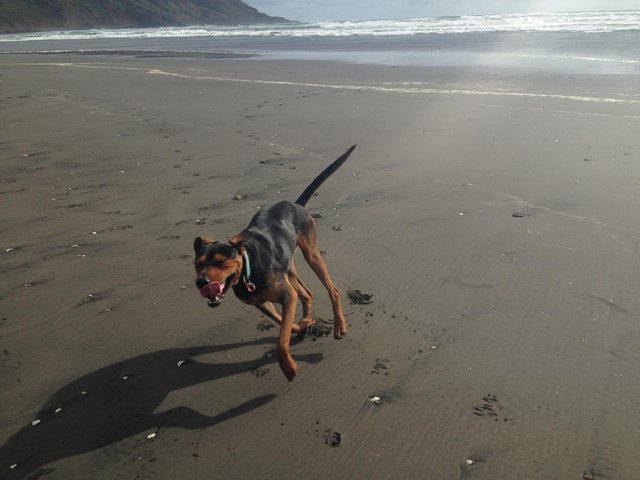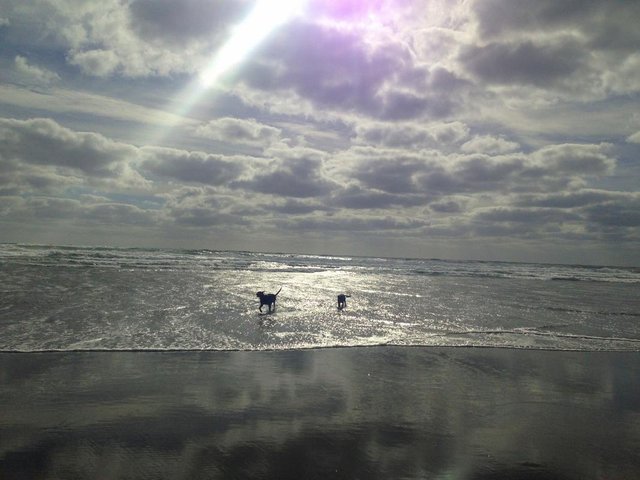 Yes, walking them through the dunes and along the coastline was my favourite daily activity. Something that triggered a fierce jealousy in Chuck (Norris), the cat, who'd simply stick his little red head above the fence to remind me who the most prominent member of the fur family really is. Unlike what his name suggests he was terrified of birds, screaming until I would scare them away. I was told he was a bit hard to warm up, but we buddied up the first five minutes, him already starting to purr when he heard my voice.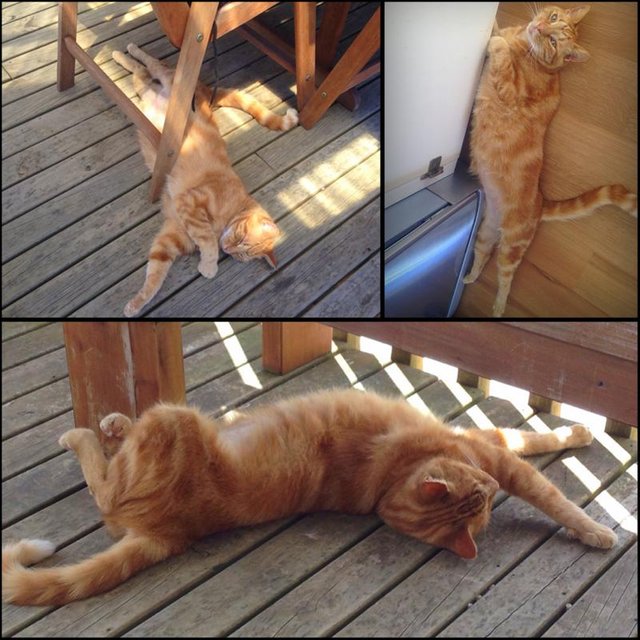 The beauty of this place is that there's nothing specific to do, which allows you to do anything your creativity allows you to. For me it was impossible to wake up and see a mountain every day and not climb it. There was no trail, no access and most of it was inaccessible as it's private property. But I roamed around the mountain foot until I found an access point... kinda. I had my own little Bear Grylls moment right there. You see, it looked like mellow grass from a distance, but that stuff is about a meter high. I was literally waist-deep into the hibernation, pulling myself up the steep slope grabbing the plants and roots, which more than once appeared to have thorns. Thank the devil this place didn't have any murderous wildlife hiding in there, like its Australian neighbour (seriously, nothing kills you in NZ, it's unheard of!). Sweaty and bleeding I reached the top, to conclude I was basically stuck up there. The vegetation was so dense and high (and filled with wasps), that I would've needed a double machete to cut my way through. Which I would've brought without a doubt if only the NZ border control wouldn't be such a whiner.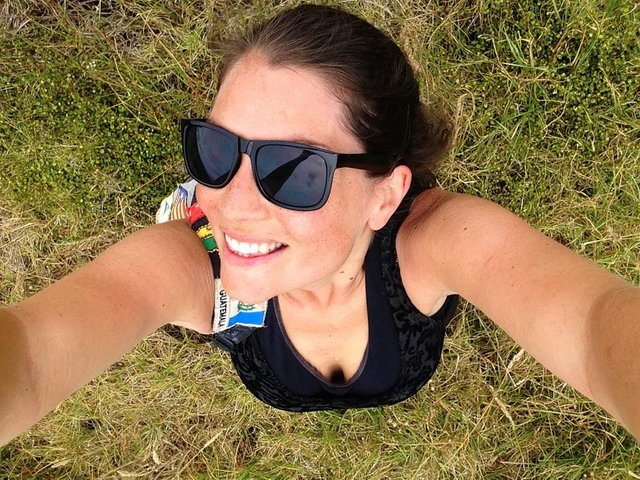 There is a short trail swirling over the cliffs, although it was quite the challenge to find the entrance. Even when I was standing right in front of the sign saying the trail started there I still didn't see it. That was a good sign, screw beaten paths, right. The views it led me passed are spectacular, forcing me to stop every few steps as, looking out over this splendour, I simply couldn't process this was my home for a few weeks. Where the trail stopped I simply continued, trying to keep on moving to prevent my feet getting stuck in the swampy soil. I continued until I saw a big black cove-structure, sculpted by the forces of the sea. There I clambered down, guided by the instructions of some fishermen dedicated to not let me break my neck in the process. I hiked back over the sand, letting the wind heal the wounds that were worth this little adventure.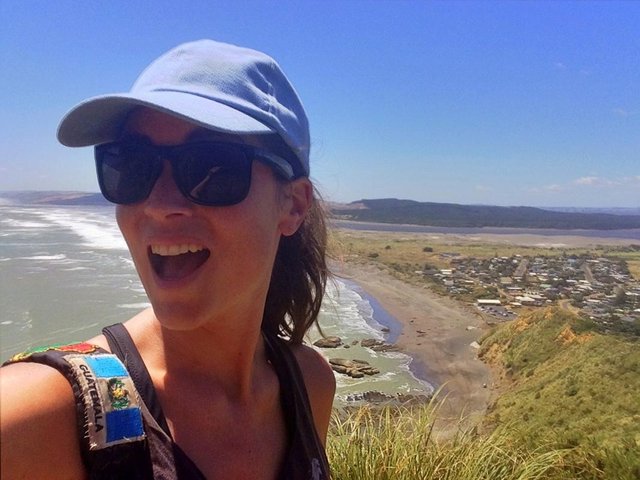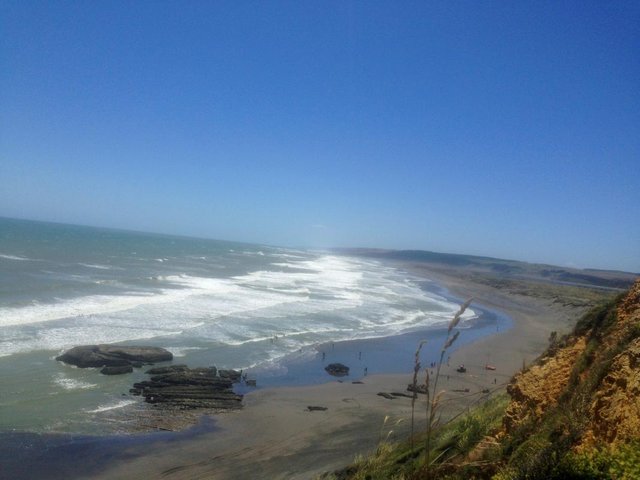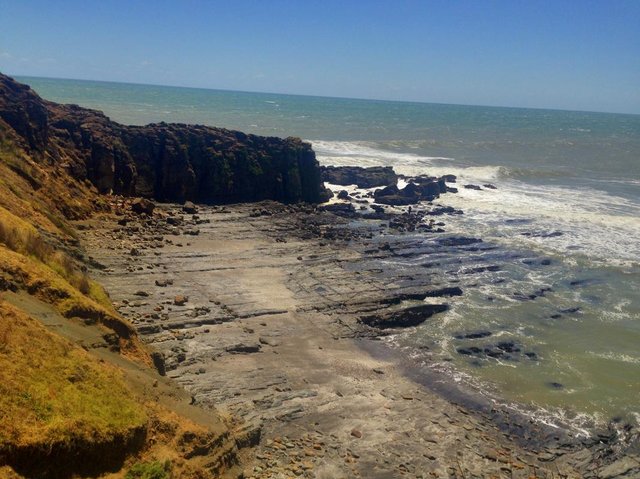 There's more. Of course, there's always more. A friend of mine drove me through the environment of oddly shaped rocks and nature-shaped constructions that give this peak of Waikato identity... the decor of several Lord of the Rings scenes.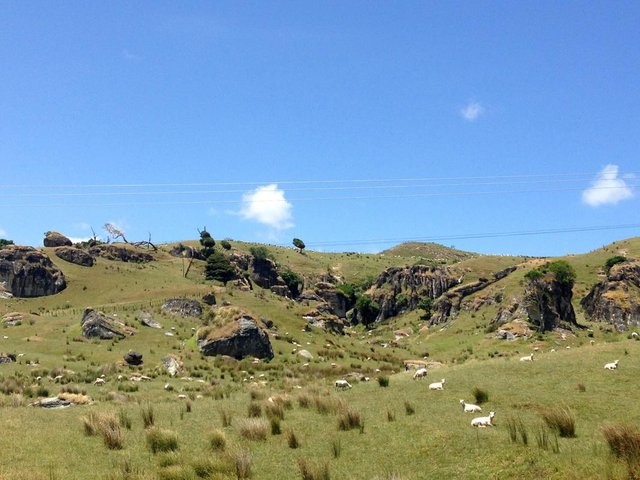 I visited the obscure Nikau glow-worm caves without actually visiting, as the owner said I was 'too late' even though I arrived at the decent time of 2PM... unless I wanted to dig a bit deeper into my wallet.
I combed out every single patch of the dunes, zigzagging between its labyrinths of sandy gateways, tucking the little village in under a blanket of sincere beauty.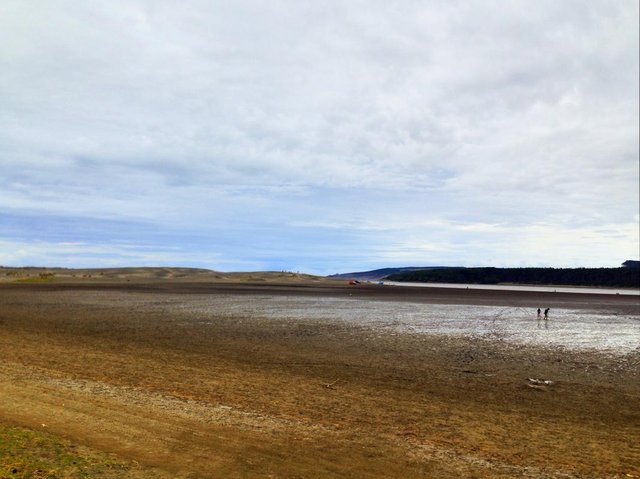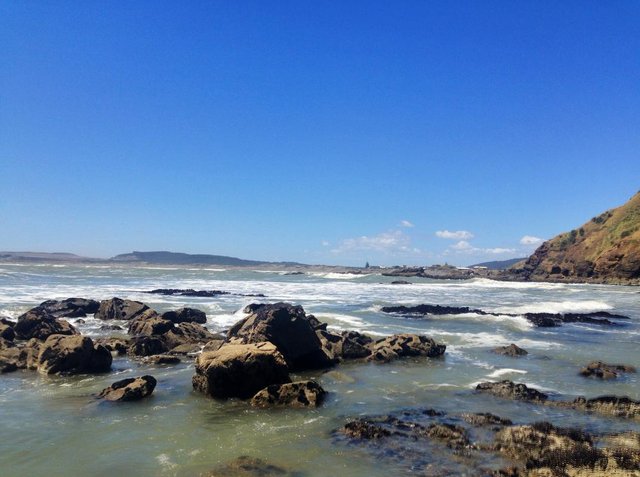 Port Waikato. Until today I can close my eyes and still see the foggy heat arise from its black sand, the metallic elements mixed with the grains twinkling like a vague reflection of a party. I can still hear the echo of the ferocious sea beating up the coves, challenging its surfers. I can still taste the sip of wine I drank while sitting on the scalding beach, celebrating my sunny Christmas. I can still feel the adrenaline when someone tried to break into the house while I was sleeping (yes, really) and remember the words I told the cops at 4AM. I can still hear the fireworks during New Years Eve while comforting two trembling dogs, thinking I wouldn't want to spend this evening in any different way. In any different place.
This was exactly where I wanted to be.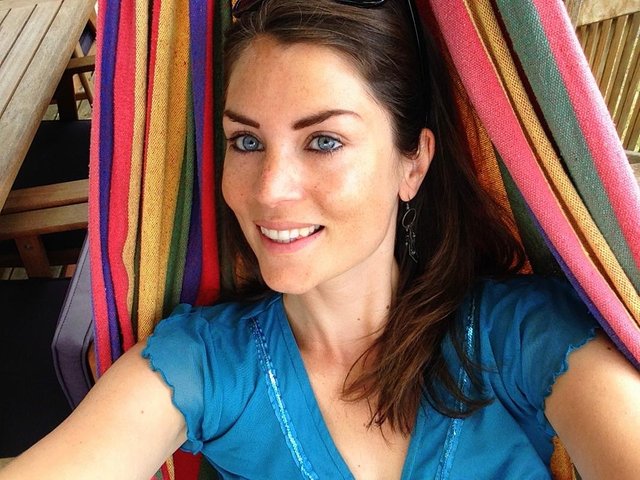 Until we meet.