Sometimes I know exactly where I am going. In that case it's easy, pick a route and go.
More often I have an idea where I'd like to end up, and generally speaking a direction to go.
Once in a while I just follow the front wheel and see where it takes me.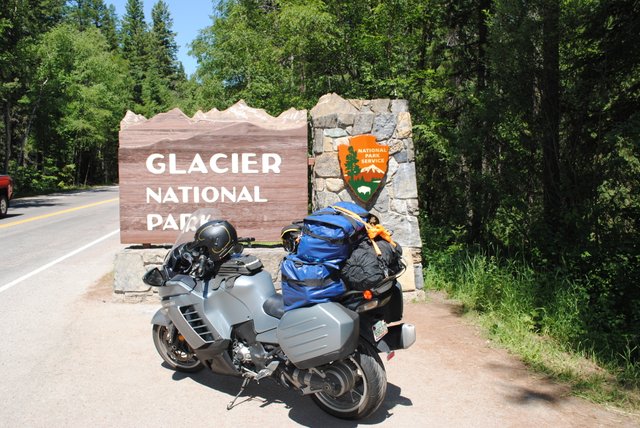 As I was rolling out of Wallace, Idaho headed for Glacier I was thinking that it had been at least 35 years since I had been there. Way past time for a return to this magnificent park.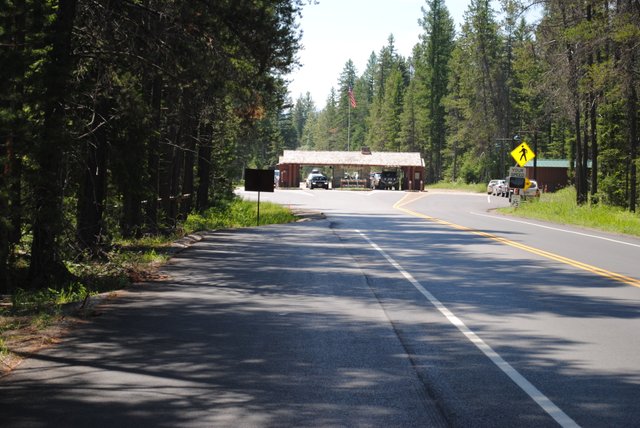 It's not the most visited Park in the system, and is really famous for a single road, the Going to the Sun Highway. But Glacier is a really spectacular place that has an incredible hiking and backpacking network too.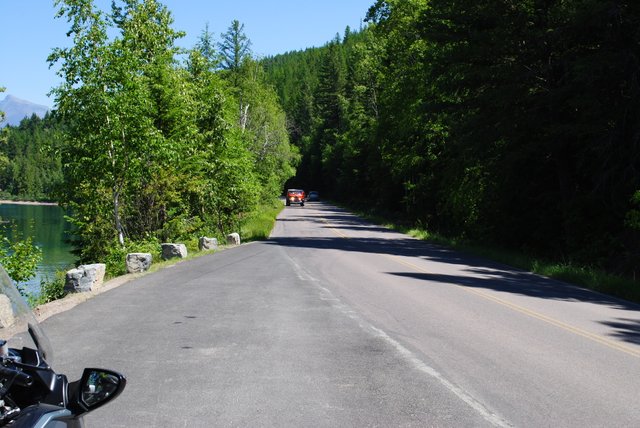 The road goes on forever. Actually it doesn't, but the road itself is pretty spectacular. It's nicely paved with tons of pullouts (probably one in three was being renovated when I was there). It doesn't seem an add on to the park, it seems an integral part.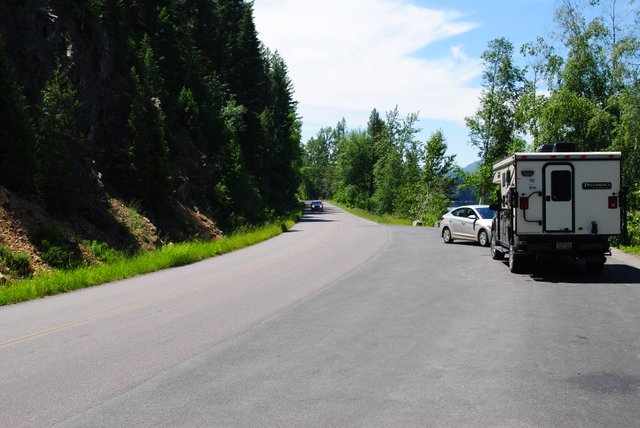 At one point there was a huge crowd of people on and off the road with the Rangers flagging traffic. As I crept by I saw the moose grazing in a pool just off the road. My first thought was "What is the matter with you people? Haven't you ever seen a moose before?" When it occurred to me that the simple answer was no. They hadn't ever seen a moose before.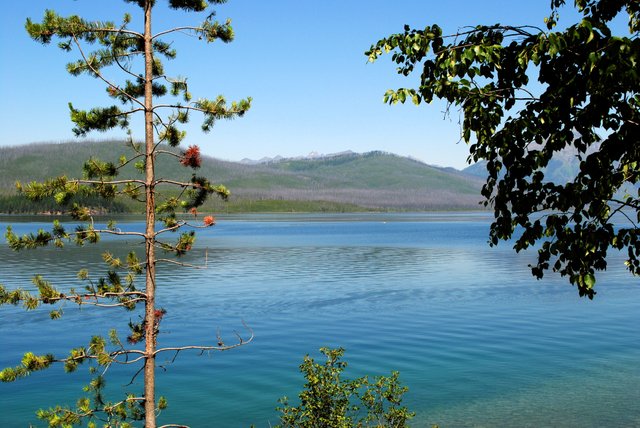 I came into the Park from Columbia Falls, Montana. Almost immediately you come to the beautiful McDonald Lake. It's peaceful and serene and is a great reminder that you are in a different world than you were a half hour ago.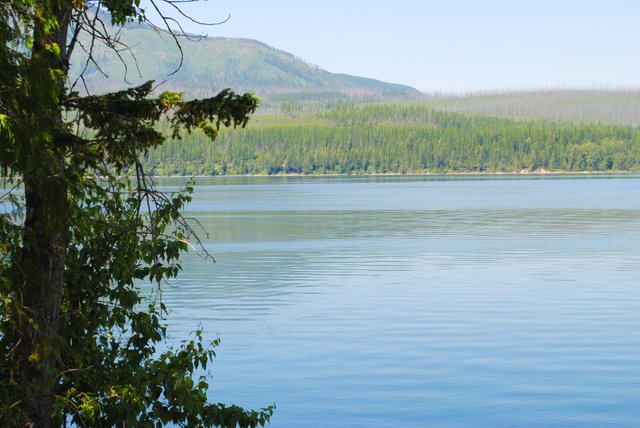 The road hasn't begun to climb, yet, but you can feel if not see that the world is changing. You are going to the sun.
I just checked with USPS (Park Service) to confirm the name of the West Entrance. There is a fire burning in Glacier, just past the Lake here. If you are so inclined you might say a prayer for the firefighters there.
Thanks for coming along for the ride.
All words and photographs in this post are mine. For better or worse
You want some real motorcycle travel? Check out Velimir. That's some kind of motorcycle writing.
Adsactly is a society for freethinking people. Interested? Click Here to join our Discord channel.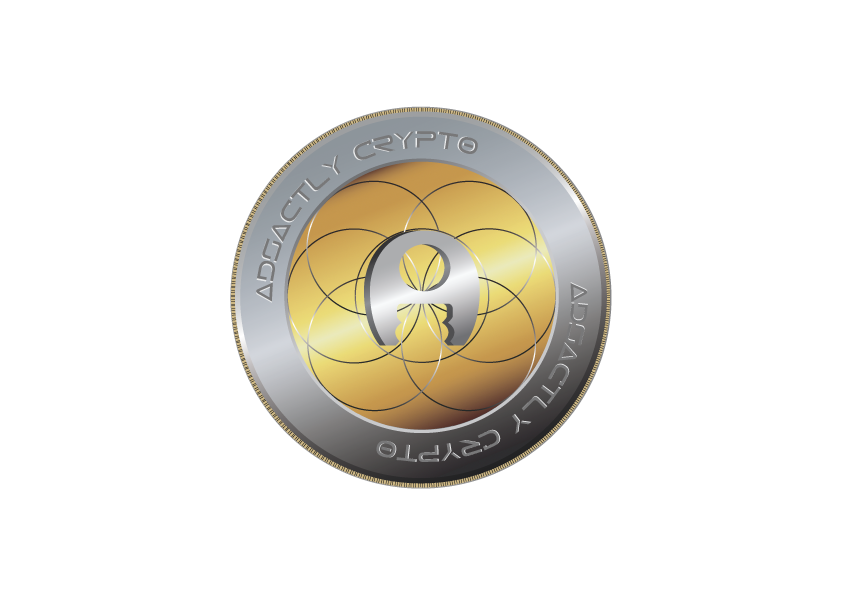 ---
Vote @adsactly-witness for Steem witness!
In the bottom of the page type in: adsactly-witness and select vote.

All small letters and without the @ sign
Or give us a direct vote here
Thank you!
---