Return to Mandalay
After travelling 12 days and around 760 kilometres on motorbikes we were glad to finally return to
Mandalay
Our last visit to the city of Mandalay was excellent, so we made sure to stay at the same place we went before and continue exploring the city. We already knew what to expect, so this time we wandered around in the areas we haden't visited yet.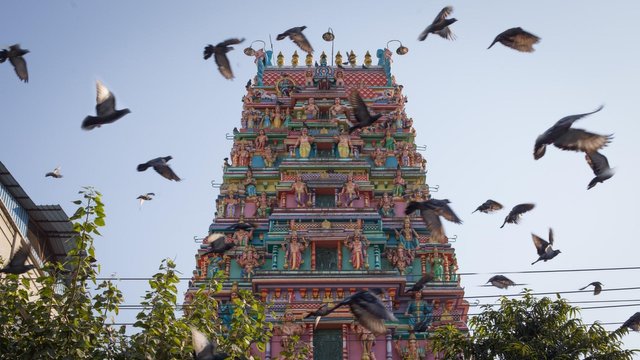 This 1.6 million inhabitants big city is providing countless new and beautiful impressions around every corner. So we pretty much spend our days just walking around and taking pictures of the people, buildings and the city itself.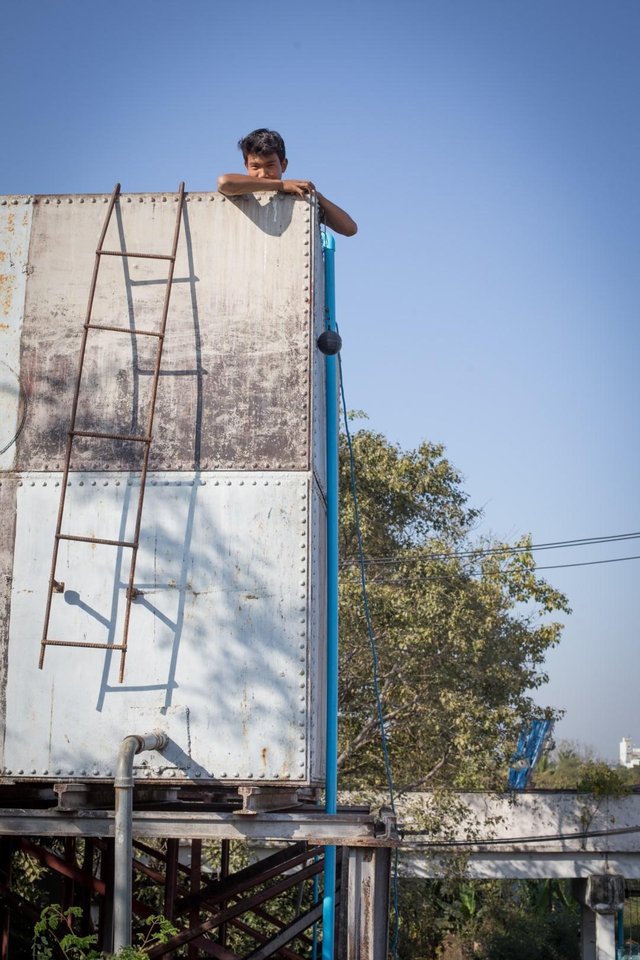 As the last time people were super relaxed and nice about getting their picture taken, something we definitely don't know back in Germany. As soon as someone spotted the camera they started to smile and we asked for their permisson by a short "r larr?" which means something like "is that ok?"
Mostly it was. Also they were happy to see the picture afterwards on the screen :)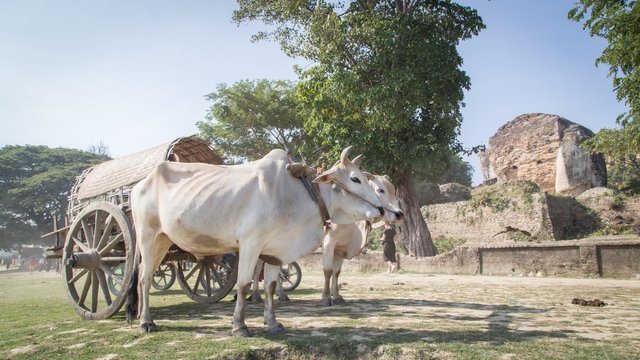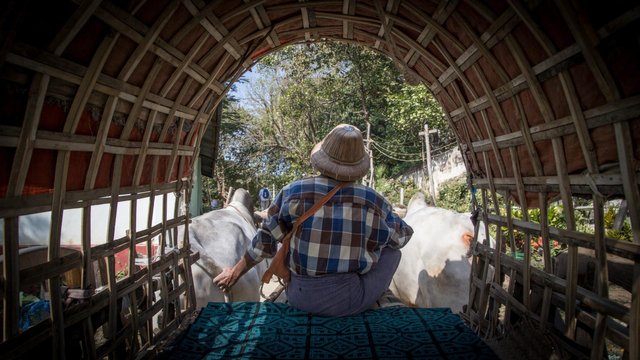 This bullock cart was like a slow taxi and standing a bit out of the town, for a few bucks the "driver" takes people to a nearby pagoda.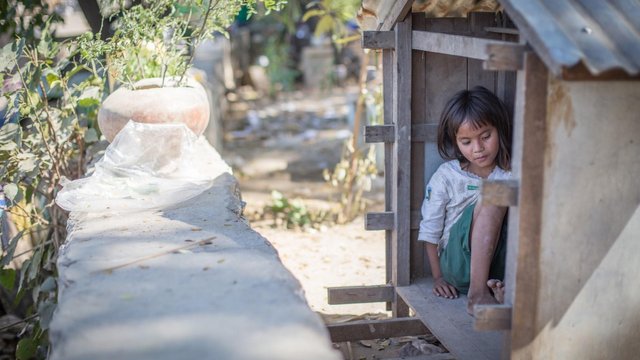 We met this little girl at a park, she was sitting in a small wooden house and singing a melody while playing with stuff she saved in her house. She was very interested in the camera and happy when we showed her the picture we took of her.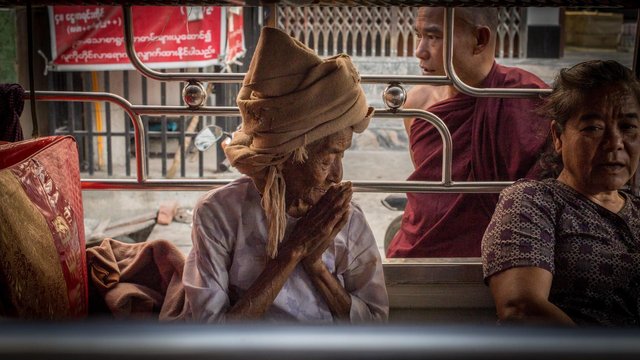 An elderly woman was sitting in a bus-like pickup, waiting for the depature when a monk passed by. It is common courtesy to greet the monks when they walk by you and especially the elders stick to that culture.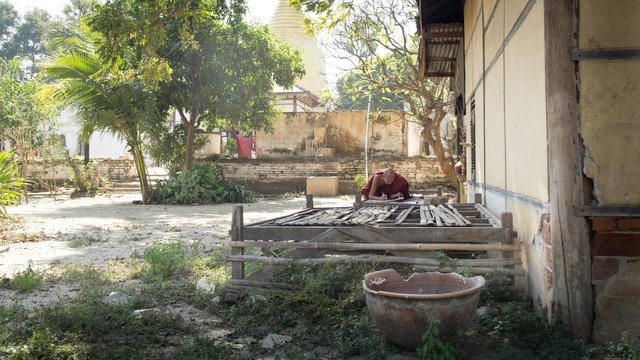 A monk sitting in front of his house, writing down something. He was so engaged in his action that he didn't even notice us approach him. I took the photo and left again, so he wouldnt be disturbed.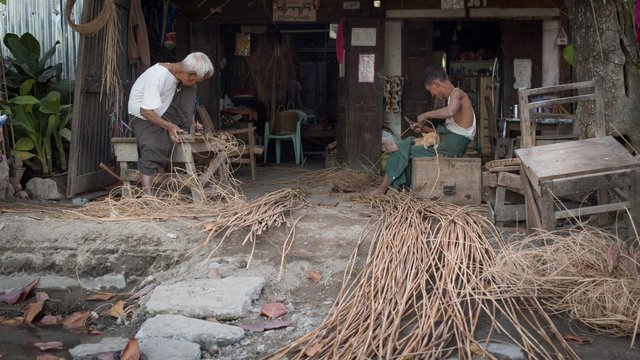 Two men (and a cat) are making baskets for their local shop. You see a lot of handmade crafting in the streets of Mandalay, which adds to the special vibe the city has.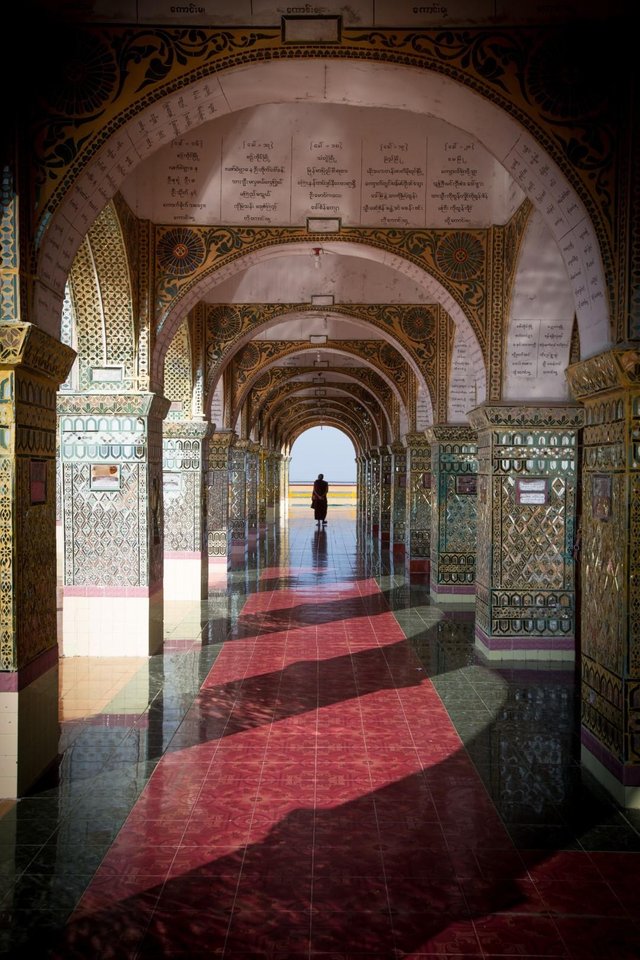 A monk walking around in one of the biggest temples of Mandalay, the Su Taung Pyae Pagoda (Burmese: ဆုတောင်းပြည့် ဘုရား). It was a pretty steep drive up there, but well worth the view!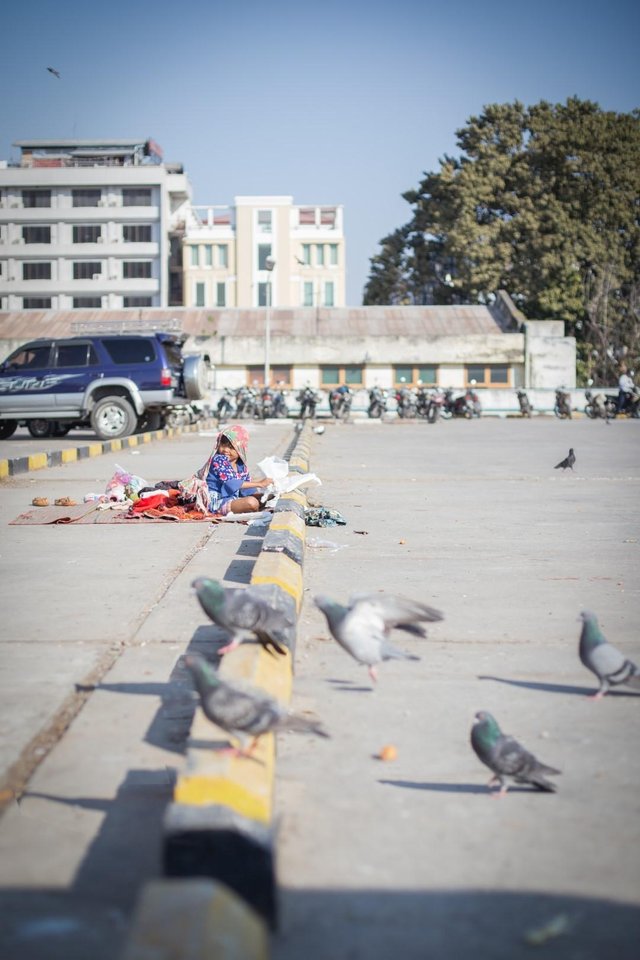 This homeless child is living ontop of the Mandalay train station on the parking lot. We couldn't believe that a kid at that age (maybe around 4 or 5) has to deal with such a tough life situation. A nearby shop-owner told me that she is chinese and living there for quite a while now, but the other people living at the train station are taking care of each other and her. Hopefully he is right...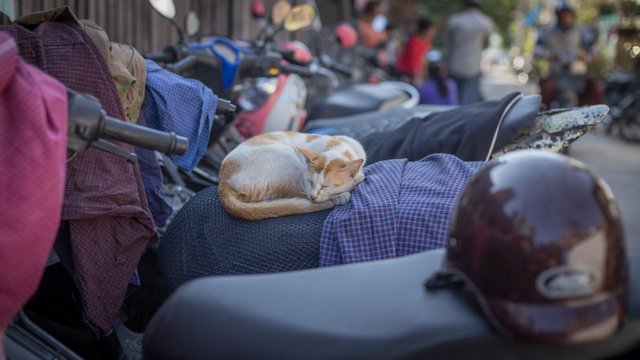 A cat has found a very comfy place to rest, away from the noon sun :)
---
---
---
---
---
---
---
---
---
---
---
---
---
So thats my second part of Mandalay!
I've already posted a few other citys in Myanmar, including
Bagan
Inle Lake
Mingun
and Kep in Cambodia
and there are a few more to come ;)
Thank you for stopping by!
Cheers,

all photos I post are taken by me with a Canon 6D
come and visit my profile for more photography and travel images :*