Travel — Mount Evans — Colorado
90 minutes west of Denver, Mount Evans rises 14,271 feet above sea level. The highest paved road in North America reaches to just below its summit. It's a fantastic drive into the clouds — pictures cannot capture the scale and beauty experienced in person.
In June and July, mountain goats can be seen rubbing against plants and rolling on the ground in an effort to shed their winter coats.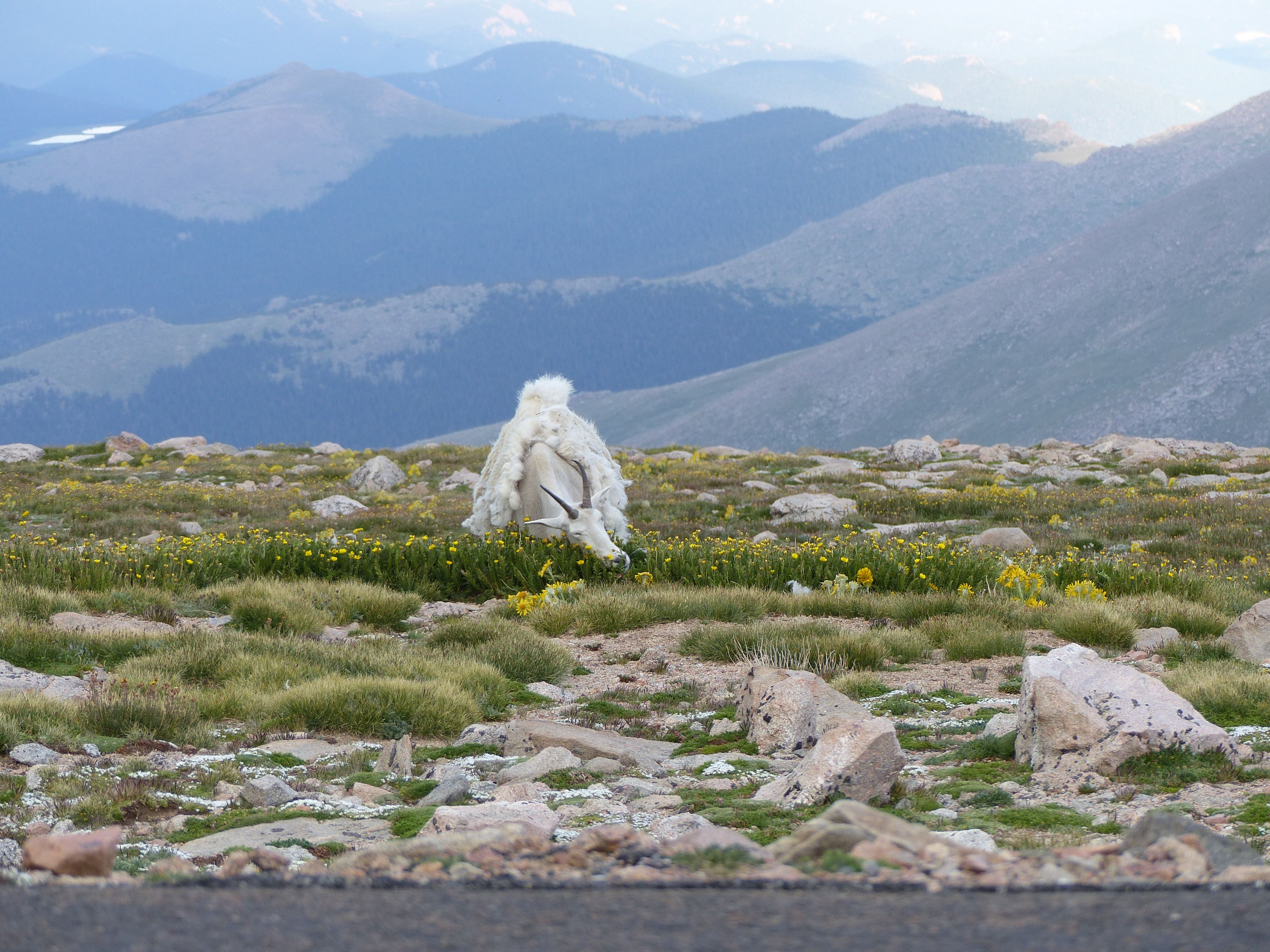 Despite the name, mountain goats are really antelopes.
Marmots are perfectly matched to the rocks, but give themselves away with piercing calls.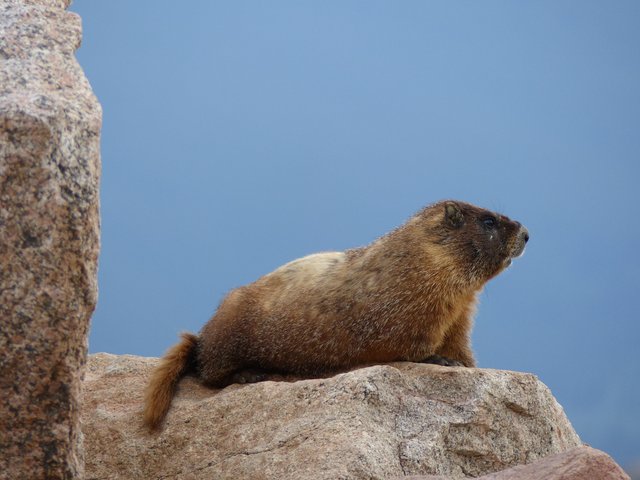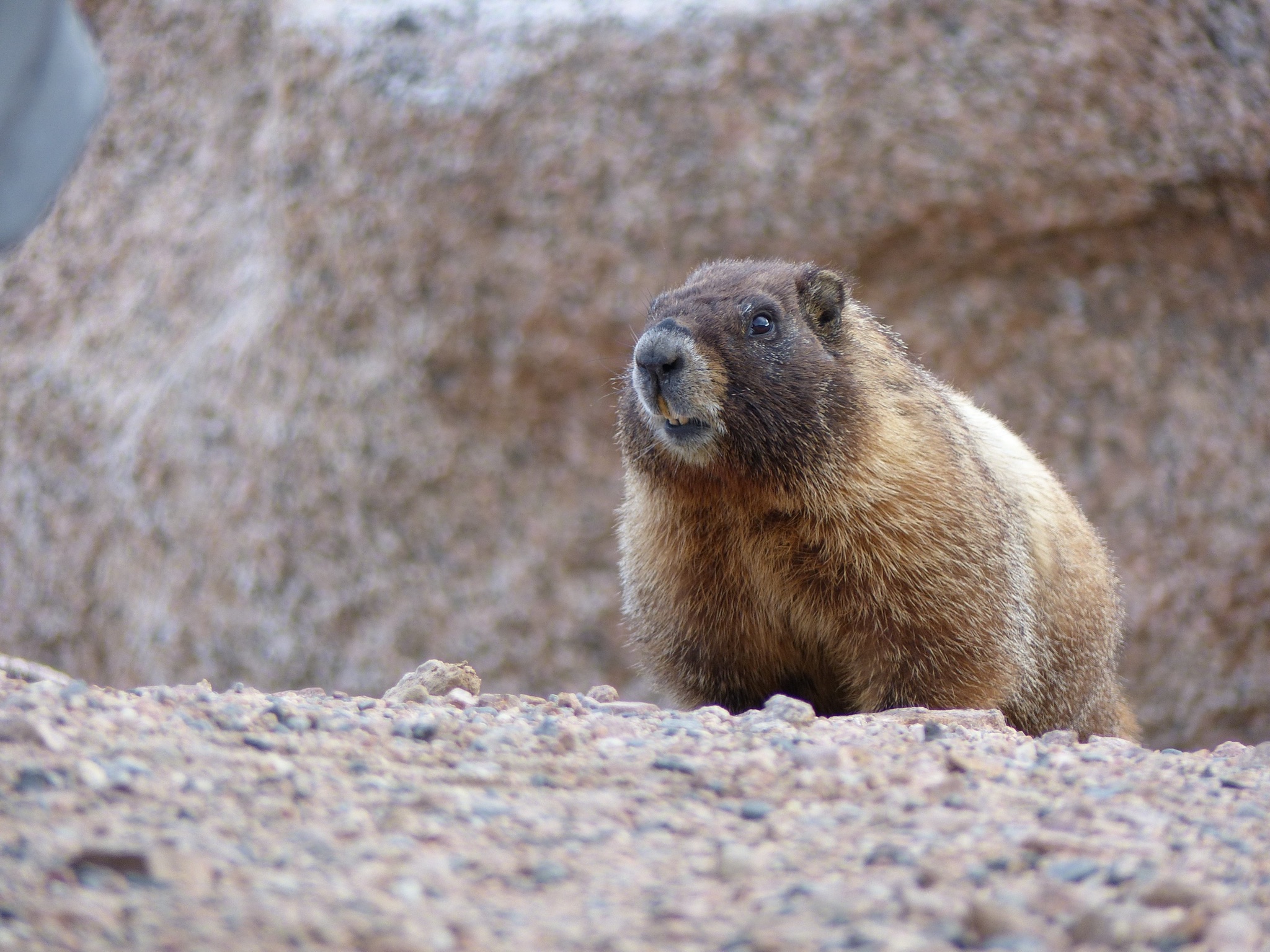 They sound like a fire detector's low battery warning: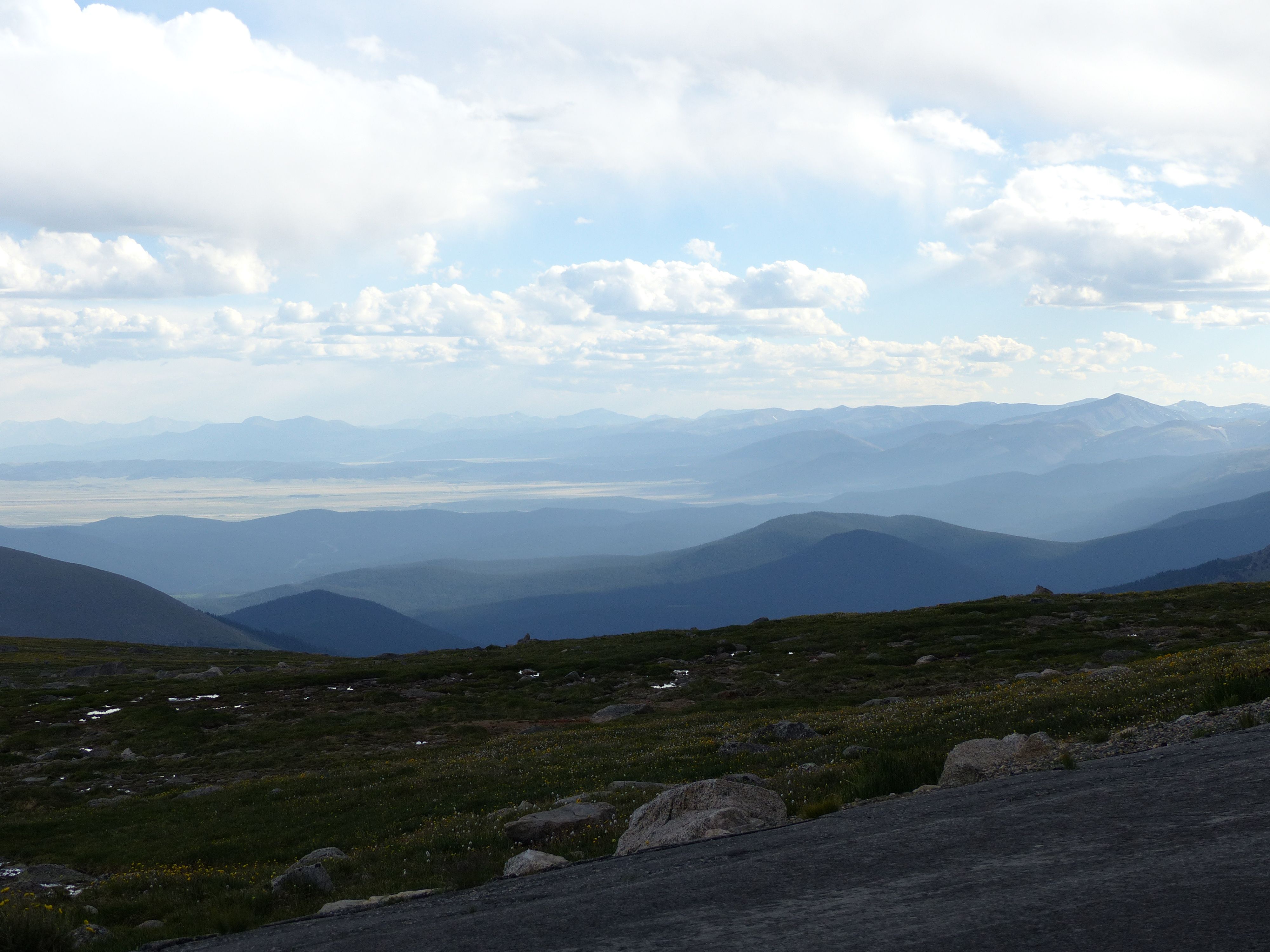 If you are in Denver, this is a must-do trip.
Photos were taken with a Panasonic Lumix FZ200 camera.
Copyright @bggy