Sunsets are magical at the White Sands
Chihuahuan desert is the largest gypsum dune field in the world. More than half of it is preserved by the White Sands National Monument in New Mexico, USA. It is a stunning place and a must-go destination if you ever happen to be in the area. It is almost unbelievable how white the sand is. It looks exactly like snow. I have spent just a few hours there, but one can stay the whole day without being bored. You can go hiking and even camp inside of the park. Strong winds are common in the area, so make sure you take your jacket with you. Being there at dusk was a magical experience and one of the most beautiful sunsets I have ever seen. So, if you can choose at what time to be there – choose late afternoon (:.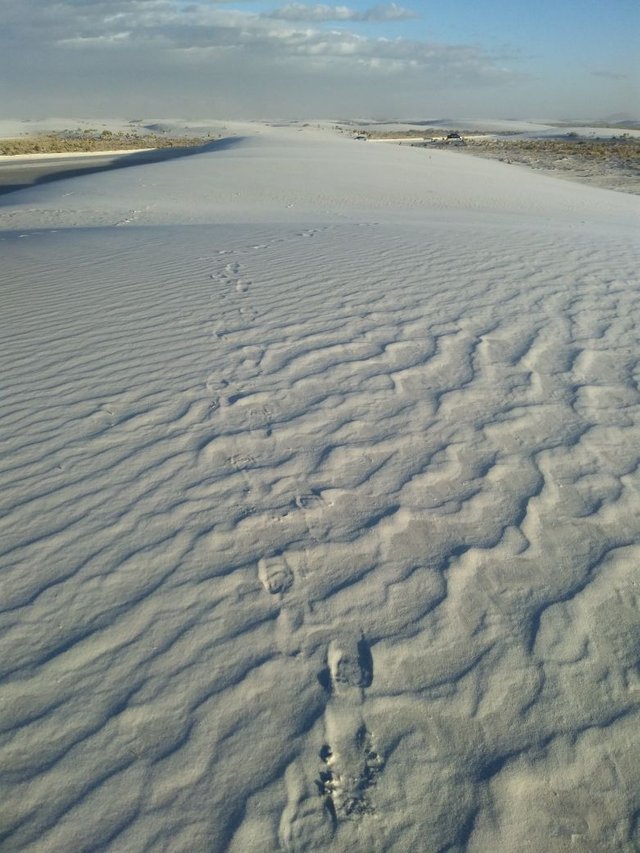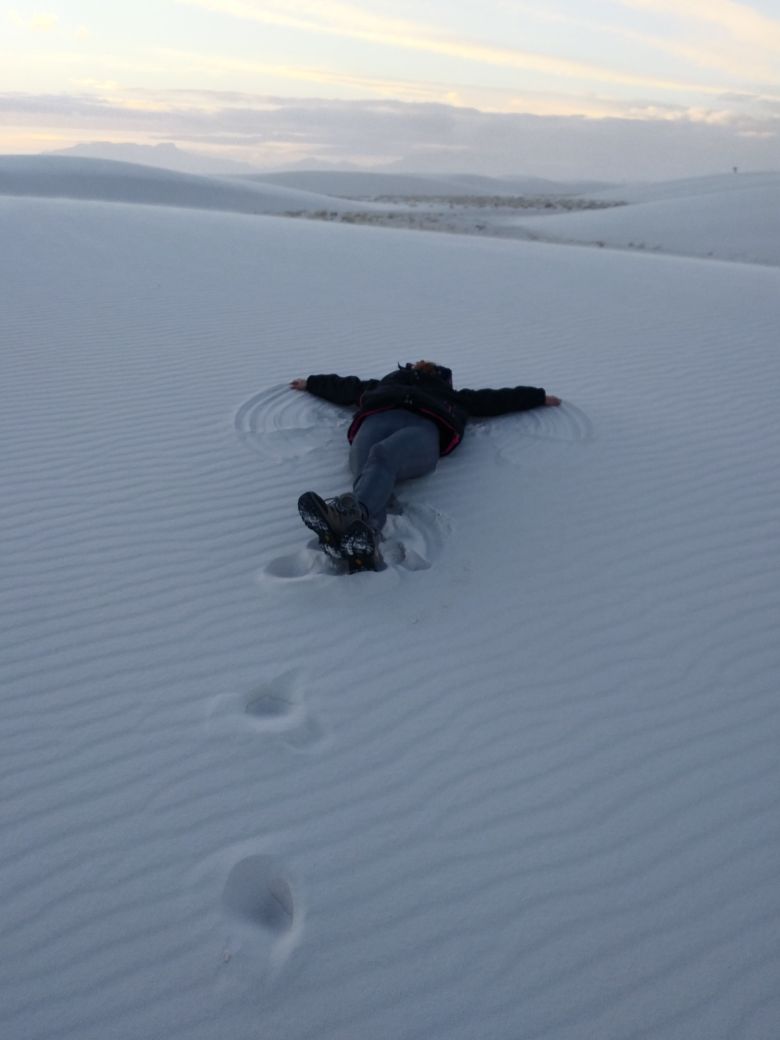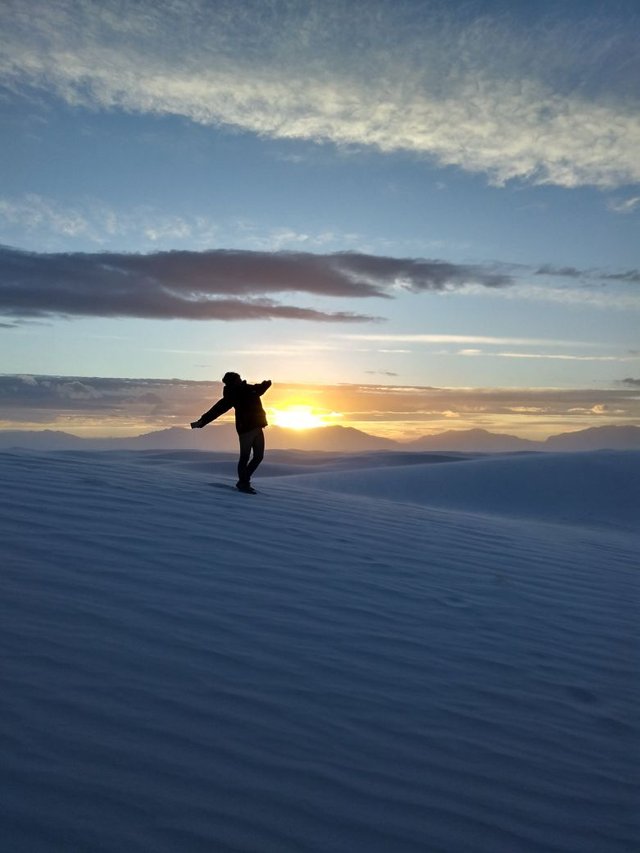 White Sands Monument is surrounded by White Sands Missile Range. Averagely two times per week the park is closed for few hours during missile range tests. Check with the visitor center before you go and make sure you have enough gas while driving US 70. Google will show you that there is a gas station, but that one is actually inside of the Missile Range. As I was running out of gas I didn't have any other choice than trying to get to the same.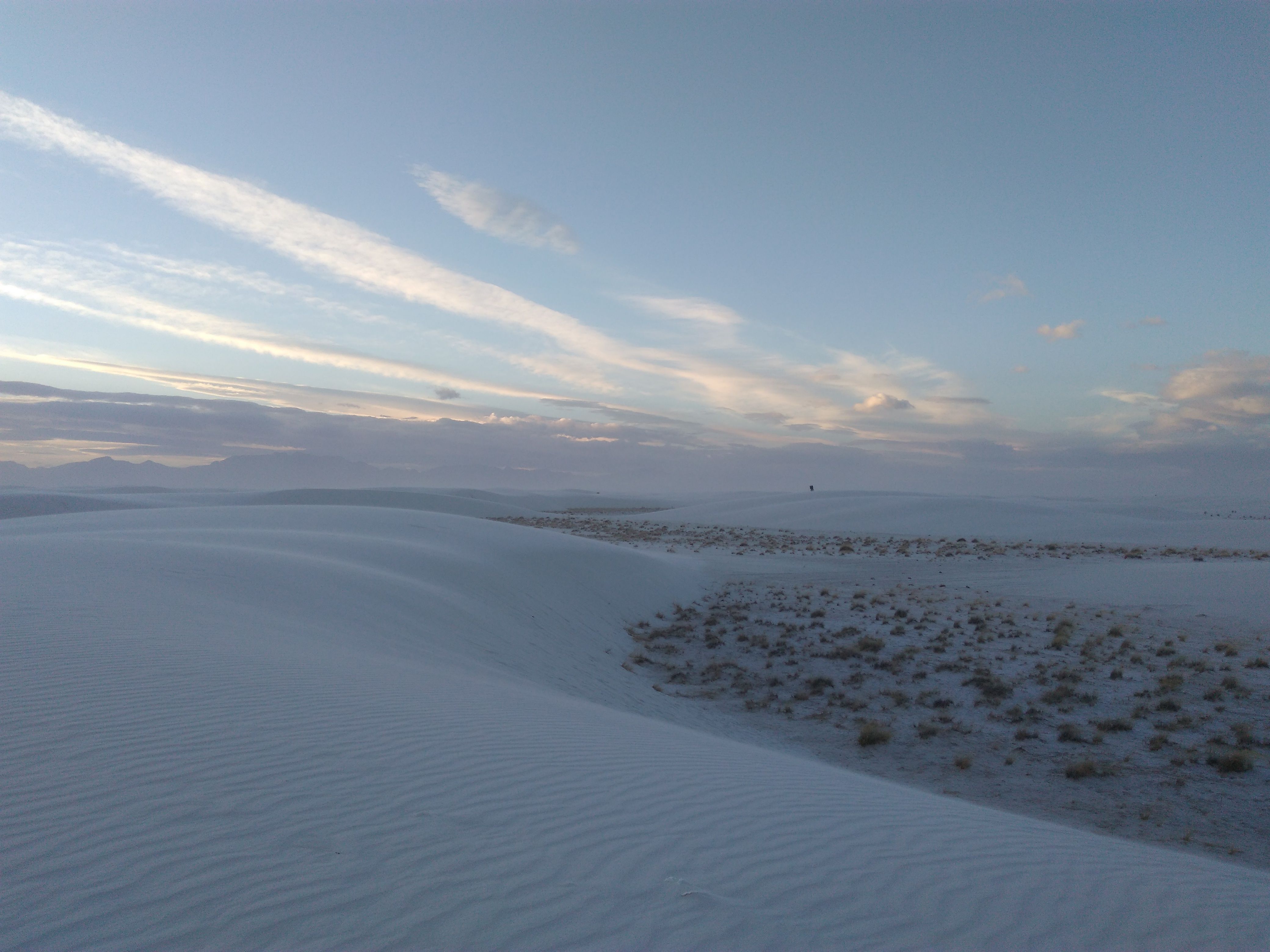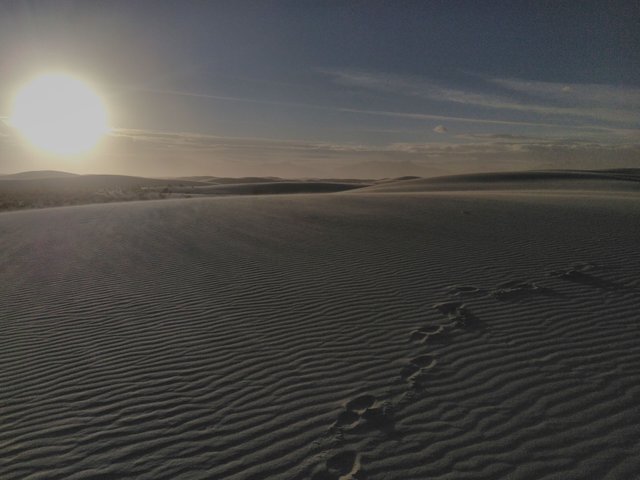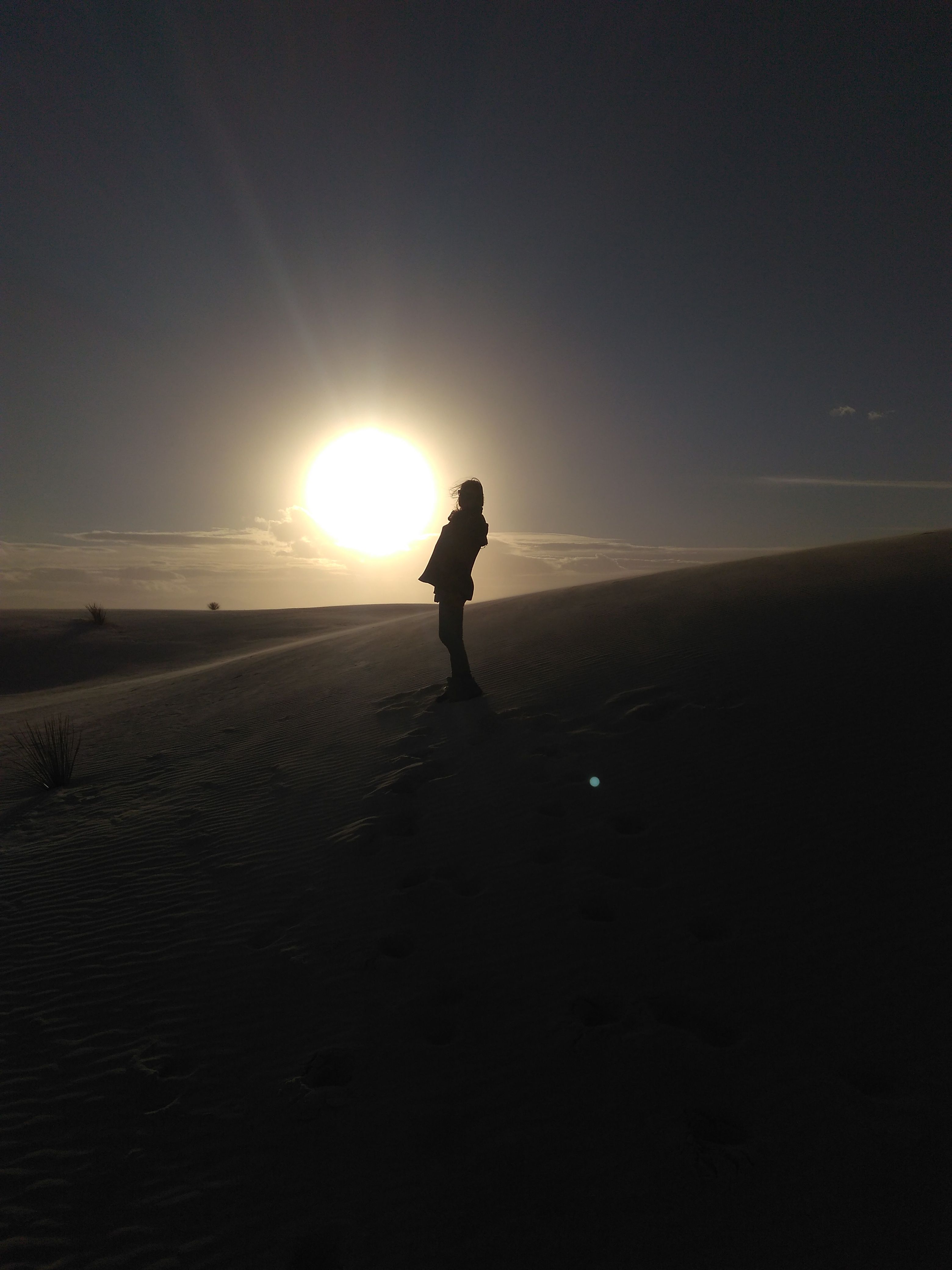 The entrance is pretty impressive and there was an actual rocket right next to the gates. The military guy was really nice, despite my expectations I will be sent back to the desert without a fuel. They let me in and I was escorted to the gas station. I felt so special! However, when I asked them is there any chance of seeing a rocket lunch that same day, I felt I crossed the line :D and quickly drove out into the direction of the park. I am not sure if they let me in by exception because my tank was almost empty, or they do that for other folks also misguided by Google, but I wouldn't count on that gas station. Although no rockets were launched that day, I got the cheapest price for the gas in the area (:.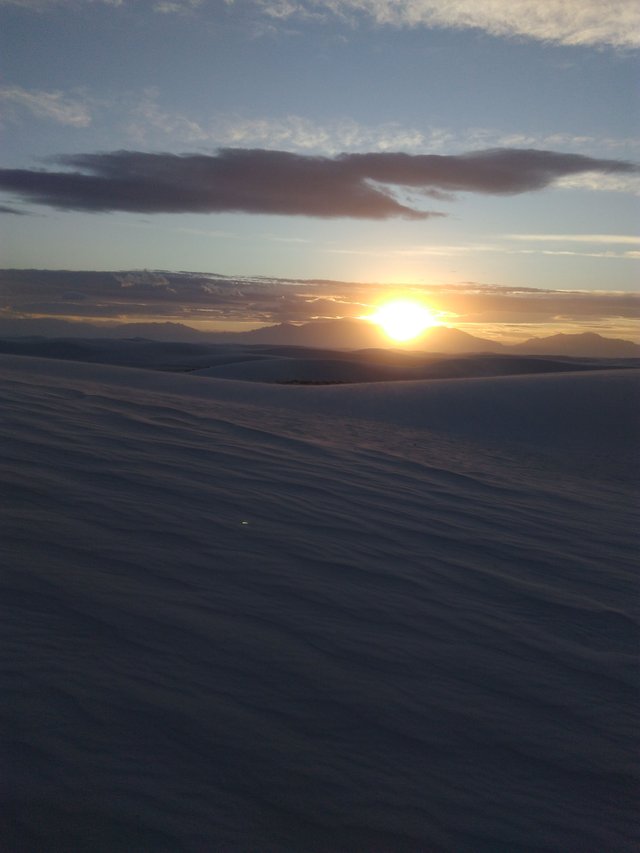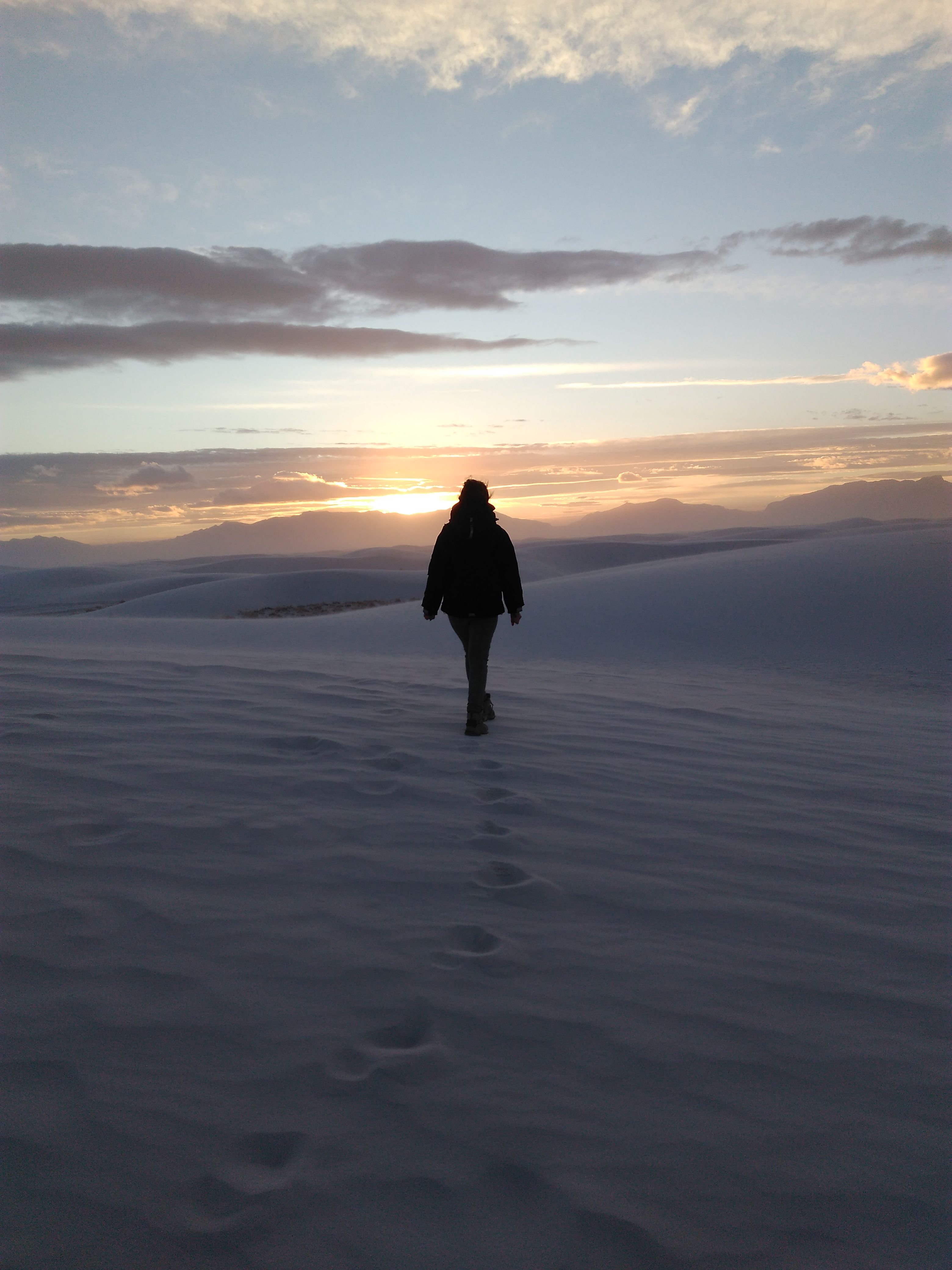 The dunes road starts on the left side, facing the Visitor center. Half of the road is not paved but it was easy to drive on it. No 4x4 required. I actually liked the part without the pavement more because the only color you see after the asphalt is white.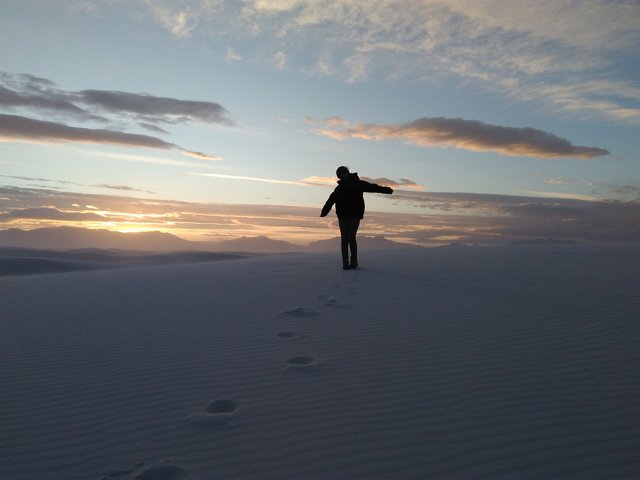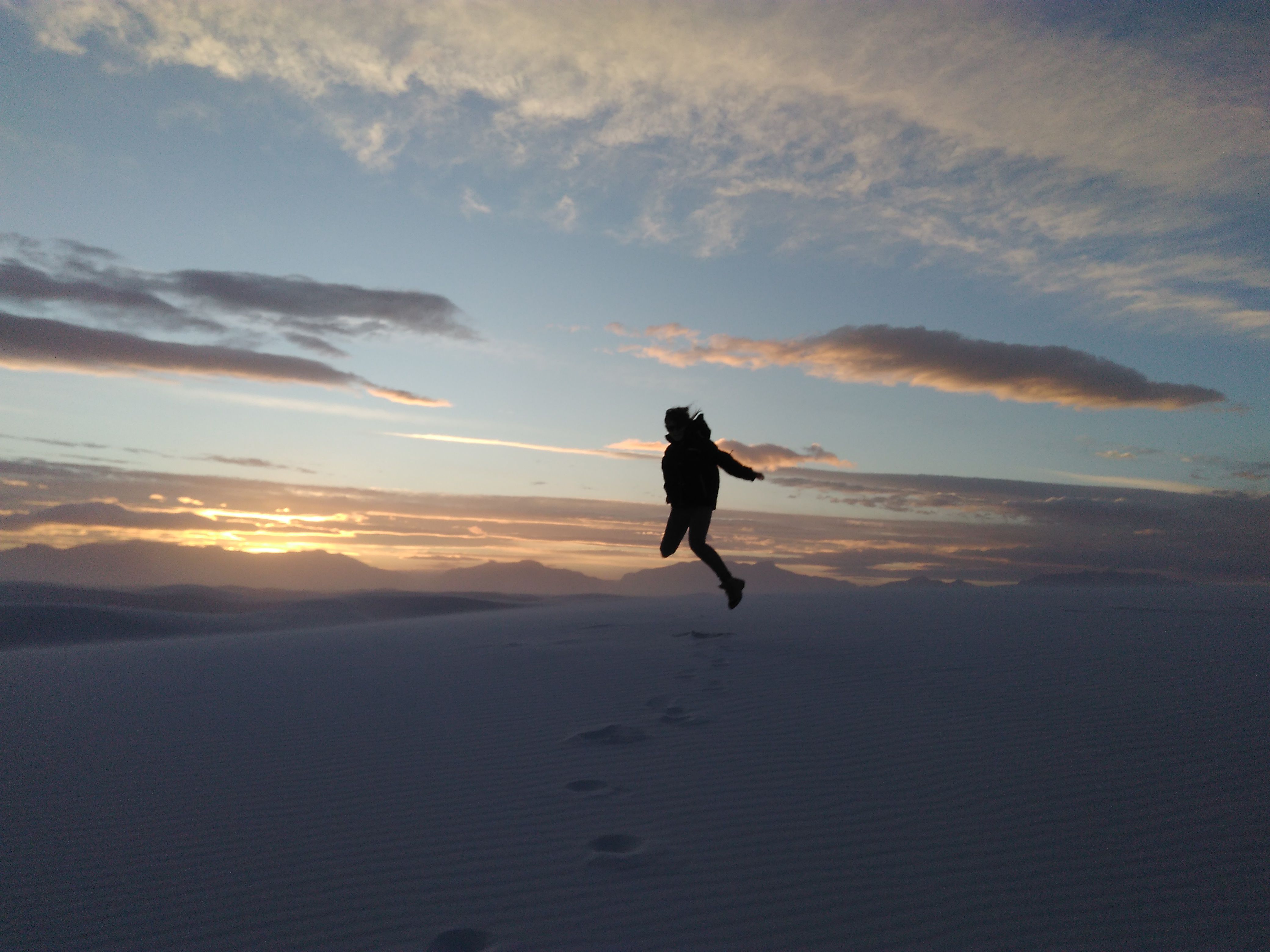 The whole road was about 16 mi/24 km with a small loop in the end. 5 trails are available on the premises but even climbing a dune from the designated parking areas will give you spectacular views. Make sure you put your sunglasses on before exiting the car if it is windy (probably it will be).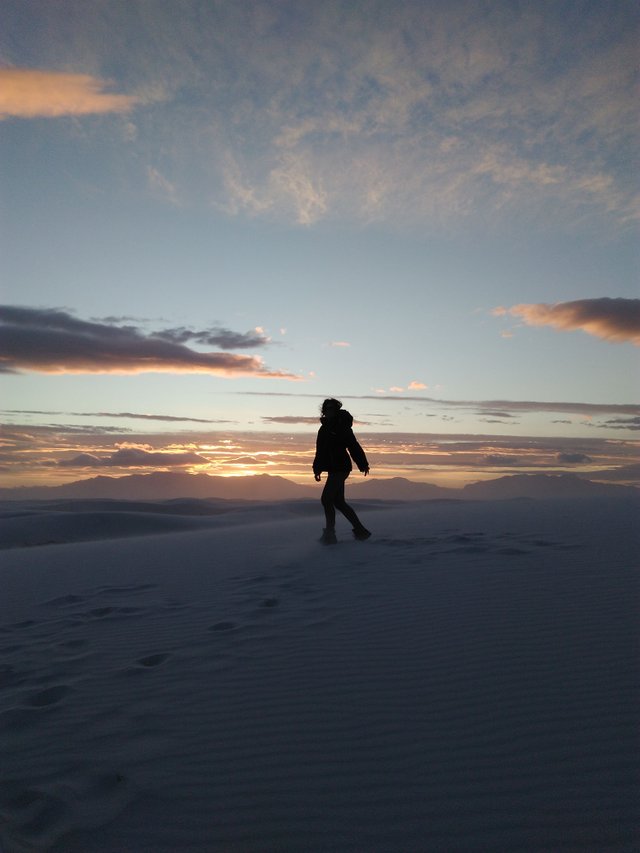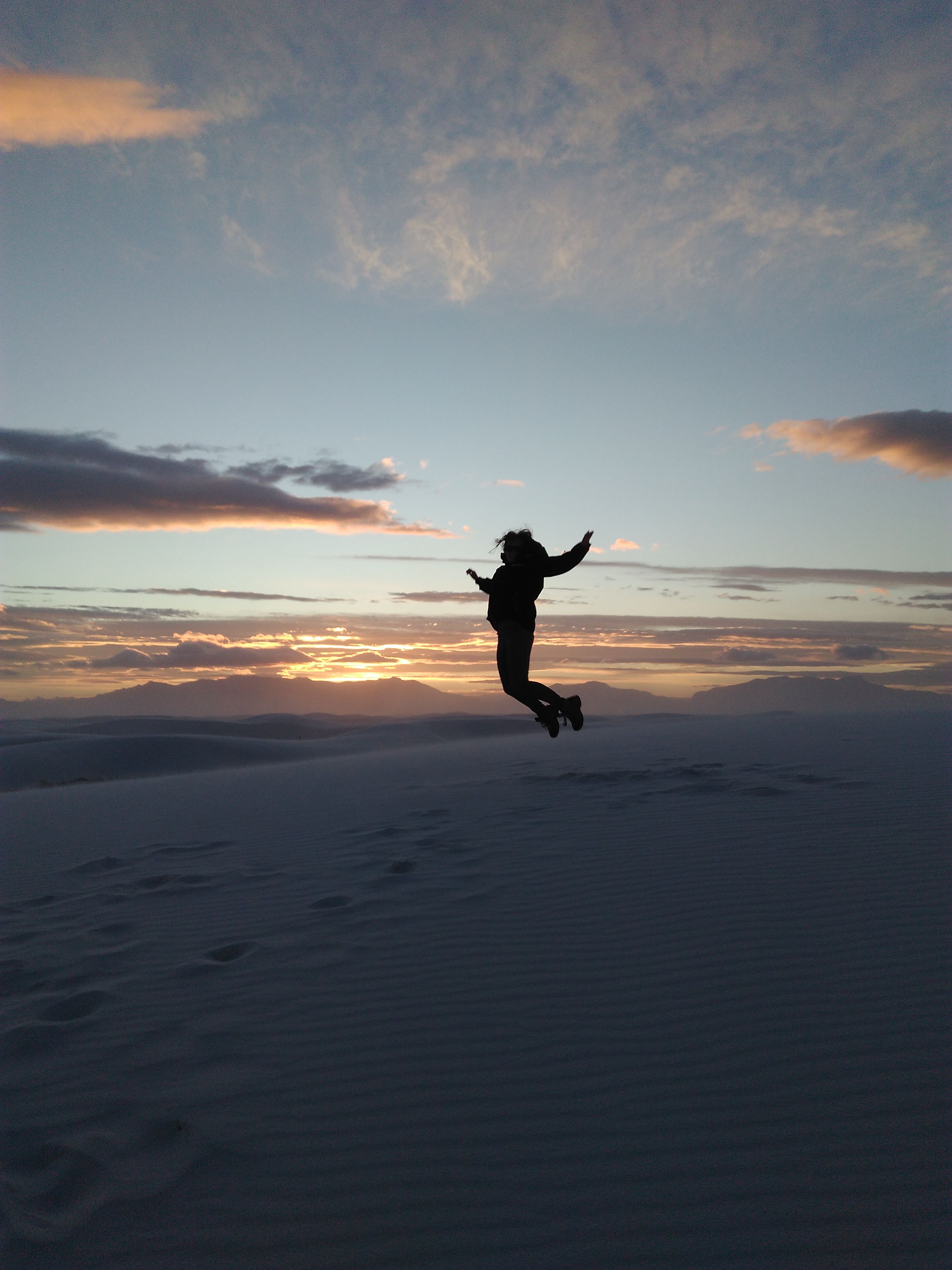 I enjoyed my visit and although I had only a few hours, the only thing I would change that day is to take my snowboard with me. If you liked the pictures, you will probably enjoy following articles as well:
Petrified forest and Painted Dessert
Arches National Park
Bryce Canyon
Valley of Fire
Red Rock Canyon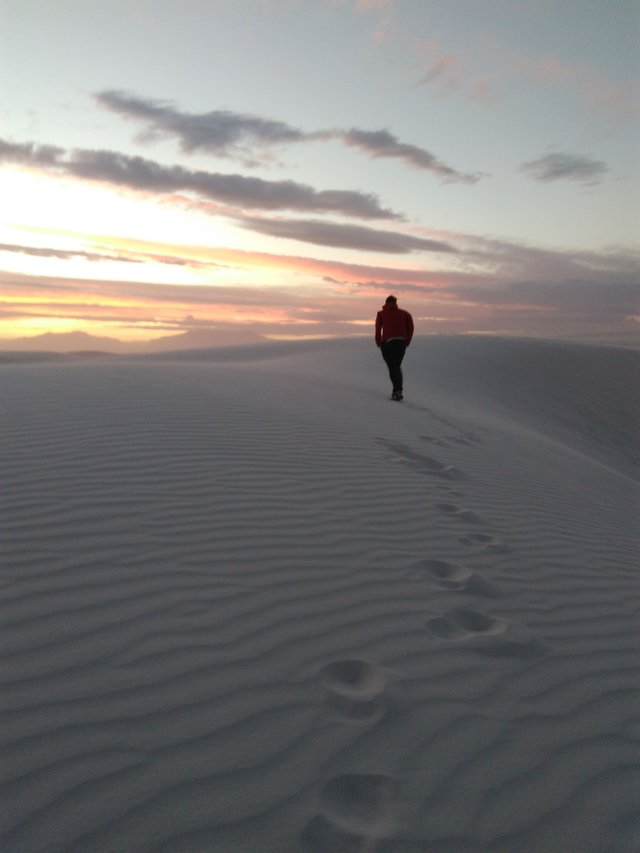 All pictures are mine, except the ones where I am visible, those are someone else's.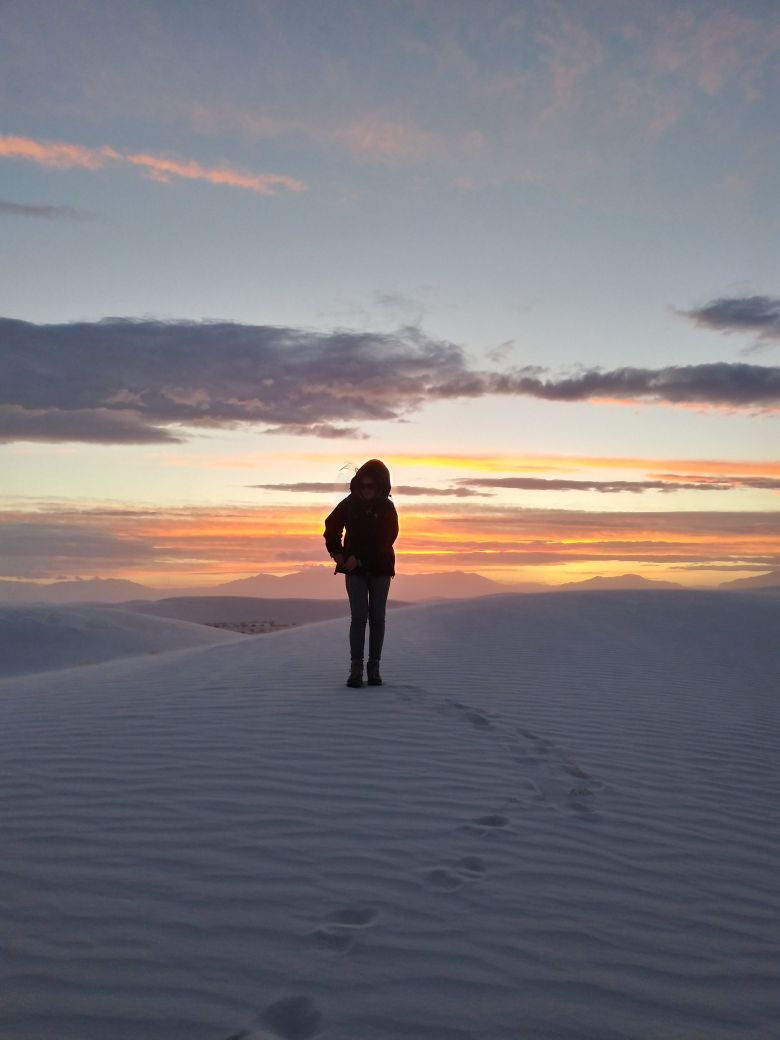 Thank you for reading and upvoting. Stay tuned for more natural wonders in US. Cheers, Eva (: