Bavaria has to be one of the most scenic areas of Germany. It's in the south-east of Germany, bordering Austria and Lichtenstein. There are national parks, dense forests and mountains. Here you can find the highest mountain of Germany, the Bavarian Alps, the fairytale castle "Neuschwanstein", Oktoberfest, Reflective blue lakes, scenic and romantic routes and many more! It's an amazing spot for anyone who's looking for nature and scenery while travelling in Germany.
So before you pack, here are 5 things you should do while visitng Bavaria.
1. The fairytale: Neuschwanstein Castle
This castle grabbed my attention ever since the first time I heard about it. It's situated in a scenic mountain area close to the border of Austria. And boy are the views truly stunning! This castle was the reason I came to visit Bavaria. The castle itself was built in the 19th century and has been well maintained ever since. This fairytale castle is what inspired Disney to create the cinderella castle. The exterior of the castle is breathtaking.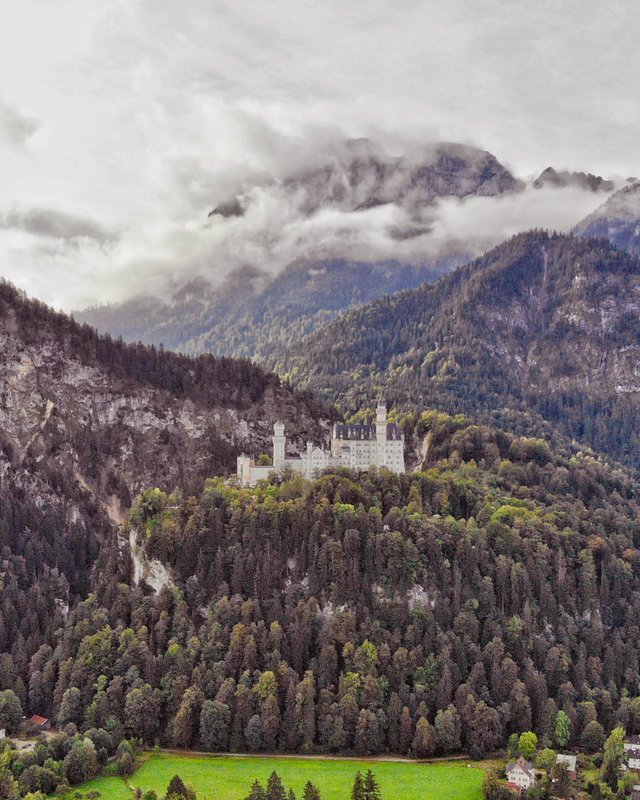 Here are my recommendations to make the most out of your time at Neuschwanstein. First tip, go early to beat the crowd. It's a tourist attraction and hell does it attract a shit ton of them! There are busses filled with them arriving every hour of the day. Going early before the first arrives will make your time so much more enjoyable. Not only will you have the whole scenery for yourself, but the lighting will be a lot better too. This will make the castle and scenery look even better.
My second tip is to immediately book your tour upon arriving and leave AT LEAST 1 hour inbetween booking and the tour. The castle is only accessible by tour. To me, the tour is overpriced. However it is a once in a lifetime! The interior is breathtaking, personally I enjoy the exterior more. The hike up to the castle takes 20-30 mins. But the reason to leave the 1 hour time gap is to go to the marienbrücke first. This bridge has one of if not the best view over the castle! From this bridge it's a short hike of 15 mins to the castle. The 1 hour gap should be plenty of time for most people. Some people might want to leave 1.5 hours.
Lastly, after visiting the castle you can take your time to relax or hike around the alpsee. It's a scenic lake with mountains, boat rentals and wild swans! In the back it has a nice view over the Neuschwanstein and Hohenschwangau castles.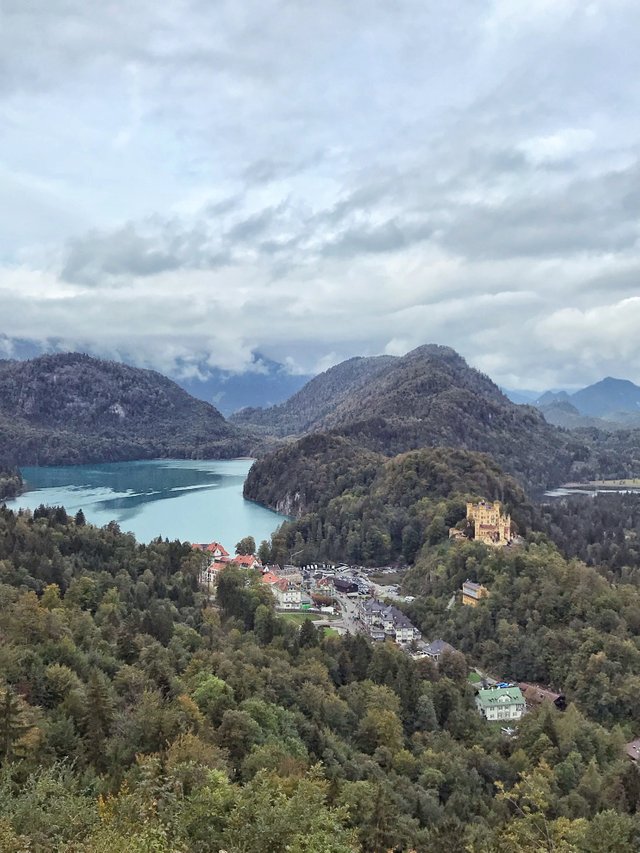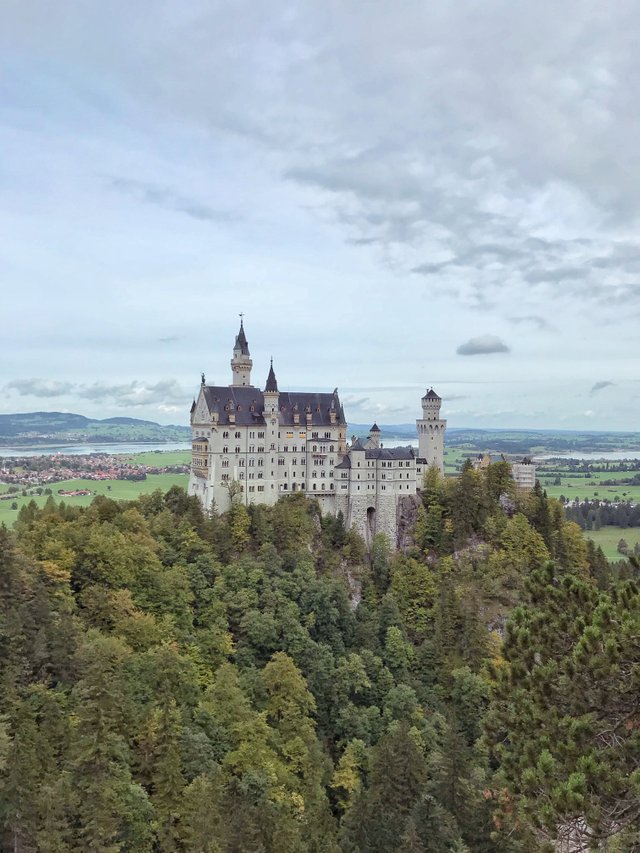 More info:
https://neuschwansteincastle.net
https://en.schwangau.de/welcome/
2. Hike around the Eibsee
If you enjoyed the alpsee at neuschwanstein then you will enjoy this one even more! The eibsee is another scenic lake but 10 times better. It's more calm than the touristic alpsee and the scenery is better. This lake lies at the base of the Zugspitze (Germany's highest mountain). The water is way more reflective and the hike around it is better. There are also boat rentals on this picture-perfect lake! There's also a cable car that will take you to the top of the mountain! It's also possible to hike all the way to the top. I have no experience with going to the top.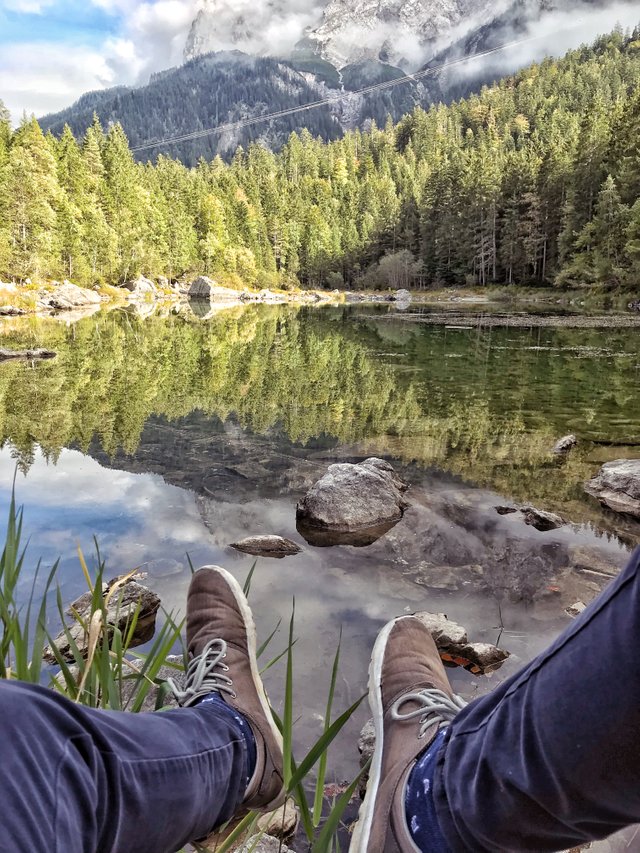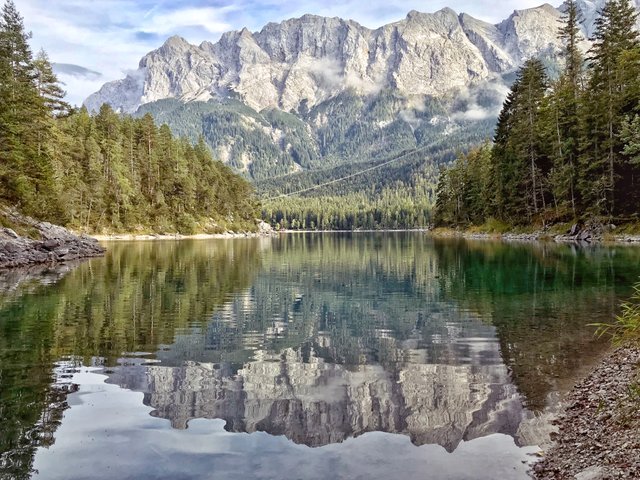 More info:
Hiking to the top: https://hikingmadness.wordpress.com/2015/04/01/5-routes-up-to-zugspitze-germanys-highest-peak/
Eibsee (German): https://www.eibsee.de
Eibsee (English): https://englisch.grainau.de/en/leisure_and_activities/experience-nature/eibsee
3. Go to Oktoberfest and explore Munich
Munich is the capital of bavaria and home of the legendary Oktoberfest! Oktoberfest is the world's biggest fair. I was lucky to be in the right area at the right time to witness the first day of Oktoberfest. It is really huge! You can easily get lost here. It's like a temporary amusementpark called "kirmess" or "kermesse", in Dutch we call it "kermis". It's filled with fun games and adrenaline rich attractions. Meanwhile there are huge beertents and partyrooms with the famous 1L beers and schlager music. I arrived pretty late on Oktoberfest and it was already dark outside. The festival already turned into a bunch of drunk wanderers and overcrowded party tents. It was impossible to enter a tent because it was full. I would've enjoyed Oktoberfest a lot more if I went a lot earlier. So that's my tip for you guys, go around 4PM-ish and you'll have an enjoyable experience.
More Info: https://www.oktoberfest.de/en/
Now Munich is way more than Oktoberfest. Definitely take your time to explore the city and the German culture. There's a lot of cool stuff to see. My time in Bavaria was limited and I toured the city by nighttime. I can only imagine how nice it would be at daytime. Munich is home to century-old buildings and numerous museums. We actually stumbled in on a street concert performed by some buskers. One cool, not to miss spot is the Eisbach river. It's a manmade river which forms a standing wave. It's a known surfspot. You can spot surfers here practising and having fun!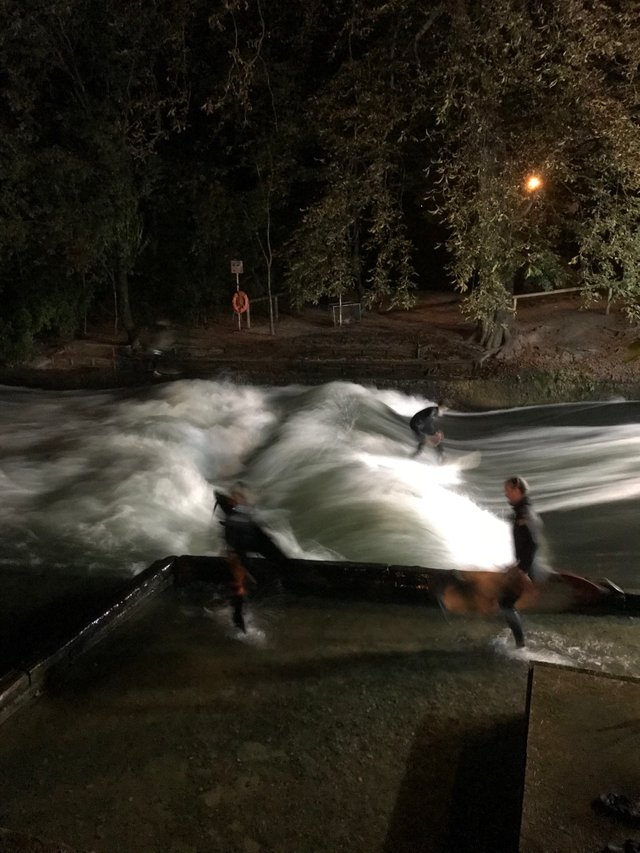 Surfspot
Must-do list: https://www.timeout.com/munich/things-to-do/best-things-to-do-in-munich
Must-see list: https://theculturetrip.com/europe/germany/articles/20-must-visit-attractions-in-munich/
4. Explore Hilter's retreat "Eagle's Nest"
This might sound controversial to have something Hitler related on a must-do list in Bavaria. This was a mountaintop retrait for Hitler. It was gifted to him for his 50th birthday. It's built on a 1834m high mountaintop with gorgeous views. There's a custom road carved out in the mountain just to reach this point. They have now turned it into a restaurant. I wasn't able to see this in person, but I would've loved to. The views must be breathtaking! Just the road itself is just wow! I'd have to go back just for this.
More info:
https://www.kehlsteinhaus.de/english/
https://www.uncommon-travel-germany.com/eagles-nest-germany.html
5. Go to Tyrol, Austria
Alright, so you have seen all the beauty of Bavaria and hiked in the Bavarian Alps. You saw the fairytale castle and got drunk on Oktobersfest. So what's next? Well, you're right next to the border with Austria! Why don't just go and have a look? I made a small detour in Tyrol. Tyrol is a hystorical region in the Alps. It features truly breathraking views! You can go hiking on unbeaten paths, swim in breathtaking lakes surrounded by mountains or go road biking in the stunning Alps! Just see for yourself.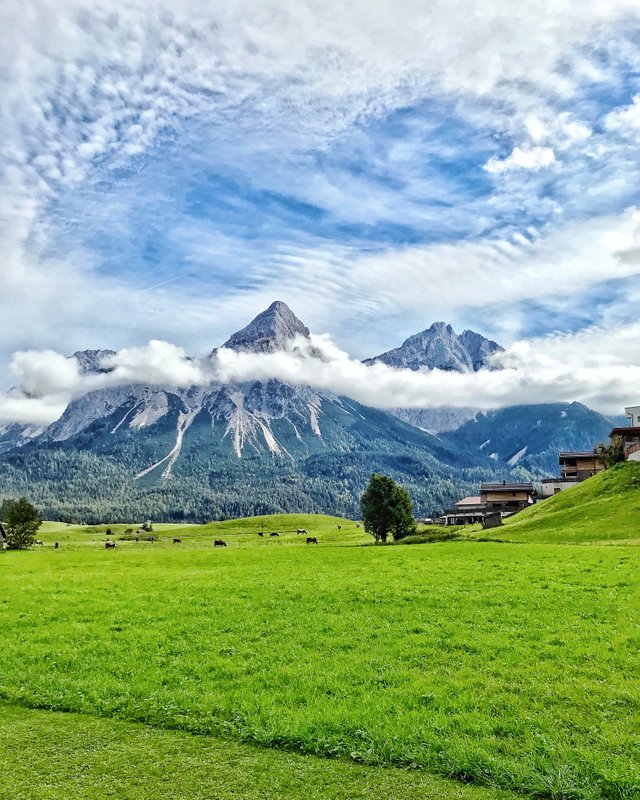 Here's an awesome link that will tell you all about the best things to do in Tyrol https://www.tyrol.com/
---
All pictures in this post were shot by me. Please ask for permission first if you want to use any of my shots. https://instagram.com/kevinoutdoors
---
Continue reading
Travel tips
Always pack a spare wallet with these 4 items!
https://steemit.com/travel/@beforeyoupack/before-you-pack-pro-travel-tip-always-pack-a-spare-wallet-with-these-4-items
How to travel around in Europe on a budget!
https://steemit.com/travel/@beforeyoupack/before-you-pack-how-to-get-around-in-europe-on-a-budget
5 Things you should do while visiting
Venice, Italy
https://steemit.com/travel/@beforeyoupack/before-you-pack-venice-italy-5-things-you-should-do-while-visiting-venice
Ghent, Belgium
https://steemit.com/travel/@beforeyoupack/before-you-pack-ghent-belgium-5-things-you-should-do-while-visiting-ghent
Florence (Firenze), Italy
https://steemit.com/travel/@beforeyoupack/before-you-pack-florence-italy-5-things-you-should-do-while-visitng-florence-firenze
Rome, Italy
https://steemit.com/travel/@beforeyoupack/before-you-pack-rome-5-things-you-should-do-while-visiting-rome