Gomel Beatles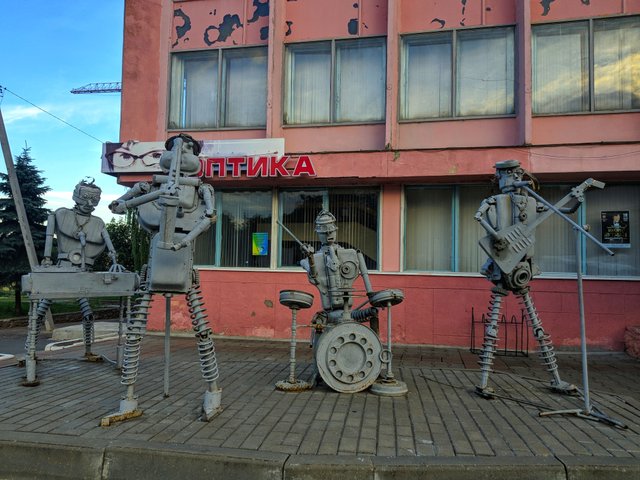 Quite an unusual monument in high-tech style, depicting a musical quartet, you can see at the Palace of Culture "Festival", on Prospect Rechitsky (52.412811, 30.953606). The monument was made in 2008 to the 35th anniversary of the Soviet district. The authors of this sculptural composition are the workers of the Gomel auto enterprise "Autoria".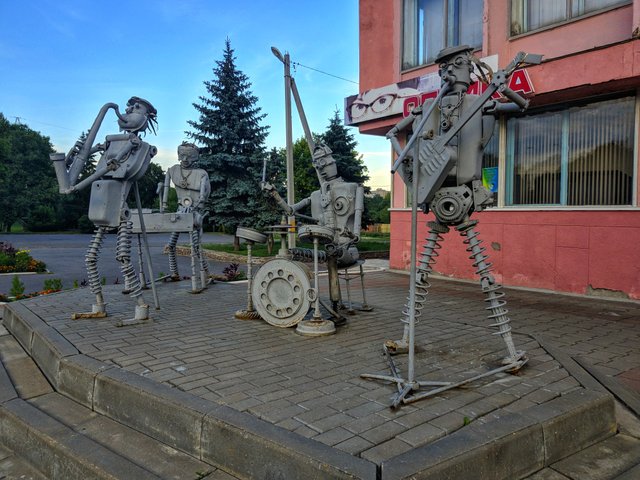 The most unusual thing in this story is that the prototypes of iron sculptures of musicians is the famous Liverpool Four of the Beatles. The authors did not achieve a complete portrait resemblance to the original. Yes, this is impossible, because the sculptures of musicians are made from parts of decommissioned cars, motorcycles and other vehicles. Peculiar in execution the musical quartet, causes everyone to have only positive emotions and collect a large number of fans.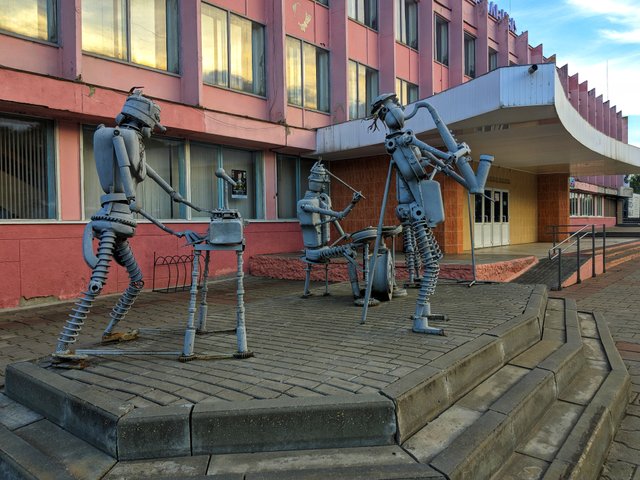 Photos taken with Samsung Galaxy S8.