Architecture of Gomel - Hunting Lodge
Today, I will tell you about the building, which is already 198 years old. Yes, yes, this ancient city mansion in Gomel was built in 1820 according to the project of Ivan Petrovich Dyachkov, who was a pupil of the famous English architect John Clark and is located at 32 Pushkin Street (52.428460, 31.018764).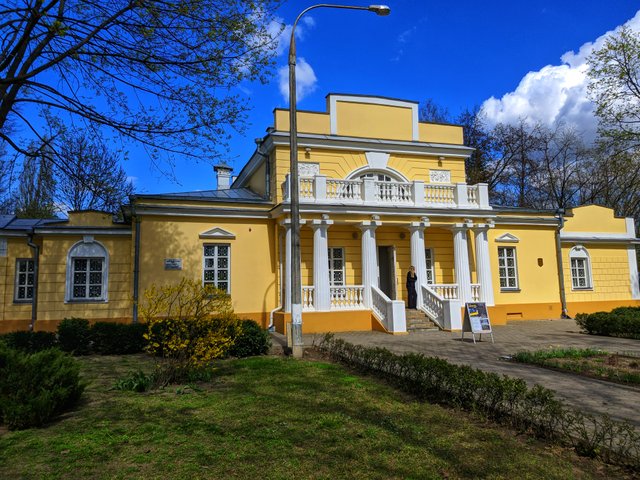 This building, called the Hunting Lodge, was built in the style of Empire, like all other houses in Homel manor. The two-storey stone house has a rectangular shape, with a sloping roof. The main facade has a very elegant appearance due to the entrance decorated in the form of a six-column portico. Above the portico rises the second floor in the form of an open terrace with a balcony and a large glassed-in arch.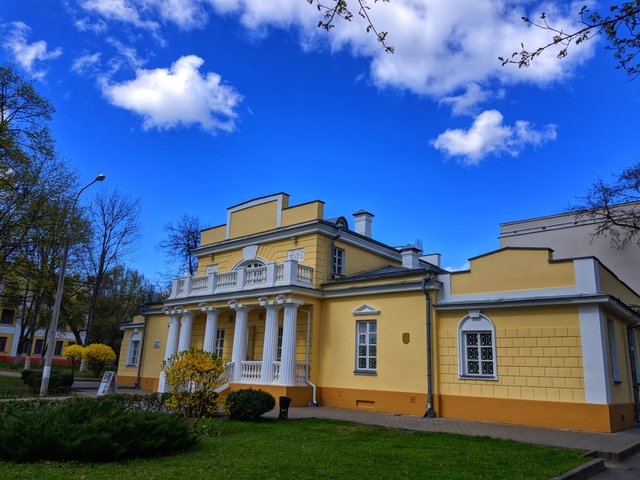 The house almost unchanged to the present day, in addition to the fact that from 1993 to 1997 it was on restoration. Now, in seven exposition halls of the Hunting Lodge there is a museum dedicated to the history of the city, where old paintings, furniture and other interior items of the late XIX - early XX centuries are presented. Although the size of the museum is very small, but it will be interesting to both residents and visitors to the city, since its exposition was created with love and diligence.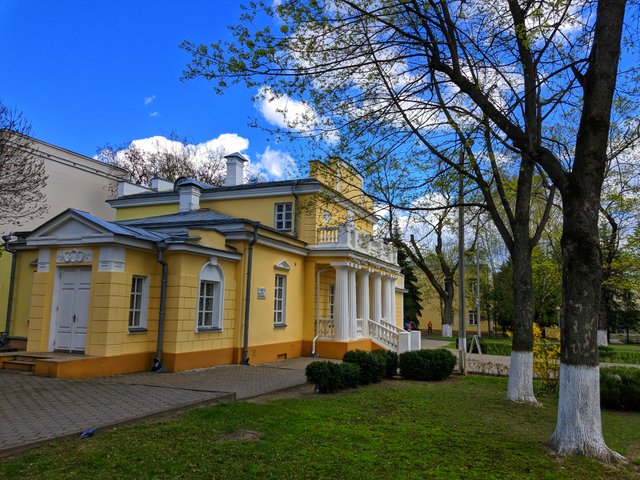 Photos taken with Samsung Galaxy S8.