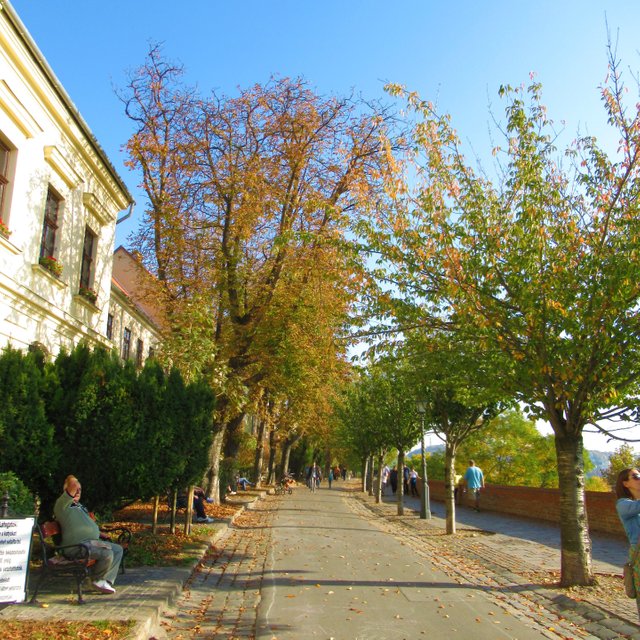 ---
The weather has been absolutely amazing the past week
We have enjoyed a full week of wandering through Budapest together as a family while my boyfriend had a week off from work. Normally we don't explore Budapest on a daily basis, but after this week I'm actually thinking to do this more often because we've seen beautiful places where we've never even been in the past two years. Earlier this week I wrote about our visit to the Fisherman's Bastion, which was a true gem to see.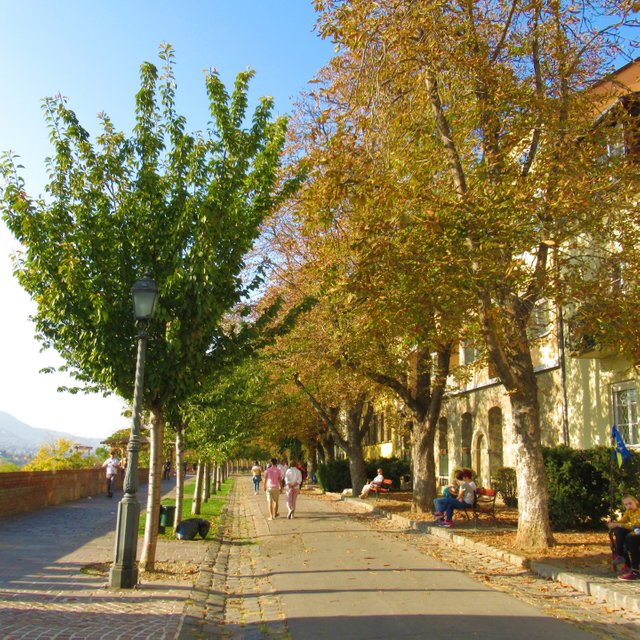 You can see this idillish street filled with colours by crossing the street from the Matthias Church: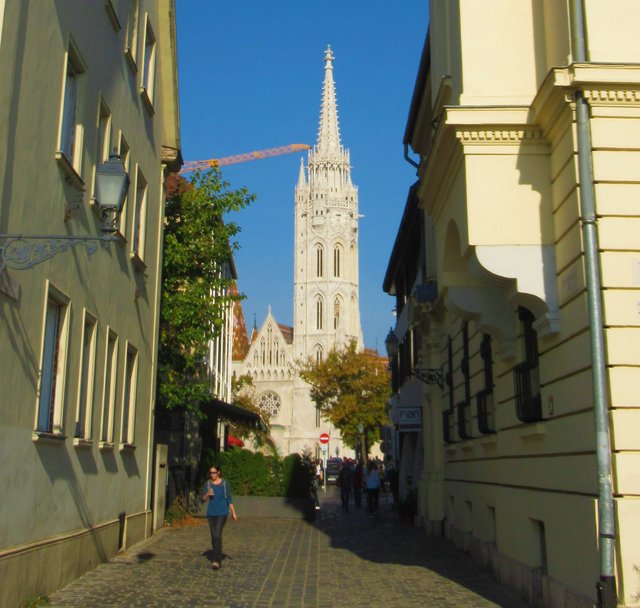 As you can see it's a short walking distance from there. It has been a true blessing to have this wonderful weather the whole week and being able to walk through so many nice and beautiful districts in Budapest. We all enjoyed it to the fullest.
---
We have to go back to this location soon to shoot some more pictures
Because we haven't entered the Matthias Church to see the beauty inside as it was so crowded with tourists that day. And something I absolutely want to do one day, is take pictures at the right time of the day when the sun sets from some of the amazing spots at the Fisherman's bastion with views of the Parliament building behind it. I couldn't even take a picture at these spots the day we were there, they were all taken, and it wasn't even close to sunset either. So that's for another time, I've put it on my to-do-list, lol.
I have to admit, that I'm starting to enjoy the city I live in more and more by the day.. In a month we can do it all over again, only will the weather be totally different, so I'm going to find indoor activities for that week to make sure we will have a wonderful week again.
~Anouk