Trips.teem Makes Your Trip More Valuable

Basically the essence of life is to travel, move from one place to another to meet needs and look for experiences that have not been felt before.
Short or long trips always have stories that are worth sharing with others. But often what happens is the trip just ends.
Most other people also think the short trip is limited to ordinary activities, such as shopping, looking for food, and riding transportation to a place.
@trips.teem invites you to make your trip more valuable. Travel activities that you take for granted can be worth more through the Trips.teem platform.
Make the story of your trip an investment. Why investment:
You can get rewards in the form of digital currency, called "STEEM", only by writing stories about your trip.
The story of your trip is an experience that can be useful to provide new insights to others. This is a form of good investment to make life better.
You can learn to be a professional traveler who will promote tourist attractions. So, your quality story will be an investment in your career. Just imagine how many tourist attractions you want to work with to bring in more visitors.
Trips.teem
also has an easy display to use. On the right side of the page there is a feed that displays the latest posts from the users. This makes your content reach more readers than if you manually post via Steemit interface.
It is a fun thing on the Steem Blockchain if your content is able to reach more readers, and the investment value of your content will increase.
The investment values ​​are what make your trip more valuable, don't just finish when your trip is finished. Start writing your travel stories with Trips.teem by click the link: https://en.tripsteem.com/


Do you want to find out more about writing tutorials on Trips.teem? Please visit the following related articles:
Good luck for giving more value to your travel story with Trips.teem.
Trips.teem: Earn Steem From Your Trip!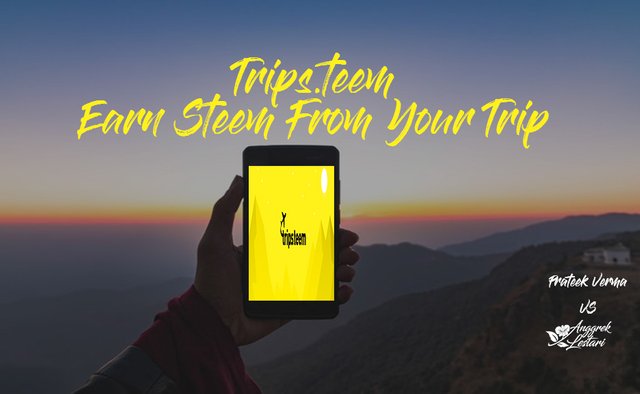 ---
Trips.teem: Earn Steem From Your Trip!

http://narasilestari.com/trips-teem-makes-your-trip-more-valuable/
---