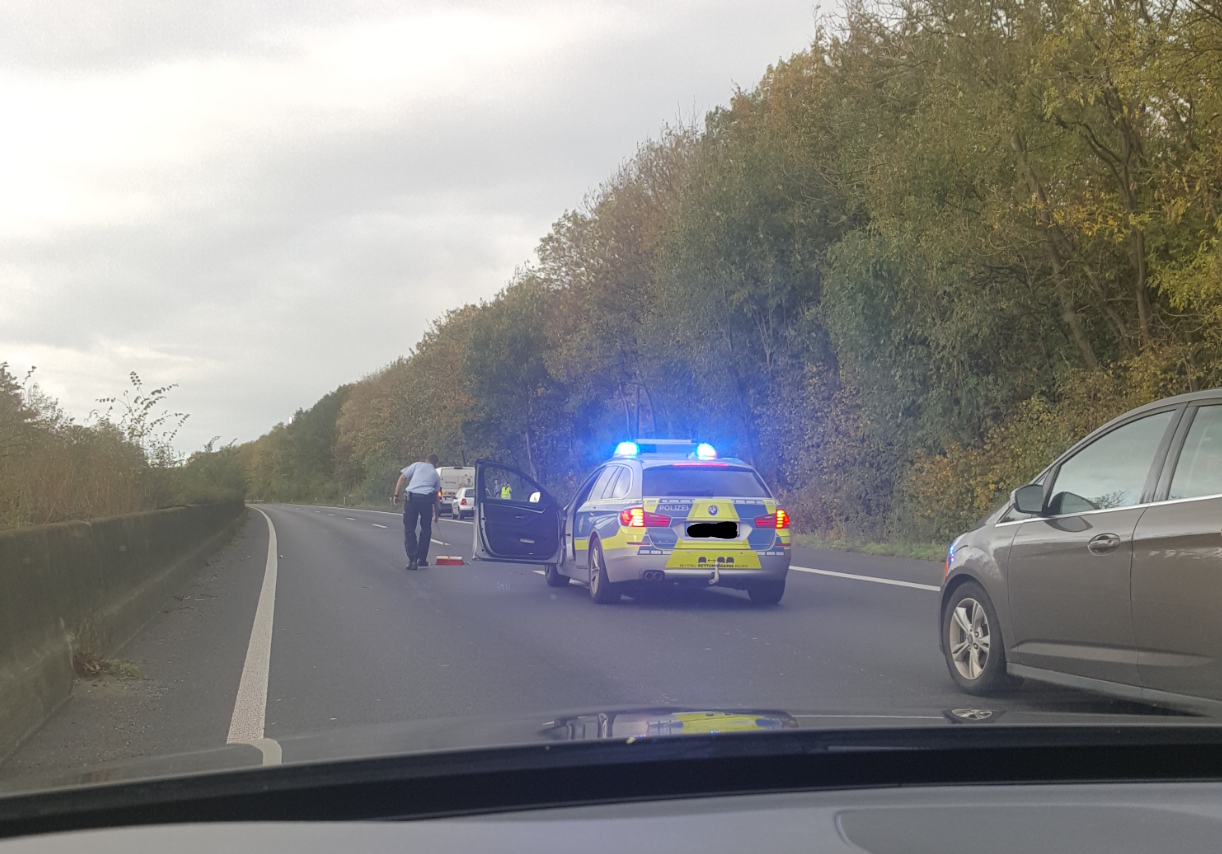 ---
Hello,

I am traveling a lot through Germany. Often I have the misfortune to sit in a traffic jam. I use the GPS almost just to avoid traffic jams, because they are a waste of my precious time.

Sometimes I get trapped in the middle of it and can not avoid it anymore. Like this time, I was the first car in front of the barrier. Luckily I could avoid the accident and braked in time. I have no recordings or pcitures of the accident because I find that disgusting. I also do not brake to stare at accidents when I pass by. I am glad that there are penalties and I would agree to increase these. The people who have been involved in an accident already have a big burden on them, why should the others increase it?

What I like in Germany, unlike many other countries, is that there is still some discipline. Here, most have formed the rescue route for the emergency services. Only the guy next to me did not get it right and lacks the knowledge on how the whole system works. After his driving style, I would say that he does not understand much in life, but that's another thing.

The whole mission took about an hour until everything was cleared. Fortunately, there were no seriously injured and the ambulances were the first to drive again. The towing service and the fire brigade after cleaning the accident site were next. The police had again checked the whole thing and saw a few slivers. Immediately afterwards, the policeman took a bessen to turn back. I thought that was great. In many other countries that would not have happened and one would have hoped that the rain cleans everything.

Thanks to the policeman for doing his job well.


Hallo,
ich bin sehr viel unterwegs durch Deutschland. Öfters habe ich das Pech in einem Stau zu sitzen. Ich benutze das Navi fast nur um Staus zu umfahren, weil die eine reine Zeitverschwendung sind.
Manchmal werde ich mitten drin gefangen und kann die nicht mehr umfahren. Wie dieses mal, war ich das erste Auto vor der Sperre. Zum Glück konnte ich den Unfall vermeiden und habe rechtzeitig gebremst. Ich habe keine Aufnahmen von dem Unfall weil das finde ich abscheulich. Ich bremse auch nicht um Unfälle anzustarren wenn ich vorbei fahre. Ich bin froh das es dafür Strafen gibt und ich währe einverstanden diese zu erhöhen. Die Menschen die in einem Unfall verwickelt worden sind, haben schon eine große Last auf sich, warum sollten die anderen diese vergrößern.
Was ich in Deutschland mag, im Gegensatz zu vielen anderen Länder ist, das es noch eine gewisse Disziplin gibt. Hier haben die meisten den Rettungsweg für die Einsatzkräfte gebildet. Nur der Typ neben mir hat es nicht richtig kapiert wie das ganze System funktioniert. Nach seinem Fahrstil würde ich sagen das er vieles im Leben nicht versteht, aber das ist eine andere Sache.
Das ganze Einsatz hat ungefähr eine Stunde gedauert bis alles geräumt worden ist. Zum Glück gab es keine schwer Verletzte und die Krankenwagen konnten als erste wieder fahren. Das Abschleppdienst und die Feuerwehr nach dem die Unfallstelle gesäubert haben waren als nächste dran. Die Polizei hatte nochmals das ganze überprüft und ein paar Splitter gesehen. Gleich danach nahm der Polizist ein Bessen raus um zu kehren. Das fand ich super gut. In vielen anderen Länder würde das nicht passiert und man hätte gehofft das der Regen alles sauber macht.
Hiermit danke ich an den Polizist weil er seine Arbeit gut gemacht hat.
---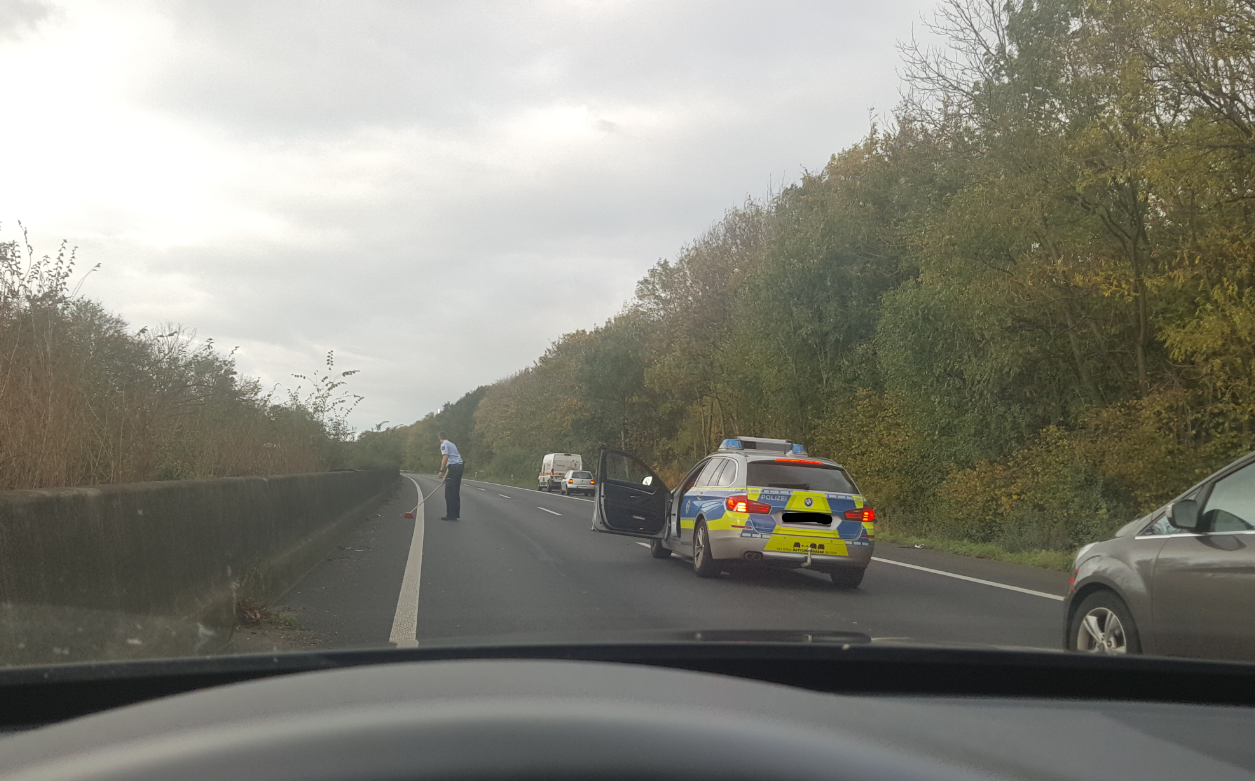 ---