ADSactly Travels - Living Big in an Old, Tiny, Renovated Bus Turned Airbnb
LIVING BIG IN AN OLD, TINY, RENOVATED BUS TURNED AIRBNB
I hate when travel writers overuse the tired phrase "hidden gem" because a gem is rare and a hidden gem should be ten times as rare so believe me when I describe this place as a hidden gem, it must be special.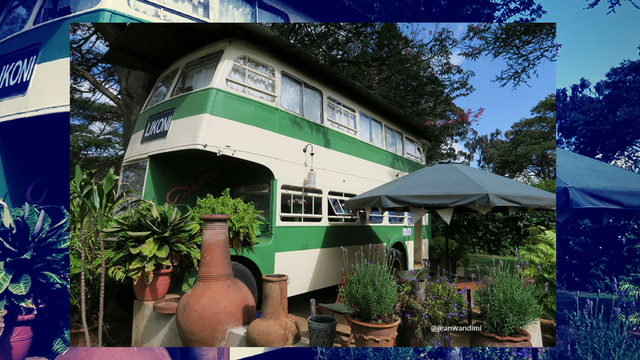 There are some places that stay with you more than others. Places that steal your heart because of how unique they are. Have you ever thought of spending the night alone in a renovated bus away from everyone and everything? Where you get to enjoy your solitude and do the things you never do anymore. Like watching the stars in the evening and learning to light a fire? If that sounds too scary for you, how about spending a night here with a friend or a loved one?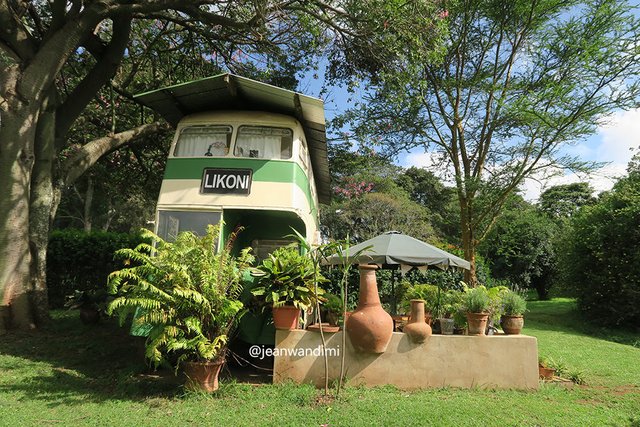 Well, the Brandy Bus, Nairobi promises just that. It is masterfully constructed to help you live large in this unique abode.
This is the perfect place to unwind and it is an exciting place for the avid traveler. A person who is on the prowl for a distinct and even different type of accommodation. I am sure you've seen pictures and read stories of families that live in their cars. They make living big in a tiny place look so easy.
I was searching for a weekend getaway from Nairobi (the city where live). I wanted it to be close to the city but far enough for me to feel like I was going away. As I was doing my research on unique Airbnb one particularly unique place cropped up on my feed. It read Renovated Bus in Quiet Paradise.
For only 8$ a night, you get to relax in complete quiet and serenity. From the outside, the bus looks stunning and is painted green and white. There are open clay fireplaces for people who want to sit outside on cold nights. They also have well-manicured lavender gardens and succulents that embellish the area. Since the land that the bus rests on is a residential area, you will see some great mansions around. There are many trees and the air smells crisp and fresh. There are light breezes even on sunny days because of the innumerable trees planted in this property. They have some relaxing beds on the grass for visitors to lie on. Occasionally, the dogs from the surrounding houses will pay you a visit and look at you curiously. Some of the dogs are playful and will hang around for a bit before calling it a day and going back home.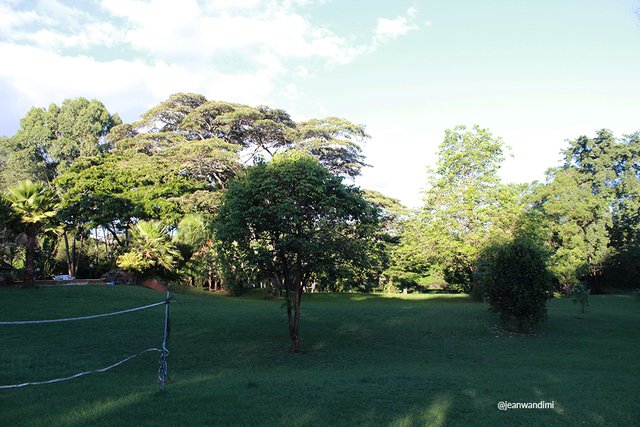 The area around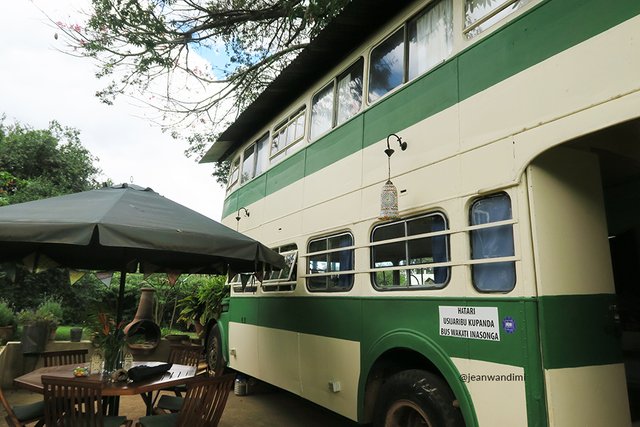 View from outside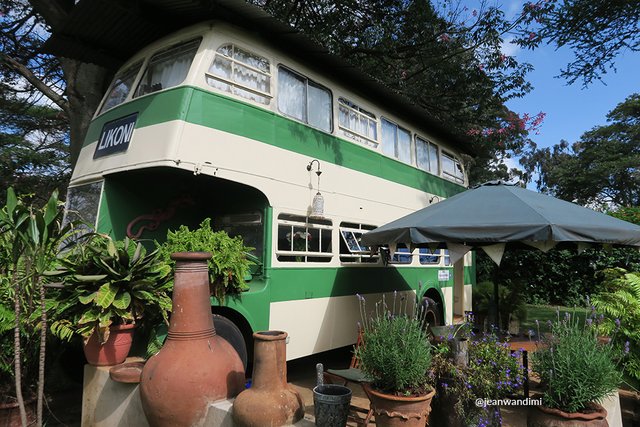 I was surprised that I was in the middle of nowhere and they had such a strong internet connection. Kenya has such great internet penetration and you will find wifi even in some places away from the city. It was such a relief to have wifi although I had gone to relax.
The bus is very beautiful inside and it has comfortable couches in the living area. They all have some colorful pillows.The bedrooms were upstairs. They had two bedrooms each with a bed and I was shocked at how spacious the bedrooms were. The rooms had a curtain separating them and I imagined how fun it would be to come here with friends.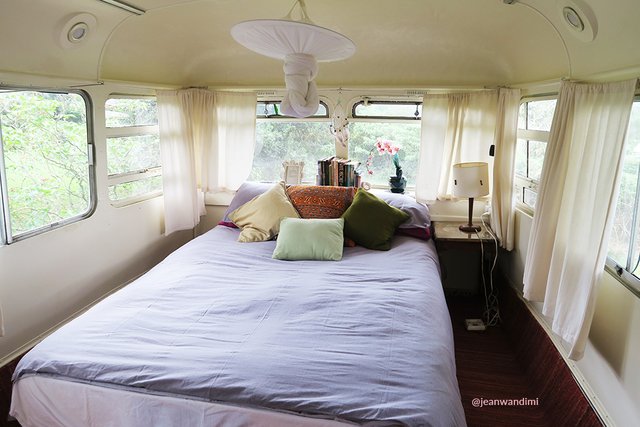 The Bedroom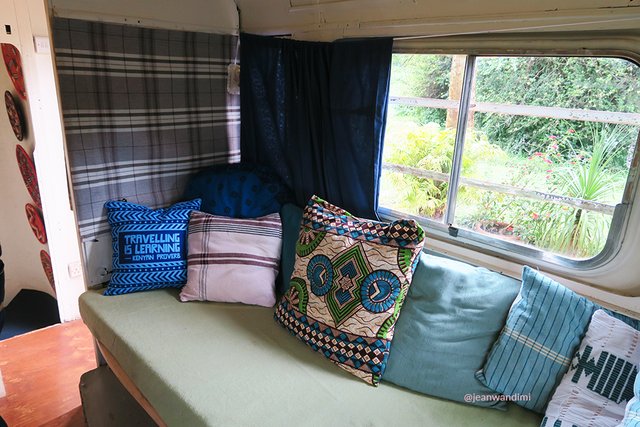 Single bed converted to couch with cute pillows
However, what I loved more than anything was their small but functional kitchen. I loved how they have made everything work very well. I really got to know what it means to live big in a tiny space. Everything is where it should be and there is no clutter. They have a small counter where you can prepare our food and the pots and pans are put away in push-and-pull drawers under the counter. They even have a sink fitted in.
They have kettles, pots, pans, coffee, tea, sugar and salt and anything else you may need to make your meals. However, we had gone there for one night. We carried late lunch and dinner from home. We also carried breakfast and we made our eggs from the kitchen. They had a fridge for us to shore our perishables like milk and fruit. This is one of those experiences that remain etched in my mind forever. I am always fascinated by people who live like this and I got to experience it even just for a night. If you do not want t cook, there is a lady who checks up every day and he can make a meal for you at an additional fee.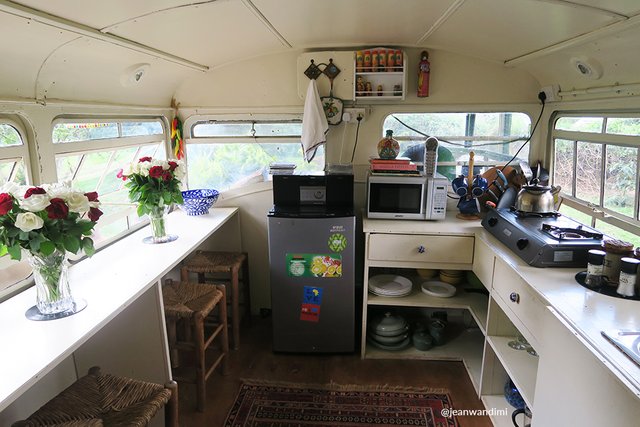 Kitchen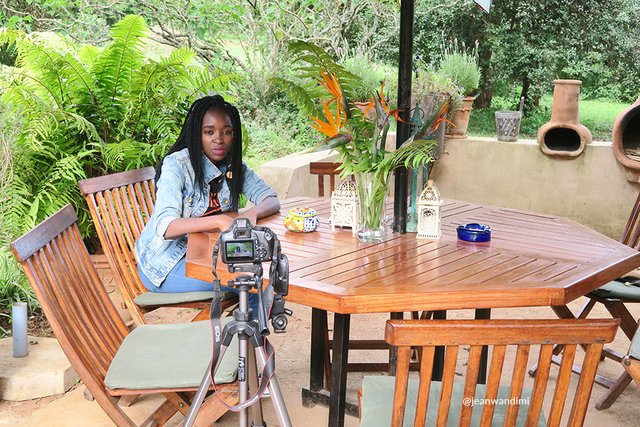 I got some filming done. Content creators never completely rest
We closed the windows early enough so there were very few mosquitos and they have mosquito nets. It got so chilly at night but it depends on the season that you go there. They have a music player and some great music selection to accommodate everyone. However, you can carry your own laptop and/or music if you wish.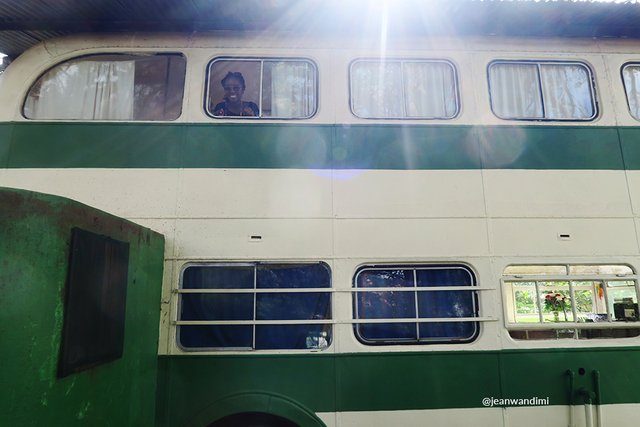 View from the back
The bus can accommodate up to 6 people as the living room has two seating areas. There are two double beds upstairs and two single beds that also double up as seating areas. In terms of accessibility, this bus is located near Karen Area Nairobi and you can do your shopping at the malls in the town. You can get restaurants, bars and places to shop should you find yourself on this side of town.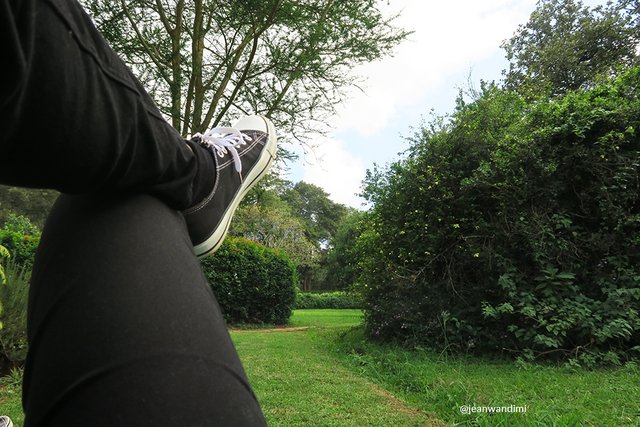 Unwinding
---
Pictures by Sylar Studios & @jeanwandimi
Authored by @jeanwandimi
---
Click on the coin to join our Discord Chat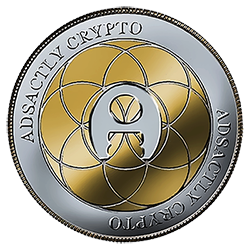 ---
Vote @adsactly-witness for Steem witness!
Witness proposal is here: https://steemit.com/witness-category/@adsactly-witness/adsactly-steemit-witness-proposal
First open: https://steemit.com/~witnesses
In the bottom of the page type: adsactly-witness and press vote.



Use small letters and no "@" sign. Or, click here to vote directly!
Thank you!

---