[GROWING NUMBER OF COINS WITHOUT BUYING MORE] Trading experience
Today (july 24th) the price of DASH on Poloniex rose about 10%: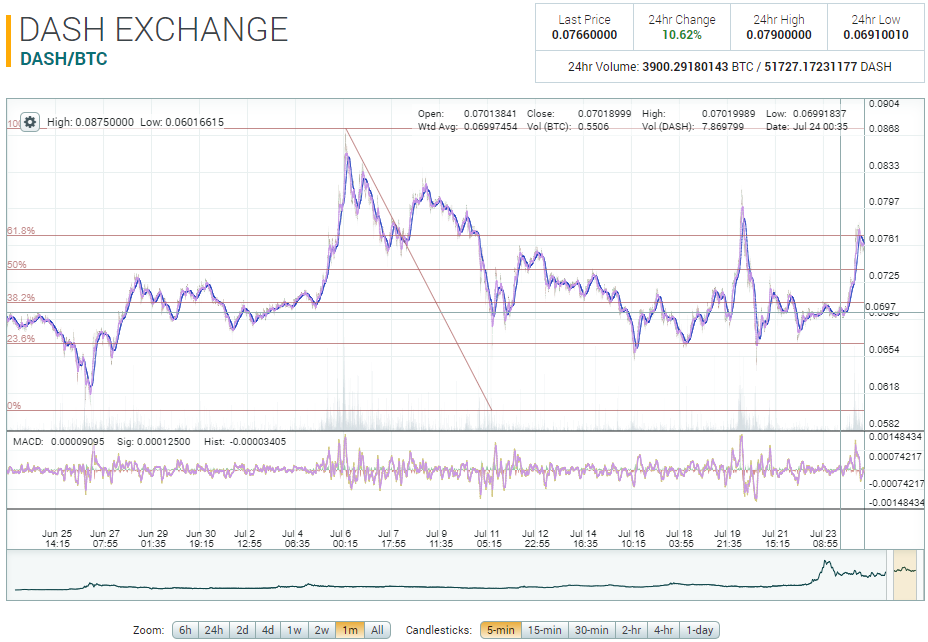 So I wanted to do an experiment: believe in the fall of price and rebuy more units with the sell revenue.
I just sold a total amount of 0.70901624 DASH at price 0.07542141 DASH/BTC. The revenue was 0.05360903 BTC.
I'll wait for the price to drop a little and then rebuy.
But here is the thing: with those BTC I bought some LTC (3.23989199 units).
For two reasons:
I strongly believe in this coin
I believe it's a good time to buy it
See this Litecoin chart. See the moving sideways pattern.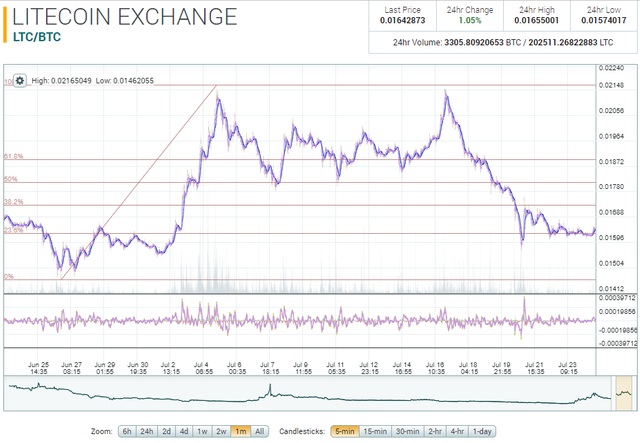 Best case scenario: LTC goes up this weekend. DASH goes down. I sell those LTC and rebuy much more units of DASH.
Worst case scenario: DASH goes up. I still have more units of a strong coin (Litecoin).
I'll be updating this post late this week.
Let's see what happens.