Forex trading - Easy or Difficult?
Financial markets are among the most attractive places for business due to their high returns. According to Forbes magazine, about 24% of all billionaires in the world have earned their capital there. In recent years, this area has become more attractive due to the introduction of the Internet, which has greatly facilitated access to the various currency, financial and commodity markets.
High competition among professionals (financial houses, brokers, etc.) significantly reduced commissions, which in turn led to easier access to capital markets for investors with more modest financial opportunities. The wide variety of cheap real-time quote tracking programs allows easy access and trading on markets thousands of kilometers away from you: FOREX, AMEX, COMEX, IPE and others.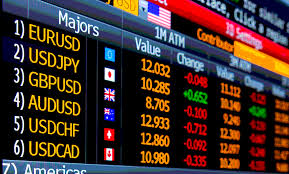 If you want to trade in the financial markets, you probably have a number of questions, such as how to analyze price movements for three or a half months, how to make a profit by protecting yourself from changes in quotations, or just interested in how to hedge it. This blog will give you an answer to all these and many other important questions for you.
Forex market participants have the opportunity to buy, sell, exchange or speculate on currency. Foreign exchange is a conventional trade driven by the current exchange rate of the different currencies. Otherwise, the forex market itself is built on the basis of a central bank, commercial and investment banks, financial funds, corporations with large financial resources, and ordinary investors.
How to trade on the FOREX market?
The private investor usually has the opportunity to access the FOREX market through a broker. Brokers, on the other hand, do not trade directly on the interbank market but use specialized software platforms like Meta Trader 4. In most cases, these platforms are developed by the brokers themselves.
In fact, the broker is a bridge between the client and the liquidity provider (mostly a large world bank), because the small investor does not have enough capital to make a deal directly with the bank. The real estate broker, in turn, creates market conditions by generating liquidity and taking some of the risk. Some brokers are trading directly with large banks that provide them with liquidity. This practice in practice is called automated processing.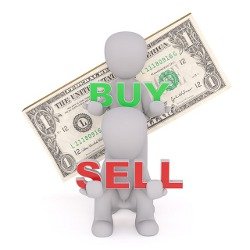 What is the working time of the FOREX market?
By its very nature, the FOREX market is unique because it operates 24 hours a day, 5 days a week. Starting from Australia, Japan across Europe and finally America, who opens on Sunday evening and closes late on Friday. This is thanks to an electronic network involving hundreds of banks, corporations and individual merchants - all pursuing their goals. The retailer is the lowest level in this hierarchical network, and the main method of profit is speculative investment.