Kara Defter - Çizim #5 / Black Notebook - Illustration #5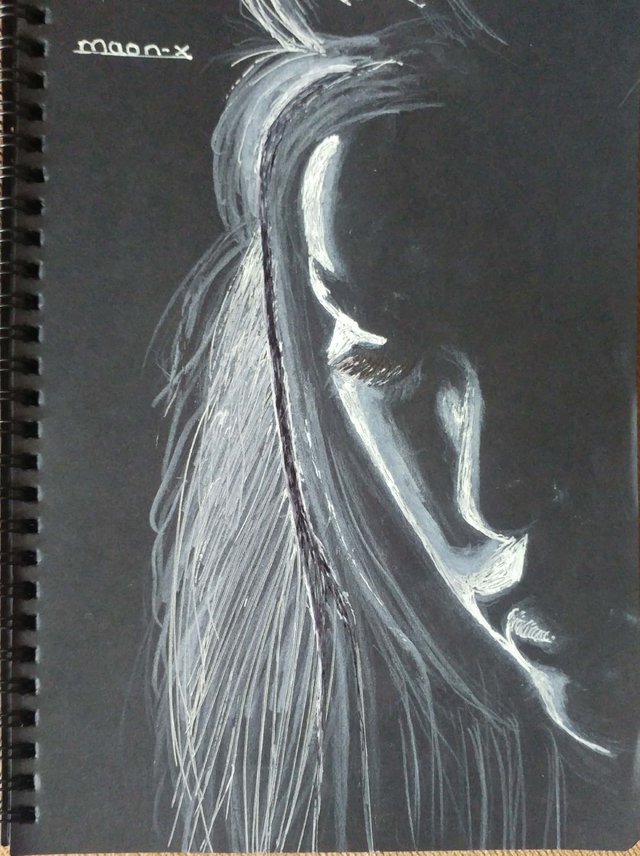 Merhaba Arkadaşlar,
Yeni bir çizimle karşınızdayım.
Yine bir bayan yüzü. Düşünceli bir bayan, belkide hüzünlü.
Aslında saçları daha uzundu ama deftere sığmadı maalesef.:)
Şimdiye kadar genelde erkek ve bayan yüzü çizdim. Bunun yanı sıra kedi, at ve köpek çizimlerim de oldu. Bir sonraki çizimimde değişik bir şey yapmak istiyorum Allah izin verirse. Sürpriz olsun..
Çizimlerimde beyaz tükenmez kalem ve kuru boya kalem kullanıyorum. Bir adet ince Uçlu, detayları çizebileceğimceğim bir kalem almayı düşünüyorum. Misal saçları tükenmez kalemle istediğiniz gibi yapamıyorsunuz.
Geçelim resmimize.
Önce kuru boya beyaz kalemi kullanarak resmi tamamladım. Daha sonra tükenmez kalemle üzerinden geçtim. Öncelikle saçları çizdim. Daha sonra alın ve yüz hatlarını ortaya çıkardıktan sonra kirpikler, dudak ve burnu da çizip resmi tamamladım.
Umarım beğenirsiniz.
Bir sonraki sürpriz çizimimde görüşmek dileğiyle..
Hoşça kalın.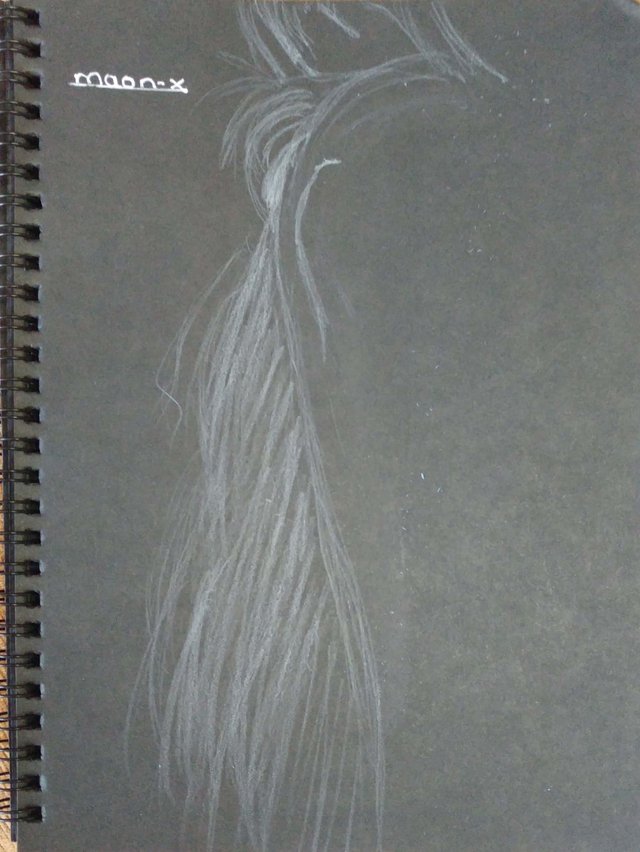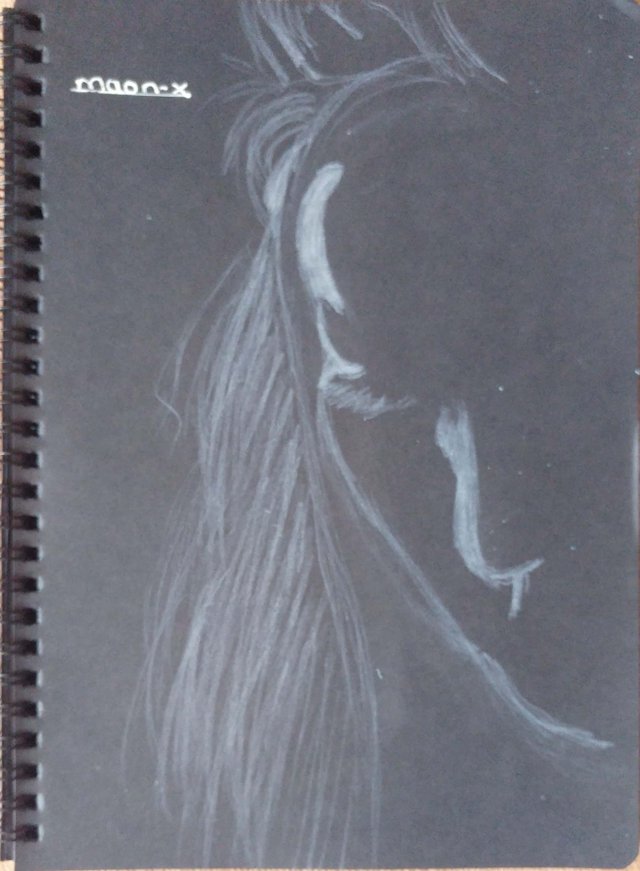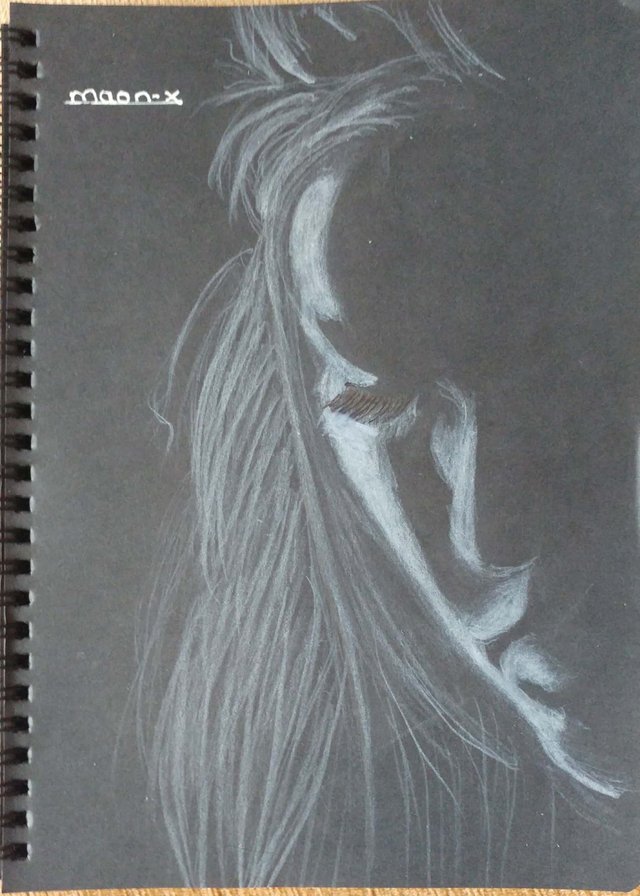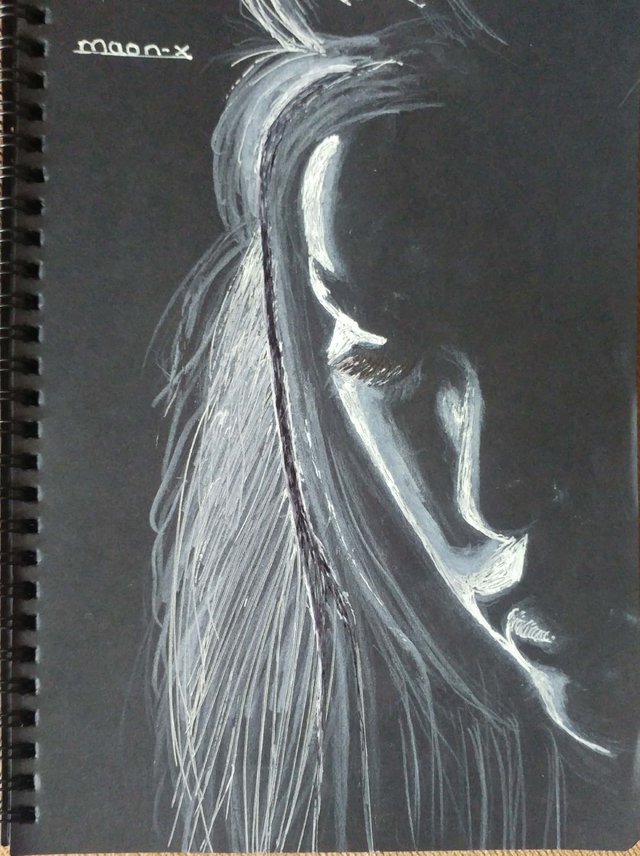 Hello friends,
I'm here with a new drawing.
A female face again. Thoughtful lady, maybe sad.
In fact, her hair was longer but did not fit in the book.
So far, I've usually painted male and female faces. In addition, my cat, horse and dog drawings were also. I want to do something different in my next drawing. Surprise ...
I use a white ballpoint pen and a dry paint pen in my drawings. I'm thinking of picking up some fine sketches. For example, you can't do as you like with a ballpoint pen.
I first completed the picture using the dry paint white marker. Then I went over the ballpoint pen. First I drew the hair. Then, after the forehead and facial features, I have drawn the eyelashes, lips and nose and completed the picture.
I hope you will like it.
Hope to see you in my next surprise drawing.
Goodbye.