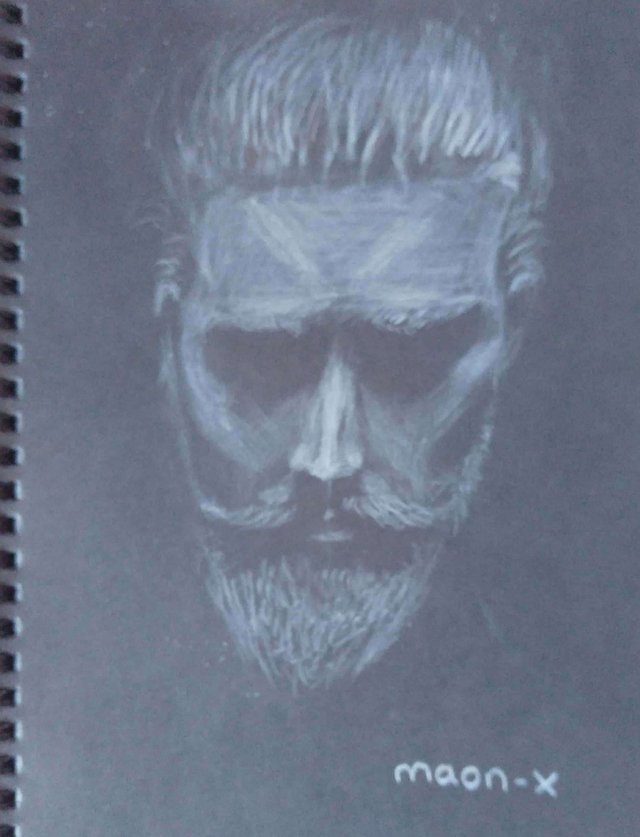 Merhaba Arkadaşlar,
Uzun bir aradan sonra yeni bir çalışmayla tekrar sizlerleyim. Bu çizimimde yine bir erkek portresi yapmaya çalıştım.
Her ne kadar ilk aşamada bir logo çizimini andırsa da sonraki aşamalarda yüz şeklini ortaya çıkartmayı başardım sanırım.
Eksikliklerin olduğunu biliyorum ama daha fazla uğraşmak istemedim açıkçası. Çünkü bazen uğraştıkça bozuluyor ve içinden çıkılmaz bir hal alabiliyor. Bu şekilde yaptığım ama içime sinmediği için sizlerle paylaşmadığım bir yığın resim biriktirdim.:) Bu resmin de onların arasına girmemesi adına daha fazla uğraşmak istemedim.
Umarım beğenirsiniz.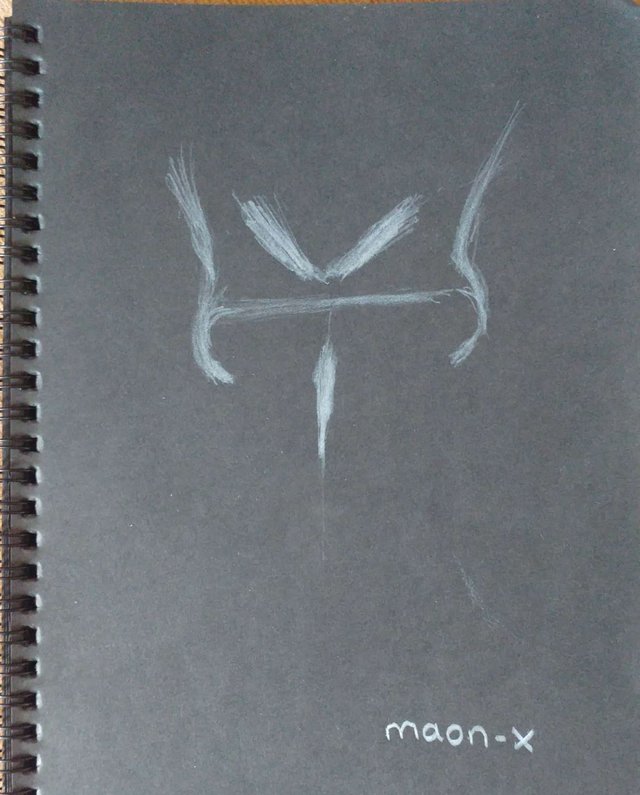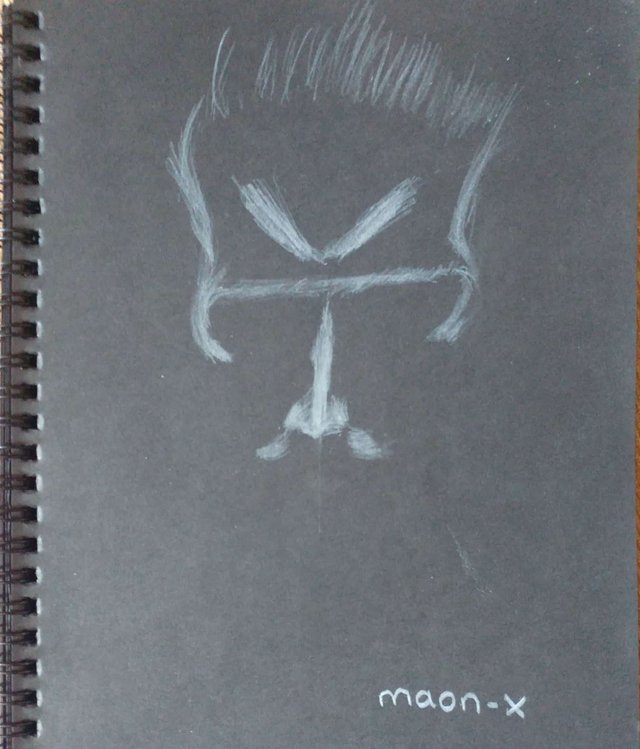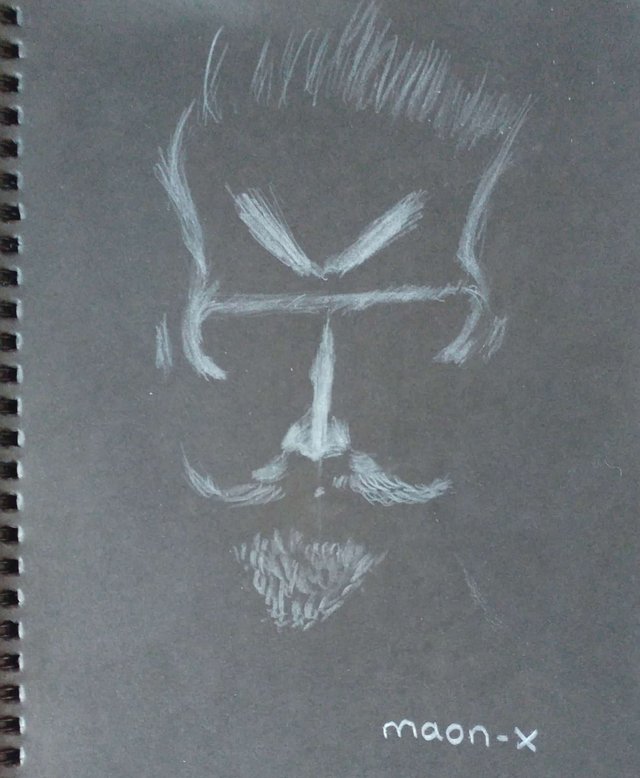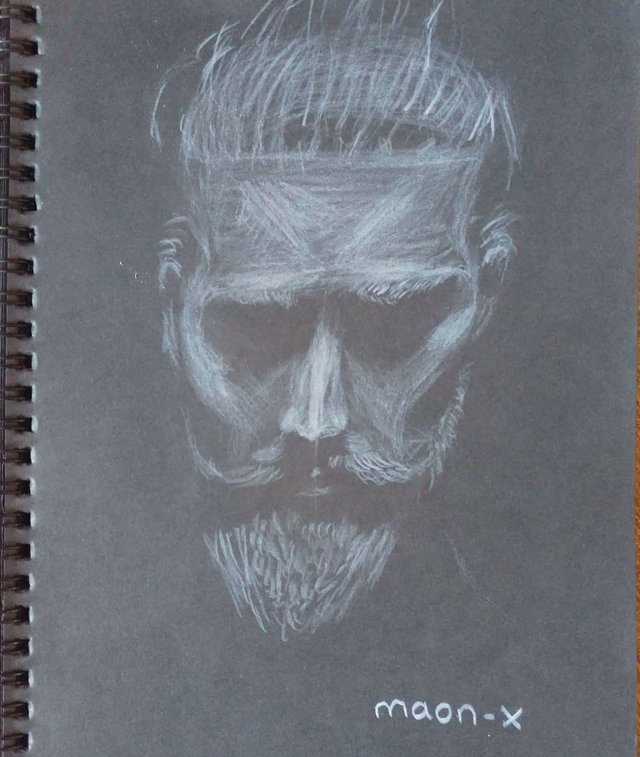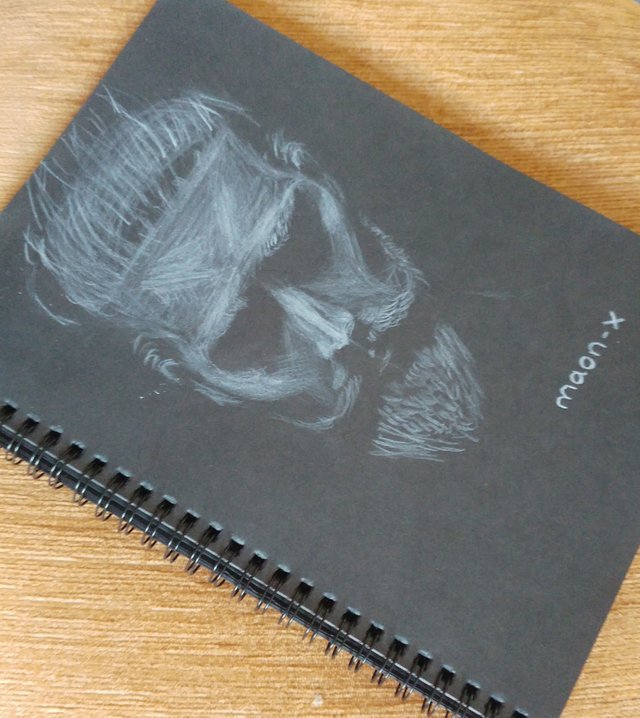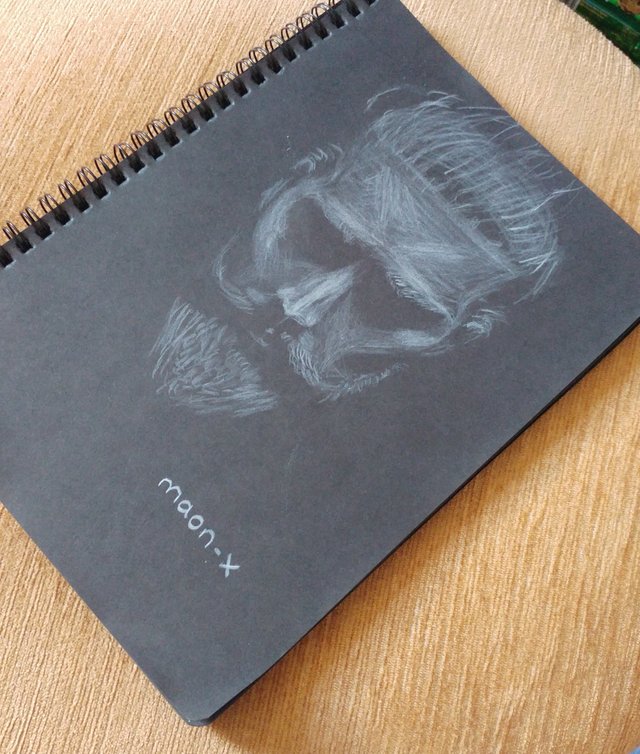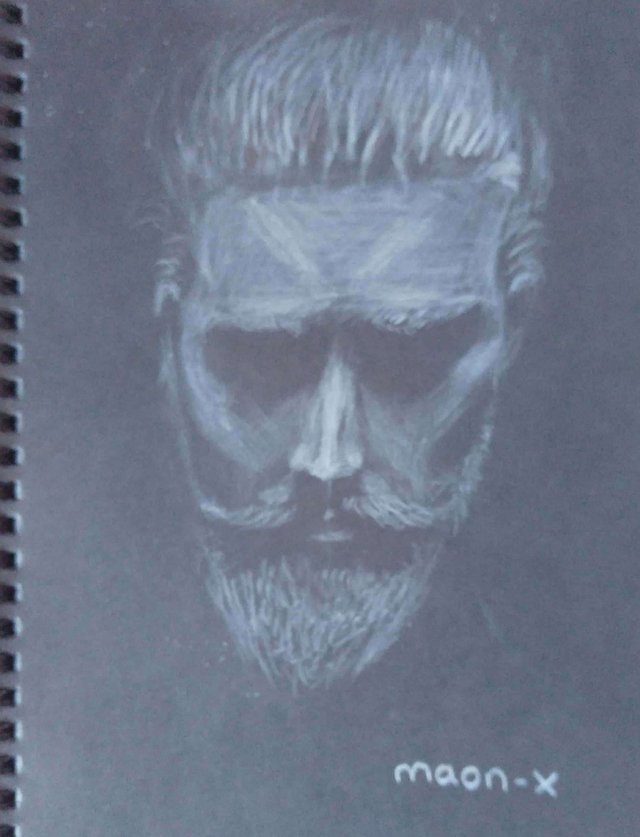 Kullandığım Materyaller:
Siyah Defter
Beyaz Kuru Boya Kalem
Silgi
Başka bir çizimde tekrar görüşmek dileğiyle..
Hoşça kalın.

Hello friends,
After a long break, I am with you again with a new study. In this drawing I tried to make a male portrait again.
Although it reminds me of drawing a logo in the first stage, I succeeded in revealing the shape of the face in the next stages.
I know there are shortcomings, but I didn't want to bother any more. Because sometimes it gets distorted as you try and it becomes inextricable. I didn't want to work hard to make sure that this picture didn't get between them.
I hope you will like it.
Materials I use:
Black Book
White Dry Paint Pen
Eraser
Hope to see you again in another drawing.
Goodbye.