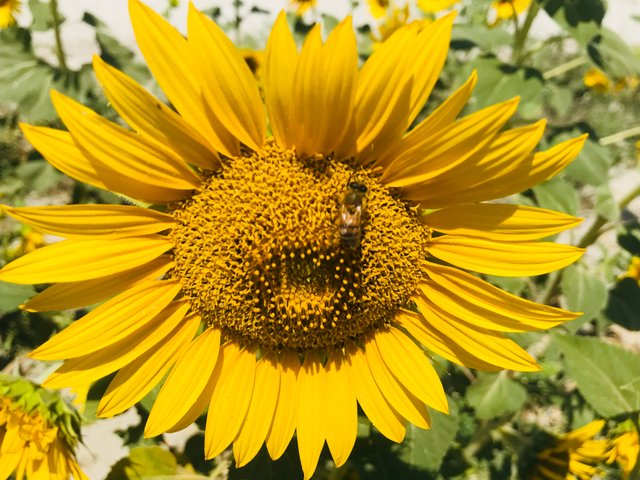 ello to everyone
today I want to talk about honey bees. the moon in the picture is the oil of the moon and the honey is alcantara in honey. alcantara moon is a plant with abundant oil yield which is resistant to arid climates. There are plenty of honey and pollen in the bees.
I can say that the first time I learned this job was very painful. we went to a different region of konya and took bee hives to the fields of seed moon flowers. they came to the search for honey, and the mastic splitting on the sunflower layer was blotted against them, and they found their way to their homes again. the average number of hives was 450 while the number of hives was 200. it was a great loss of labor. The year has gone to waste and a lot of bees have died.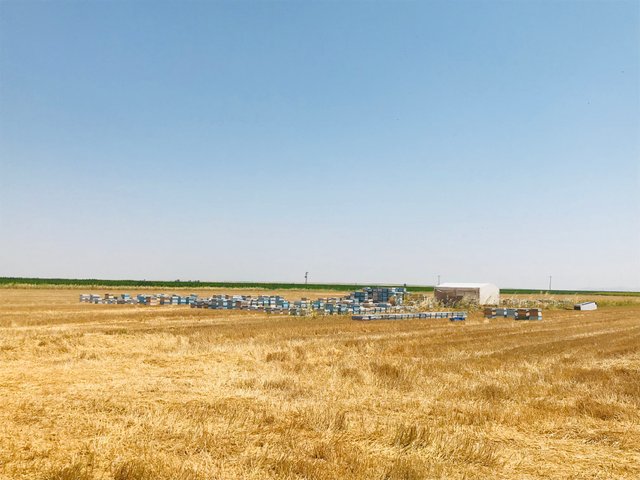 we have developed ourselves in this business as well as in every business. we are doing everything we can to prevent you from dying of bees anymore.
herkese merhaba
bugün de bal arılarından bahsetmek istiyorum. resimdeki ay çiçegi yağlık ay çiçegi olup arının bal alabilecegi alcantara cinsindendir. alcantara ay çiçegi kurak iklimlere dayanıklı bol yağ verimi olan bir bitkidir. arılar içinde bol bal ve polen verir.
Bu işi öğrenirken ilk zamanlar da çok acı çektik diyebilirim. konya'nın farklı bir bölgesine gidip tohumluk ay çiçekleri tarlasına arı kovanlarını götürdük. arılar bal arayışına çıktıgında ayçiçegi tabakasının üzerindeki sakızımsı salgıyı kendilerine bulastırıp kör oldular ve kovanların yolunu tekrar bulup evlerine dönemediler. ortalama 450 kovan arı varken kovan sayısı 200'e kadar indi. büyük bir emek kaybıydı. tün yıl boşuna gitti ve bir sürü arı öldü.
her işte olduğu gibi bu işte de tecrübeyle kendimizi geliştirdik. artık arılar ölmesin diye elimizden gelen herşeyi yapıyoruz.