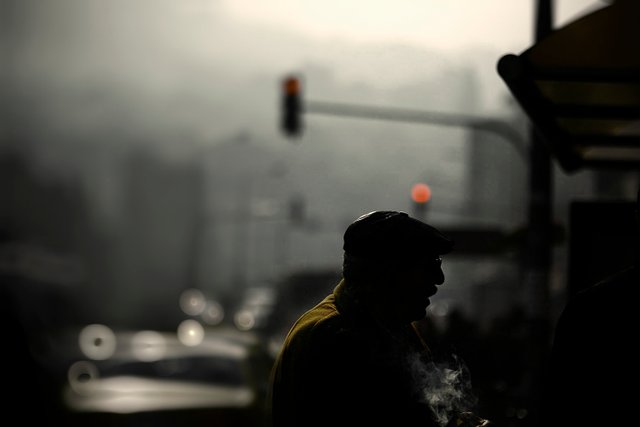 CANON EOS 5D - F2.8 - 1/6400 - 123mm
Bitmiyordu kelimeler
bitecek gibi de durmuyordu zaten …
her cümleyle aşağı çekildiğimi hissediyordum
Kan damlıyordu zihnimden satırlarıma
en uzak sokaklardan görünebilmek için
elimi kaldırdım ilk ve son kez
kaldırımlar görmedi ,
yollar tanımadı
herkes korkuyordu , korkuyordum !
Hayat , hayatsızlığın en sağlam ikiziydi sanki
Işığı bandırdım karanlıklara
izledim afiyetle , ağladım sonrada
sadece ben biliyordum
kimse bilmiyordu ,
görmüyordu sokakları..
şehirden kalkan son otobüse bindim
benden sonra
şehirleri de yıkmışlar
yakmışlar , parçalamışlar acımazsızca
unutana kadar herkes.
Ben ise
varolmayan beyinlere çizilmiş
varolmayan bir kentte
seni arıyorum kör gözlerle..
Ben Ceren ,
All photos , story and drawings are belongs to me. @originalcontent - @originalworks If you like my works please resteem and upvote.. Thank you for your support and valuable comments on my art.