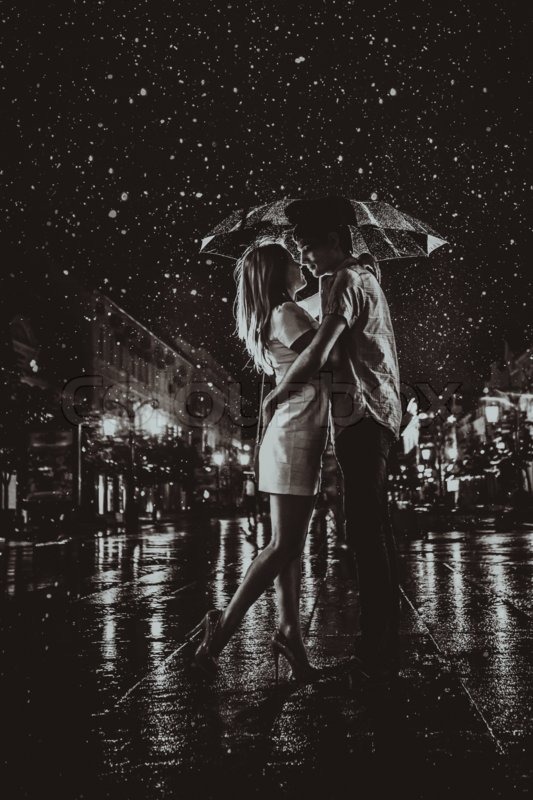 Photo Credits: Couple
Flicker -- there goes the light
So distant -- a lonely star
Drifting against the thick clouds
What a gloomy sight!
A sudden rain -- ravage!
Ears crying out of pleasure
As tiny oceans kiss the ill roof
Rusted by droplets of inexplicable emotions
Then a passionate squall was conceived
Numbed and tested my confident senses
With old muddy decaying cinnamon bark
Filth or fragrance? Who knows.
By the window was a bizarre sight
A woman of indescribable glamour
Moist by the grayish angry rain and unhappy tears
Parabolic shelter served no purpose
Out of nowhere came a guy
Chasing a fallen cherry blossom petal
Only to fall tremendously to the mud
As he gazes the wind kissing his beloved
A thunder flushed and the view has changed
Two ghosts waltzing in the dirty puddle
Needless to feel agony from happiness
Heedless to the dangers lurking in the rain
In an instant, I was pulled
From the imagination that has tricked
My senses under this mysterious rain
An illusion or a memory? Who knows
Young love is but a fire
Blazing in an open rain
Though reckless and wild
It will still give a satisfying warmth
The rain seems never-ending
And the night seems losing
But my young heart still hopes and sings
"Once more, let me relive those days"
---
Hello everyone! This is my official entry to @mashiliyanage's contest. Hope you enjoyed it :)
About the poem:
This poem tells the story of young boy who's been inlove for a very young age. It showed how the rain remind him of his past together with his special girl. Even if it was a young love, the boy wishes to relive those days with her. This tells that love is beyond age and anyone is entitled to feel it. Have a good day :)