Consolidating Various Steem-Engine Tokens
Do you have a list of various air-dropped tokens for which you don't know where they came from? Like I do ...
Well, here is the list: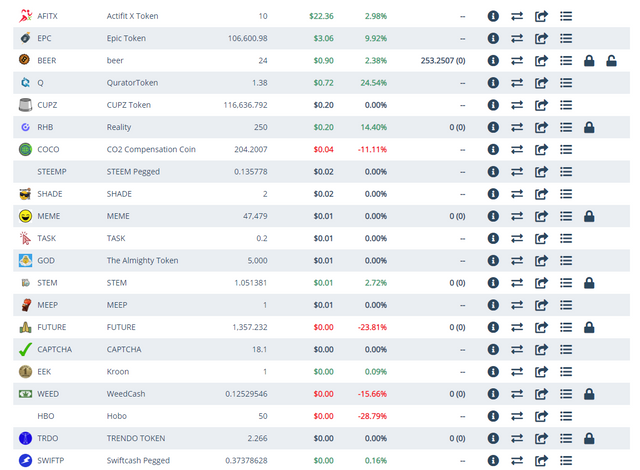 Exclude AFITX and BEER from the following exercise, please.
---
Selling all not needed tokens
With not needed I mean all tokens that I have no intention to keep, I don't know anything about or both.
It won't be much, of course. Except that the list of held tokens will be much shorter.
Let's start...
---
Many sales later ...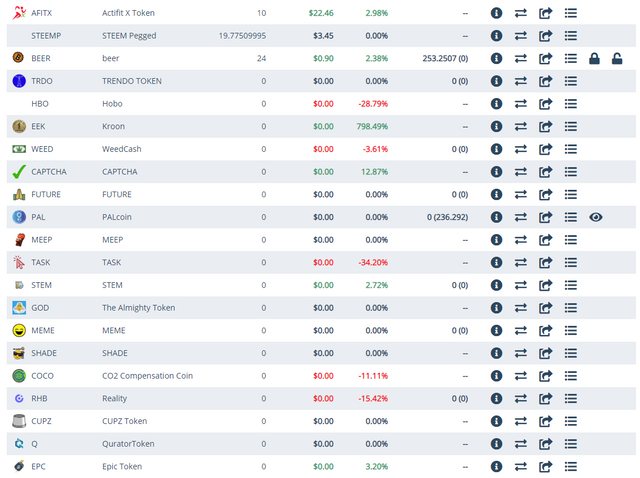 ---
STEEEMP before sales: 0.135778
STEEEMP after sales: 19.77509995
What will I do with this huge amount of SteemP? Vest it, retire and live off dividends?
Nope, I will test a newly found service. But that's another story ...
---


Join Actifit program, stay fit and earn crypto - STEEM, AFIT, AFITX, PAL, SPORTS, ZZAN, ...
Vote for Actifit as a Witness
Official Actifit links: Discord | Website | Android app | iOS app | FAQs | Text Tutorial | Video Tutorial
Disclaimer:
I am a long-time Actifit user and ambassador for the program. Please, ask me anything about it.


Better and better
---