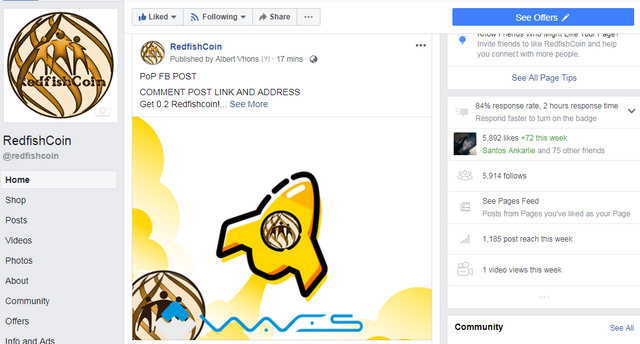 Now you can join the FB PoP posting
Get redfishcoin by posting in your dashboard or on your social media!
Link: fb.me/redfishcoin
Promote Redfishcoin at Facebook!
And good news is you can get redfish FREE via PoP
Check here: Proof of Participation Post
Redfishcoin Earnings!
hold minimum of 100 Redfish to earn 3% monthly Staking!
hold minimum of 500 Redfish to earn 5% monthly staking!
Hold minimum of 1000 Redfish to earn 7-10% monthly staking!
Get Free Redfishcoin Via PoP