On Leaving Tips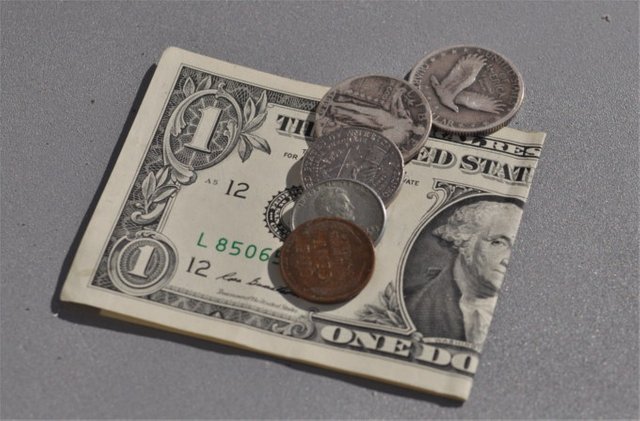 Have you ever had a craving for a restaurant style breakfast?
I was camping in the Upper Salmon River Valley at the base of the Sawtooth Mountains. I had my cooking gear but I decided to splurge and treat myself to a restaurant style breakfast.
It had been several years since dined in a restaurant and I was really looking forward to the treat.
So, I drove into Stanley, Idaho and found a wonderful restaurant in the center of town. Apparently, I arrived after the breakfast rush and was the only customer.
The waitress pointed me to an out of the way booth and phlumphed down the menu and hurried back to the kitchen without saying a word.
I waited an unpleasantly long time for her to return and take my order. She had an air of distress as if she wasn't quite sure how to do her job. She mumbled as she took my order and disappeared into the kitchen again.
Finally after about twenty minutes she reappeared and plopped down a dish that had runny eggs, scattered hash browns and burnt toast. It looked at if it were the first dish cooked by a fourth grader. She hesitated for a moment, then, without saying a word rushed back into the kitchen.
I took a bite of the runny eggs and they were disgusting. It was like the cook didn't even look at the food while he scraped it along his grill.
In general I leave a 15% tip for average service and 20% tip for great service. I occasionally leave a 10% tip for mediocre service. I would give a 5% tip as a sign of disappointment with the meal.
I need to repeat, I was really looking forward to the meal. It is not just that the plate was perhaps the most disgusting meal ever thrown in front of me. The differential between my hopes for the breakfast and the actual meal was so large that I decided to just leave the change. This restaurant was down to a 5% tip.
So I waited for the waitress to return and give me my bill. After several minutes I stood up. I went and leaned over the counter to see that the waitress and cooks were watching the TV.
The staff thought that their TV show was more important than their customers; So I made the firm decision to leave no tip, not even the change from the bill.
So, I tapped on the counter to get their attention. I paid for the meal at the cash register and walked out with my change in hand.
To keep this short post from getting too long: My 9/11 story is that I was served runny eggs and I didn't leave a tip.