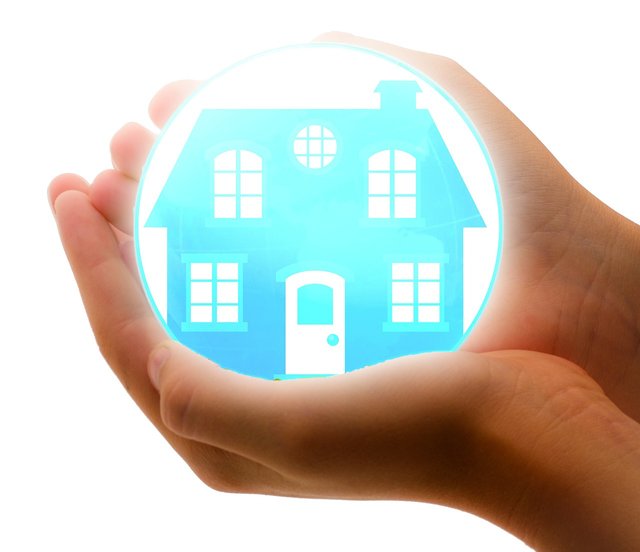 The trend of tiny homes has exploded in the last several years, you can now find a variety of different tiny home communities across the US. When it comes to the motivation for many in making the decision to enter the tiny home market, money is a major factor for many people. A number of areas around the world are experiencing a real estate bubble and rental crisis, leaving many to look for alternative housing options and therefore helping to fuel interest in the tiny home movement.
Instead of spending hundreds of thousands of dollars on a traditional home like many would, then putting themselves in debt for several years, tiny homes offer a more cost effective approach anywhere from $10,000 to $25,000 or more. The tiny homes are easy to be customized and because of this it's really easy to create a dream space for a reasonable amount of money; you just need a place to put it.
When tiny homes first started gaining popularity, a number of jurisdictions had issues with them because of the zoning regulations, but it seems that most areas have found a way to make room for them.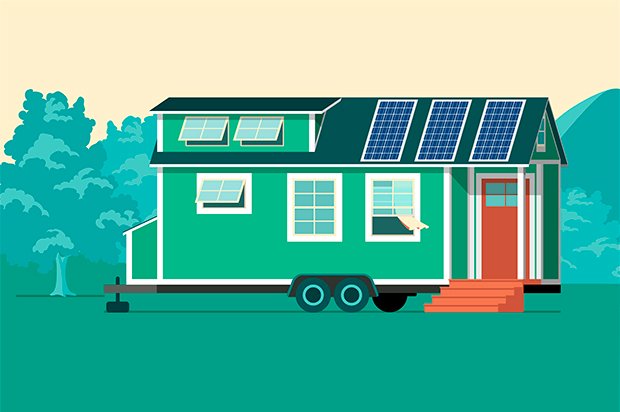 Detroit is said to be the poorest big city right now in the US and tiny homes there are offering lower income individuals a chance to get into the housing market where they otherwise wouldn't have had one.
Cass Community Social Services, a nonprofit from the area, has backed an initiative to offer citizens in the area an opportunity to take part in a rent-to-own program for one of their very own tiny houses.
The project is looking to help people living in poverty to acquire an asset for themselves and to become homeowners for the first time. The rent under the program is estimated to be around $250 and after several years the house will be fully paid. For those who might never have been able to dream of owning a home in their lives because of the high cost these days of traditional homes, the tiny home movement is providing them with a creative solution.
The tiny homes for this Detroit project are funded entirely by private and voluntary donations. Because of the tiny size of the homes it tends to promote a simpler lifestyle (less clutter), and the small size also helps to keep the cost of utilities down. And Detroit isn't the only city where there are initiatives like this taking place.
The program is also offering residents financial literacy classes and home maintenance classes at their community headquarters.
Aside from the better deal in cost when it comes to tiny homes, advocates of this shelter lifestyle also mention a few other benefits as well that motivates them to live this way: self sufficiency, less maintenance, reduced carbon footprint, and offers better mobility (for mobile tiny homes).
At the moment, the most dense tiny home populations in the US are said to be in California, Texas, Florida, and Colorado. But you can find tiny home communities in many other areas as well across the US. It's estimated that there are at least 10,000 or more tiny homes in the US right now and many of them have gone to help the homeless, veterans, and others in need and living in poverty.

Pics:
pixabay
SunshineVector via Shutterstock
Sources:
http://crosscut.com/2017/05/seattle-homeless-build-more-tiny-homes/
http://www.fresnobee.com/news/local/community/clovis-news/article154312004.html
http://www.cnbc.com/2017/02/02/tiny-houses-grow-in-popularity-yet-drawbacks-abound.html
http://time.com/4039249/detroit-poverty-rate-census/
https://www.usatoday.com/story/money/2016/05/18/recession-millennials-tiny-home-house/84284316/
https://www.fastcompany.com/40425765/these-tiny-houses-help-minimum-wage-workers-become-homeowners
Related Posts:
San Jose Embraces Tiny Homes To Combat Homelessness
https://steemit.com/homelessness/@doitvoluntarily/san-jose-embraces-tiny-homes-to-combat-homelessness
Researchers Say Tiny House Villages Are The Next Big Housing Trend
https://steemit.com/tinyhomes/@doitvoluntarily/researchers-say-tiny-house-villages-are-the-next-big-housing-trend
Pilot Backyard Program In Portland Seeks To Find Homes For The Homeless
https://steemit.com/news/@doitvoluntarily/pilot-backyard-program-in-portland-seeks-to-find-homes-for-the-homeless
Students Come Together To Build Tiny Homes For The Homeless
https://steemit.com/news/@doitvoluntarily/students-come-together-to-build-tiny-homes-for-the-homeless