TIL that NASA recommends air-filtering house plants since we don't go outside anymore!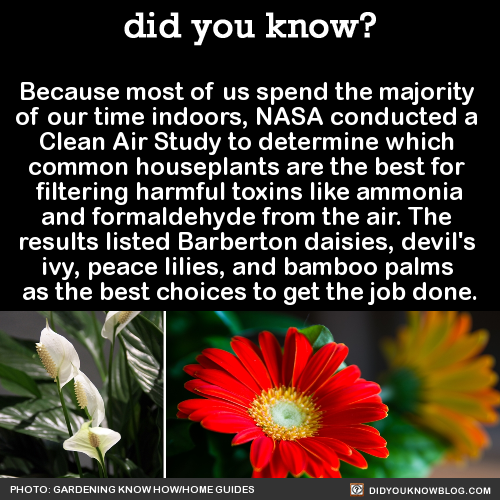 okay so i think most of us are guilty of this - we spend way too much time indoors!
in times of online shopping, pizza delivery, skype meetings, vietual reality and even grocery delivery - who needs to gout outside anymore to buy stuff, meet people, or even experience things ? 
Due to this exact reason, NASA is now recommending to equip our house with more air-filtering plants, since we all don't get enough fresh air normally. 
I actually think it's quite funny that they now recommend to bring a little bit of the outside INTO our homes - since no one Likes to go outside anymore. Lol.