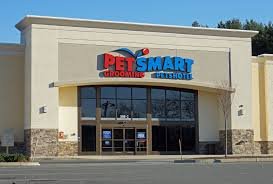 My family and I don't really participate in Black Friday shopping all that much. In fact we don't do it at all except for maybe the occasional purchase online. However, yesterday (Black Friday) we noticed that our poor Horned Lizard and Arizona Toad (you can read about them in some of my previous posts) had not eaten in a little longer than usual, so we decided we would have to get them food, today.
So, we went to the place that we always go to in order to get them their food, Petsmart. Only Petsmart would look very different today than any other time we have ever gone there. We got there shortly after the store opened yet there was still a line at the front door... I couldn't believe it. Are people really this excited to get good deals for their pets?!
When we got inside, the shelves were mostly bare. There were "sales" signs everywhere and everywhere there was empty shelf space. The store itself was packed with people. They were carrying dog beds, cat beds, dog toys, fish aquariums, and in some cases... dogs and cats themselves!
I knew some stores get down right crazy on Black Friday, I was didn't know Petsmart was one of them. After what seemed like an hour, we were able to get out of there with our crickets and mealworms for our precious creatures. A trip that normally takes less than 15 minutes by the way...
My big takeaway... people really do love their pets!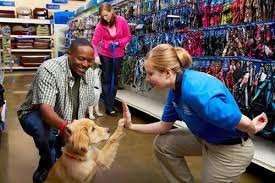 Does anyone have any crazy pet stories they would like to share? Leave em in the comments section!
Live well my friends!
Image Sources:
http://www.chainstoreage.com/article/its-official-petsmart-go-private
http://www.fyvor.com/coupons/petsmarts/
Follow: @jrcornel