Today, I learned about a "Bolder Wagen" ("Bolder Wagen" , no, I didn't misspell it - it's Dutch.) or an Electric Hand Cart.
I was busy when hub said; I should check out what's on the facade. When he does that am sure that's something I shouldn't miss cause it's either something funny, new or unusual. This is what I saw.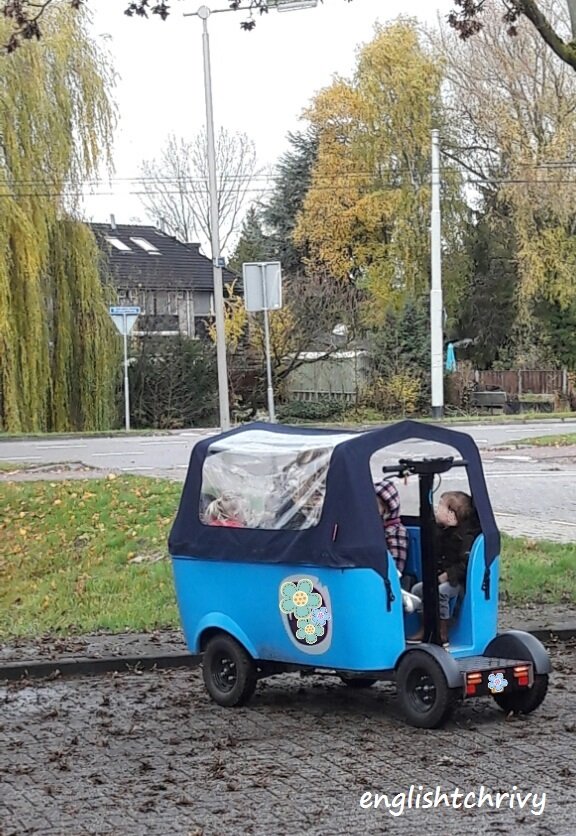 Taken with a Samsung Galaxy A3 2016 and ony shared in Steemit.
It's the first time I have seen it. Day care centers use this to bring kids to shops to buy them food during recess. Every kid has a seat belt they could wear on their hips to keep them on their seats. Since it easily gets dark here, it has a front and rear lights as well as turn signals and a bike bell.
It could go 15 km/hr the fastest. I saw it took off and hub and I had quite a laugh at how slow it went and I surfed the net to see how they call that. It's new. They used to use a hand cart which is pulled by two adults and this one is another product of their innovative geniuses.
The plastic roofing is detachable and is very handy to keep the passengers dry for it is often pouring on this side of the earth. The height of the segway matched with the cart provides the driver a good view of the road and the kids inside keeping them all safe. The designer took the traffic rules and situation in schools into consideration when they executed the design. Driving on curved pavements is also a piece of cake for this vehicle because it's maneuverable . It was fashioned to be so - to be able to meet the number 1 traffic rule in the Netherlands - "Hinder no one on the road, bring no one in danger when on the road."
In summer, we get plenty of sunshine so the plastic roofing comes off. It goes on the bike path and may only use the pedestrian lane to cross on the road.
It may park on normal parking areas though.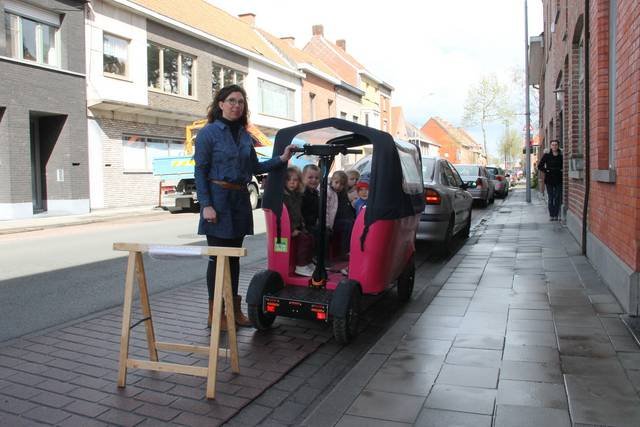 Is there anything such as this in your country? What's the traffic like in schools near where you live? Do transpo -designers take kids' safety or everyone's safety in consideration on your side of the earth?
---
---
BREAKING NEWS: The Winners of The Steemit Culinary Challenge shall soon be announced.
---
---
I usually blog about cooking, gardening and photography and if you happen to be interested in all of those, too .
FOLLOW ME @