Last week I started a new tag #thursdaytreats. I will upvote and resteem the post of anyone who participates and uses their first tag as #thursdaytreats and mentions me in the post.
Thursday Treats could be what you had for a meal, a recipe, a special drink...whatever you can eat or drink.
I'm pretty laid back so no strict rules except the norm- text and photos original.
Putting your link on this post would be great so I don't miss you.


---
My Thursday Treat is a pan of Date Squares.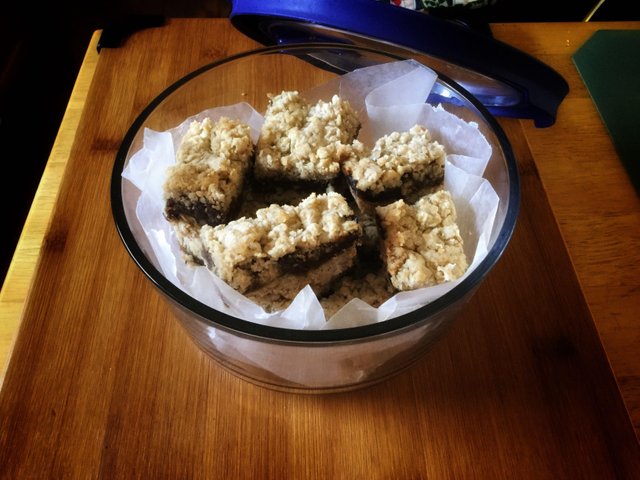 Date squares have always been a favorite of my sister and me. If I know she is coming for a visit, it is one of the deserts I try to make ahead of time so we can enjoy them with a steaming cuppa tea.
I try to cut back on sugar and find the date squares in the grocery store are too sweet.
Date Square Recipe
Preheat oven to 350 F.

Grease 9X13 baking dish.

Soften pkg of pitted dates on stovetop.

2 tsp. Vanilla when softened.
~ Before combining the crumbly mixture to cover the top and bottom of the dates, the dates need to be soft and mushy. I buy a 500 g pkg or block of pitted dates then cook at medium heat for about 5 min. You will need water to cover them. In no time they will soften up. Stir until mushy, add the vanilla and set aside.
Mix together:
2 Cups Flour

2 Cups Oatmeal

3/4 Cup Brown Sugar

1 tsp. Baking Soda

1/3 Cup Butter or Shortening ( blend into mixture)

2/3 Cup Cooking Oil

Pinch of Salt (optiona)
Mixture should be crumbly. If mixture seems too dry add a little liquid such as milk.
Place half of crumbly mixture on bottom of greased baking dish and pat down.

Put the softened dates evenly on top of the bottom layer.

Cover dates with remainder of crumbly mixture.
Put in preheated oven and cook approximately 25 min.


Softening the dates.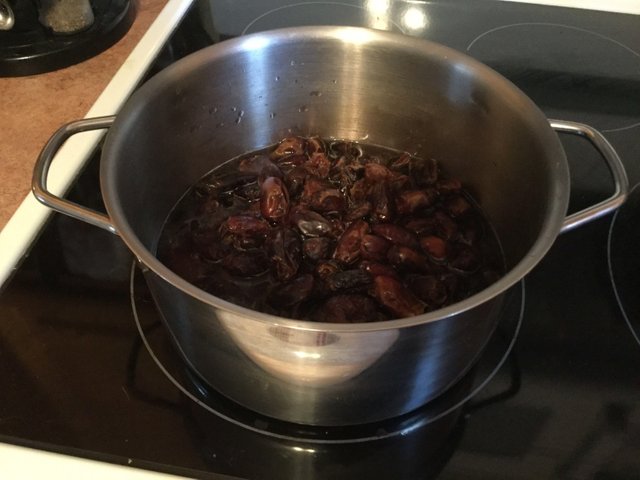 Putting the layers together.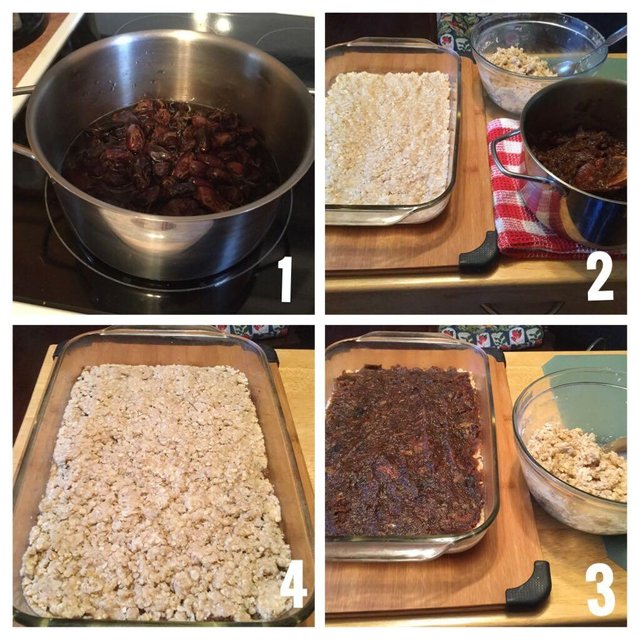 Cutting into the cooked date squares.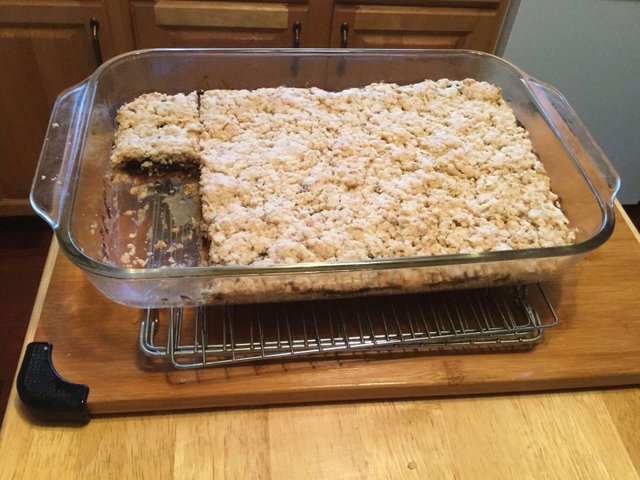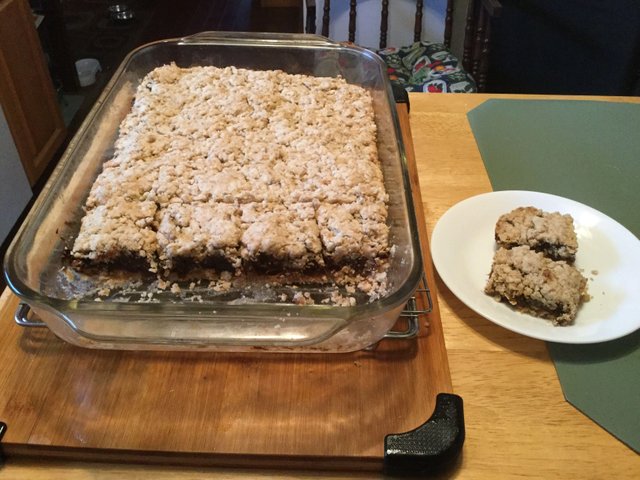 After letting the date squares cool, I cut the whole pan into squares - keep half in the refrigerator in a covered dish for immediate eating and freeze the rest for later.
Enjoy this rustic cooking in the cold winter weather.
I'm looking forward to seeing your Thursday Treats.


---