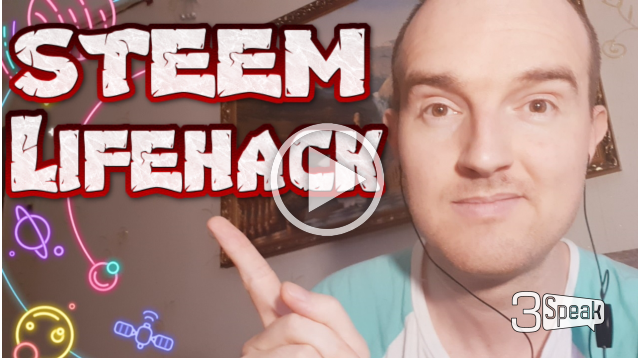 ---
In this video I talked about how to grow and improve in steem for newcomers.
More and more of them are asking me about how to get support here and I decided to record this video to always send them the link to this to make them understand how.
I've been on steem almost 2 years and half and I learned enough about this awesome community.
The first rule that you always need to remember is : ''To give before to get''.
---
I mean by that, that you have to do something for the community to get the support back. Why people should support you if you are not doing anything for them. Steem is just like life, without doing something we will not get anything in return.

Ask yourself :
---
Am I promoting my posts and videos in other social media and forums ?

What I did to get noticed by the community ?

Am I commenting, resteeming and interacting with steemians ?

Did I learned enough about this blockchain ?

Do I know about all the applications, communities and tribes ?

What's the value of my content and what's my goal ?
If you don't know the answer of those questions or the answer is negative, so don't even think about the support that you are looking for.
---

Learn about all the dapps we have and use and promote them : https://steemapps.com/

Take a look at all the tokens created on : https://steem-engine.com/ and earn tokens with front ends.

Join communities in discord and get in touch with steemians.

Learn about how steem works and what applications, communities and steemians want from you.

Keep posting quality content and learn to be professional.

Improve your English in case you're non native speaker and posting in English.

Bring your community from outside steem to steem, in case you don't have it, start creating it !

Anyway, I said maybe more in the video, so watch the video to learn.
---
And trust me, when you do all that and you will understand what's good for you, you will get support for sure and you will not even have to ask for it, but just create and enjoy your steem journey. ☺
I'm actively promoting steem in twitter, you can join me there : https://twitter.com/Clixmoney1
I'm promoting it in reddit as well, so you can check my page here : https://www.reddit.com/user/bsadel
I'm promoting in a lot of crypto forums and you can check the activity in this one : bitcointalk about steem
I'm promoting it to my over 2k friends in facebook and my group with more than 16k members here.

You also can participate in this : Think about STEEM
---

---
▶️ 3Speak