I am sitting at my daughter's bedside humming "Make you feel my love" as she falls to sleep and planning a post for later. An older article came to mind and when I found it, I noticed it was from January 4th, 2018, the all time high times. Remember them?
It is a pseudo-fiction piece and was interesting to write at the time and I think is still largely relevant to my life and maybe to others also. Time is always streaming, what we do in the flow matters and if we aren't careful, our routine will cage us into a lifetime of self-imposed slavery.
I will write something fresh later. Some people don't like reposts, for me it is about relevancy either personal or situational and when it comes to writing non-Steem material, I tend to try and keep it in an evergreen format, something that stores value, if only of the personal intrinsic kind.
I wonder if once day someone will travel through all of my posts and turnover a stone of importance. Unlikely perhaps but who knows what will catalyse and spawn a thought of value.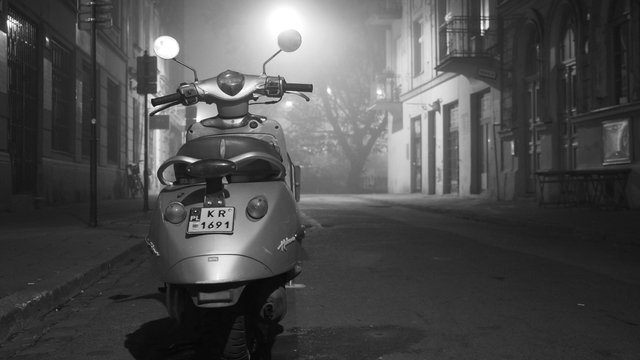 ---
Meeting me, meeting you
***It's really nice to meet you, please, take a seat.***

For now, just let me speak, you can have your turn in a moment. I just want to tell you a few of the observations I have seen as I have been watching you a long time now. Honestly, you aren't doing well, not as well as you could be and probably should be. You have been neglecting so much, and not learning anywhere near enough. I know, you have excuses.

Yes, excuses. No time, health issues and a lack of resources but, even with all of the challenges. If you just pay attention, listen to yourself rather than the voices of others, you would be enjoying life a lot more, you would be creating so much more, you will be creating a foundation.

I watch you, but I question why you take every situation you are in so seriously, why not relax a little, unwind, enjoy the company of friends without judging them or yourself on what you do. Experiment more, not every relationship you get into needs to be suitable for marriage. Honestly, if you looked closely, the ones you think are one way, are likely not.

You are spending too much time being entertained, not enough building skills. Is one more level or rank really going to matter in five or ten years do you think? Watching one more formatted movie or series going to improve your life? you are limiting your future by wasting the now.

You don't judge well, though you think you do.

Can I speak now?

Look at yourself. Look at the time you spend working, the times you miss, the hours of potential enjoyment that flash by while you think you are building a future. Are you really so different to me? Are you doing and learning what you need to to be in a better position. What are you neglecting?

I have been watching you too you know, you judge me but often fail to look into the mirror and see yourself clearly, see that you are serious too, too serious most likely. You want to do so much yet fail to enjoy the moment with your wife and child, preparing for a future that may never come. Aren't you the fool? Working instead of living?
If I was in your position, I would enjoy the moments more, spend time chilling out in front of the television, gaming a little, buying some nicer clothes. You are slipping, letting yourself slide, that belly the shirt no longer hides need not be there but, you aren't finding the time either are you?

You wear yourself thin, sleep too little, eat too much, exercise too little, work too much. Yes, you are learning a lot and perhaps it will pay off, but what will be left of you to enjoy what you are creating. You are trying to make up for the past by rushing in the now, is it going to end well?

You judge me with hipocracy.

Excuse me, I couldn't help but overhear, do you mind if I sit and speak?

You are both fools, clever fools, too clever for your own good. Look at me, this is where it leads. A body neglected and ravaged by time and neglect, a wife lost, a distant daughter all because of a past where I tried to create a future for them. For us.

You are a fool for not learning when you can and, you are a fool for not taking some time to enjoy the moments. Life speeds by faster as it goes until you reach this point I hold now, freefall. I didn't look after my body when I had the energy of youth and dismissed my mind when I had the chance to grow. You both live in fear of the past and of the present, but mostly, the uncertanty of the future.

There are no guarantees but this is where you are headed. Illness through physical laziness, poverty through a lack of work and loneliness through the neglect of those in your life, the people who you care for and care for you.

You, young lad, you are wrong, work is all there is. It is what makes this life worthwhile, it is the creative force of constructed beauty if used as such. Your body takes work, your mind takes work, your relationships take work. You want to make this world better? Discover what is required, and work at it.

And you, you are wrong too and are old enough to know better. Did you not learn from observing him? Why are you so serious, why so few smiles, why the judgement still? Age obviously doesn't bring wisdom, awareness does. You are unaware but perhaps waking up. Open your eyes and you may not become me.

Look at me, is this your future, or only mine? Now judge.
---
Taraz
[ a Steem original ]
---
View this post on Steeve, an AI-powered Steem interface