I am first and foremost, a content producer on Steem and while this may not always be the case, this is where I currently enjoy myself the most. I know that a lot of people are pretty negative on the amount of internal Steem facing content that gets produced, but at least for me, this is where I like spending my mental energy, as well as my creative energies.
If you want your children to be intelligent, read them fairy tales. If you want them to be very intelligent, read them more fairy tales.
Einstein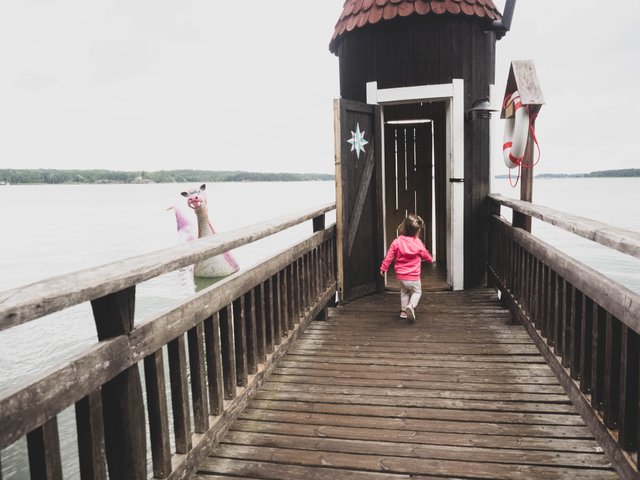 I am far from intelligent and I am extremely poorly read, but what I do generally excel at is when given some variables to work from, imagining where they could lead from there. This isn't necessarily about accuracy of prediction, just the ability to extrapolate information outward along various paths. With limited artistic craft, this is still an artistic pursuit.
The reason Einstein recommended fairytales is because it builds imagination, however he did say read fairytales, not watch fairytales. This is a very important distinction because while one guides the mind to create a fantasy world, the other feeds the mind and keeps it passive. More detail on that can be for another post, or a repost perhaps as I think I have one along those lines.
What I find though is these days people are decreasingly good at imagining what the future might look like, the same skill that is required to build a world upon a fairytale frame. The difference between fairytale and reality is that instead of components of a fairytale to build from, we have information available in our present that has an often traceable history. Using these blocks with their individual histories in combination can point to potential outcomes for the future.
This is experience talking.
 
Literally.
Experience is having the history with various subjects and events and understanding how they have moved and progressed over time and, where they could lead in the future. However, never confuse age as experience (especially these days) because so many people have lived sheltered lives that time passed for one is not equivalent to that of another due to the fullness or emptiness of life content.
But, I digress.
 
Or is it regress? Whichever it is doesn't really matter because while I write I am able to process my thoughts and each word created influences the next and, inspire many more. The more I write, the more I can write and the more I explore, the more I discover and the cycle goes on and on. But, this isn't for everyone.
A lot of people on Steem feel that Steem has failed because it hasn't inspired content creators to create yet, I quite strongly disagree because if one is actually creative, the framework is not required at all, just a few building blocks. This is akin to a painter only needing the primary colors and a black and white paint to darken and tint to mix the world of all colors. Or how the same notes can be used to build a classical or a jazz piece of music and everything in between.
Jazz music isn't for everyone and for many, they dislike the seemingly unstructured mess and cacophony of sound that assaults their ears. While someone else listens and hears the subtlety, the nuance and the combination of notes that blend into - a fairy tale.
Once upon a time before MTV, lyrics were not the story teller in the music, it was the music itself that would create the mood and inspire the imagination to create. I think Vivaldi's Four Seasons is a good representation of how a story is weaved through music alone. I think that these days there is far too much targeted content for ease of passive consumption and fast thinking.
Besides it being in my nature, I can actually control my presented thoughts when needed but generally choose not to as I would rather freestyle think and present a piece of art where the audience gets to discover what is important to them, not be told what to look at. A joke that requires explaining is no longer funny, a painting that is obvious loses its depth and a person who is predictable loses their mystery.
I am predictable.
 
People know what I am going to write about most of the time however, how I write about it and the examples I use hopefully are varied enough that a reader can extract value from it, even if they are well aware of the subject matter themselves. I hope that there is enough ambiguity that people have to use their imaginations to close some gaps and use the block given in combination with what they already hold to predict the future. This is not common in a world of fast-food content and how-to lists.
But why would I be common?
 
Think about the movies you enjoy the most, the ones that stick with you - are they the ones where you can predict the ending, or the ones with a twist? Even the stories you know well can bring surprises in the retelling as the presentation breaks expectation, creates cognitive dissonance between what one "knows" and what could be known.
There are a lot of smart people in the world yet, how stupid must we all be to not be able to imagine a world that actually works and then, build it. This is the problem with a lack of imagination and the reason history keeps repeating as instead of rearranging the building blocks of the known to create a new form of music, we rebuild what we have seen before, lived before, despised before.
But it is familiar.
 
You might know it all, you might have explored every path and have all the answers yet - if you aren't having fun how creative are you? What I find is that the people who get bored in this life are the consumers because they are unable to imagine different than what is fed them or to create amusement for themselves, so they have to rely on others to be entertained.
Consumption is necessary. It is food, it is energy.
 
And like energy, if you aren't using it actively, it will dissipate passively. If you aren't inspired to think, act and create after finishing what you consume, you have likely lost your imagination.
Go find it.
 
This is Steem, there are plenty of places to look as this is the land of magical money, potential treasures, undiscovered innovations, digital wildlands and thousands of characters each with their own history and story to tell.
It is a land of fairytales - and some of them may just come true.
Taraz
[ a Steem original ]