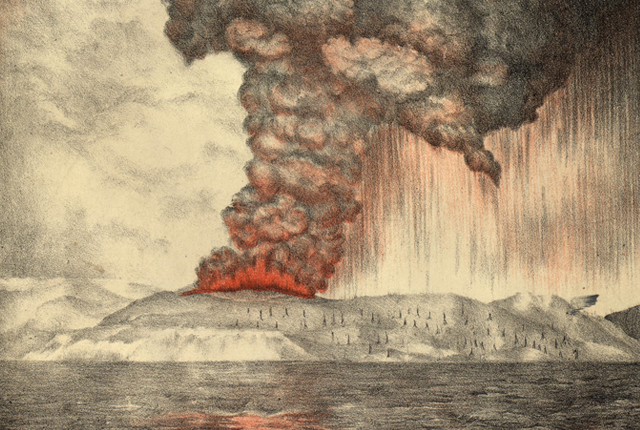 [This is in the public domain]
The blue light from the window above my bed cast a sea-sick glow on my sister's face.
Her face.
Drawn tight with age, or was it weariness, like she'd been holding a lemon-slice in her teeth for half her life and eventually forgot it was there.
I had to write this down. I reached to my drawer and fumbled around for a pencil and pad. Maybe I would draw her. If she would only sit still. If she wouldn't leave.
"Lily…"
I stopped. She wasn't looking directly at me. She spoke it like it took all her strength to do so.
"Nadine?" I closed the drawer and re-assumed my position in bed. I guessed that Nadine was mad at me for moving so much. I should be resting, I thought.
"Lily, you put your pad and pencil in the closet yesterday."
"Yesterday…"
"You said you were done writing."
I laughed. "Well, that's silly!"
Nadine didn't look humored. She turned, but she didn't look at me. Her gaze was focused on the weather-beaten pane over me, so I could see the underneath of her eyes, all white and shadow. I lifted myself up and swiveled to drop my feet on the floor. Nadine glanced at me.
"What are you doing?"
"Well…" I didn't want her to stop me, so I spoke slowly to stall her. I slipped my feet in my bunny slippers, these pink, weary things. "I'm going to get my writing supplies."
"Lily…"
"What?" I sat back down. "What's wrong with you?"
Nadine got up from her wicker arm chair and locked my bedroom door. She turned back, alighting beside me on the bed, and took my hand in hers. The skin was not quite wrinkled, but wavy, like dried water on a book-page.
"Lily, I love you."
I searched her for some meaning. She wouldn't look straight at me. I'd forgotten about drawing her, the moment gone, replacing that urge with a new one, to hug my sister, my aging sister, and tell her that whatever was wrong would be right soon, just as the Lord designed it.
She said "I adore days like these. The days you remember my name."
"Why wouldn't I remember your name?"
"I really don't want to do this."
"Then you don't have to."
Nadine started to laugh, but I could tell it was to keep from crying. "You don't even know what I'm talking about."
"Well, no. But I know that it doesn't make too much sense to do something you don't want to if you don't want to."
"What if it's eating?"
"You don't have to do it?" I laughed, more for her sake. "You'd die, but…"
"What if it were for me?" Nadine's face firmed up again. "Or what if it were for you? I would want to do it."
"You wouldn't have to."
"You don't get it." Nadine stood, walking to the closet.
"Are you getting my writing supplies?"
"Yes, Lily. I…" Nadine stopped. Her hands swung by her sides, like puppets, not with cut strings, but with a dead puppeteer.
"Nadine?"
She turned. Her eyes gave up their waters, streams cutting into the dimples as she smiled. "What is it, my sister?"
"What is it you don't want to do."
And then I got it.
My writing supplies weren't in the closet.
I remembered.
"Nadine, my writing supplies aren't in the…" and then my pillow burst into feathers at the call of the pistol in my sister's hand.
I rolled out of bed and onto the floor with a painful thud.
I could see my pencil and paper under my bed. I reached for the pencil.
"Lily? I'm so sorry."
"Nadine?" I screamed it. My throat hurt. I crouched on the floor, angling away from her.
"Lily, listen…"
I stood then rushed at Nadine with the pencil.
It didn't sink into her arm, but hurt her enough to make her drop the pistol. I shoved her against my bedroom door, bent down, swept the firearm off the floor. It felt cold in my fingers. I trained it on her.I hated the way she cowered under its glare, like she didn't feel its power just moments previously, when I was the hunted.
"Lily, let me expl-" and the top half of her head detached from the rest. She slumped against the door.
I wanted to be upset. I wanted to feel betrayed or heartbroken. I wanted to hold my gut and lurch on the floor like they do in movies because of how horrific it was. The blossom of brain matter that now decorated my door. The dead sister
I'd known all my life.
The one I'd never see again.
But none of that hit me.
I reached under my bed and got my pad of paper out. I sat on the edge of the mattress and opened it about halfway through.
---
I'm not getting any better.
9/18/06
Nadine wants to help and I know, she's trying her best. But I'm not doing well. I feel like God has abandoned me. I feel like I'm a new person constantly. There's never a feeling of alighting in one place, one shelf of my consciousness, before the whole thing comes down again.
What is the soul if I can't even remember my own sister?
12/24/08
The episodes have gotten worse. Whole weeks reset now. I lose walks in the park and time with my kids to a blackness that has me awaken a new person. I wonder if there is anyone who would prefer this. To not remember a lover or death or life at all, and wake up new every morning. Wouldn't they realize, though, that to live again every day is to die every night? I feel like I'm dying every night. And I don't want to forget any of this.
1/01/10
Jesse says he can't do this anymore. He says he's taking the kids. He says if I get better, he'd be waiting, but the pain has been too much. I understand, but it hurts so much.
I still would rather remember it.
1/02/10
I'm writing this so I'm not surprised when my sister tries to murder me.
I asked her today to take my life. To assist my suicide. I wouldn't remember not wanting to live when I awake, when the day finally comes, so it's crucial that I read this.
She said she didn't want to and I slapped her. Hard. I knew I hurt her, deeper still than the mornings where I can't remember her name. Just this past Friday, or was it Thursday, I believed myself to be a drug addict, having taken so much heroine I couldn't remember my name. I called Nadine a crack whore and she laughed. I wish I knew why when I said it. I probably would've said it anyways. I don't know.
1/12/10
I KILLED MY SISTER. Oh my God. I can't live with this. What do I do? What should I do?
Christ, are you listening?
---
I stopped, unaware I was crying. Unaware I was sobbing loudly.
I didn't understand.
Today was 1/15/10.
But I killed her today.
I dragged her body out from in front of the door and unlocked it. I got a bead of blood on my toe. It was a rather pink color.
I ran and tucked the pad, the pencil, any evidence I could under my bed.
I made the sheets, the comforter. I straightened it all out.
Luckily, we still had a gas stove.
I waited outside an hour, maybe two, before busting a window with a rock, before throwing a lit candle into the building and watching as it burst into flames. The heat assaulted my body, like an ocean wave on a surfer, the tumbling, the near drowning.
My eyebrows had to have went with.
We had a farm house, up on the hill. It overlooked the fields of wheat that we rarely tended. We hired farm hands and workers to harvest the land and barter for money at the local market. It wasn't our responsibility, we felt. It was our dad's, and he left too.
Just like Nadine.
Our.
I walked into the farm house and turned a light on.
I opened the door to the single bedroom. Luckily, we had left everything unlocked. I couldn't remember why.
I straightened out the covers, the sheets. I made the bed as neatly as possible, despite the shiver in my hands, and then I tucked myself under the quilt. I flipped the blinds to the overhead window up so the red glow would leave the foot of my bed.
I tried to avoid thinking of Nadine. Avoid imagining her dress dance under the fickle hands of the fire I'd made.
The fragments of her eyes.
~
The red light from the window above my bed cast a sunset glow on my sister's face.
Her face.
Relaxing comfortably with age, or was it joy, like she'd been holding a piece of Reese's chocolate in her teeth for half her life and eventually forgot it was there.
The cavities though.
I had to write this down. I reached to my drawer and fumbled around for a pencil and pad. Maybe I would draw her. If she would only sit still.
If she wouldn't leave.
"Lily…"
I stopped. She wasn't looking directly at me. She spoke it like the words were bodies being lowered to their grave in the dirt and worms.
"Nadine?"
---
Happy Halloween-ish everyone. My parents say it's sinful to celebrate it, so instead I pop in Dead Alive, eat Reese's and laugh at how evil Halloween is.
In all seriousness, it's fun to do a The Writers' Block competition. It's been so long!
It took me forever to write this. I don't know that I love it, so it's yours now.
It's very mildly inspired by Lili and Nadia Boulanger (the composers). I don't even know if this is technically a scary story or not. I don't know. I guess not remembering things can get pretty scary.
If you got it, comment, if you didn't, do it anyways. I miss everyone.
Mwahaha, and God bless! <3