The diary game (day 20, August 21,2020) :- pretty simple day
Hey everyone, it's been another great day where I have little bit fun but today I didn't go out all day at home and it's new normal for everyone,
So let's get started,
Today I waked up at 7 and it's like my new time of wake up because normally I wake up at 7 am in the morning and as from last few days the out side weather is cool I goes for an little walk and when I can back I noticed one thing that my one puppy is sleeping in the vessel and it's really funny but my aunt is really angry because it's used for home works,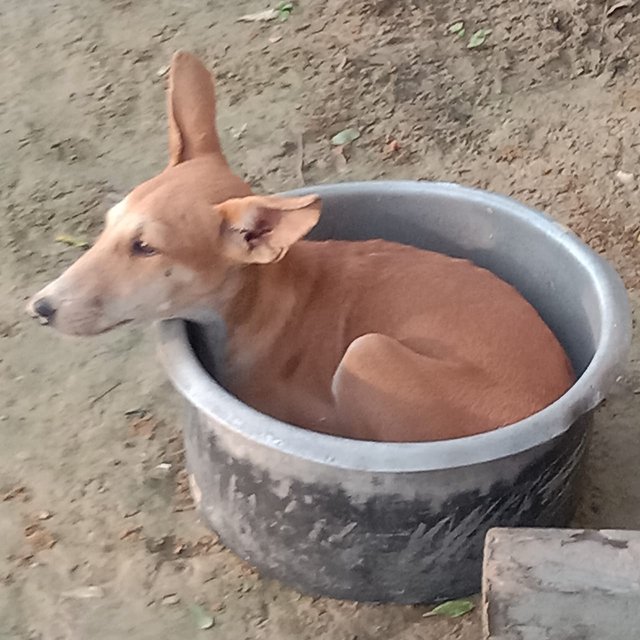 I started laughing as she is getting angry and going to take stick but as she get that stick puppy runs away but still she is angry and now I am seeing's it's coming towards to me so I silently goes inside the home and after that I goes for refreshing my self and today it's really great start but now it's really late for when I goes to refreshed. After that I went to garden keeping my phone in charging as when I put my phone in charging in the night I forgotten to click the button and now it's really low battery in the phone, I was there in the garden for almost an hour and after that I backed to home phone is above 60 % and I removed it spend few hours on the phone playing games and watching few videos on the YouTube.
Now it's lunch time and after taking that I goes for rest yesterday I didn't able to rest as I goes out but today there is no work so I feel free to do so and I take Mubarak rest and sleeped for an hour after waking up I really didn't do anything and the day ended with my phone when I was taking rest I put my phone in charging so now it's 100 and I started using my phone opened my portfolio it's nowadays not moving and after that it's been all on YouTube watching video.
I can say my morning is great but there is no work in evening to do.
So this is my day everyone hope you enjoyed the day see you soon in next diary post. Till that
keep steeming