The Diary Game, 04/08/2020 : Getting started
Hello steemians, this is my first diary entry and I was invited to join the daily diary game by @rishabh99946. I hope everyone is doing well. First of all, I would like to introduce myself to you all. My name is Sahil Gupta living in PUNJAB, INDIA. I'm twenty-four years old currently studying in Master Of Commerce from Punjab. I'm a fun-loving person who is always happy no matter how hard life is, and try to spread happiness as much as I can. I belong to a middle class family. playing games and reading books is my hobby. I like to spend hours and hours playing online games and reading books.
MORNING TIME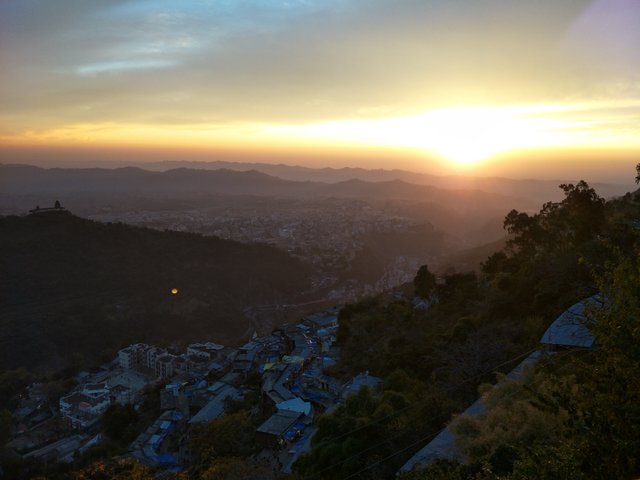 Morning View
It's another day of full of joy when sunshine and birds chirp. Another day when I open my eyes as 7'o clock as always. I was feeling so energetic and happy because I believe that every day bring new opportunities for you, every day you'll meet new 'You'. So, as usual, I got a cup of tea with the newspaper, on the roof of my house in the fresh air. As usual in this pandemic situation, most of the news in the newspaper was about coronavirus, and deaths because of this virus. although this virus infection pretty much in control. However, until the successful trial of its vaccine, no one is safe. After my cup of tea, I had walked for around 2 km for the fitness of my body.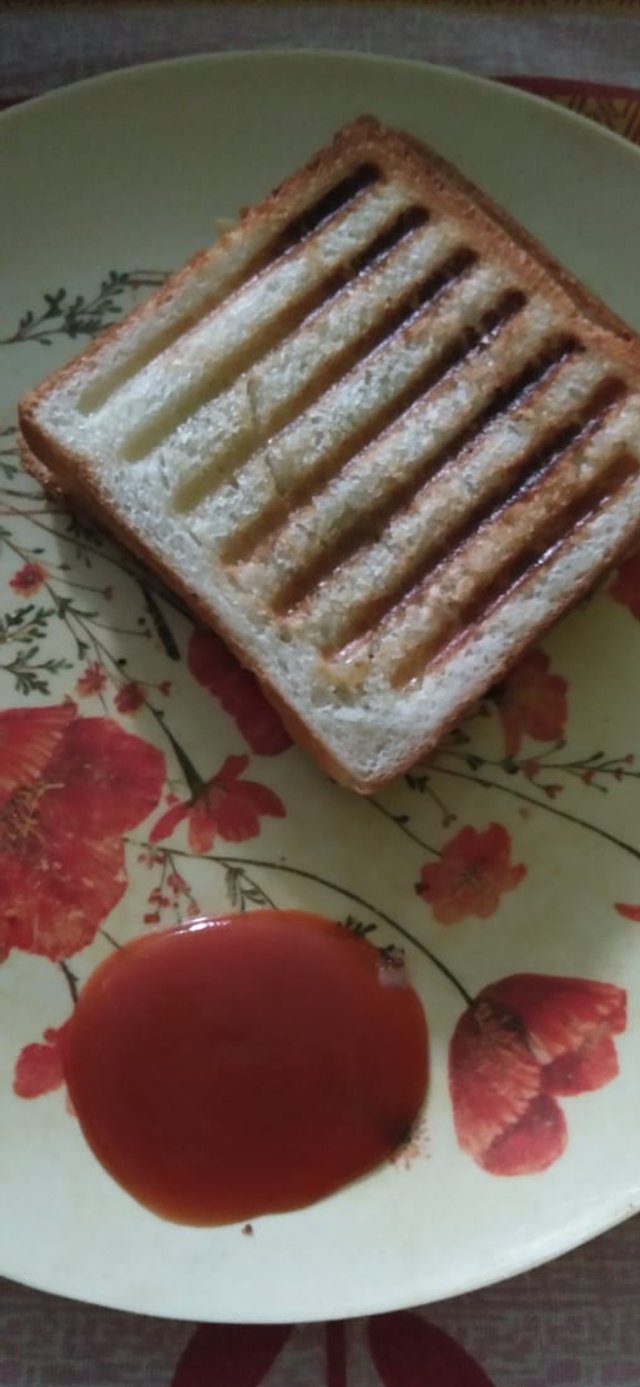 Sandwich in Breakfast
AFTERNOON TIME
My afternoon time is my favourite because I play almost 2-3 hour of online mobile games such as PUBG, Clash of Clans, Clash Royale and some shooting games. I like to play games with my online friends. Gaming is one of the refreshing things for me.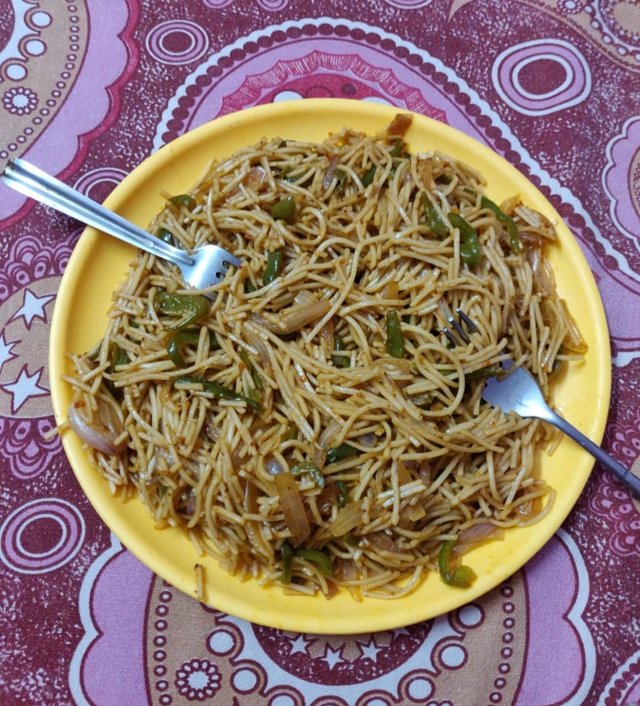 Noodles
EVENING TIME
In the evening, I went to the market to bring some essentials for my home with my mother. It is really boring for me but as a responsible son, I've to help my parents. It took almost 2 hours of time.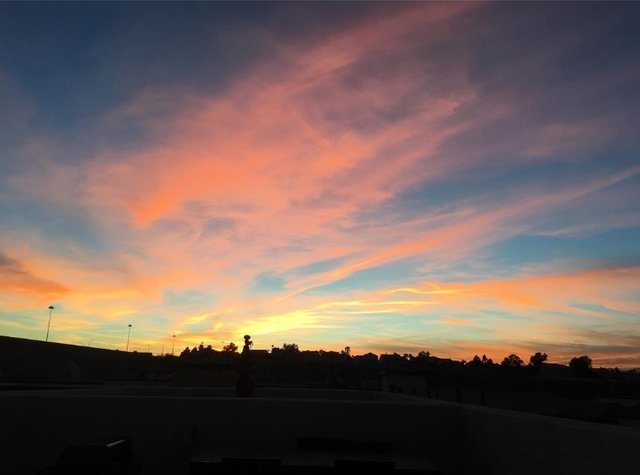 Sunset from rooftop
NIGHT TIME
In the night, after all this hectic schedule, I felt exhausted I had my sweet dinner. After dinner, I spend my time on social media and YouTube, And then directly headed to bed because I was feeling sleepy. Sleeping is also my favourite work to do because its relaxing.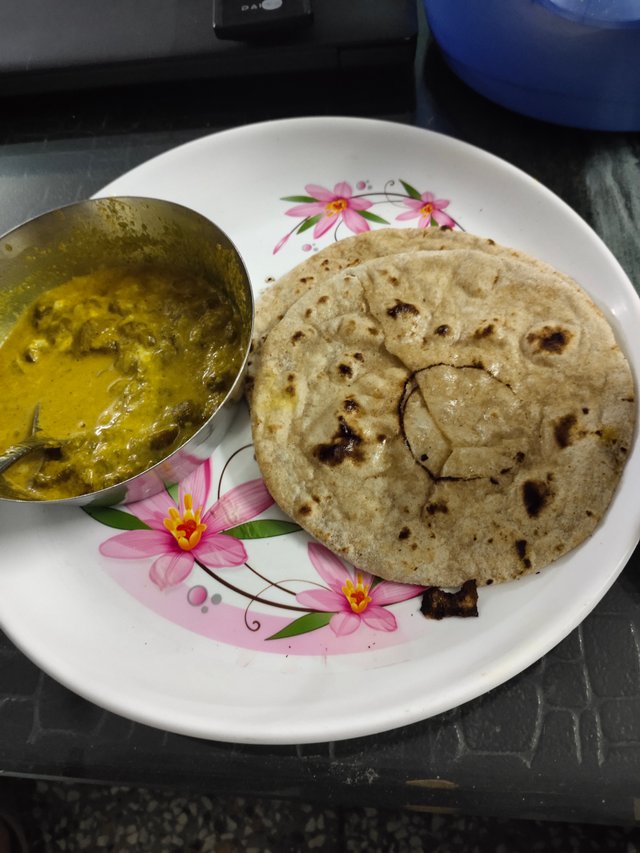 Indian food Roti and Sabzi in dinner
So this is my today's activities. Stay safe stay healthy. Thank you for visiting here, I appreciate your time.
Link to my introductory post
Follow me on Instagram and steemit for future posts.
TheDiaryGame