THE DIARY GAME : 09/08/2020.
Hello
I hope you're having a great day.
I started the day after 3 pm as I slept at the morning the last time so I couldn't get up earlier.
I was doing things on my own and suddenly I remembered about the sweetmeat that my friends bought the previous day.
I and my wife are not fans of sweetmeats so it'd be wasted.
Besides, I needed to go to my uncle @sajibibon84 's house to take a duck which was at his place.
I left my place suddenly.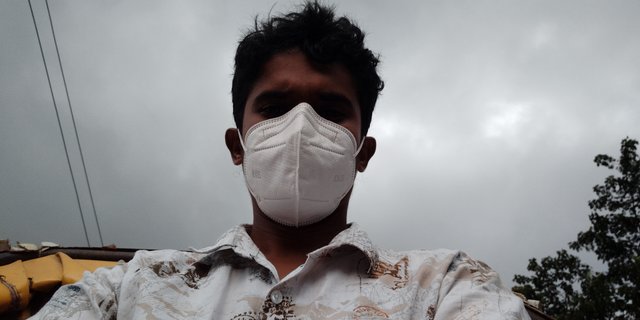 The sky was so cloudy that moment and I forgot to carry my umbrella.
The rickshaw puller rode his rickshaw so fast as he wanted to reach my destination before the rain.
After reaching my destination, I told the rickshaw puller that parts should be fixed.
The rickshaw puller thought I was talking about his rickshaw.
But I was talking about my body parts as he rode the rickshaw so fast in broken and muddy roads.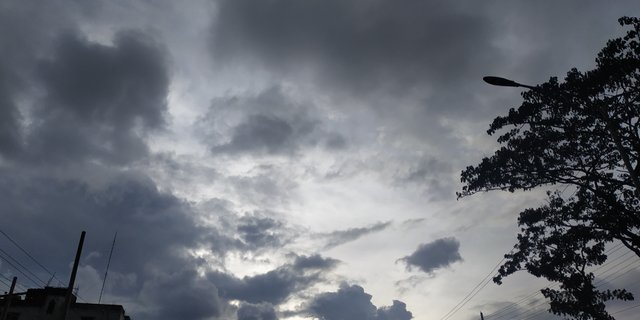 After reaching the place of my uncle, I talked with my uncle a bit and then I went inside and fought with two younger cousins.
They were watching television and I was disturbing them continuously.
Then I left them as they were and I again started talking with my uncle about various things.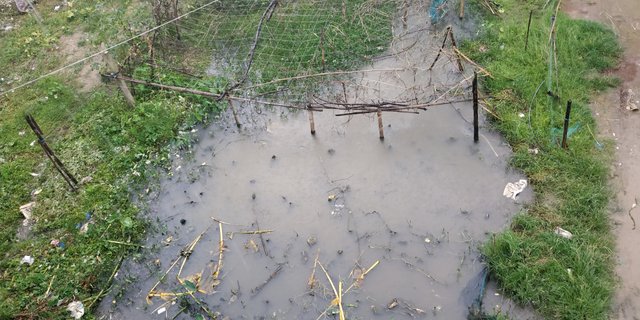 Then I thought of leaving the house and I looked outside and there was raining heavily outside.
So, I had to stay there for some time for the rain to stop.
In the meantime, I talked more with my uncle.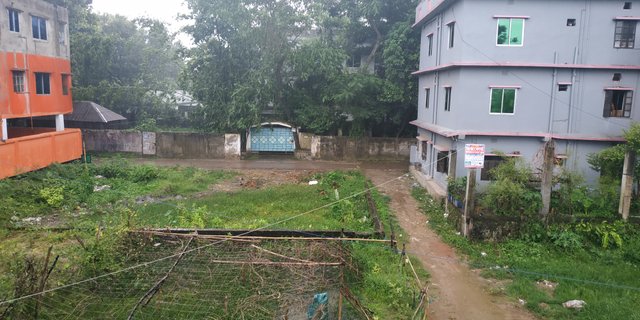 Then when I understood that the rain came to a standstill, I left the place immediately.
Started walking towards the place where I'd find some friends.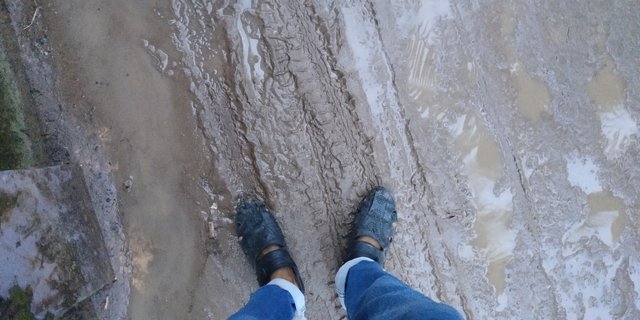 The road was already muddy for the rain.
I had difficulty walking on this road.
Then after walking for some time... I've found some friends at a place where they always hang up.
They were smoking...
I don't smoke so I only stayed there for a moment and talked with em.
I was looking for two of my friends who were not there at that moment.
So, after staying there for a moment, I left that place and started walking again towards the market of Pollibidyut, Savar cant, Ashulia, Dhaka, Bangladesh.
As soon as I reached the market, I went inside, bought a chicken and some fruits and breads, and hopped on a rickshaw.
This time I was coming to my place.
The rickshaw puller was an old man and he was riding the rickshaw slowly than others which I liked actually.
Then I reached my place after all.
After reaching my place, I took a shower immediately.
Then I had my dinner when it was time and then I spent some time with m computer and mobile phone and my wife was busy in drawing.
The day ended like this.
"The End"

"Be Good, Think Good and Do Good"