The Diary Game: 12/08/2020 - Crazy Midweek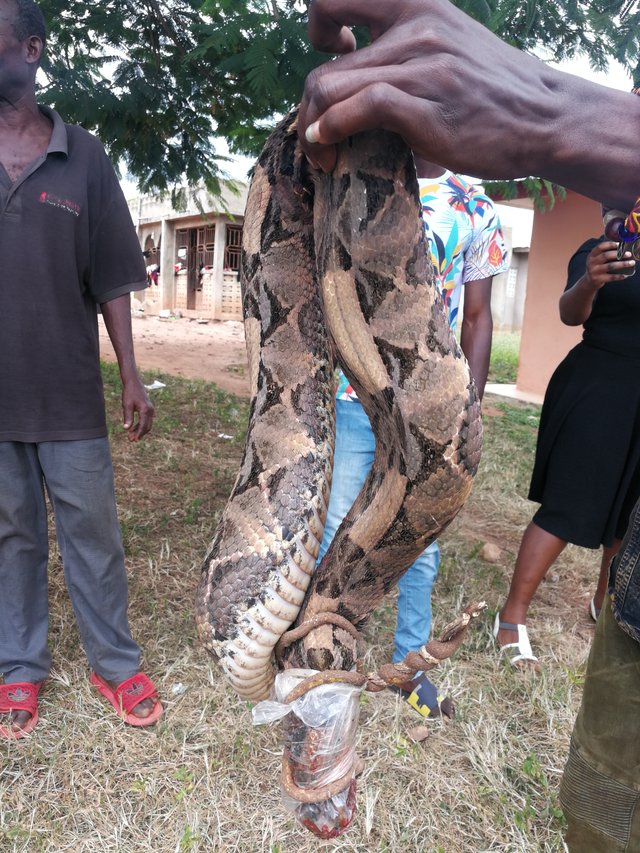 Being so much into nature has lately been something I've been up to. The excitement and joy and brings me is a feeling l never want to trade for anything. But of course, it comes with a lot of hard work and dedication in order to have the best of beauty that nature brings. It's midweek already and the day has already been crazy. Working at a small town here in the Ashanti region of Ghana this week has brought to me a lot of amazing natural beauty. Today is yet another day to share. Let me express my joy for sharing today's experience with all steemians especially African folks like @oppongk @tj4real @lordjames @ejemai @anaman @ackza and many others who are ready to see the beauty of the African continent.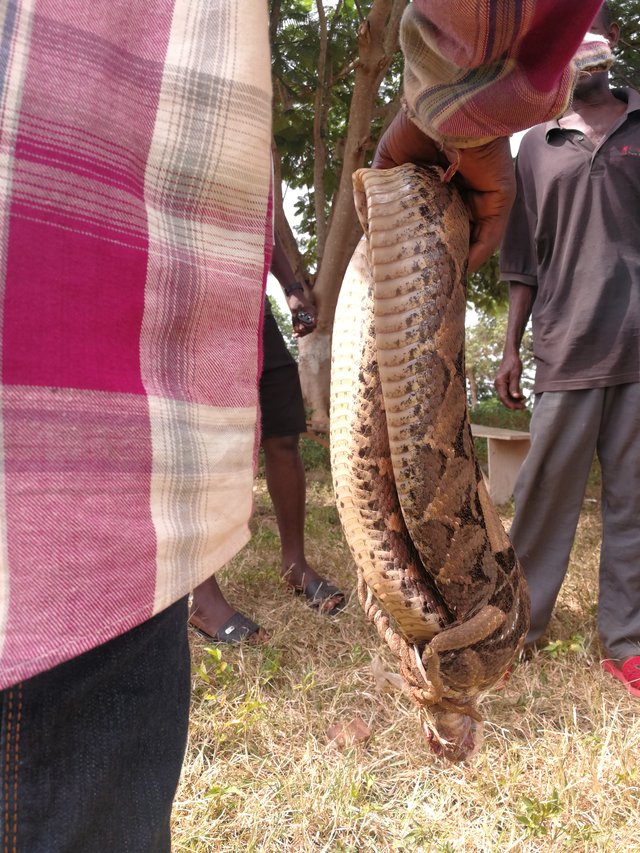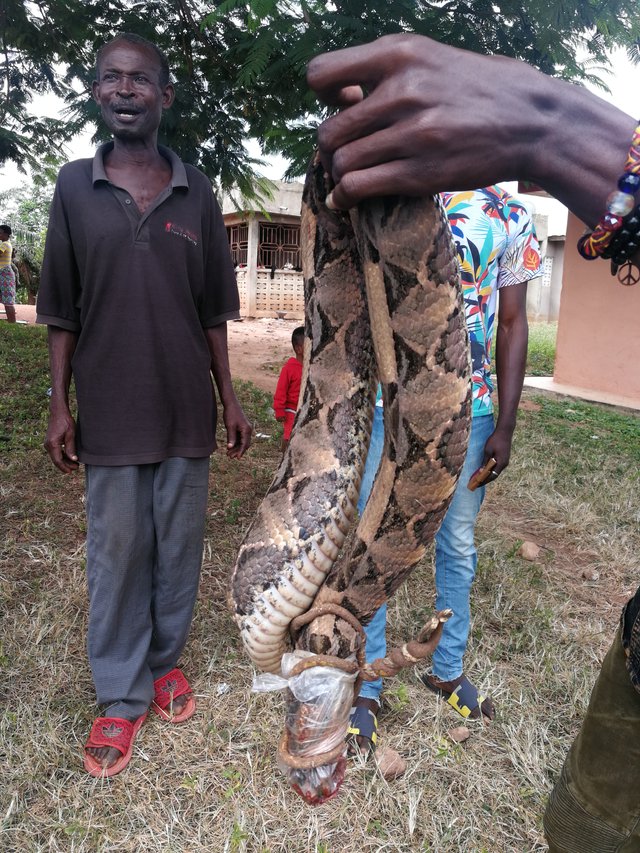 How often do you see these animals? It's a reptile and a snake of course. While busy working today, someone passed by with this trapped snake heavily held in his hand for sale. Oh yes, it looks unusual to have these especially in the Ghanaian homes and so seeing this was like a scary movie. This is a giant big heavy snake that l never have seen in my entire life. The interesting part of the story is that he isn't holding a dead snake but a live one. You may not be afraid to see this but trust me, seeing this today at work scared the crap out of me. Many species of snakes may be found in different parts of the world. This is one of the types found here in Africa.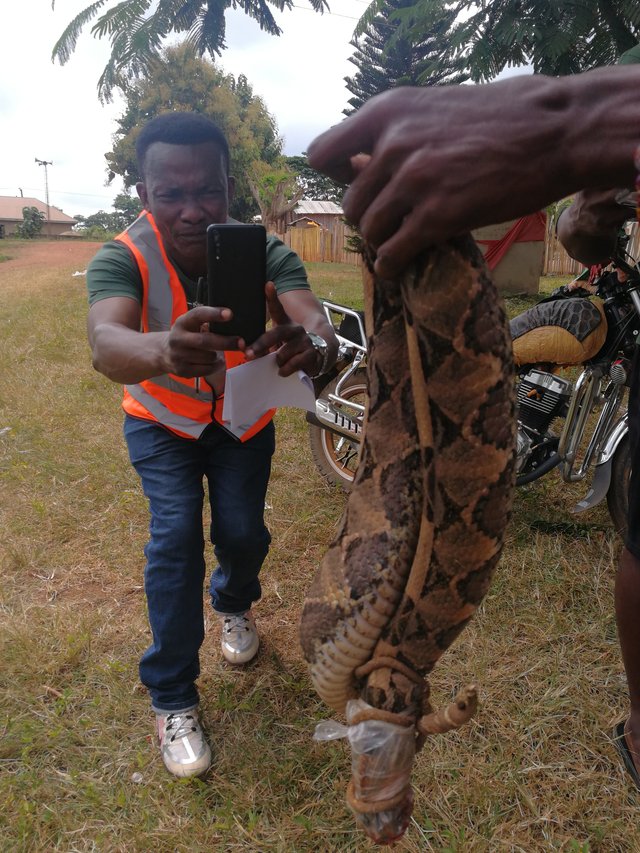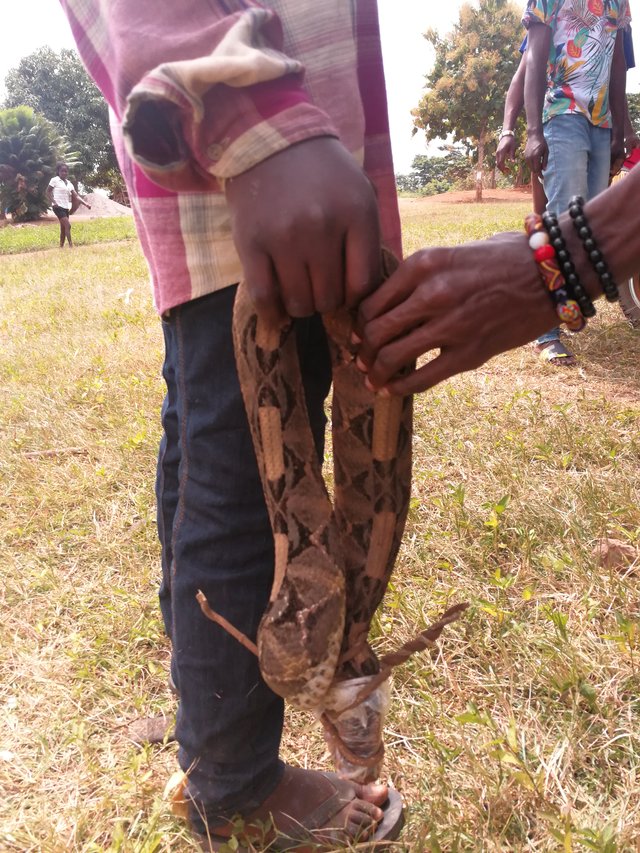 Photos: Huawei Mate 9

I kept asking myself this many times. How could he get a live snake this way without being bitten? This man brought this snake with its head well tied with its tail. And here we are taking photos of what he came with. Nature is really amazing. A world of these would be a terrible place to live.
Now he tells his story by saying, a live snake is used for medicinal purposes. He added that there are certain concoctions that need to be complemented with snakes body parts for its efficiency. This truly tells the story of where we come from, Africa. It's amazing how we make use of natural stuff in our daily lives. They certainly work like magic. It has been a crazy day so far here. You would have to stay with me to feed you with daily natural scenes here in Ghana. But many thanks to a wonderful brother @nattybongo who through his selfless nature guided me in bringing up this beauty to share with you. It feels awesome to be part of #thedairygame. Let's embrace the beauty of nature on the steem blockchain. Thanks for stopping by.