50 STEEM and 100K MORTY$ prize for our first contest!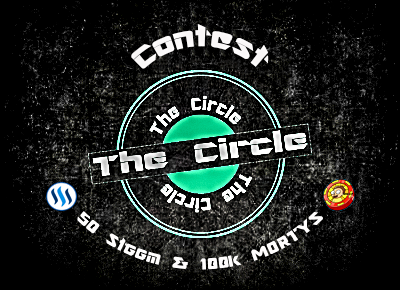 As we said yesterday The Circle today launches its first contest that will last for five days .
   Since we want everyone to have the opportunity to earn some tokens, the contest is very simple.
   Just leave a comment with the answer, in this article, to the next question:
   What services does our project offer to the holders of our Sphere token?
   They will win the five most complete answers that are closest to reality.
   Each winner will receive 10 STEEM and 20K MORTY$, apart from a vote of The Circle in their comment.
   Don't forget to leave your EOS account next to your comment!
   In order to receive the prize in MORTY$ you will have to have your own EOS account. If you do not have it and you are one of the winners, you can only receive the STEEM prize, canceling your share of MORTY$.
   If there are not enough participants, the contest prize will be used to swell our accumulative jackpot and our donation fund.
   Remember that to access all the updated information of our project we recommend you visit both our website and our Discord server..