🤘...9️⃣9️⃣9️⃣... ...1️⃣ 0️⃣0️⃣0️⃣! (A Thoughtful Daily One)

THANK YOU!
I hit a personal milestone just after the witness chat in
@shadowspub
's Discord server -
The Ramble
, on Wednesday. My one thousandth witness vote came in! The fellow that gave me that was
@philippekiene
. I actually met him last week on PYPT, him and his wife,
@mumma-monza
.
For Over 2 Years Now
I have been bouncing around this blockchain trying to understand everything from the big picture, to the most minute of details. I became a witness almost exactly a year and a half ago today (on January 19, 2018) and hopefully haven't disappointed too many people. Everyone goes their own way, so, there are a few acquaintances I'd like to still be closer to than I am now, but it is what it is. We do what we do. As long as we keep moving forward, that's what matters the most.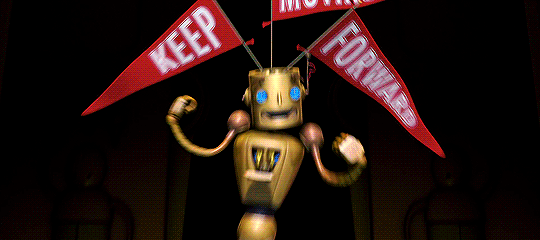 If You Prefer Fish, Then Just Keep Swimming...
One thing that I have to remind myself to remind people out here on the chain, is that this is a marathon, not a sprint. For giggles and a serious reminder, I used to put a little Dory gif at the end of
@killerwhale
's contest posts. You have to understand, we are
leaving the age of information
and entering a new era -
the technological era
. As we came out of the industrial revolution in the 50's and hit the age of information by inventing the computer, we have progressed - slowly. Now, almost 60 years later, we have reached the era of technology.
So, Who Cares?
You should! I want to give you that hope, nurture your faith and foster your desires by saying that Bitcoin itself, is barely 10 years old. STEEM is still a toddler throwing a tantrum at 3. They aren't even teenagers yet, but I believe since they are BOTH STILL HERE, they're not going away. Neither am I. And, I wouldn't be where I am today without this community on STEEM.
Again, THANK YOU
For every vote from the 0.01 SP accounts on up to the largest voters that like my style. We've all had to adapt and accept some changes. But, we're still here. We've seen crazy things happen and new developments unfold and even fail miserably before our very eyes. But, we're still here. We've seen the price of our currency go from seven cents to almost ten dollars and now it's hovering around a U.S. quarter. But, we're still here. I feel you know, just as I do, that STEEM's potential is still untapped and as we move forward, we'll see some incredible advancements in blockchain technology and that, is why WE'RE STILL HERE.

Latest post from @thealliance
Want to join us? Please read this first.
Want to support the fam too?
Join #thealliance curation trail!
Delegate to and use our caring bot - @alliedforces!
10SP - 20SP - 50SP - 100SP - 250SP - 500SP - 1000SP - 5000SP

Is Voting WITNESSES difficult?
Let me do it for you!
Set me as your PROXY VOTER!

@snook made this badass gif