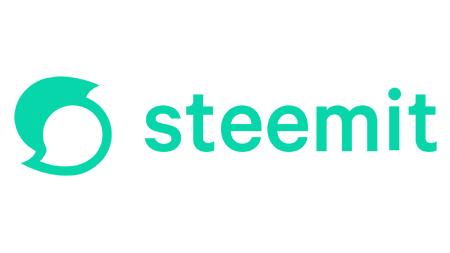 Thank you to everyone who has submitted an application to become a Community Curator.
We are delighted to have received 49 applications by today's deadline.
For anyone or any project that didn't manage to get an application in there will be another opportunity to apply next month.
In recognition of the large number of applications we have increased the number of Community Curators from four to six!
---
The Community Curators Applications


We have received applications from the following accounts…
@acostaeladio, @apon6431, @arkmy, @aulia1993, @buttcoins, @canna-curate, @clixmoney, @cn-curation, @cryptokannon, @darlenys01, @darthnava, @dobartim, @edgarare1, @electrodo, @emp2-00com, @geeklania, @georgeboya, @greece-lover, @jack8831, @jacobyu, @josephsavage, @lanzjoseg, @leveuf, @levycore, @mariita52, @mehta, @mekkeyz, @mrviquez, @mykos, @muskman, @nextgen622, @nucleo-fse, @project.hope, @remlaps, @roadofrich, @roadstories, @siavach, @sportsncoffee, @steeminator3000, @stef1, @sumit71428, @surpassinggoogle, @symbionts, @team-mexico, @templo, @travelfeed, @wherein, @wira8788, @yehey
If you have submitted an application before today's deadline and it is not on this list please let us know in the comments below as soon as possible.
We are not taking any more applications now for this first round.
Likewise if you want to add any additional information or even withdraw your application please comment below.
Members of the Steemit team will now be reviewing all the applications and the chosen accounts will be announced in the next few days.
They will then be given the posting key for one of the Community Curator accounts to use from 1 May to 31 May. The method for the transmission of the keys will be announced separately.
---
Usage of the Community Curator Accounts


The usage of the Curator accounts will be monitored closely and anyone found misusing them will have their access withdrawn. The accounts should not be used for downvoting.
We are looking for curators to vote for as wide a range of accounts as possible, rewarding quality posts, particularly those that are not cross-posted on other platforms. We also hope curators will do their best to encourage newcomers to Steem.
The account manager should ideally not vote their own personal accounts.
All votes should be accompanied by a curation comment that includes the line…
"This post has been rewarded by the Steem Community Curation Project. #communitycuration"
Community Curators should post weekly reports on their curation activities - the format will be left to their own choice. This post should be made on the account manager's own account. These weekly posts will be rewarded with a Steemit vote.
As this will be the first month of the Community Curators project there will likely be some refinements and adjustments as the project progresses.
We hope the Community Curators selected will demonstrate best practice in rewarding quality content, building communities and encouraging good creators to flourish on the Steem platform.
---
Thank you,
The Steemit Team
---
---
Notes from the Community...

---
SteemWorld Abuse Finder


Top witness and developer @steemchiller has added an 'Abuse Finder' tool to SteemWorld...
---
---
The World of Animals Competition


@xpilar and @sultan-aceh are about to launch a 'World of Animals' video competition in the WORLD OF XPILAR Community.
The competition will run over 8 weeks and there will be 2000 STEEM in prizes…
---
---