1000 DAYS OF STEEM : The Diary Game Season 2 - Team Winners Announcement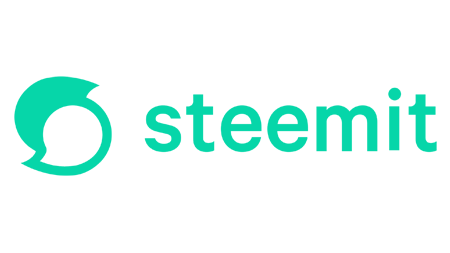 We hope everyone was happy with the individual winners of Season 2 of the Diary Game that we announced earlier in the week.
Now we are back with the winners of the Team competition for Season 2.
The Team contest was about consistency more than individual stars. Having five team members that stuck at it and produced decent quality diary posts throughout the 50 days was all important.
News on the Recruitment prizes will follow shortly.
---
---
The Diary Game Season 2 Team Prizes


There are 6 prizes for the Team contest of the Diary Game Season 2.
The winners are...
2 prizes of 500 STEEM
[ 5 x 100 STEEM or 70% vote from @steemcurator02 (4M SP) ]
Steem Ceylon @steemceylon [ Sri Lanka ]
@randulakoralage @anusha96 @sandu @dinoli @randula99
Strangers @strangers [ Russia ]
@amalinavia @maksina @knopka145 @filinpaul @daybook
---
4 prizes of 250 STEEM
[ 5 x 50 STEEM or 35% vote from @steemcurator02 (4M SP) ]
Aceh-Indonesia [ Indonesia ]
@anroja @muzack1 @ernaerningsih @lord-geraldi @p3d1
El Quinteto Guayanes [ Venezuela ]
@babybothe @javima @milabp @nayita238 @vicent21
Steem-Bangladesh [ Bangladesh ]
@toufiq777 @sajibmolla17 @sohanurrahman @sandysparkle @rex-sumon
Team-ACDES @team-acdes [ Venezuela ]
@sampraise @edlili24 @emilysarahi @allbert @crissanch
---
The prizes will be awarded to each team member individually, rather than to any one team leader or representative.
Please would each winning team member indicate in a comment below whether they want to take their prize as liquid STEEM (100 / 50 STEEM) or as the upvotes indicated (70% / 35% from @steemcurator02) . We will then start distributing the prizes.
The alternative upvote prizes will be given on 100% Power Up posts. These will give an enhancement of approximately one third on the liquid STEEM prizes.
These alternative upvote prizes are totally optional.
[ NOTE : if any of the Teams want a different distribution of the prizes amongst the members they must all jointly agree in a comment below and we will consider it if practical. ]
---
---
There are still some people in teams whose posts have not yet been voted on by @steemcurator01.
Assessments were made that their teams did not have any mathematical possibility of reaching any of the six winning positions.
We will continue to visit those accounts and give catch-up votes where appropriate.
---
---
The Diary Game Season 3


Season 3 of the Diary Game is ongoing.
There are no guaranteed votes from @steemcurator01 in Season 3 but many people who have continued posting their diaries are receiving good votes.
Diary Game posts set to Power Up 100% may also receive additional votes from @steemcurator02 (providing you are not powering down at the same time).
Meaningful and engaging comments on Diary Game posts may also receive extra votes from @steemcurator01 and @steemcurator02.
[Note - both the Power Up 100% extra votes and the voting on comments now applies to all types of posts.]
---
---
This was the first time we have run this sort of team event.
We are interested in feedback as to whether people think this team contest model was worthwhile or not.
Thank you,
The Steemit Team
---
---
Notes from the Community...


SPUD4STEEM - December 1st


The next Steem Power Up Day organized by @kiwiscanfly is coming again in just over a week.
Are you ready to Power Up? There is a prize pool of 15,000 SP in delegations and votes from @steemcurator02 for the winners...
---
---
Contests, Contests, Contests


Contests are growing by the day on Steem.
@rishabh99946 is doing a great job maintaining a list of all the current contests around the blockchain.
If you know of any contests not on his list, add a comment to his latest post...
---
An example of the great range of contests running at the moment is one about Movies Before 2000 from the Writing and Reviews Community run by @belenguerra and @fendit...
Another example is a contest for cat lovers organized by the Steem Bangladesh Community...
---
---
PLEASE DO NOT PUT ANY OF YOUR POST LINKS IN THE COMMENTS ON THIS POST. COMMENTS THAT ARE NOT RELATED TO THIS POST MAY BE DOWNVOTED TO MOVE THEM BELOW MORE RELEVANT COMMENTS.

THANK YOU
---
---